Teacher – Cary Abegg
BYU Student – Rachel Witham
Salem Elementary, Nebo School District
Drama, 3rd Grade 
Cary Abegg saw his third grade students increase in confidence and creativity as he and BYU arts scholar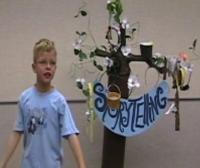 Rachel Witham engaged them in creative dramatics, puppetry and storytelling. His students held a storytelling festival where they delighted audiences as they told their stories to other classes at Nebo district's Salem Elementary School.
Teacher – Cathy Condie
BYU Student – Katelyn Sheffield
Hobble Creek Elementary, Nebo School District
Dance, 4th Grade 
Cathy Condie's fourth grade students at Hobble Creek Elementary in Nebo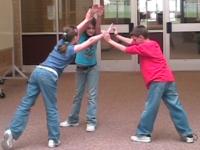 school district studied a number of subjects as she and BYU arts scholar Katelyn Sheffield engaged them in creative dance experiences that taught dance skills, collaborative problem solving, creative thinking, and increased physical control and concentration.
Teacher – Stephanie Hall
BYU Student – Elizabeth Gilliland
Farrer Elementary, Provo School District
Drama, Special Needs Kindergarten 
BYU arts scholar Elizabeth Gilliland and teacher Stephanie Hall marveled at the grow mb-xlth experienced by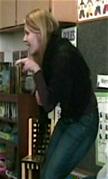 the children through creative dramatics and stories.
Stephanie Hall said "working with [Elizabeth] inspired me to do so many new things with my students.  It has opened up a whole new way of teaching for me.  I have seen and reported to the parents that, "every child can be successful."…It has been my privilege to be a part of this program.  It has made a difference in the way I will teach and work with families forever."
Elizabeth said that "...the opportunity with Side By Side was the most fulfilling thing I've ever done."
Teacher – Roxanne Bailey
BYU Student – Holly Taylor
Orchard Elementary, Alpine School District
Dance, 5th Grade 
Fifth grade students at Alpine district's Orchard elementary gained a deep and personal understanding of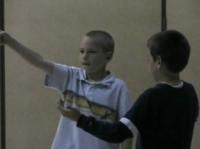 multiple issues and perspectives as they studied the Civil War through dance and poetry with their teacher Roxanne Bailey and BYU arts scholar Holly Taylor. They culminated their experience by sharing their learning through creative dance and two-voice poems, with fellow students and family members.
Teacher – Melissa Hymas
BYU Student – Jeff Simpson
Saratoga Shores Elementary, Alpine School District
Drama, 5th Grade 
BYU arts scholar Jeff Simpson and fifth grade teacher Melissa Hymas used creative dramatics and theatre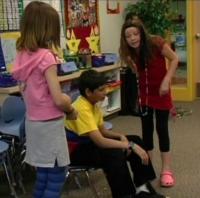 games with her students at Saratoga Shores Elementary in Alpine district as they learned to individualize stories, create props and costumes, and perform for other students while increasing their language skills and personal confidence.