Home   |  2007  |  2008  |  2009  |  2010  |  2011 |  2012 |  2013  |  2014  |  2015 |  2016 |  2017  |  2018  |  2019
Teacher – Maria Araujo
BYU Student – Lauren Wadsworth
BYU Mentor – Marilyn Berrett
Franklin Elementary, Provo School District
Dance, 2nd Grade
Through dance second grade students learned about weather and its impact on people; sedimentary, igneous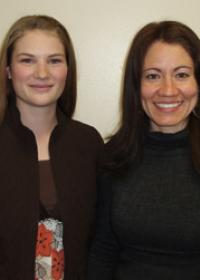 and metamorphic rocks; and colors, including primary, secondary and tertiary colors as well as warm and cool colors. Teacher Maria Araujo wanted to find ways to integrate dance with other disciplines—a goal that she and BYU arts scholar Lauren Wadsworth achieved through teaching the BEST (body, energy, space, time) concepts of dance.  
Teacher – Susan Anderson
BYU Student – Will McAllister
BYU Faculty Mentor – Karla Huntsman
Westside Elementary, Nebo School District
Drama-Storytelling, 2nd Grade
Susan Anderson and BYU theatre arts scholar Will McAllister shared their passion for storytelling with her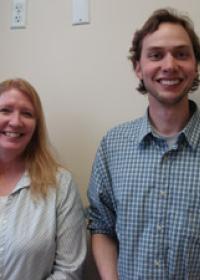 students through folktales presented with both storytelling and creative dramatics techniques. Students learned the process and techniques of storytelling and then prepared folktales that they performed for each other, other classes, and their families.
Teacher – Alicia Delgado
BYU Student – Laura Rowley
BYU Faculty Mentor – Mark Graham
Eagle Mountain Elementary, Alpine School District
Visual Art, 6th Grade
BYU visual arts scholar Laura Rowley and school visual arts specialist Alicia Delgado worked closely with a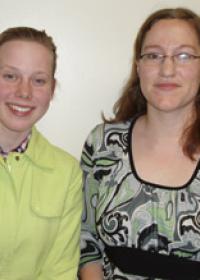 sixth grade class studying the middle ages and Renaissance periods. They studied Michaelangelo and other artists of the period and created stained glass window designs and sculpture. The students exhibited their work at the school Rrenaissance Fair.
After working with Laura, Alicia was able to teach the lessons to many of the other classes in the school.
Teacher – Sharee Burton  
BYU Student – Valerie Witt
BYU Faculty Mentor – Susan Kenney
Wilson Elementary, Nebo School District
Music, 1st Grade
Sharee Burton's first grade students wrote and performed an opera based on the story Stone Soup, which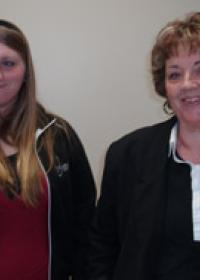 they presented for their families and other students at Wilson Elementary under the direction of BYU arts scholar Valerie Witt. The students perfected their singing abilities through Solvege and singing games designed to help them sing correctly and on pitch. They invited parents to get involved with making scenery and costumes for the final production.
Teacher – Scott Strong
BYU Student – Jeff Simpson
BYU Faculty Mentor – Karla Huntsman
Cherry Hill Elementary, Alpine School District
Drama-Storytelling, 6th Grade
Scott Strong said that one of the most powerful outcomes of his sixth grade students' experience with BYU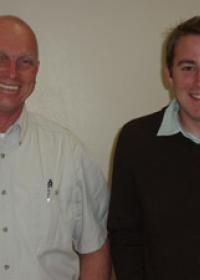 theatre arts scholar Jeff Simpson was the unity and cooperation they developed as a class. Through creative dramatics and storytelling experiences, they learned collaboration and creative problem solving skills, which they used in turning true stories based on their grandparents' lives into mini-plays.
Teacher – Rachael Greenwood
BYU Student – Ashley Leonard
BYU Faculty Mentor – Marilyn Berrett
Midas Creek Elementary, Jordan School District
Dance, 2nd Grade
Rachael Greenwood's second grade students had the opportunity to use their newly acquired dance skills to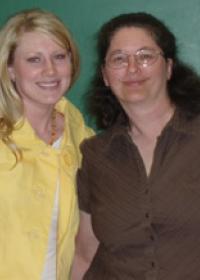 choreograph and perform a creative dance based on a painting created by their principal. After teaching them the BEST dance concepts and skills, BYU arts scholar Ashley Leonard and Rachael helped the students identify lines, shapes, and themes that they transformed into dance. They performed the dance for a district-wide principal's meeting, their peers. and their families.