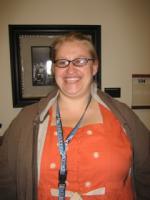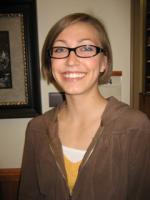 Teacher - Heather Rockwood
BYU Student - Camille Richards
BYU Faculty Mentor - Marilyn Berrett
Greenwood Elementary, Alpine School District
Dance, 1st Grade
First grade students were introduced to dance terms and taught why people dance and how to dance literature. Camille showed Heather ways to integrate dance into literature lessons. The students also learned about space and time through dance.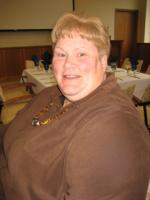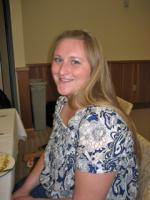 Teacher - Kathy Taylor
BYU Student - Valerie Robinson
BYU Faculty Mentor - Susan Kenney
Cascade Elementary, Alpine School District
Music, 2nd Grade
Valerie integrated music and movement into the curriculum. She helped students internalize important concepts including cycles in nature, social relationships, and animal/plant cycles.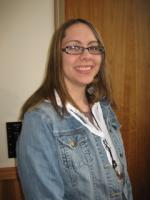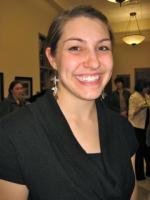 Teacher - Jenn Nelson
BYU Student - Shantal Moody
BYU Faculty Mentor - Marilyn Berrett
Herriman Elementary, Jordan School District
Dance, 3rd Grade
Jenn taught the students about the BEST (body, energy, space, and time) technique, along with dance elements concerning the body. She taught the students to dance to poetry. In addition, Jenn used dance to help the students learn about verbs, nouns, and adjectives. For example, freckles were described through movement.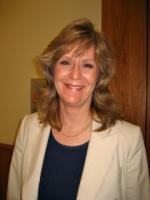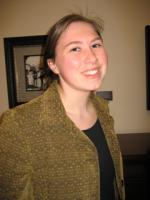 Teacher - Roxanne Johnson
BYU Student - Rebecca Pendleton
BYU Faculty Mentor - Teresa Love
Westridge Elementary, Provo School District
Theatre, 4th Grade
Fourth grade students were taught science and theatre together, specifically learning through bodies. Some of the science elements involved were weather, erosion, and the water cycle. The students performed as weather reporters in an informance for their parents.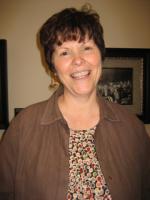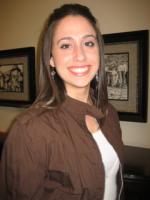 Teacher - Candy Sorenson
BYU Student - Jennica Todd
BYU Faculty Mentor - Marilyn Berrett
Sage Creek Elementary, Nebo School District
Dance, 1st Grade
Jennica brought dance into everyday subjects by using body movements. She also taught the students how to dance with a partner, a skill which was used throughout the learning period. Jennica taught the students about dinosaurs through dance. They also re-told stories using scarves, bells and streamers.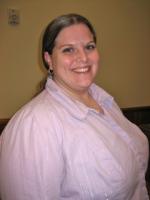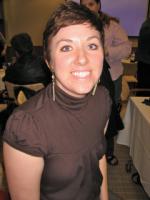 Teacher - Shannon Arroyo
BYU Student - Christina Colbert
BYU Faculty Mentor - Sharon Gray
Westside Elementary, Nebo School District
Visual Art, Kindergarten
Christina talked about art, paint, primary and secondary colors, and ways colors affect feelings. Students illustrated and wrote a book that went into the school's library.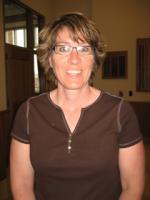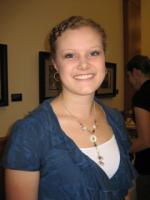 Teacher - Laura Davis
BYU Student - Kelli Thredgold
BYU Faculty Mentor - Marilyn Berrett
Old Mill Elementary, Wasatch School District
Dance, 1st Grade
Dance was integrated into literacy for the first grade students. Nursery Rhyes and fairytales were taught through dance movements.  Kelli had the children create letters with their bodies. Rhythmic accuracy was taught with poetry. She also taught about energy, the difference between smooth and sharp movements, and verb/noun recognition.  The students created a word wall to help them learn and read words.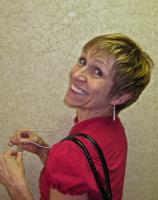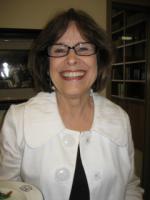 BYU Mentors:
Marilyn Berrett - Dance
Susan Kenney - Music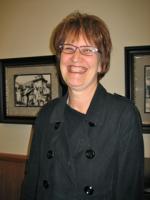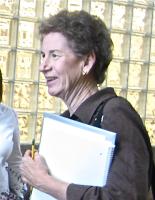 BYU Mentors:
Teresa Love - Theatre
Sharon Gray - Visual Art