Home   |  2007  |  2008  |  2009  |  2010  |  2011 |  2012 |  2013  |  2014  |  2015 |  2016 |  2017  |  2018 |  2019
Teachers who participate in BYU's Arts Leadership Academy are subsequently invited to participate in the BYU Arts Bridge program. In Arts Bridge, each participating teacher is paired with an arts scholar (a BYU student from one of the arts education programs), who works with the teacher to implement instruction in one art form and to integrate and infuse that art form into the classroom.
Each BYU arts scholar kept a blog that cataloged their activities and lesson plans with their classes. Here are some of our favorite ones to check out:
Lisa Moncur–Drama Scholar http://lisamoncurartsbridge1.blogspot.com/
Tyrel Hanby–Visual Art Scholar http://artsbridgequest.blogspot.com/
Kyla Threfall–Dance Scholar http://kylaartsbridge.blogspot.com/
If you are a BYU student that studies in the arts, we encourage you to apply to become an arts scholar in the BYU Arts Bridge Program! To download the application, or if you would like to know more about this program, please visit our website at: http://education14a.byu.edu/arts/arts_bridge
Here are some of our favorite photos from this past year: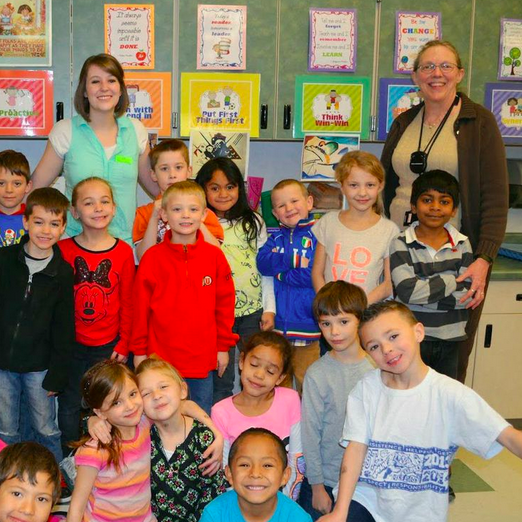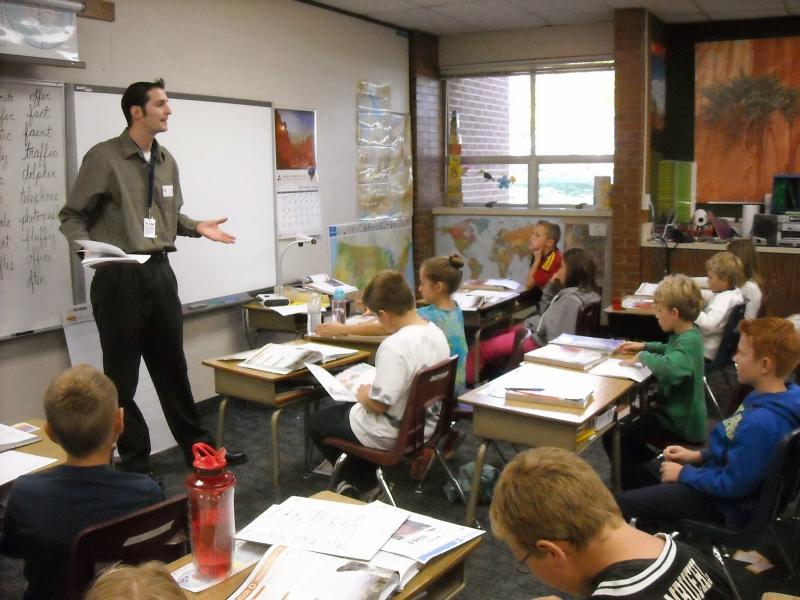 Visual arts scholar instructs class at beginning of a lesson.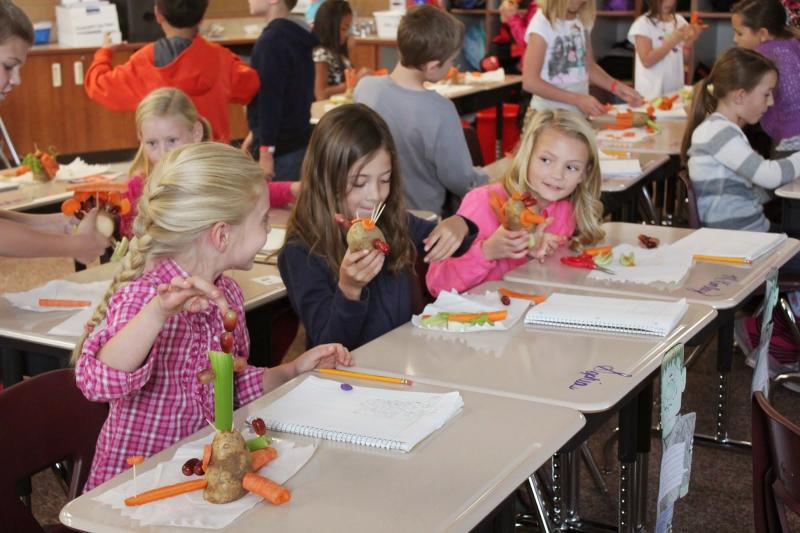 Girls have fun as they create art with food!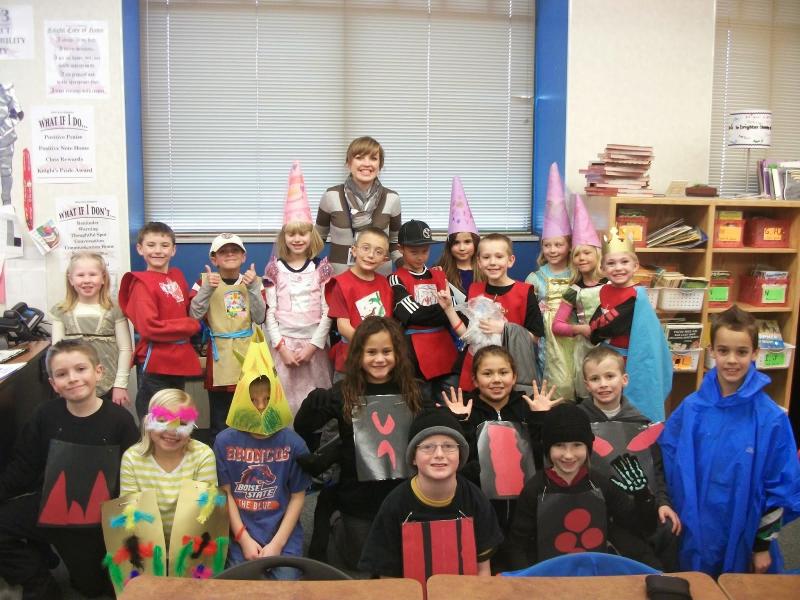 Class play! These students performed Anasazi for their whole school!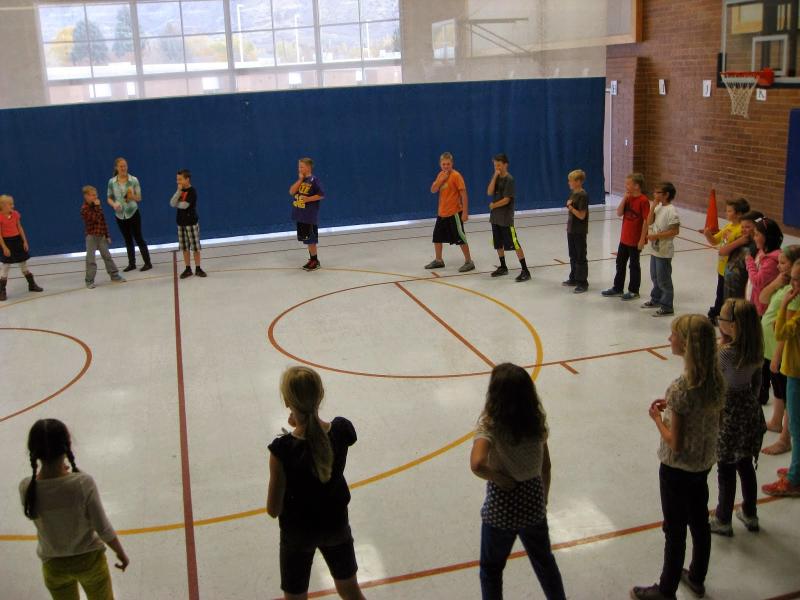 This class learned new dancing techniques to use to demonstrate learning across the curriculum.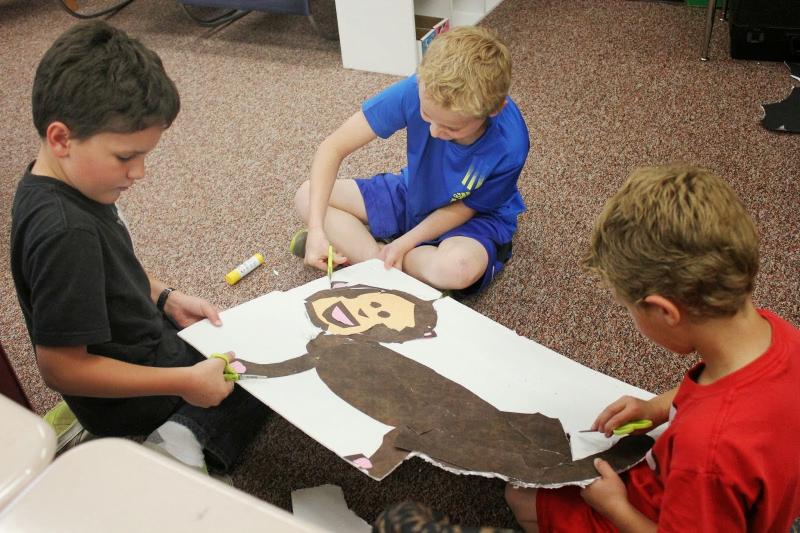 Boys participate in a fun lesson using visual art.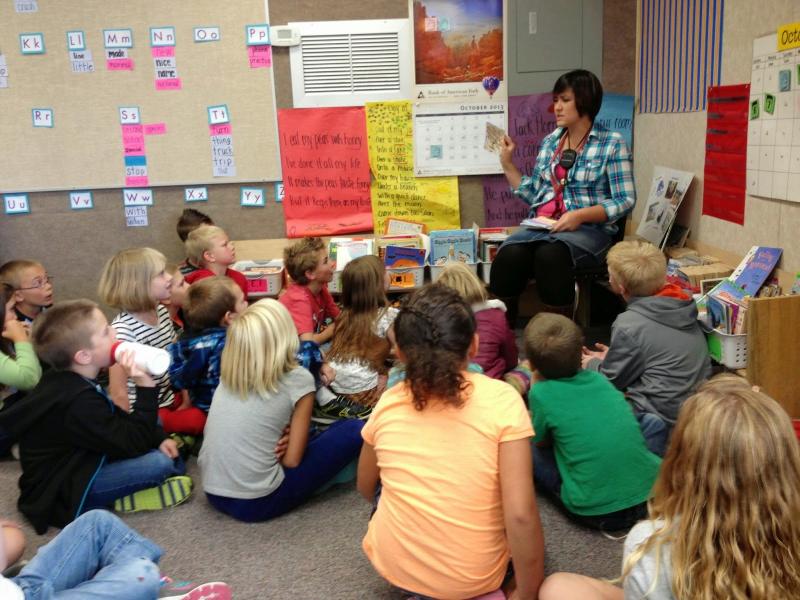 Arts scholars work with with the general education classroom to create lesson
plans that accomplish both goals of teaching core standards and integrating arts.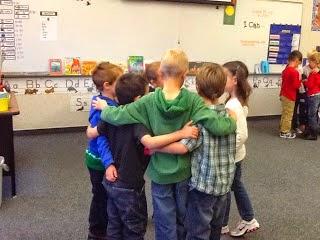 Using the arts in your class will help the students
work together and build trusting relationships!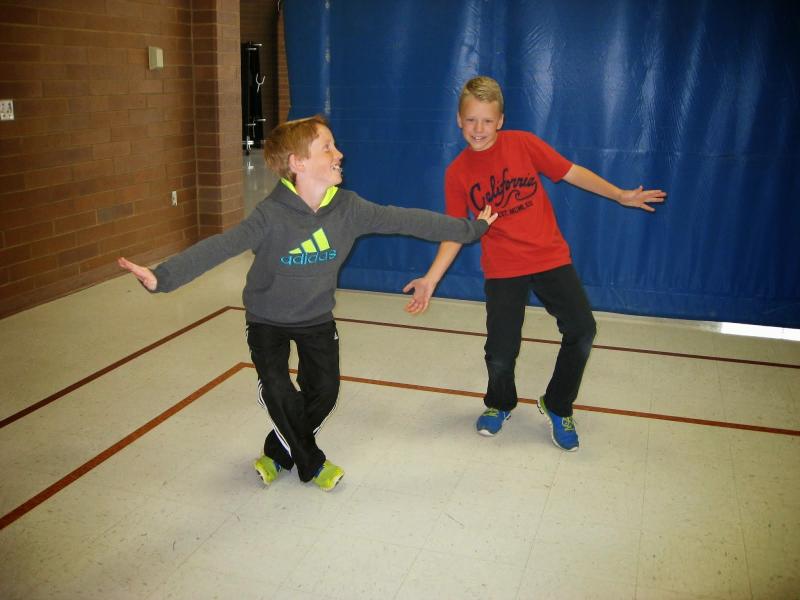 Boys have fun exploring movement and learning kinesthetically through dance.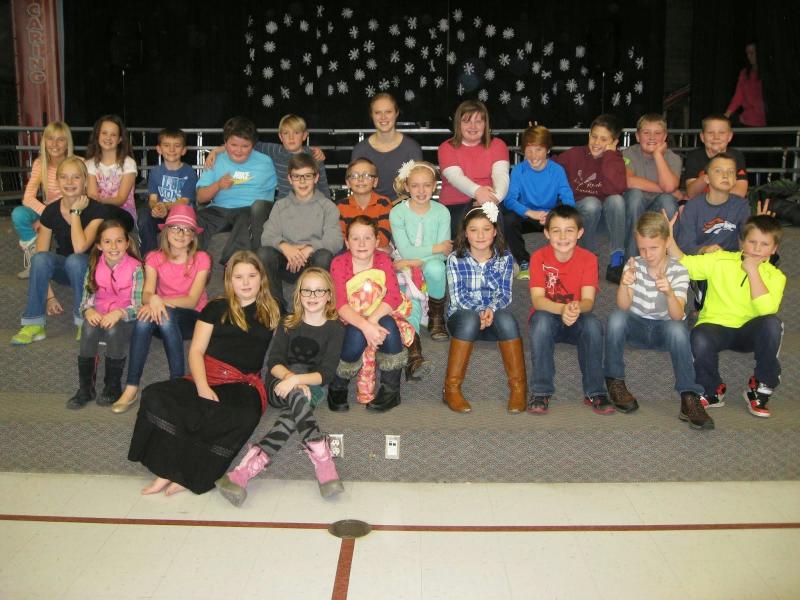 Great relationships are formed by working together in the arts.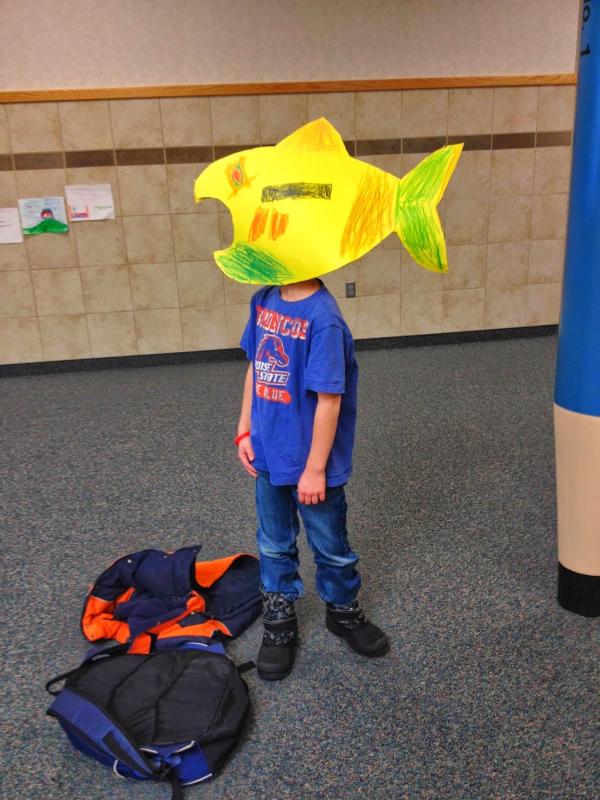 Creativity is unleashed with the arts.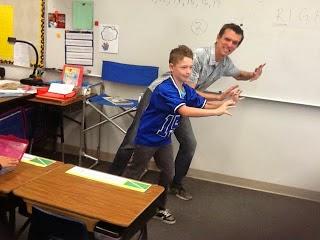 Exploring heroism in drama; these two are trying to "move" a giant boulder.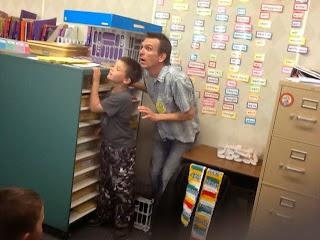 Uh-oh! Beware of the villains!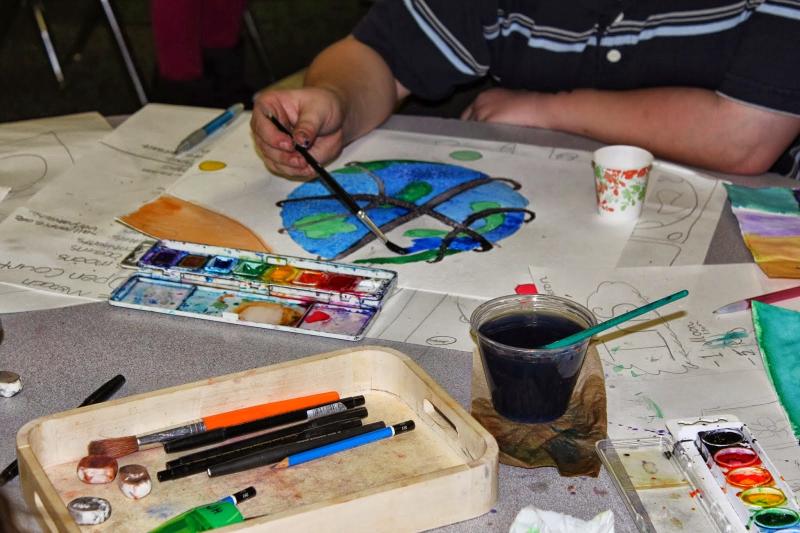 Students creating their own world. They came up with
the ideas for their planet and then painted it with watercolors.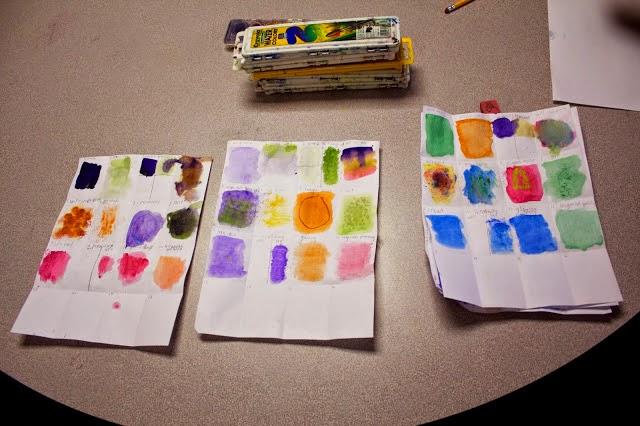 Practice with ways to use watercolors.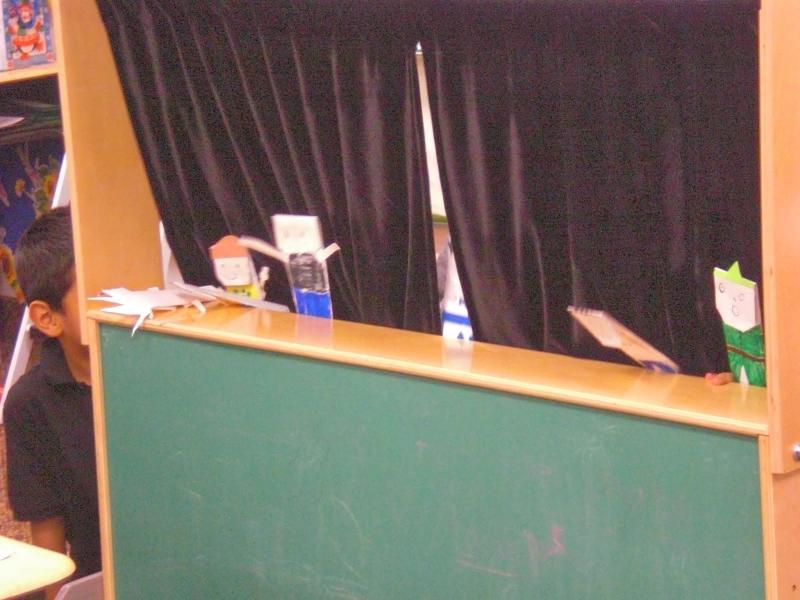 Puppet show with handmade puppets.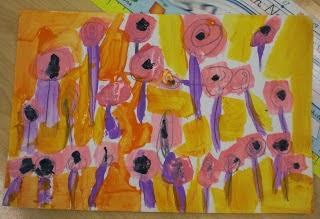 Sample of some beautiful artwork from a younger artist.