Arts Express 2007, held on June 25-27, went off smoothly with 200 participants attending the Literacy Day events and 150 staying for the entire conference. The beautiful Timberline Middle School in Alpine provided a gorgeous backdrop as teachers explored the concepts of arts integration led by two distinguished keynote speakers, Claudia Cornett and George Nelson, and a host of well respected presenters drawn from BYU faculty and Utah School Districts.
Claudia Cornett
The Fourth R: Literacy IS the Arts: Teaching With, About, In, and Through
Dr. Cornett's inspiring message centered on how, "the arts transform learning by deeply engaging learners in creative problem solving that parallels the comprehension and composition processes." She also described the way literacy involves effective communication through understanding, responding to, and expressing thoughts and feelings. She emphasized that participation and skill development in the arts deepens learning and improves performance in these literacy skills.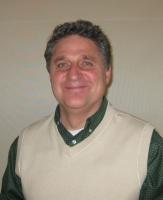 George Nelson
What secrets do all great teachers share? Teaching from the inside out.
Dr. Nelson uses theatrical structures and an understanding of learner characteristics to help teachers engage and teach all learners. "No one gathers anything they don't value. Teachers need to know their students and what they value so that subjects taught will be internalized." In both his keynote presentation and breakout session, Dr. Nelson engaged educators in the experience of "teaching in the nexus."