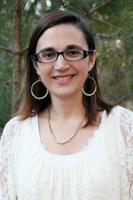 Keynote Speaker: Susan Antonelli
Keynote Address: The Art of Documenting Scientific Thinking: Visual Science Notebooks
Susan Antonelli is an educational consultant who is author of the Wonder Teacher blog. Certified as an early childhood and elementary teacher, she also earned a master's in elementary school administration from The Citadel. She began her career as a third grade teacher at Ashley River Creative Arts Elementary School, where she earned national board certification as a middle childhood generalist. She has since served in positions as grant director, adjunct professor at the College of Charleston, music and art teacher, preschool teacher, curriculum designer, and professional development leader throughout South Carolina.
For the past 13 years she has been co-instructor of The Creative Teaching Institute, a state-sponsored arts-focused graduate course for classroom teachers. In 2003 Mrs. Antonelli was given an Exemplary Achievement Award by the City of Charleston for dedication, vision, and work in the area of arts in education. Currently she serves as an instructional coach with Engaging Creative Minds, a non-profit organization dedicated to bridging the arts and education communities by providing rich arts-based learning experiences for children. She is passionate about empowering teachers and engaging students through creative inquiry and the arts.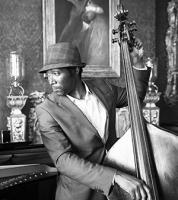 Keynote Speaker: Marcus Shelby
Keynote Address: Blues and the Pursuit of Freedom K–2
Marcus Anthony Shelby is an accomplished teacher, composer, arranger, and bassist, who currently lives in San Francisco, California.  Over the past 20 years he has built a diverse biography. From 1990 to 1996 Shelby was bandleader of Columbia Records and GRP Impulse! Recording Artists Black/Note. He is currently an artist in residence with the Yerba Buena Gardens Festival, a group that has commissioned new work from him, supports the community-based projects he has developed, and has his orchestra perform annually. He is the artistic director of the Marcus Shelby Orchestra. In summer 2009 Shelby was awarded a Black Metropolis Research Consortium Fellowship in Chicago to conduct research for his commission from the Yerba Buena Gardens Festival to compose "Soul of the Movement"—a 12- part musical suite on MLK and the Civil Rights Movement.
Shelby was  a 2006 Fellow in the Resident Dialogues Program of the Committee for Black Performing Arts at Stanford University, conducting research for his commission to compose "Harriet Tubman." Shelby has also worked extensively in Bay Area theater and dance, composing scores for Margo Hall's "Bebop Baby" and "Sonny's Blues," Anna Deveare Smith's new play "School to Prison Pipeline," the Oakland Ballet, Robert Moses, and most recently Joanna Haigood's dance theater work "Dying While Black and Brown," as well as many other productions.  Shelby  has arranged for and conducted the Count Basie Orchestra featuring Ledisi, performed and recorded with Tom Waits, and received the City Flight Magazine's 2005 award as one of the "Top Ten Most Influential African Americans in the Bay Area." As the 1991 winner of the Charles Mingus Scholarship, Shelby's studies include work under the tutelage of composer James Newton and legendary bassist Charlie Haden.
Shelby is also very active in music education and currently teaches at Rooftop Alternative School in San Francisco, The Community Music Center, and the Stanford Jazz Workshop. He has also led many of the San Francisco Jazz Festival Family Matinee Concerts. In March 2013, San Francisco Mayor Ed Lee appointed Shelby to the San Francisco Arts Commission.