Claudia Cornett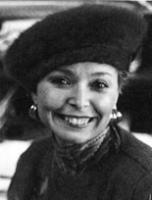 Claudia Cornett holds the rank of Professor Emerita at Wittenberg University where she was the recipient of Distinguished Teaching Award, Wittenberg's highest honor. During her quarter century tenure in the Education Department, she directed the Blair Reading Center and taught graduate and undergraduate courses in literacy methodology, literature and arts integration.
Before moving to the college level, Dr. Cornett was a classroom teacher then a reading specialist. She earned a Ph.D. in Curriculum and Instruction from Miami University and a master's degree is in literacy.
Dr. Cornett's numerous books and articles focus on a range of literacy aspects, in particular, best practices for teaching comprehension. She also has written extensively about arts integration and other diverse topics including the strategic use of humor, learning style and bibliotherapy. Her most recent books include a 4th edition of Creating Meaning Through Literature and the Arts, published by Pearson in 2011 and Comprehension First: Inquiry into Big Ideas using Important Questions, published by Holcomb Hathaway in 2010.
In addition to teaching and writing, Dr. Cornett has been involved in several television productions including an instructional series on early literacy entitled Sounds Abound, broadcast on PBS stations during school programming and now archived on YouTube. She also hosted a weekly segment on local Educational TV in South Carolina called "Art Chat". She regularly does keynote talks and professional development for educators throughout the United States, Canada and Europe. Currently, her research focuses on addressing literacy issues using an arts-based inquiry model.
Dr. Cornett lives with her husband, Charles, a retired school superintendent, in historic Lebanon, Ohio and historic Beaufort, SC. They both enjoy traveling, theatre, dancing, boating, antiques and lots of reading.
Keynote Description
"Putting the Arts Back in the Language Arts"
New views of literacy/communication have produced a revised definition of Arts Integration that focuses on "creating meaning and demonstrating understanding" using the language arts and the arts. Central to revised AI is presenting challenges to students challenges that require use of creative-critical thinking to construct evidence-based big ideas using the many text forms relevant across subject areas.
Workshop Description
TEACHING THE CORE OF AI: Creative Problem Solving  
During this demonstration lesson, teachers can expect to learn many arts-based strategies that require use of CPS to create meaning and demonstrate understanding. 
Target audience: Grades 2–5