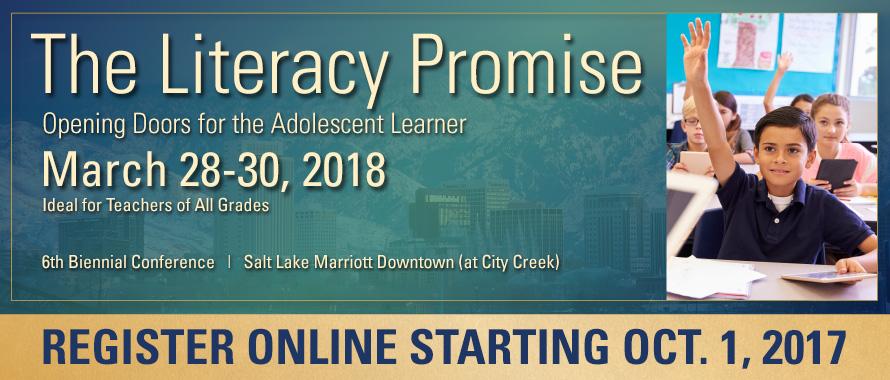 Conference Fee: Individual registration is $349
Team of five or more is $299 per individual
Conference Schedule
| Wednesday, March 28 |   |
| --- | --- |
| 4:00–6:30 p.m. | Registration |
| 6:30–7:30 p.m. | Keynote |
| Thursday, March 29 |   |
| --- | --- |
| 7:00–8:30 a.m. | Registration / Breakfast |
| 8:30–10:00 a.m. | Keynote |
| 10:00–11:30 a.m. | Session I |
| 11:30 a.m.–12:45 p.m. | Session II |
| 12:45–1:45 p.m. | Lunch |
| 1:45–3:00 p.m. | Session III |
| Friday, March 30 |   |
| --- | --- |
| 7:00–8:30 a.m. | Breakfast |
| 8:30–10:00 a.m. | Keynote |
| 10:00–11:30 a.m. | Session I |
| 11:30 a.m.–12:45 p.m. | Session II |
| 12:45–1:45 p.m. | Lunch |
| 1:45–3:00 p.m. | Session III |
Jessica Day George: The Chocolate Cheesecake Theory
The Official Story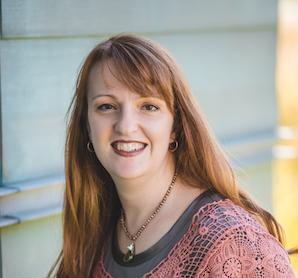 Jessica Day George earned a BA in humanities / comparative literature from Brigham Young University, where she enjoyed classes in pottery and Old Norse—and dutifully forced herself to take algebra and biology. Originally from Idaho, she now resides in Salt Lake City, Utah, with her husband and three young children.
The Rest of the Story
It's all about the books. Friends, family, school, "real jobs"—they were just obstacles to be tackled so that I could return to my true love: books. All I have ever wanted in this world is to read and write books. My criteria for choosing a purse is that it must be able to fit a paperback book inside. I took books on my honeymoon and bought more while we were there. I picked my major because it looked like I would get to read a lot of books, and I also thought it would provide me with interesting background information for my own books (which it did). From the time I was twelve on up, I told people that I wanted to be a writer. When they said, "So, you'll teach, and then maybe try to write a book?" I would just shake my head. No, I was a writer, and that was all I wanted to do. So over the years until I got published, I lived in Idaho, New Jersey, Delaware, and Utah because it didn't matter. I could read and write anywhere. I've worked at a wedding invitation factory (bet you didn't know they made them in big scary factories, did you?), at a video store (back at the birth of DVD), at libraries and bookstores, and even at a school as an office lady while I waited to get published. I knew that I would be published eventually, because . . . well, I just had to be.
Now, don't get me wrong, I have other interests. I took eight years of German and four of Norwegian, and I even studied Old Norse so that I could read the great Viking sagas in the original language. I knit like a maniac: hats, scarves, sweaters, dog sweaters, socks, felted purses—you name it. I love playing the piano and viola, traveling, and watching movies.
But mostly, it's about the books.
Douglas Fisher: Assessment Capable Learners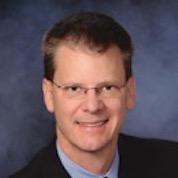 Douglas Fisher is a professor of educational leadership in the department of teacher education at San Diego State University and a teacher leader at Health Sciences High and Middle College. He is the recipient of a Celebrate Literacy Award from the International Reading Association, the Farmer Award for Excellence in Writing from the National Council of Teachers of English, and a Christa McAuliffe Excellence in Teacher Education Award. He has published numerous articles on reading and literacy, differentiated instruction, and curriculum design.
Nancy Frey and Douglas Fisher may be the two most prolific authors in K–12 literacy education, with a following that includes tens of thousands of teachers and administrators. Across their more-than-a-dozen titles, they've addressed everything from how to raise rigor in reading, structure lessons with learning goals in mind, implement formative assessment, and teach content literacy to how to set up an effective PLC. Very few educators can match Doug's breadth of expertise.
Thursday Breakout Session
Wiley Blevins: A Fresh Look at Phonics (Double Session)
This double session reviews the seven key characteristics of strong phonics instruction, as well as ways to ensure they are in place and how to fine-tune them (if already in place) to maximize instructional success. Participants will examine the 10 common causes of phonics instructional failure and how to avoid them. This session is based on Blevins's work with school districts—examining test scores versus instructional tools and classroom practices to identify the mismatches and areas of weakness that impede or slow learning.
Doug Fisher: Making Literacy Visible
This workshop demonstrates how using the right approach at the right time helps you more intentionally design classroom experiences that hit the surface, deep, and transfer phases of learning. The workshop covers visible learning research; its connections to surface, deep, and transfer learning as it relates to literacy; the best approaches to use in each stage of learning; and the tools for measuring your impact on student learning. Participants will:
apply the principles of visible learning research to the literacy classroom;
understand the three phases of learning and the unique importance of each: surface, deep, and transfer;
learn which literacy practices have the greatest (and least) impact on student growth to maximize teaching time;
strategize what practices to implement in a student's learning and when, while keeping rigor in mind; and
assess the impact of one's teaching on one's students—and what to do next as a result.
Carol Jago: The Crafty Reader: The Art and Craft of Fostering Deep Literacy
Students need to read with the keenness and care that craftsmen put into their work. Carol Jago demonstrates how to teach the craft of reading by helping students consider what particular texts are saying, to whom a given text is addressed, and for whom the text is speaking. Crafty readers explore the workings of stories, articles, visual texts, videos, and poems; in so doing, they better comprehend and respond to what they have read. Participants will garner ideas and learn protocols for fostering independence in readers—making proficiency possible. Carol demonstrates ways to provide scaffolding for reluctant readers and how to make assessment a natural part of the learning process. The session also showcases book titles sure to pique students' interest.
Teaching for Transfer: Taking Personal Narratives Public
In order for students to take what they know in one context and apply it to a new situation, they need to practice transfer. This session demonstrates methods for helping students take what they know from their reading to their writing, what they understand about literary texts to informational texts, and what they know from written texts to oral performances. Using Sherman Alexie's memoir, You Don't have to Say You Love Me, as a mentor text, participants will examine how personal narratives can posit an argument.
Penny Kittle: Teaching Poetry to Transform Thinking about Reading and Writing
Reading, writing, and performing poetry may seem impractical or frivolous in this age of accountability, but poetry teaches an attention to craft that improves all writing. Poetry is big thinking in small spaces—it teaches efficiency, clarity, and attention to tone and pace. Poetry invites study at the word and phrase level, ignites a passionate response, and (when shared) strengthens a classroom community. From poetry analysis to playing with form, students find themselves immersed in words.
Penny Kittle: Book Clubs: Connecting Kids to Books and Each Other
Reading habits do not emerge by accident, but rather through careful and purposeful modeling and instruction. We must meet children's social and learning needs as we support their lives as readers. These needs are intertwined and interdependent, and they have more to do with reading success than school-centered standards do. We need to consider classroom conditions grounded in the key principles for motivation: relevance, engagement, and success. This session shows how Penny helps readers to construct identities of power and opportunity, to challenge themselves as readers, and to act with agency in a classroom through meaningful talk and writing in book clubs.
Tanny McGregor: Thinking with Pen in Hand: Using Sketch-notes to Promote Comprehension and Focus
Grades K–12
Students deserve to express themselves in a multitude of ways. Visual note-taking, or sketch-noting, is a versatile thinking tool that provides choice, boosts engagement, extends recall, and invites deeper comprehension. This session identifies the research, and then it gets practical. You will learn how to get started as a sketch-noter, how to launch this practice with students, and see how teachers across grade levels and content areas have welcomed sketch-noting into their instructional repertoires . . . all with pen or stylus in hand!
Tanny McGregor: Everyday Visual Literacy: Viewing, Noticing, and Thinking in ELA and the Content Areas
Grades K–12
At every grade level and across subject areas, there are opportunities to explore visual literacy to deepen student thinking. Each invitation to view and notice gives us a reason to decelerate, taking a fresh look at the world and ourselves. This session uncovers practical approaches to weave visual literacy into everyday instruction. You will learn to use images to build background knowledge, to expand student vocabulary, and to help students apply comprehension strategies, with the ultimate goal of deeper thinking for all.
Kipp Rogers: Integrating 21st-Century Technology into Your Current Curriculum
Kipp Rogers: Motivating Unmotivated Students Using 21st-Century Technology
Regie Routman: Literacy Essentials: Engagement, Excellence, and Equity for ALL Learners (Repeated Session)
Today's students need us to teach them much more than how to read, write, and pass tests. In order for students to be empowered as learners, we need to teach and guide them so they effectively and responsibly use literacy to learn, question, research, and make decisions in their lives. To that end, educators need to create trusting, intellectual school cultures where all students' and teachers' voices are heard and valued, and where expert teaching and deep thinking across the curriculum become the norm. Based on more than four decades of teaching, coaching, and leading in diverse schools, Regie provides you the specific reading and writing practices, research, stories, and lessons you need to reach every learner and to create a thriving school culture based on trust, collaborative expertise, and joy.
Rachel Wadham and Terry Young: Adding to Your "to Read" Stack: New Books for K–6
Through book talks, we share the best picture books, middle-grade novels, poetry, biography, and information books for grades K–6 published in 2017. We also highlight a few of our favorite books published in 2018.
New Releases You Need to Catch Today for Grades 7–12
In this session, we share the best young-adult literature published in 2017. We also present a few of our favorite releases published in 2018.
Wiley Blevins
Wiley Blevins is a writer and educational consultant living in New York City. He has written several books for teachers, including A Fresh Look at Phonics, Phonics from A to Z, Phonics and Word Study in the Intermediate Grades, Building Fluency, Teaching Informational Text, and Teaching Students to Read Nonfiction. He has conducted educational research and worked with districts to transition to the Common Core State Standards and to evaluate the mismatch between their test scores, instructional materials, and teaching practices. Wiley travels internationally to train teachers and has a special interest in differentiated PD and the use of adaptive technology in classrooms.
Carol Jago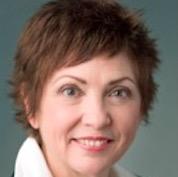 Carol Jago has taught English in middle and high school for 32 years and served as the president of the National Council of Teachers of English (NCTE). She currently acts as an associate director of the California Reading and Literature Project at UCLA. Carol served as AP literature content advisor for the College Board and has published six books for teachers with Heinemann. She has also published four books on contemporary multicultural authors for the National Council of Teachers of English's High School Literature series. Carol has written a weekly education column for the Los Angeles Times, and her essays have appeared in English Journal, Language Arts, NEA Today, and in other newspapers across the nation. She edits California English, the journal of the California Association of Teachers of English, and has served on the planning committee for the 2009 NAEP Reading Framework and the 2011 NAEP Writing Framework.
Penny Kittle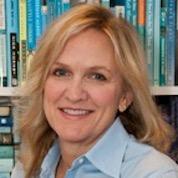 As a professional development coordinator for the Conway, New Hampshire, School District, Penny Kittle acts as a K–12 literacy coach and directs new teacher mentoring. In addition, she teaches writing at Conway's Kennett High School and in the Summer Literacy Institutes at the University of New Hampshire. Penny is the author and coauthor of numerous books with Heinemann, including Book Love: Developing Depth, Stamina, and Passion in Adolescent Readers; Children Want to Write (coauthored with Thomas Newkirk); Write Beside Them: Risk, Voice, and Clarity in High School Writing (which won the 2009 James N. Britton Award from NCTE); The Greatest Catch, and Public Teaching. Penny coauthored two books with Donald H. Graves—Inside Writing and Quick Writes. As an in-demand Heinemann professional development provider, Penny delivers PD workshops, webinars, and onsite seminars and consulting services nationwide. Penny Kittle was named the 2015 Exemplary Leader from the Conference on English Leadership for NCTE. 
Tanny McGregor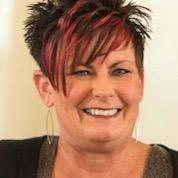 Internationally known keynote speaker and presenter Tanny McGregor brings nearly 30 years of teaching experience to her popular workshops. Originally an elementary school teacher, Tanny has been a literacy coach, gifted intervention specialist, and staff developer. Her workshops are known for their creative and engaging style. She is the author of two books: Comprehension Connections: Bridges to Strategic Reading and Genre Connections: Lessons to Launch Literary and Nonfiction Texts. Tanny was a contributor to the seminal work Comprehension Going Forward: Where We Are / What's Next, and she's currently at work on a new book about visual note-taking. In addition to writing and consulting, Tanny serves as a "teacher on special assignment" for West Clermont Schools in Cincinnati, Ohio. She and her husband, Miles, have four daughters and two grandsons. Follow her on Twitter @TannyMcG!
Regie Routman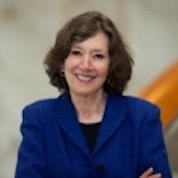 Regie Routman is a longtime teacher, leader, and author who is committed to improving the literacy and learning of students, especially those in high-challenge schools. She currently works onsite in diverse schools and districts by coaching and mentoring principals, leaders, and teachers at all levels. She demonstrates effective instructional and assessment practices with the goal of creating and sustaining effective, intellectual, and joyful cultures, where all learners thrive as readers, writers, and responsible citizens. Her latest book is Literacy Essentials: Engagement, Excellence, and Equity for ALL Learners (Stenhouse, 2018). See www.regieroutman.org for contact information and more information on Regie's many books, resources, blogs, and professional offerings.
Kipp D. Rogers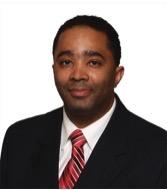 Kipp D. Rogers, PhD, is director of secondary instruction for York County Schools in Virginia. With nearly 20 years in education, Kipp has classroom teaching and instructional leadership experience at all levels in urban and suburban schools. Under him, staff have achieved high levels of professional learning and meaningful collaboration after looking at data, integrating technology, and differentiating instruction. Those significant efforts resulted in increased student performance in reading, writing, and math. Kipp has presented at national conferences and has conducted workshops in several states. His presentations focus on strategies that integrate technology to promote student achievement and close achievement gaps. He received an international Leadership and Vision Award for his work using mobile learning devices as instructional tools, and he is the author of articles and books on mobile learning and integrating technology into instruction. Kipp earned a bachelor's degree from Virginia State University, a master's from Old Dominion University, and a doctorate from Virginia Tech.
Rachel Wadham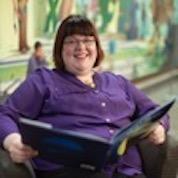 Rachel Wadham is the education and juvenile collections librarian in the Harold B. Lee Library at Brigham Young University. She holds a master's in information science from the University of North Texas and another master's in education from Pennsylvania State University. She is also an instructor of children's and adolescent literature at the university and is a literary critic and published author.
Terrell Young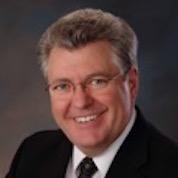 Terrell Young is a professor of children's literature at Brigham Young University. Young is a coauthor or coeditor of Deepening Students' Mathematical Understanding with Children's Literature, Integrating Children's Literature Through the Common Core State Standards, and Independent Reading: Creating Lifelong Readers. Young has served as president of the International Literacy Association Children's Literature and Reading Special Interest Group (ILACL / RSIG) and the NCTE Children's Literature Assembly. He is currently the president of the United State Board of Books for Young People. Terry has enjoyed serving on numerous book award committees.
Eric Jensen: Teaching with the Brain in Mind
"Teaching with the Brain in Mind" is dynamic exploration of the interface between cutting-edge brain research and highly practical classroom applications. You'll learn how you can physically change student's brains by the way you teach. This is a session backed with research; explored in plain, nontechnical language; and role-modeled so you can see, hear, and feel how brain-based teaching works. Our focus will be on skill-building. Expect to get fresh insights, new energy, and dozens of specific and useful classroom strategies you can use immediately to boost attendance, learning, and achievement.
Katherine Bomer: Essays as Explorations: Developing Complex and Engaging Content Inside Organic and Logical Structures (Hint: It Will Take More than Five Paragraphs to Get There!)
Learn how to help students generate sophisticated ideas for essays, elaborate by embedding stories and multiple perspectives, and organize writing with structures that grow organically from content. Read beautiful published examples to notice the craft of this literature. Learn about the power and possibilities for important, lifelong writing lessons that come from essaying when it does not conform to a formulaic structure. Participants may also try small bits of writing in a comfortable, fun environment to model essays with students.
Katherine Bomer: Conferring—the Mind, Heart, and Soul of Teaching Writing to Students of Any Age
We can craft the most dynamic mini-lessons and develop a writing curriculum that knocks the socks off anyone who reads it, but it is in the one-on-one conference and through the relationships we build that we can deliver specific writing advice, fine-tuned for each individual in our classrooms. The conference fulfills all of our instructor needs to assess, validate, and teach each writer, and it takes only four or five minutes! Katherine demonstrates the how, what, when, and why of conferences by showing video clips of different age groups and by guiding participants in a practice conference or two. She also shares tips and tools for making the conference an effective and core piece of our teaching of writing.
Eric Jensen: Tools for Engagement
This session explores the single most important factor you as a teacher can influence in getting every single student to become a participating, hand-raising, motivated learner. You'll see not just the secrets of those who do this actively and effortlessly, but you'll actually see the strategies used. You'll learn the secrets to "not" lecturing and the easiest ways to be more active with your audiences.
This session is highly practical and energizing. It will give you loads of specific classroom-tested ideas. You'll leave feeling more confident, prepared, and knowledgeable. You'll also gain targeted strategies you can use so that you never have students who seem unmotivated again. Instead, you'll roar into work each day, excited about the fresh, alive, and motivated students you have.
A. J. Juliani: LAUNCH into Design Thinking: How to Bring out the Maker in Every Student
Creative work can be hard. It can be challenging. It can sometimes be overwhelming to plan and incorporate into the classroom. Yet we know our students are going to have to be more creative than ever to successfully thrive in today's world. This session shares how design thinking can provide a structure for creative teaching and learning, and how this process can empower our students to do remarkable work inside our schools right now.
A. J. Juliani: Genius Hour (and 20 Percent Time) in the Classroom
In January of 2012, A. J. Juliani launched the "20 Percent Project (Like Google)" in his class. He had no idea at the time how this project would change his teaching forever. Since then, he has been an advocate for "inquiry-based education"—where students are able to learn what they want to learn in school.
This session brings together A. J.'s own classroom experience, research in the field, and stories from a variety of teachers, leaders, and learners using 20 percent "Time and Genius Hour," specifically in the middle school. Come away with step-by-step guidance on implementing, running, and guiding an inquiry-based learning experience with your students.
Jennifer Nielsen: Get Them Writing
Half the trick in getting students to write is showing them the writer inside. This class will focus on tips to identify, inspire, and influence young writers.
Jennifer Nielsen: Connecting Authors and Readers
Never before have authors been so accessible to readers. Come and learn tips for hosting author visits, Skype visits, writing to authors, and (hopefully) getting timely responses.
Maria Nielsen: Show Me What Ya Got: Student Engagement to Keep the Pulse on Students Learning
Maria Nielsen: The 15-Day Challenge: Win Quick, Win Often
Jeff Wilhelm: Empower Your Teaching: Inquiring Minds Learn to Read and Write
This highly interactive workshop explores how current research in engagement and motivation and how inquiry as cognitive apprenticeship is the model of instruction for developing motivation, as well as deep conceptual and procedural understanding that leads to transfer and application of learning in the real world. It will also explore how inquiry is uniquely suited to assist students to meet next-generation standards and new assessments. The session focuses on practical matters, such as providing essential questions to frame units, front-loading to prepare students for success, sequencing and teaching toward culminating writing assignments, as well as exploring various kinds of lesson-level, inquiry-oriented teaching techniques (such as visual strategies, think-alouds, practice in miniature, action strategies) that help students learn how to learn.
Jeff Wilhelm: Diving Deep into Nonfiction Texts with Readers' Rules of Notice
This interactive workshop explores how to motivate and assist students to more expertly read both fiction and nonfiction texts by using readers' rules of notice. You will learn how to use visual texts, thinking aloud, questioning, practicing in miniature, and microwriting to help students learn to notice textual topics, key details, and genre and text structure, as well as how to interpret all of these textual "codes" and "conventions" and how they work together to create meanings and effects.
Jeff Wilhelm: The Power of Promoting Pleasure Reading: For the Good of Kids and Country
This interactive workshop reviews studies of pleasure reading and how such reading promotes not just better reading but cognitive progress over time, psychological development, social mobility, and educational attainment—all of which makes pleasure reading a civil right. The bulk of the presentation will explore implications of this for instruction, reading programs, libraries, and home, plus how to promote these. This lecture is based on the book Reading Unbound, the winner of the 2016 NCTE David H. Russell Award for Distinguished Research in the Teaching of English.
Katherine Bomer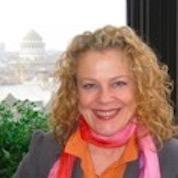 Katherine Bomer—author of The Journey Is Everything, Hidden Gems, and Starting with What Students Do Best—is one of the field's most gifted writers and teachers of writing. In more than two decades of teaching and consulting, she has used her writer's eye to focus on how craft isn't just an instructional goal, but rather an instructional tool that allows writers to go well beyond the range of most publicly available assessments. An internationally known consultant and frequent keynote speaker, Katherine began her consulting career with the Teachers College Reading and Writing Project. In addition to Writing a Life, she is also the coauthor of For a Better World (with Randy Bomer). A published poet and essayist, Katherine is also coauthor of A Writer's Shelf (with Lucy Calkins). After being a classroom teacher for ten years, she now works with teachers in elementary and middle schools throughout the country. As a frequent speaker at conferences and institutes, she combines a teacher's practical advice and a writer's love of language with a powerful plea for social justice.
Eric Jensen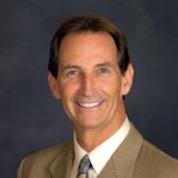 Eric Jensen began his teaching career in San Diego, California, as an English teacher at the middle-school level. His love of learning has been a lifelong passion. While most of his classroom experience was with middle school students, he has taught at every level, including three universities. Eric's academic background includes a PhD in human development. He is an active member of the Society for Neuroscience and the New York Academy of Sciences. Eric cofounded the first international brain-compatible learning program in 1982, now with over 50,000 graduates, and has authored over 30 books on the brain and learning, including Teaching with the Brain in Mind, Tools for Engagement, Teaching with Poverty in Mind, Engaging Students with Poverty in Mind, Poor Students Rich Teaching, and Poor Students RichER Teaching. He coauthored Deeper Learning with LeAnn Nickelsen and Turnaround Tools for the Teenage Brain with Carole Snider.
A. J. Juliani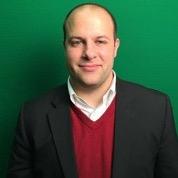 A. J. Juliani is the director of technology and innovation for Centennial School District. As a former English teacher, coach, and K–12 technology staff developer, A. J. has worked toward innovative learning experiences for students in various roles. A.J. is also an award-winning blogger, speaker, and author of multiple books, including the bestselling LAUNCH: Using Design Thinking to Boost Creativity and Bring out the Maker in Every Student. A. J. brings a high-energy, fun, and engaging style of presentation through keynotes, full-day workshops, and online professional development offerings. His mix of personal stories from the classroom, real-world examples, and research-based insights lead to a learning opportunity for everyone in attendance. A. J. has worked at all levels of the K–12 spectrum and has the lens of a parent as well. He will encourage educators to not only be intentional about innovation, but also to focus on how practice needs to always be centered on the student experience.
Jennifer Nielsen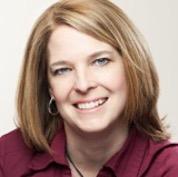 New York Times bestselling author Jennifer Nielsen was born and raised in northern Utah, where she still lives today with her husband, three children, and a dog that won't play fetch. She is the author of the Ascendance trilogy, beginning with The False Prince; the Mark of the Thief series; and the forthcoming A Night Divided. She loves chocolate, old books, and lazy days in the mountains.
Maria Nielsen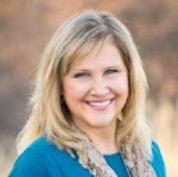 Maria Nielsen has changed the lives of students for over 30 years as a teacher and administrator in K–12. As a principal in northern Utah, Maria helped her school earn state and national recognition as a high-progress, high-achievement Title I school. Maria is currently an educational consultant working with districts and schools across the country and internationally. Her life work is to help schools build successful systems designed to ensure high levels of student learning. She is an expert in the areas of professional learning communities, response to intervention (RTI), school culture, curriculum design, highly engaged classroom, and assessment systems. Maria was named the 2007 Utah Behavior Initiatives Principal of the Year, and in 2010 she received the distinguished Huntsman Award for Excellence in Education. Maria and her husband have four children and two grandchildren. Together, they love exploring the mountains of Cache Valley, riding horses, four-wheelers, and snowmobiles.
Jeffrey Wilhelm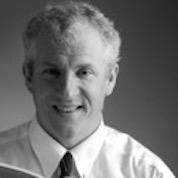 Jeffrey Wilhelm is distinguished professor of English education at Boise State University in Boise, Idaho. He is the founding director of the Boise State Writing Project that supports over three thousand teachers each year with over 110,000 contact hours of professional development. He is a highly regarded author and coauthor of over 36 books about literacy and literacy education. Jeff has devoted his professional career to helping teachers help their students. He is particularly devoted to assisting students who are considered to be reluctant, struggling, or at risk. His research agenda is organized around creating supportive, inquiry-oriented contexts for developing and performing literacy, literate behaviors, and literate identities. His research demonstrates how inquiry environments are powerful contexts for learning literacy and achieving deep understanding.
Jeff is a frequently requested speaker at state, regional, national, and international conferences, providing professional development on a variety of topics to educators and administrators. He has won the two top research awards in English education: the NCTE Promising Research Award for You Gotta BE the Book (TC Press) and the NCTE David H. Russell Award for Distinguished Research for Reading Don't Fix No Chevys (which he coauthored with Michael A. Smith). He has worked on numerous materials and software programs for students, including Scholastic's e21, and has edited several series of books and libraries for reluctant readers. Jeff enjoys speaking, presenting, and working with students and schools. He is currently researching how students read and engage with nontraditional texts like video game narratives, manga, horror, fantasy, and so on, as well as the effects of inquiry teaching on teachers, students, and learning.
Sam Glenn: Attitude Changes Everything!
This keynote presentation by Sam Glenn is an empowering, entertaining, and captivating way to recharge your group's attitude batteries, rekindle enthusiasm, and ignite a new level of personal and professional positivity. It is what we like to call a positive kick in the attitude!
Every day, we pick the attitude we will go at life with. Sam often refers to this as picking the driver of your bus. Which attitude do you want driving the bus for your life and your organization (the bus being our skills, education, experience, and objectives)? If the wrong attitude is driving our bus, we will not achieve our full potential or give our best. This is why it is vital to have attitude awareness—to understand that the attitude we choose every day is either leading us closer to our desired success or further away from it.
Our attitude is a lot like a battery, and sometimes it loses its positive charge. Sam not only puts that positive spark into everyone's attitude, but he also shows how to maintain that positive spark in the midst of adversity. Sam discusses how we make attitude a choice everyday and that our attitude is either in the way or making a way, and we determine which every single day.
This program is designed to rekindle your organization's enthusiasm. More than just having a positive attitude, Sam discusses ways to put the right attitude into action and how doing so will achieve the best results. While we cannot control what goes on around us, we can control our perceptions, responses, and actions, which ultimately form our attitude. In this side-splitting humorous program, Sam shares his seven attitude lessons that will transform your organization.
Some key takeaway points Sam will highlight in his speech:
How to detox any negative or disruptive thinking that keeps us from being our best
The fastest way to reduce stress and get your attitude on a positive track
How to increase your leadership factor—leadership is not a position; it is our attitude mixed with positive efforts
How to inject more positivity into your organization's culture and atmosphere—the atmosphere you create determines your culture, product, service, and reputation
Realistic ideas for dealing with things that drain our attitude battery (drainers include stresses of unexpected changes, challenges, growth, regulations, and restructuring)
How to deal with negative situations and people in a faster, friendly, and more effective way
How to raise the roof of excellence, quality, purpose, and engagement with one simple attitude
Sam Glenn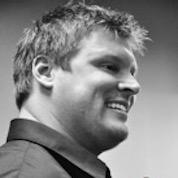 With Sam Glenn, "It's all about attitude and it all starts with attitude!" Sam went from working nights as a janitor—negative, depressed, and sleeping on the floor—to discovering renewed purpose, happiness, and humor. Sam Glenn has been named speaker of the year on several occasions by meeting and event organizations, and he won two national awards for his training videos. Hundreds of organizations use Sam's videos monthly to kick off their staff meetings. For the past 20 years, Sam Glenn has been traveling the country full-time, speaking to audiences from every industry and some crowds as large as 75,000 people. In addition, Sam is a gifted artist and author of 18 books. Sam, his wife, and their two daughters currently reside in Carmel, Indiana, but are originally from Minnesota. Sam has a popular online newsletter—A Kick in the Attitude. He gives away one of his paintings every month to his subscribers.