CITES works collaboratively with school districts in the BYU–Public School Partnership and the university to respond to identified needs associated with building professional capacity, supporting students in educational endeavors, and supporting scholarly, and action research. Simultaneous renewal, which is grounded in a positive approach to continuous improvement, serves as the underlying commitment of CITES. Initiatives and programs are based on need and, as a result, there is widespread support within the partnership. Although initiatives differ in specific purposes, organization, processes, recipients, and outcomes, these initiatives are unified in their goal to improve teaching and learning in schools, homes, and communities.
Overview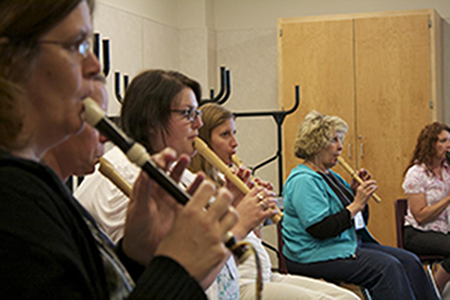 Associates Program: A yearlong program held in each of the five partnership school districts. Associates groups meet five times during the year and each two-day session focuses on one of the five partnership commitments. Every session is tied to readings from articles and books that engage participants in rich discussion and thought. Facilitators comprised of key district and university personnel guide the program. Professional capital is gained through a variety of experiences designed to help participants understand the goals and function of the partnership while inspiring them to implement in their practice the principles associated with the commitments. The program provides a wonderful perception of their important role in society as educators and teachers of the young.
Anatomy Academy: The five- to seven-week educational outreach program during the fall and winter is aimed to help combat childhood obesity through the support of the BYU–Public School Partnership. The academy is taught by university student mentors from a variety of majors, including Life Sciences, Nursing, and educational majors. Topics covered in the program include human anatomy, nutrition, and physiology, which are taught through interactive and hands-on lessons.
BYU A.R.T.S Partnership: Workshops, conferences, performances, and side-by-side teaching opportunities are provided to elementary school teachers to improve arts instruction and integration.
Leaders Associates: Leaders Associates is a group that meets twice a year to participate in intense professional development, make key decisions, and provide guidance to partnership initiatives. The group is comprised of deans and associate deans from the McKay School, BYU arts and sciences colleges, superintendents and senior district leaders from the partnership districts, as well as CITES staff.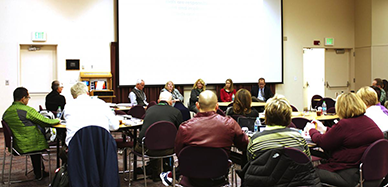 Math Initiatives: Specialists from the partnership districts, along with university specialists in math, meet in a committee to improve teacher preparation in math content knowledge and instruction. The group conducts ongoing research to understand best practices within the classroom. Ongoing professional development is a significant component of this initiative.
Positive Behavior Support Initiative (PBSI): Now implemented in several Partnership schools, this initiative provides both prevention and intervention strategies for dealing with social-emotional and behavioral difficulties. Using positive behavior support, social skills instruction is implemented school-wide, and targeted intervention is provided for students who are assessed to be at risk for internalizing or externalizing difficulties.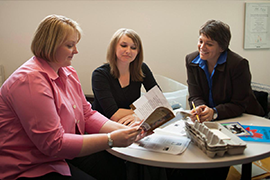 Principals' Academy: The Principals Academy is a two-year professional development program sponsored by the university and partnership districts that is designed to enhance principals'' knowledge and leadership. The content is grounded in the work of professional learning communities and includes elements of school culture, collaboration, standards and mastery, interventions, differentiated instruction, data based decision-making, change leadership, and other key elements. Principals are able to work with national presenters, key authors, and researchers to improve their ability as leaders.
Instructional Coaching Academy: Master teachers from each BYU–Public School Partnership districts, along with university personnel, participate in a yearlong academy centered on building coaching skills. Using the work of Jim Knight from the University of Kansas, teachers are presented with protocols, knowledge, and skills that enable them to enter teachers'' classrooms and facilitate processes for improved instructional practices.