Growing Up Reading
Winter 2016
Winter 2016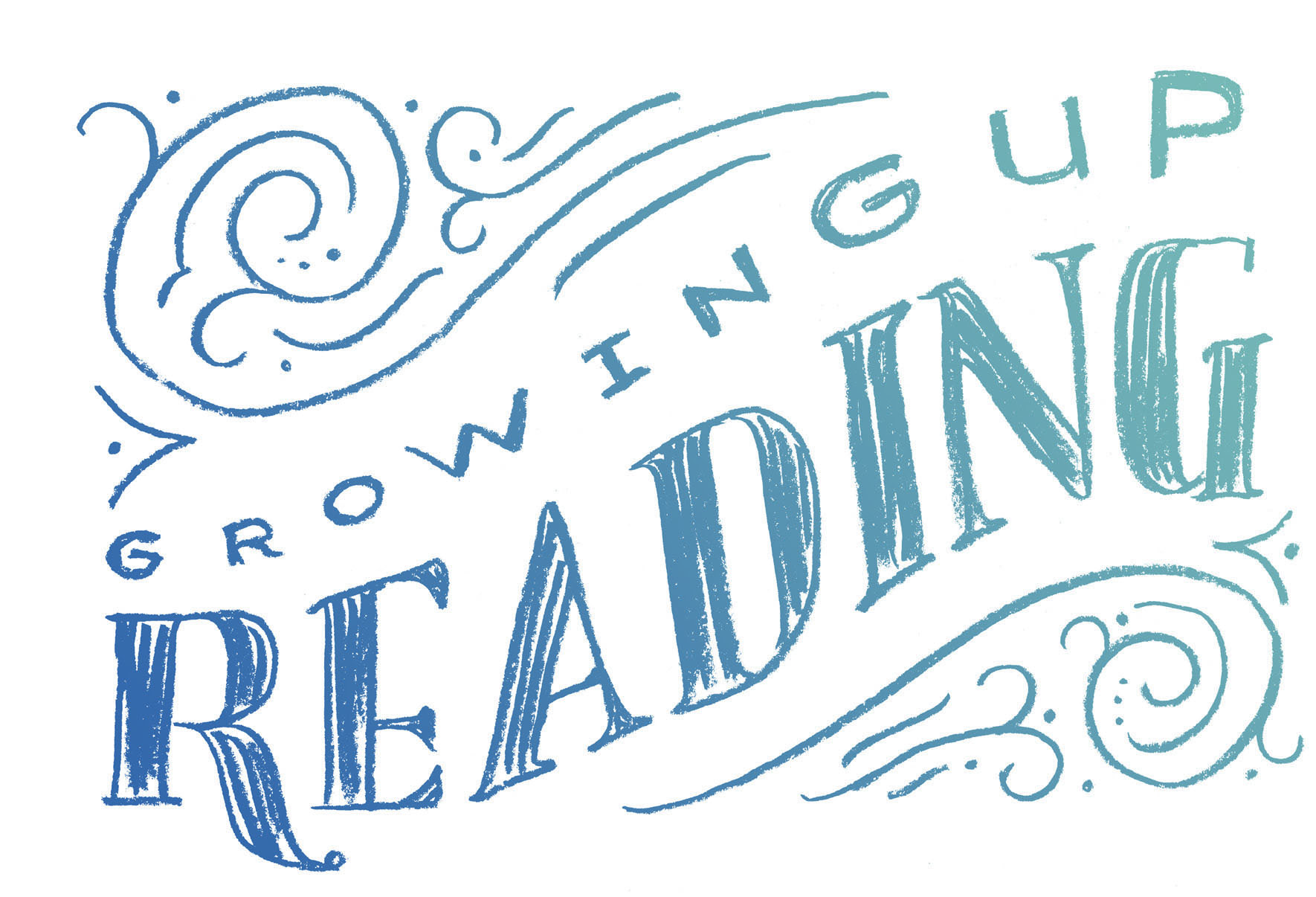 Illustrations by Bruce Morser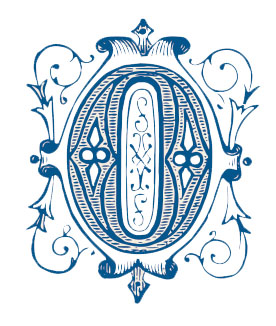 nce upon a time . . ." The phrase evokes warm memories and anticipation of an adventure about to begin. Favorite stories and characters remain with us throughout our lives. We see themes and variations from our childhood books in works we read as adults. Children's literature can be a foundation for a life filled with reading.
Enriching the lives of young and old through children's literature is the work of several faculty members of the McKay School of Education. This group includes language arts experts, reading specialists, authors, bibliotherapists, special education researchers, and others who analyze children's books for various purposes.
Whether you are a professional, a parent, a grandparent, or anyone else who loves children, you can bring particular meaning and joy into your relationships by sharing books. The suggestions from our faculty tend to focus on the classroom, but all can be easily applied to one-on-one and small, informal group reading experiences as well.
C. S. Lewis, author of The Chronicles of Narnia, one of the best-loved series of books in all children's literature, observed, "No book is really worth reading at the age of ten which is not equally—and often far more—worth reading at the age of fifty and beyond." He concluded, "Some day you will be old enough to start reading fairy tales again." Teachers, parents, and other lovers of children and children's literature worldwide are discovering the truth of this statement. The books we read with children can immeasurably enrich their lives and our own.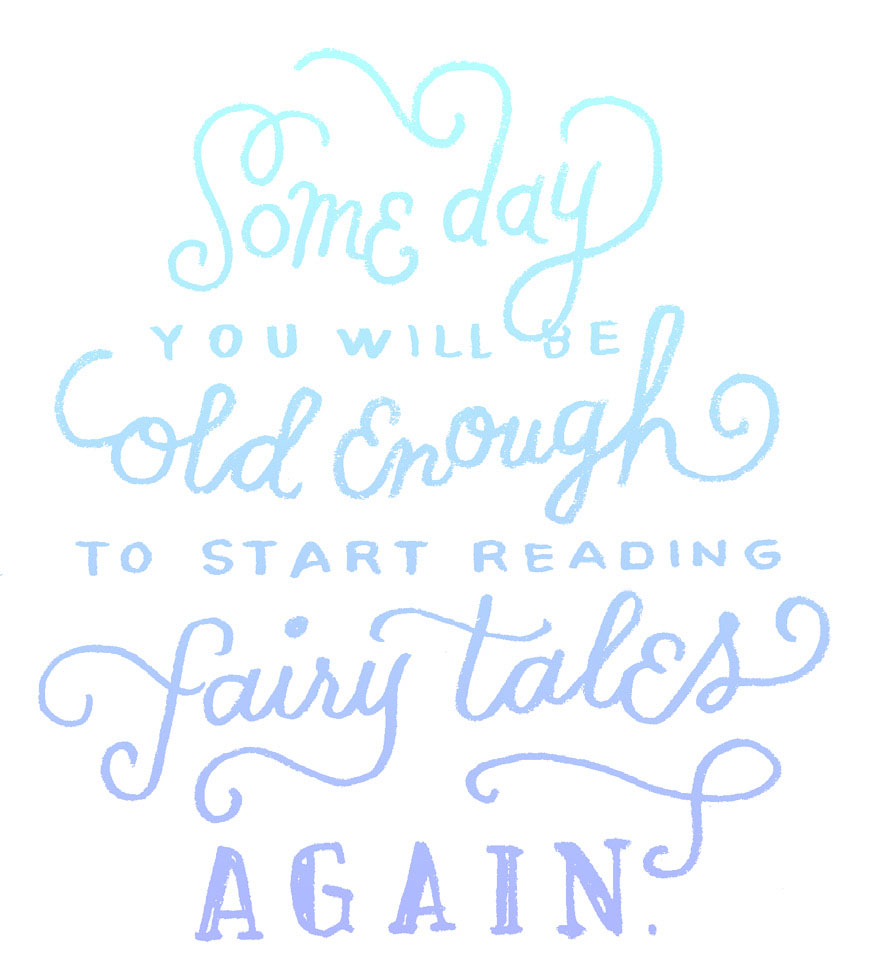 Reading with young children
Terrell Young was raised on books. He can't remember a time when he didn't love a good story. His personal experiences and research agree that the best way to develop a love for books and reading is to read to children when they are young—sharing the excitement, pleasure, and enthusiasm of a captivating story.
Reading together regularly is a parent-child bonding experience, with opportunities to interact over exciting imaginative adventures. Books open up new worlds to children, who learn they can return to a favorite world or to limitless additional worlds at any time.
In addition, early reading experiences are vital to a child's mental development and growth. Young notes that kindergarten teachers can tell if a child has been read to before entering school. Two of the indicators are a longer attention span and a wider vocabulary. Reading together also develops a child's communication skills in listening, speaking, and thinking.
At home or at school, the child must be engaged in the reading experience. Young quoted a comment by Linda Gambrell—author of "Creating Classroom Cultures That Foster Reading Motivation"—expressing teachers' priorities: "I have long been convinced that the central and most important goal of reading instruction is to foster the love of reading."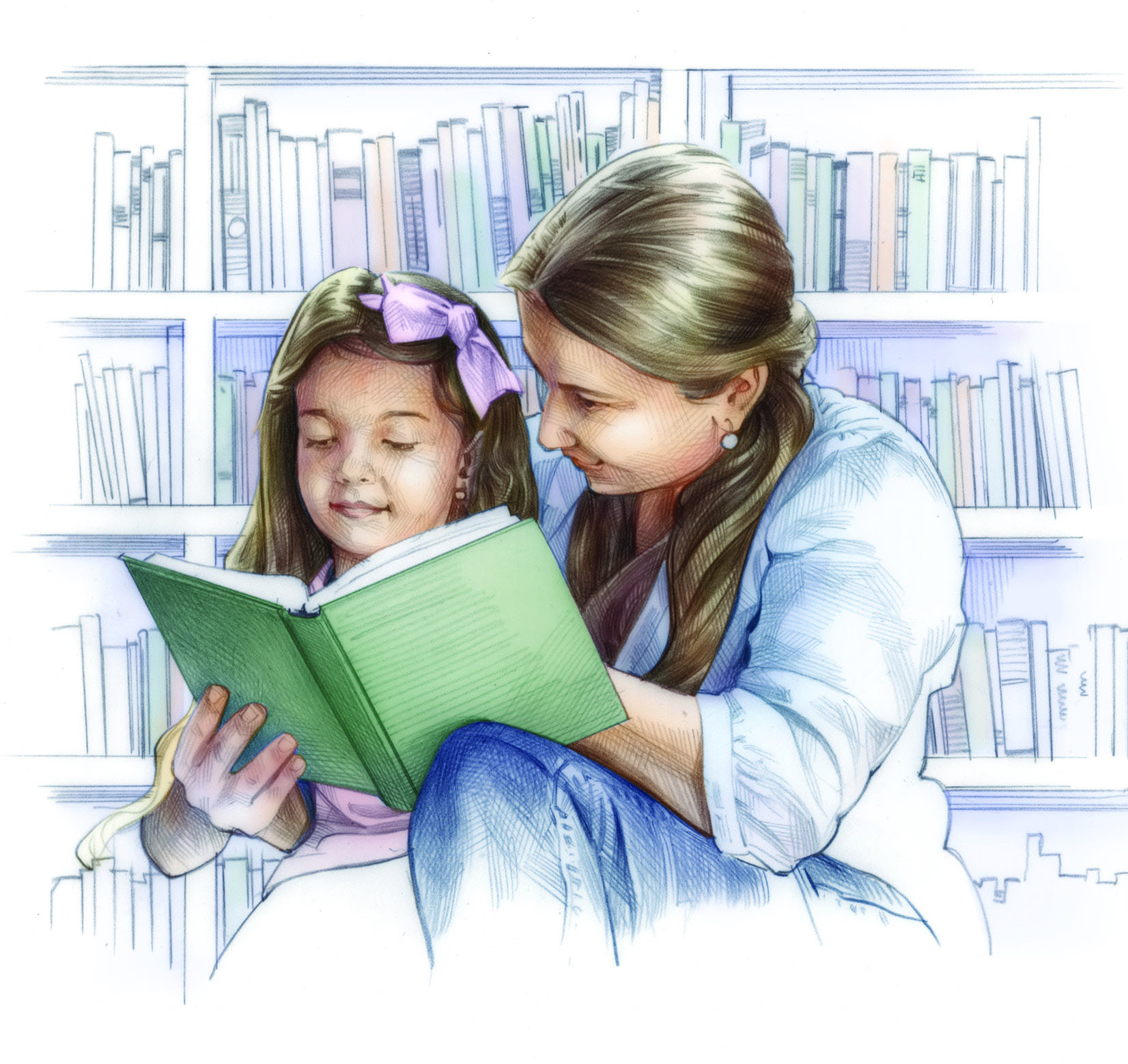 "So," said Young, "the teacher's most important job is to teach children to love reading and then teach them how to read."
Making connections
Effective teachers connect through their personal enthusiasm. They are well read (in children's literature and otherwise) and are thus able to suggest a variety of genres to meet students' needs and interests. Young remembers a time when he didn't particularly like graphic novels because the illustrations seemed to interfere with the text, but he realized this format might be just what one of his students would need. So he spent some time reading a number of graphic novels and getting accustomed to the layout. By doing so he gained an appreciation of this genre that he could convey to his students. The love, interest, and enthusiasm a teacher displays when discussing books can transfer to students—even those who are not innately fascinated readers.
Love of reading requires a good student-book connection. When asked how a teacher can find the right book for a particular student, Young admitted, "It takes time." He explained, "It takes time talking to students about their likes and interests." Students learn that books will take them to places they may never go, whether it's into space, under oceans, through jungles, or into kingdoms of the world—real or imagined. The teacher must find out where the student wants to go and what he or she wants to know.
"There is a bond of trust that is built up between the teacher and the child when the teacher recognizes what appeals to the student," Young continued. "Thus informed, a match can be found that will resonate with the child. Being able to supply a variety of topics to students is one way to make good student-book matches. Once the book is provided, time needs to be set aside to read so that interest develops and expands.
As an elementary teacher, Young would always check the big book award winners in January to see which books received Caldecott, Newbery, and other prestigious recognition. These were among the books he most wanted to include in his classroom library. He also has a personal interest in books that help children explore, understand, and recognize different forms of poetry.
Books read in or outside of the classroom can connect with school topics, making them easier and more interesting to study. Young expressed the frustration experienced by many students who say they don't like science but enjoy reading about science. As a professor, Young particularly enjoys researching and writing about ways teachers can use literature to teach subjects such as science, math, and history. Most textbooks supply the facts and cover a lot of material in a short space. Providing more information and background through children's literature makes subject matter more real and more meaningful, whether it's science or history. Fiction brings people to life as we read their stories and learn how events changed them. For example, when we read stories of people who experienced the Holocaust, we develop an empathy for real individuals who have experienced the horror and consequences of war.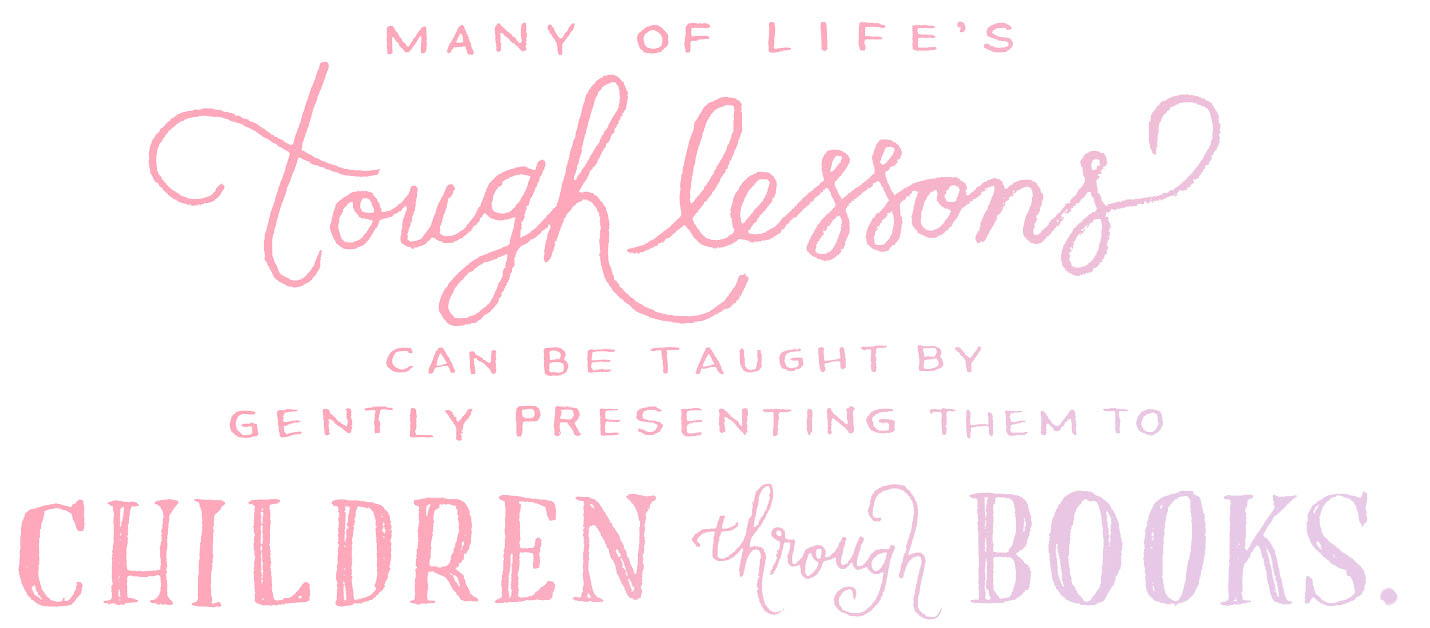 Many of life's tough lessons can be taught gently by presenting them to children through books. Several McKay School faculty members use books to teach adaptive and coping skills to elementary school children. The Book in a Bag program was started by associate dean Lynnette Erickson. Professors Michelle Marchant, Melissa Heath, and Ellie Young have worked with students to develop lesson plans to go along with books for classroom use. Topics covered include making decisions, inviting others to join in, showing appreciation, and dealing with peer pressure. The stories and lessons are being aligned with the Common Core. Lesson plans include a pre-reading activity and follow-up discussion ideas. The plans suggest short video clips and inspirational posters to allow teachers to customize lesson plans to their classroom needs.
Building understanding and appreciation
As understanding and appreciating diversity has become an important topic trend in children's literature, the work of Mary Anne Prater and Tina Dyches has been valuable. They have focused research, writing, and professional service on ways that individuals with disabilities are represented in books written for children and adolescents and on the effects these books can have on readers' attitudes and behavior.
In the past, most characters with disabilities had physical or sensory disabilities and many were inappropriately characterized, according to Prater. Two classic examples include Captain Hook's missing hand and Tiny Tim's use of leg braces and a crutch. Today a much wider range of disabilities is acknowledged, and they are more accurately portrayed. Prater has created a database of books that include characters with disabilities. It is run through an IRIS Center web page at Vanderbilt University and used for research and practice related to special education. Prater and Dyches have published multiple articles on the portrayal of disabilities in books targeted to child and young adult audiences.
Bibliotherapy can help children who have a family member or friend with a disability. Dyches uses books with siblings of children with disabilities in monthly sibling workshops to help children learn how to deal with troubling issues by identifying with story characters who have similar concerns and are able to deal with them satisfactorily but realistically.
As these faculty members have found in their professional work in the McKay School, shared children's literature can create bonds, open new worlds, enrich school learning, promote social skills, and build understanding and appreciation for individuals with diverse needs and challenges. In the meantime, young children gain essential cognitive and communicative skills and older children gain fluency and comprehension skills that can be the basis of their future academic learning.
As involved adults, we participate in memorable adventures, form meaningful relationships, and discover new values and insights during these precious shared moments. After so many years of seeking and learning, we are perhaps ready to find the meaning in those cherished childhood stories and fairy tales.
Terrell A. Young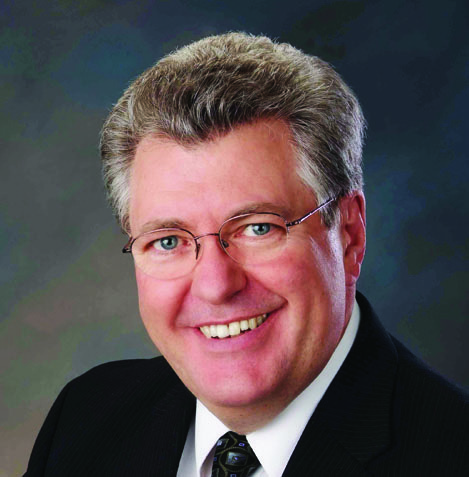 Terrell Young has received many honors and recognitions, which include receiving the International Reading Association's Outstanding Teacher Educator in Reading Award and being inducted into the Washington Organization for Reading Development Hall of Fame. Young's professional service includes national and international boards, such as the United States Board on Books for Young People and the board of directors of the International Reading Association. He has served as president of the Children's Literature Assembly and the IRA Children's Literature and Reading Special Interest Group. He participates on numerous editorial review boards and is coeditor of the Utah Journal of Literacy. He is also on the award committee of the Aesop Prize for the American Folklore Society. Along with numerous articles and book chapters, he has coauthored several books, the latest of which are Creating Lifelong Readers Through Independent Reading and Matching Books and Readers: Helping English Learners in Grades K–6.
Book of Recommendations from Terrell Young