Our Mission
Winter 2016
Read Time: 1 minute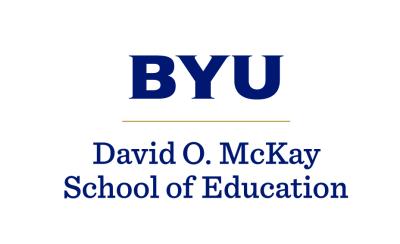 We strive to model the attributes of Jesus Christ, the Master Teacher, as we prepare professionals who educate with an eternal perspective.
The David O. McKay School of Education mission statement, written under the direction of Dean Mary Anne Prater, is a pronouncement of the school's focus, culture, and goals. As faculty, staff, and students go about daily tasks and routines, the prominently displayed statement reminds them to maintain high standards, be an influence for good, and keep an eternal perspective.
Theme for 2015-16
Caring for others, seeing and reaching beyond our own wants and comforts, cultivating kindness and gentility . . . are of the essence of civility, a virtue to be admired, a virtue to be acquired.
—President Gordon B. Hinckley
Each year a new theme is displayed by the mission statement, giving faculty and staff the opportunity to discuss and share ideas pertaining to the theme. As they focus on a common attribute, they are united in purpose and direction.