Read Time: 4 minutes
The BYU School Leadership committee
Image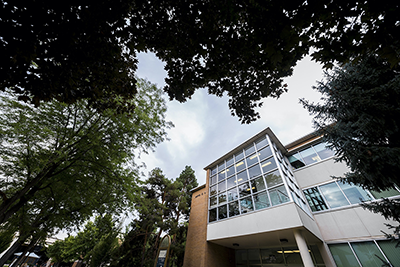 set out to re-imagine leadership training.
To create a more innovative and effective school leadership program, the committee, composed of Educational Leadership and Foundation's faculty and district partners, invited faculty from other universities to analyze BYU's current program, learned from similar principal preparation programs, and worked closely with local districts to clarify essential program standards and skills.
The result, according to David Boren, PhD, a member of the redesign committee and chair of the EdLF School Leadership Program, is a top-of-the-line leadership program that is "more aligned, more streamlined, more focused on what's essential—like reducing redundancy—more focused on skills and dispositions, and a lot more focused on partnering with our local districts." 
 
The first change was to clarify the program's goals. By reflecting on questions that identified the most integral principles of the new program, the redesign team streamlined the program's mission statement. "If we could just build this from scratch, what would we build? What's really our purpose? What do we want to do?"  
 
"Our mission is to prepare inspired educational leaders' heads, hands, and hearts to bless and build God's children now and in the future. We not only prepare students for future learning and leading, but support them in improving their current contexts, whatever those may be. Assignments are not merely an academic exercise, but a real leadership opportunity in a real context that results in real improvement."  
 
The redesigned vision to cultivate the balance between head, hand, and heart aligns with BYU's mission. "We [believed that] if we had a graduate that had all three of those things, then they would be well prepared to bless and build God's children through education," says Boren.  
 
Another important change to the new program, launching spring of 2022, is a switch to a 14-month program that follows an actual K-12 school year. Though this is a drastic cut from the previous 22-month program, it will allow students to participate in authentic assignments and hands-on learning at the same pace they would experience in the field, Boren says. "We had to figure out a way to still have a high-quality program that's going to be rigorous and prepare [the students], but that is a little bit more condensed."  
 
The redesigned program aims to provide authentic partnerships with school districts, curriculum that reflects the school year, high quality pedagogy and delivery, authentic assignments and assessments, rigorous internships and field experiences, and ongoing mentorship and development, all while offering clearer expectations and outcomes. And this is just the beginning of the EdLF program's commitment to progress and innovation.
"Our program has a great reputation and the districts have been really pleased, for the most part, with our graduates," Boren says. "They already hire them at a higher rate than [those from other universities], but we wanted just a little bit of updating and aligning and tuning up. And we'll keep doing that. I hope we don't have the same handbook in two years. I hope it's better than the current handbook and that there's this cycle of continuous improvement." Ultimately, he explained, "Sometimes less is more. [This redesign] has required us to clarify our priorities and our focus. I think that the students will leave with a clearer sense of how they can be successful as leaders." 
Writer: Alysha Rummler
Contact: Cindy Glad