Read Time: 4 minutes
Winners of 2019 McKay School Awards
McKay School of Education Award of Excellence
Sean Li was born in Hengyang, China, on the bank of the Xiang River, which is both a peaceful and an active river at the same time. Sean and his sister were sent to California when Sean was eight years old to live with their aunt and uncle because their parents could no longer take care of them. Li had a happy childhood and doodled a lot growing up, and while he was content, his life was devoid of passion.
Sean moved to Utah to attend Diamond Ranch Academy during his senior year in high school. It was there that he had an opportunity to participate in art classes and join the art club. At the academy he discovered his artistic ability—a newfound and unexpected talent. Once his art ability surfaced during his first year at the acad­emy, he hasn't been able to stop drawing. He has found a passion he wants to pursue.
Sean loves the details and sensitivity that can be captured with pastels and charcoals. It is his goal to learn and mas­ter new media and explore the endless boundaries art provides.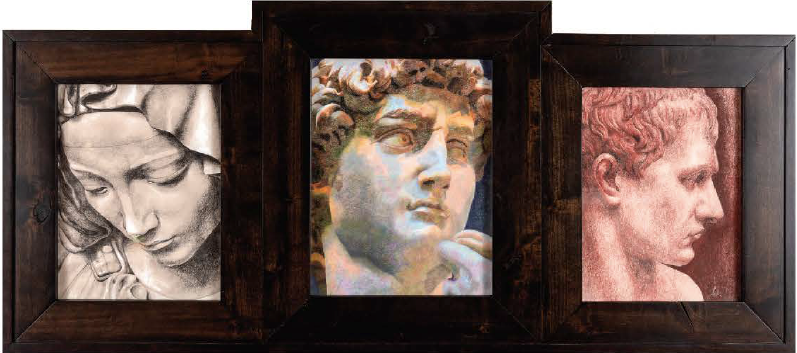 McKay School of Education Teacher of the Year
The Tonga islands are rich in tradition that has been handed down from generation to generation. Growing up there, Nevaloni Pulotu was surrounded by Polynesian art, including his father's and uncle's wood carvings. He grew to love this native art in all its forms.
Pulotu's father shared many carving techniques using images such as the koru, a coil shape based on the unfurling of the New Zealand silver fern fond. Maori carvers also use this design to represent harmony, peace, and tranquility, as well as an awakening to life. During his university training, Pulotu incorporated the symbol in his work as a representation of his culture and the connection he feels to family, to life, and to his heritage.
Pulotu began his formal art education at Utah State University, where he worked in both wood and stone. He earned a BFA in art as well as an MFA at USU with an emphasis in stone sculp­ture. His work is a compilation of his Polynesian culture and the unique blend of abstract shapes.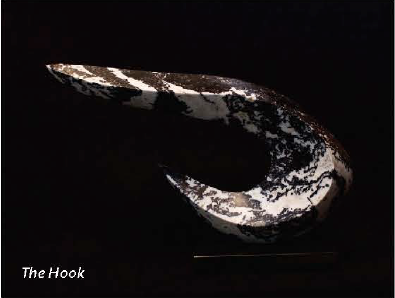 Pulotu looks for lines and shapes that create flow and continuity when he is evaluating the natural form of the stone he is working on. "Once carving, I allow spontaneity and creativity to guide me. Influenced by the patterns of koru, each sculpture I create is fashioned to be both visually bal­anced and harmonious," he said. "The pres­ervation of my cultural heritage is deeply rooted in my work. The passing down of traditional carving from generation to gen­eration has allowed me to share a body of work that defines me as an artist."