Read Time: 2 minutes
Image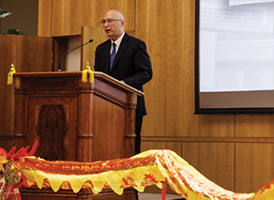 Yuánfen, 缘分, is a potent concept in Chinese thought, encompassing the power of life's interwoven chances to create natural bonds among friends.
The fruits of yuánfen were on display at the seventh BYU China Conference, sponsored by the BYU McKay School and celebrating the centennial of President David O. McKay's visit to China. The roots of BYU's relationship with China extend back more than a century to President McKay's 1920–1921 trip around the Pacific Basin.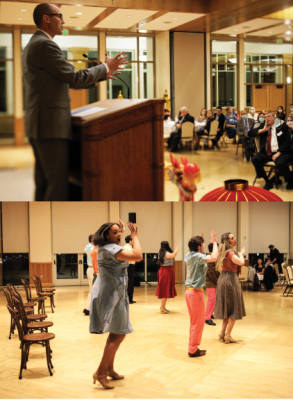 With companion Hugh J. Cannon, President McKay toured China and, in a grove of trees outside Beijing's Forbidden City, reverently offered a prayer setting aside the spot "as a place of prayer and dedication . . . held sacred in thy sight." Since then, Brigham Young University and the McKay School have deepened ties with China through teacher and curriculum training with Beijing Normal University, student teaching in Guangzhou, the BYU China Conference, and tours by performing arts groups.
"This is the continuation of a long history," said Peter Chan, chair of the BYU China Conference advisory board. "Our friendship has a strong foundation and will continue in the years to come."
Read more about the McKay School's China weekend by searching at education.byu.edu/news.
Written by Stacey Kratz
Photography by Bradley Slade