Read Time: 9 minutes
EMERITUS
Ellen Williams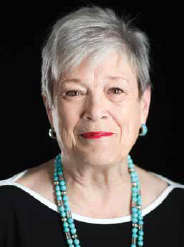 Raised in the small town of Fountain Green, Utah, Ellen Williams was deeply influenced by Joseph R. Christiansen, her fifth- and sixth-grade teacher. Mr. Christiansen had that special touch of challenging his students academically and maintaining a classroom culture that supported high levels of learning. During those two years she developed a love for reading and became a voracious reader. Under his tutelage she thrived academically and personally.
When she became a teacher, Williams wanted to have the same influence on her students. She earned her associate's degree from Snow College, her bachelor's and master's degrees in education from Utah State University, and her EdD from Brigham Young University. Williams' goal was to develop a classroom culture that supported high levels of learning. She wanted to teach and help students internalize habits that contributed to effective lifelong learning and self-management. She supported her students as they met their academic potential.
Over the course of her teaching career, Williams developed expertise in classroom management, literacy, questioning for higher-order thinking, and gifted education. She loved her students and found ways to help them thrive academically and emotionally. With her colleague, Abel Gudmundsen, Williams published a book on classroom management, You Can Control Your Classroom.
As a principal and district administrator in Utah's Granite School District, Williams viewed her role as an instructional leader. She promoted teacher growth on behalf of increasing student learning and development. While a member of the faculty in the McKay School Educational Leadership and Foundations Department from 2000 to 2011, she taught two courses in instructional leadership: Supervision as a Developmental Process and Curriculum. Working collaboratively with Myra Tollestrup and Joe Matthews, Williams co-established and codirected the BYU Principals Academy, a study of Leadership for Professional Learning Communities.
Now retired, Williams realizes that each phase of her career prepared her for the next phase, including retirement. Well, not quite retirement, but a phase Williams said is filled with joy and stimulating ideas. She now serves as an educational consultant, providing professional development in classroom management for active engaged learning, effective instruction, collaborative practices that promote high student learning, and coaching/consulting. She works on-site to meta-coach principals and instructional coaches. She is a partner in ObserverTab, LLC, a web-based business that promotes continuous teacher growth through the process of principals and coaches collecting strategic observation data and conducting dialogues with teachers to help them gain insights into their practice.
Williams and her husband of 40 years pursue many interests, including road and mountain bikes and scenic photography. They have traveled extensively both nationally and internationally. They just love hanging around together, wherever that is.
An active member of The Church of Jesus Christ of Latter-day Saints, Williams has and continues to serve in any position to which she is called.
ALUMNI BEYOND THE CLASSROOM
Doreen Williams
Class of 1973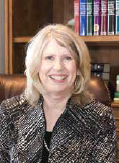 Doreen Williams was involved in a horrible car accident soon after graduating from BYU. In overcoming several obstacles related to the accident, she felt she had been given a second chance at life and wanted to do all she could to take advantage of it. She married, had five children, and taught for 30 years.
During her varied professional career, Williams cofounded a preschool for high-achieving children, taught a gifted elementary resource pullout program, and then, at a middle school, taught intervention classes, language arts, and social studies. She went on to earn a master's degree from Walden University with an emphasis in technology and later an EdD in curriculum studies at Georgia Southern University.
While in Georgia she became very interested in politics, especially in connection with education reforms. Williams became the chair of the Rockdale County Democratic Party after serving as treasurer for six years. With her doctoral degree completed, she ran for the Georgia state legislature. "I was still teaching, but it was clear that the state legislature was making deci-sions about education with little input from educators," Williams said. "I felt I could make a difference in crafting legislation that would affect teachers and students." Although she made it to the final round, she lost by a small margin.
Two years later, in 2014, she ran for the Rockdale County Commission and won. Running for office incorporated all the skills she had learned as a teacher. She says it included strategic planning, communicating, educating people about the issues, and developing relationships.
"Lifelong learning is truly a passion of mine," Williams said. "One of the lessons I learned was that overcoming the fear of new and hard tasks propels one to grow and develop in a variety of ways. It allowed me to be more comfortable taking calculated risks, stepping into the unknown territory, and sticking with it even when it becomes difficult."
Terri Fisher Jensen
Class of 1973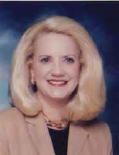 Terri Fisher Jensen wanted to be involved in her children's education and give back to her community, so she developed an in-depth literature enrichment program that she taught pro bono to pre-kindergarten through fifth grades in Washington, D.C., for 12 years. In Utah she taught elementary school in Provo and Salt Lake City and wrote a women's studies unit for the Utah State Office of Education. Jensen was awarded Granite School District's Excel Outstanding Educator Award and PTA's Golden Apple Award.
Two tragic car accidents occurred in her family that had a profound effect on her life. She said they taught her compassion, perseverance, and determination. One accident left her with severe injuries and resulted in her mother's death. An earlier accident had resulted in a severe brain injury to her daughter. Because of that accident, Jensen became involved with fundraising for the Primary Children's Hospital. She also served on the Salt Lake Shriners Children's Hospital Service Board for eight years, directing weekly family/patient activities.
Her concern for others extends beyond her own community. For years Jensen and her family have helped provide educational opportunities for children in Zambia and Zimbabwe. They have given financial aid and humanitarian service and have supplied basic household equipment. In addition, Jensen taught workshops to thousands of young women in Africa. She and her husband founded Books Around the World, distributing books in Zimbabwe, Bolivia, and south Salt Lake.
As a young teacher she saw and provided for the needs of one of her students at Christmastime. Now, years later, she and her family and friends anonymously supply Christmas to more than 150 families. Despite the hard work involved in teaching, Jensen said, "Every day of effort, of loving, and of awakening the magic within the minds and souls of children is a journey of absolute delight. We learn so much from those we profess to teach." Jensen and her husband, Larry, are the parents of three daughters and grandparents to seven grandchildren.