Read Time: 5 minutes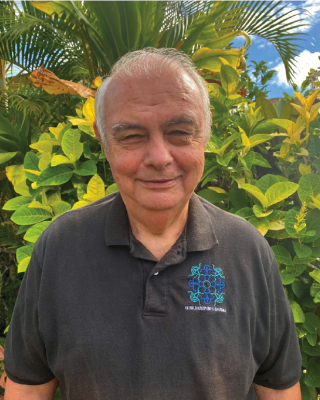 Lifelong Leader Helps Restore Hawaiian Language
Charles Naumu first worked as a teacher while serving in the Southern Far East Mission. The Republic of China asked Naumu to teach English at Merchant Marine Academy in Taiwan and the Textile University in Zhongli.
Before his mission, Naumu earned a degree in teacher education from the McKay School. He returned to BYU to earn a master's in geography and then taught at Waipahu High School in Hawaii. In 1986, a century-long ban on teaching Hawaiian was lifted, and Naumu was assigned to teach a Hawaiian language and culture class.
He did not speak Hawaiian fluently and took classes at the University of Hawaii to catch up. He later was vice principal and then principal at Oahu's Kula Kaiapuni 'o Anuenue School, which hosts a Hawaiian language immersion program. Anuenue students even make their calls on the football field in Hawaiian. "That was a real privilege," Naumu says. "I was able to help students gain an education but also keep the Hawaiian language alive."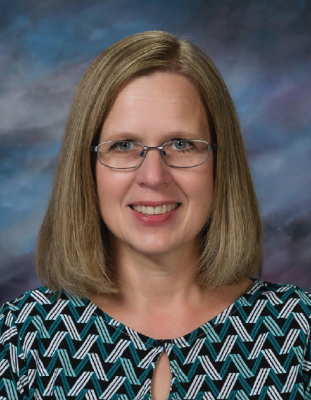 Teacher Navigates Life's Storms with Degree as a Rudder
Suzanne Ruchti earned a special education degree from the BYU McKay School in 1990, but she planned to stay home, especially after discovering she was going to have twins only two weeks before the babies were born.
Those plans abruptly changed when Ruchti's husband died unexpectedly. At 28 years old, she had fiveyear-old twins and a two-year-old to provide for. She worked as a substitute teacher before taking a job in a photography lab. About 11 years ago she returned to teaching.
As a student, Ruchti had resolved to earn her degree before having children and was among the first in her family to graduate. She was grateful to have her degree already when her life turned upside down, and she was relieved she didn't need to return to school as a single mother.
She also has had great positive impact at school, cultivating relationships with entire families in a career she plans to pursue until she retires.
"One Drop of Honey": EdLF Graduate Builds Seminary, Institute Programs Worldwide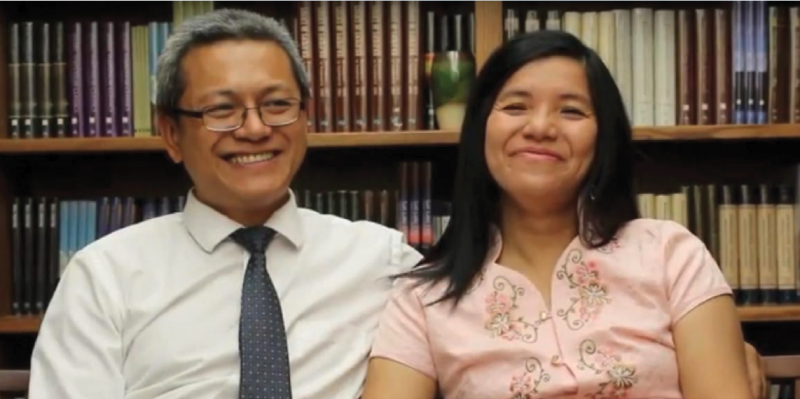 Po Nien (Felipe) Chou's life has taught him to root himself purposefully in his work and then to uproot and replant himself in new roles. His work for Seminaries and Institutes of The Church of Jesus Christ of Latter-day Saints has had worldwide influence.
Born in Taiwan and raised in Brazil, Chou immigrated to the United States as an adolescent. He joined the Church at 18, served a mission in California, and earned a bachelor's degree in emergency management from George Washington University.
He enrolled at BYU in 1996 with three goals: get married, get into the seminary program, and earn a master's degree in health science. He accomplished those goals, then taught seminary in Utah before moving his family to Taiwan. As an institute director and coordinator for five years, Chou taught courses, supervised programs across Asia, and tripled Taiwan's institute enrollment. "My wife and I felt like pioneers as we moved around," he says.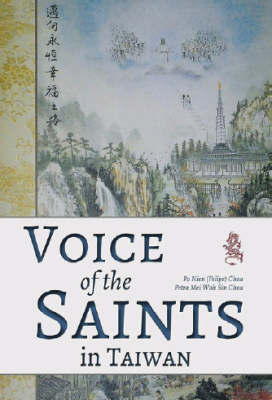 Chou and his family later returned to Utah, where Chou earned his PhD in educational leadership and foundations at the BYU McKay School of Education. "I thought that after I finished my degree, I would just go back in the classroom," Chou says. "Instead, I was asked to serve at Church headquarters."
While there, he conducted more than 170 research studies and projects. Chou describes his PhD degree as a professional blessing but says it would be useless without his "spiritual PhD": P for "parent," H for "helpmate," and D for "disciple of Christ."
This helps Chou—now a religious educator at BYU–Hawaii—continue changing lives while embodying Christ's humility. He considers himself part of a larger team: "one drop of honey to the whole jar."