Read Time: 12 minutes
When historian Juanita Brooks investigated the deaths of an 1857 wagon train party at the hands of nearby southern Utah Mormon settlers, she took on a daunting task that would mark the rest of her life.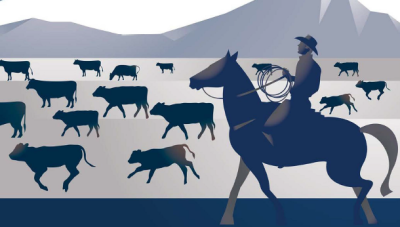 Brooks published her research in the 1950 book The Mountain Meadows Massacre, and, although her work today is considered a unique and substantial contribution to Mormon history, she was stigmatized by her decision to tackle such a controversial topic.
She felt isolated and suffered retributions. Brooks struggled with that, because as a believing member of The Church of Jesus Christ of Latter-day Saints, she did not want to lose those connections.
Her father, an old cowboy from southern Utah, suggested a possible pathway by describing the best way to herd cattle. His story provided the metaphor that University of Colorado Denver professor and McKay School instructional psychology and technology alumnus Brent G. Wilson applied in a BYU Homecoming lecture earlier this month. Titled "Riding Herd: Honoring our Educational Commitments," his address accompanied his honor as the 2017 Alumni Achievement Award recipient from the David 0. McKay School of Education.
"Juanita's father said that when herding cattle, he never placed himself in the middle where you might get trampled," Wilson said. "Herding from the back won't work—they can ignore you. You need to stay on the side, calling and whistling and moving them along. Maybe even kick their hind ends if they need a little prodding."
The seasoned rancher saw value in operating "kind of on the sides," or on the margins. So does Wilson, a professor of information and learning technologies at the University of Colorado Denver (CU Denver) within the School of Education and Human Development.
Choosing to operate in the margins has risks that "come from never fully embracing the organization," he explained. "If you want to contribute, be a part of things, but if you see a little differently than people around you, you are going to feel some tension."
As an example, Wilson said that working in an urban university in a school of education whose mission is entirely about social justice makes him an insider/outsider. "I don't fully fit anywhere completely," he said. "I'm not strictly K-12 because my field of instructional design is also heavily adult-focused. Equity and social justice are important to our practice but have a different slant with technology. Our MA program is entirely online. Who could complain about cognitive psychology, rigorous refereed research, or, in my field, objectives-based lessons and systematic design of curriculum—unless those things get out of balance and become idols or distractions? This can easily happen in academia, and I have observed it."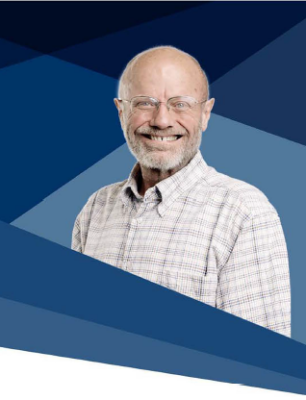 Wilson's initial academic interest was psychology, but he also loved philosophy and studies of the human condition, literature, and the humanities. Those and other interests, along with his commitment to family and faith, have made it challenging to conveniently categorize his life.
"I am not able to compartmentalize very well, so I have never been 100 percent regarding strictly objective accounts of learning," Wilson said. "Seeing how people grow and develop, I am always looking at the whole person. I like to see how people have their needs met and become competent in a rich and full-bodied way."
Wilson values his choice to "belong to a professional community" and do his job with integrity "while also helping the organization make the moves it needs to improve." That is what he has been doing for 30 years at CU Denver.
"Brent Wilson is a highly respected freethinker," said Jason McDonald, BYU associate professor of instructional psychology and technology. "He is committed to helping people, regardless of whether it violates norms of the discipline or ruffles some feathers. He is personable, warm, and open, so even if some people do not agree with his intellectual ideas, they still hold him in high regard."
"We really appreciate Brent Wilson's contributions to the field," said Stephen C. Yanchar, McKay School associate professor of instructional psychology and technology. "He is an intellectual maverick who challenges assumptions and seeks different and better ways of doing things." Yanchar adds that Wilson is well-recognized professionally—almost universally—in a good sense. "People who disagree with his ideas still appreciate him. He is cited far more than most professors and provides a good example of what academics should be. I look up to him that way. He loves ideas and likes to push things forward. He doesn't care about personal recognition. That is largely immaterial to him, and I believe that is a great way to be."
While Wilson may not seek personal acknowledgement, his credentials are impressive. His book Constructivist Learning Environments: Case Studies in Instructional Design left a mark in the 1990s as instructional designers found ways to make instruction more meaningful and authentic. He has published three other books, a proceedings volume, and more than 120 other articles, chapters, and proceedings papers.
After leading CU Denver's educational technology program for more than 20 years, he now enjoys giving service to the university and teaching courses in instructional design, e-learning trends, action research, and professional learning and development. Of particular interest, however, is mentoring graduate students.
"Talk to any 60-year-old professor trained in their 20s and ask how the field has changed," he says. "They will have had some sort of seismic experience that required retooling, reconsidering, and seeing new avenues of thought. You are fortunate when you encounter a bright, young, ambitious student and then together embark on a journey. You become reeducated.
"A good professor will usually look for students who have an agenda with preconceived passions and hopes," he added. "I may interview someone, for example, who comes in with a background on how organizations change. That is not my field exactly, but it relates to my field. Using our different perspectives, we can find points where we can help each other. It is a sense of adventure. Most professors value collaborations, but because of the way our work is organized, many of our faculty interactions are administrative, and we don't join forces as much as we would like. Usually my collaborations are more intense with students."
McDonald felt such a connection with Wilson. "He was on my BYU dissertation committee and advised me occasionally through graduate school," McDonald said. "As a professor from a different university, he had no employment obligation to me, but he was exceptionally generous with his time. We reviewed my work, and he offered great feedback. He was consistently available for phone consultations. I found him generous, kind, and sharp as a whip. He has a wide reputation as a freethinker. I think it is based on his research and a desire to help people become their best."
BYU doctoral student Stephan Taeger agrees and has more than one reason to appreciate Wilson. "I published a small article and he read it," said Taeger. "Out of the blue he emailed me and said he liked it and indicated we had some similar research interests. He asked if we could talk sometime—and we did. I marveled that I was speaking with an established scholar who was taking time for me. I found him personable, kind, and a great listener."
Additionally, Taeger is using one of Wilson's models as part of his dissertation. "What appeals to me is how Dr. Wilson is trying to take education from safe or standard designs to something transformative. He created a framework that provides learning experiences for students that move beyond getting knowledge in an efficient manner. His work provided an invaluable direction for my dissertation," Taeger said.
Wilson's professional path began at BYU, where he earned a bachelor's degree in psychology in 1976 and a doctorate in instructional science and technology in 1982. "I stumbled into the field through part-time work as an undergraduate psych major," he explained. "I was thinking in terms of clinical psychology, but the work on instructional projects steered me toward healthy people. I saw real possibilities in helping them benefit from good instruction within a strong curriculum."
While his educational roots were planted firmly at BYU, he has adapted successfully to many changes in the field. Trained initially when behaviorism ruled and cognition was new to American education, he has embraced new views that have shaped his field.
"My thinking evolved from cognitive psychology in the 1970s to workplace performance in the 1980s," he said. "I helped in the move toward constructivism and postmodern thinking in the 1990s to more pragmatic, eclectic thought with a focus on practice and experience in the 2000s. Today I am part of a continuing conversation on agency, identity, and theory-to-practice connections."
Wilson's current scholarship gives more attention and respect to everyday practices, lived experience, political realities, and enduring relationships. And he recognizes that as a scholar positioned at times on the margins, he must walk a careful line. "I think every one of us needs to be thoughtful about our contribution to organizations—along with the students and clients we serve," he said. "CU Denver has been a wonderful experience with great colleagues, but we are not perfect. As a senior professor, my younger colleagues appreciate my occasionally speaking out. It is my modest way of riding the herd!"
See more about Wilson's Alumni Achievement Award lecture at education.byu.edu/newslhonored-alum-speech-2017.
Written by Charlene Renberg Winters