Read Time: 3 minutes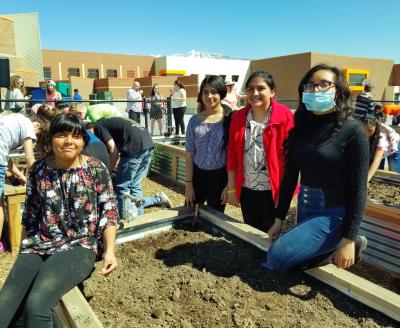 Growing up in East Los Angeles after emigrating from El Salvador, Jose Enriquez learned how to make the most of what he had and to do what no one around him had done before. "You have to be creative; you have to take different angles," he said.
Enriquez came to BYU as a full-ride wrestling athlete. He earned his bachelor's degree in Spanish teaching and began pursuing a master's in educational leadership. "Having practice in the day and research in the evening together was powerful because you got to see educational leadership in action," said Enriquez.
After working as an administrator and director of student educational equity in two Utah districts, Enriquez moved to the Utah State Office of Education, where he oversaw Title III, which supports English learners, immigrants, and refugee students. Although Enriquez enjoyed the public school system, he wanted to maximize his potential and impact by helping the younger generation of students do the same: 
"They bring a lot of assets, but there is nothing in the public school system that allows them to showcase those assets."
In 2001, Enriquez launched Latinos in Action (LIA), a nonprofit organization designed to develop Latino students' talents and, more important, to use those talents to help others. One of the biggest benefits of LIA is its mentorship program. LIA high schoolers in 13 states visit elementary schools twice a week to tutor and positively influence younger students.
"We could teach students about Latino heroes, but instead we can create our own heroes from within," said Enriquez. Students learn how to plan service projects, run social activities, create assemblies and parent-teacher conferences, conduct meetings, and organize meeting agendas.
Enriquez credits the Educational Leadership and Foundations Department for his passion for education. "It was a door to the world of education and to really understanding what leadership in education looked like," he said. This allowed Enriquez to teach leadership skills to others. And the importance of research was also key: "Anyone can be a part of the conversation in academia. You just have to understand it, do the research, and add to it."
However, his greatest takeaways were relationships—both the ones he made and the ones he has helped others create through LIA, "What is most important are the people in front of you."