Scroll through an alphabetical list of children and young adult books, recommended by our alumni.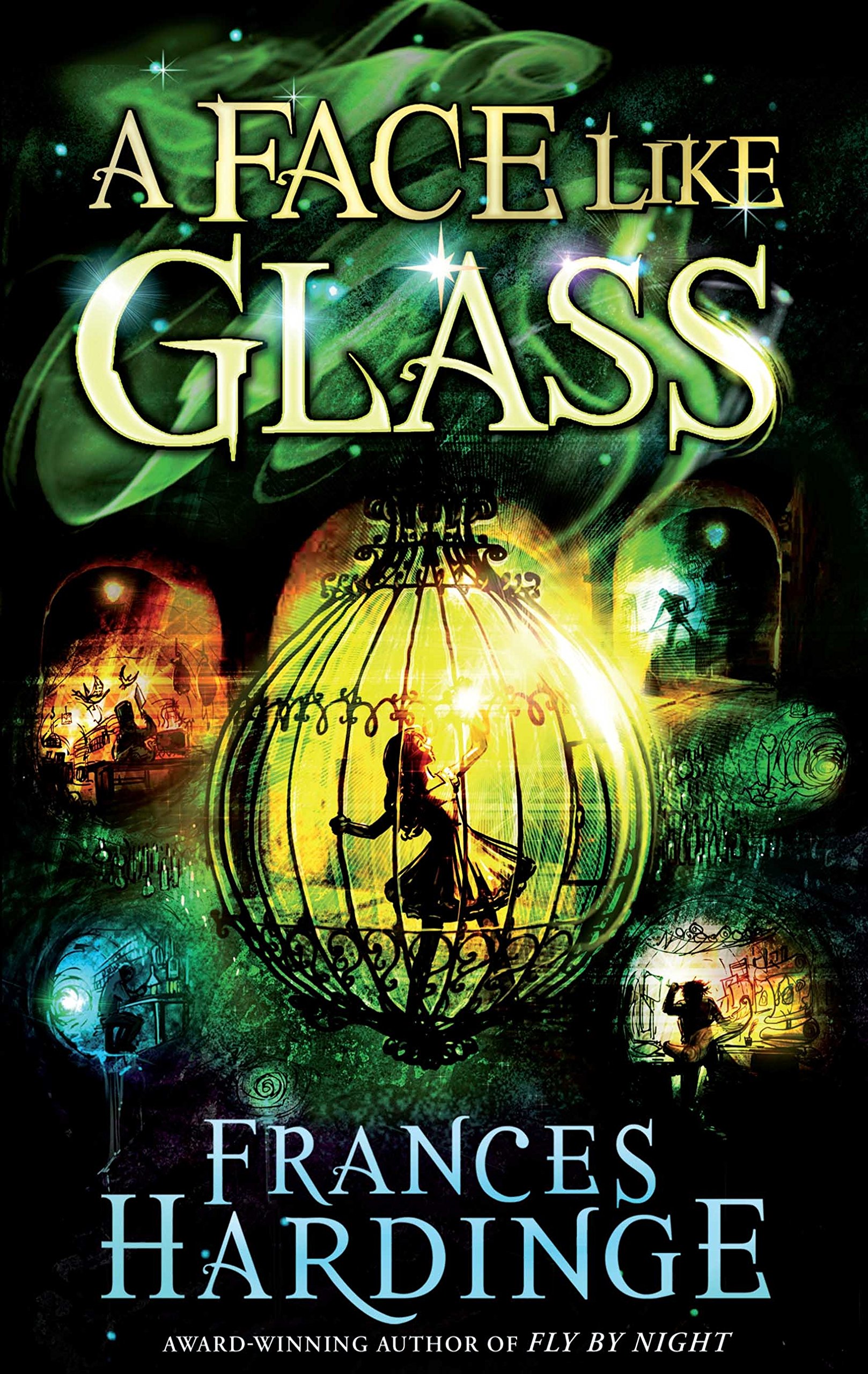 A Face Like Glass, by Frances Hardinge
In the underground city of Caverna, the world's most skilled craftsmen toil in the darkness to create delicacies beyond compare—wines that remove memories, cheeses that make you hallucinate, and perfumes that convince you to trust the wearer, even as they slit your throat. On the surface, the people of Caverna seem ordinary, except for one thing: their faces are as blank as untouched snow. Expressions must be learned, and only the famous Facesmiths can teach a person to express (or fake) joy, despair, or fear—at a steep price. Into this dark and distrustful world comes Neverfell, a girl with no memory of her past and a face so terrifying to those around her that she must wear a mask at all times. Neverfell's expressions are as varied and dynamic as those of the most skilled Facesmiths, except hers are entirely genuine. And that makes her very dangerous indeed . . .
Recommended by Gene Nelson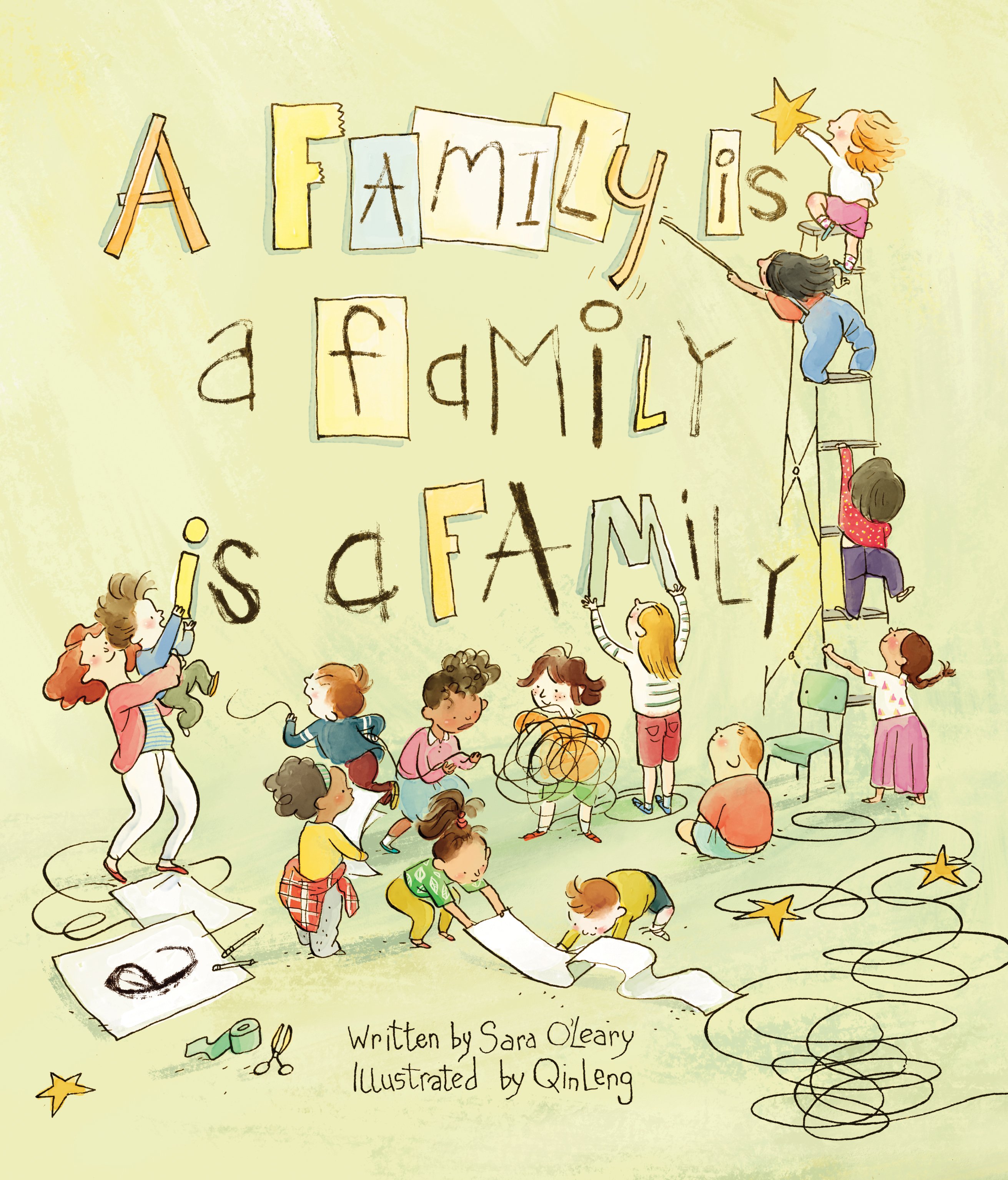 A Family is a Family is a Family, by Sara O'Leary
A new girl at school is afraid classmates will find her strange for living in a foster home. Little does she know her peers have families that are every bit as unusual and wonderful as hers. The clincher for this book is when the foster mother is asked which ones are her "real" children. "Oh, I don't have any imaginary children," Mom says. "All my children are real."
Recommended by Tina Peterson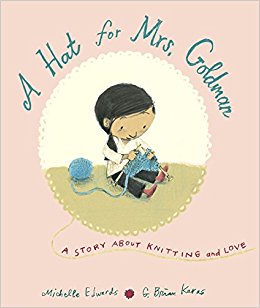 A Hat for Mrs. Goldman, by Elizabeth Edwards
Sophia's kind neighbor, Mrs. Goldman, takes care of everyone in the neighborhood by knitting hats and sweaters. But now winter has come and Mrs. Goldman is still so busy knitting for everyone else that she doesn't have a warm hat for herself. Sophia decides to brave her shaky knitting skills to solve the problem, but no matter how hard she tries, her hat does not come out right . . . until she comes up with a brilliant plan that will be perfect for Mrs. Goldman.
Recommended by Nathan Spofford, Tina Peterson, April Moody, and Gene Nelson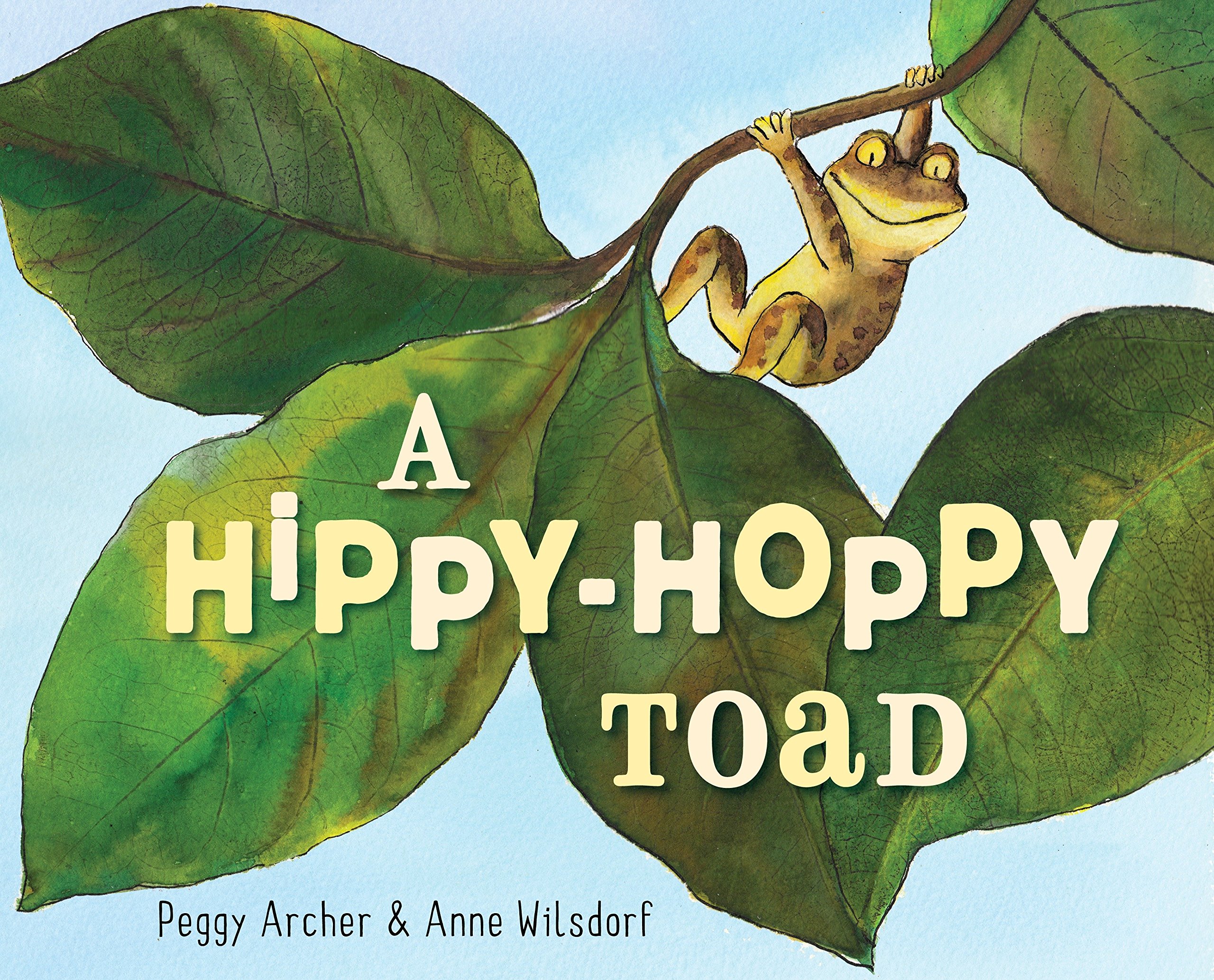 A Hippy Hoppy Toad, by Peggy Archer
It's hard to be a tiny toad minding your own business on a twig. First a bird pecks at him. . . . Then a bee buzzes. . . . Then a dog barks . . . and so on. And each time the toad is surprised by a buzz or a woof (or the toe of a sneaker!), he hops to a new location farther down the road. With fun sounds, clever rhymes, and an irresistible rhythm, this is the perfect story for sharing one-on-one or in a group. Delightful illustrations.
Recommended by Kathleen Pope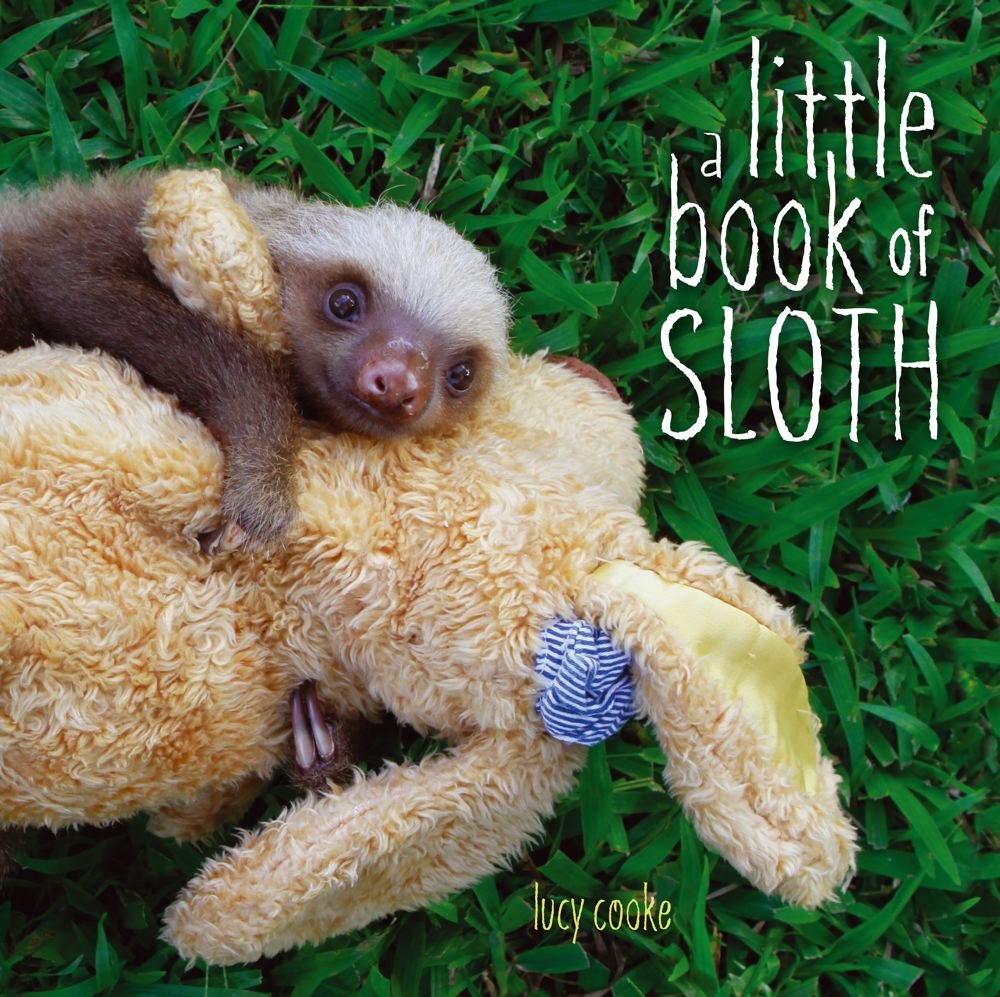 A Little Book of Sloth, by Lucy Cooke
Hang around just like a sloth and get to know the delightful residents of the Avarios Sloth Sanctuary in Costa Rica, the world's largest sloth orphanage. You'll fall in love with bad-boy Mateo, ooh and ahh over baby Biscuit, and want to wrap your arms around champion cuddle buddy Ubu!
From British filmmaker and sloth expert Lucy Cooke comes a hilarious, heart-melting photographic picture book starring the laziest—and one of the cutest—animals on the planet.
Recommended by Rachel Wadham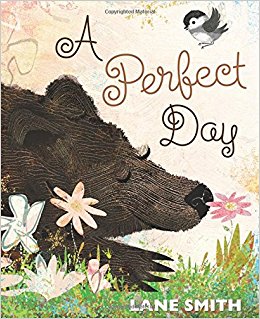 A Perfect Day, by Lane Smith
Today is a perfect day for Cat, Dog, Chickadee, and Squirrel. Cat is lounging among the daffodils. Dog is sitting in the wading pool, deep in the cool water. Chickadee is eating fresh seed from the birdfeeder. Squirrel is munching on his very own corncob. Today is a perfect day in Bert's backyard. Until Bear comes along, that is. Bear crushes the daffodils, drinks the pool water, and happily gobbles up the birdseed and corncob. Today was a perfect day for Cat, Dog, Chickadee, and Squirrel. Now, it's just a perfect day for Bear. Lane Smith uses perfect pacing and vibrant illustrations to emphasize the power of perspective in this hilarious picture book about the goings-on in Bert's backyard.                         
Recommended by Gene Nelson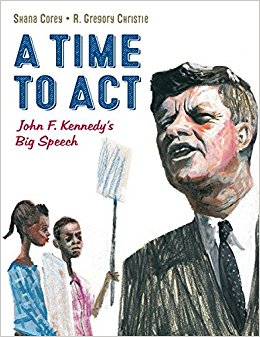 A Time to Act: John F. Kennedy's Big Speech, by Shana Corey and R. Gregory Christie
This is the story of JFK—from his childhood to the events that led to his game-changing speech and the Civil Rights Act of 1964. Corey and Christie offer a deeply human look at our country's thirty-fifth president, underscoring how each one of us, no matter who we are, have the power to make a difference. With quotes from JFK's speeches, detailed back matter, and a thought-provoking author's note, this biography—published in time for JFK's 100th birthday—offers a sensitive look at a tumultuous time in history and compelling questions about effecting positive change today.
Recommended by Gene Nelson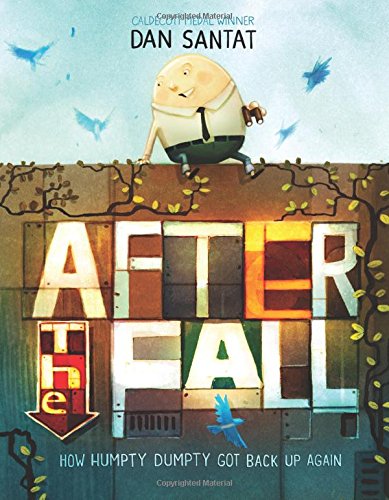 After the Fall, by Dan Santat
Santat's touching story shows us how Humpty Dumpty got back up again and learned to face his fears. The illustrations are magnificent, the story inspiring. The perfect book for teaching kids to be resilient and persistent and never give up.
Recommended by Cassy Lewis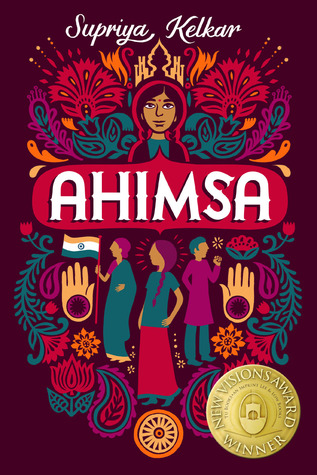 Ahisma, by Supriya Kelkar
Ten-year-old Anjali's comfortable life changes dramatically when her parents decide to honor Mahatma Gandhi's request that every Indian family give one member to the fight for freedom from British rule. Anjali's mother takes the active role. She aspires to help the Dalit community, referred to with the pejorative "untouchables" by most in the town. Anjali believes that the Dalit children in their town should be able to go to school, and Ma is determined to make that happen. The road ahead is not smooth, as violence breaks out between Hindus and Muslims, and Ma and other freedom fighters are jailed unjustly for their efforts, though they follow the principles of "ahimsa," or nonviolent resistance. Anjali continues her mother's crusade to integrate their school, knowing that before she can change others' beliefs, she must first change her own. Inspired by the author's great-grandmother, this middle grade debut is powered by strong, fully developed characters who make mistakes and learn over the course of the story.
Recommended by Kathleen Pope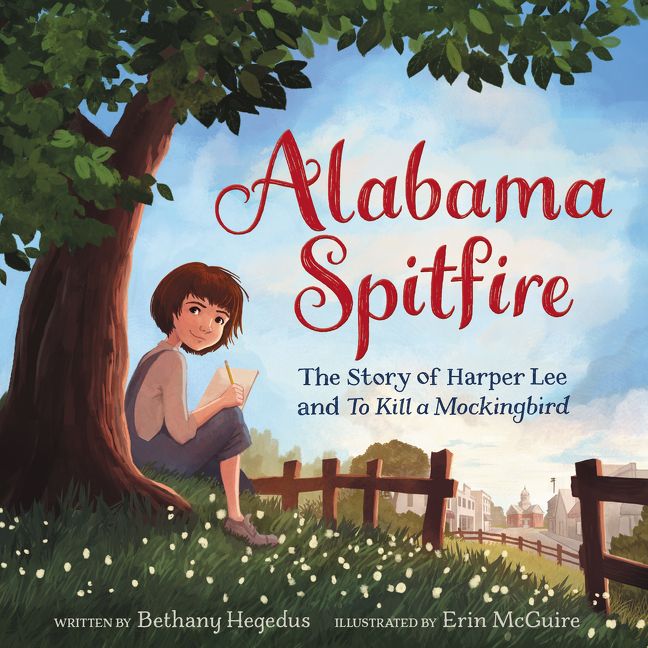 Alabama Spitfire: The Story of Harper Lee and To Kill a Mockingbird, by Bethany Hegedus
The inspiring true story of Harper Lee, the girl who grew up to write To Kill a Mockingbird. Nelle Harper Lee grew up in the rocky red soil of Monroeville, Alabama. From the get-go she was a spitfire.
Recommended by Teri Dean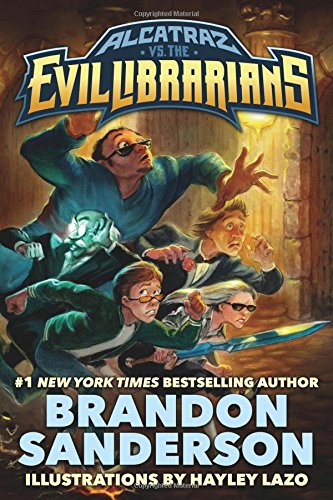 Alcatraz Versus the Evil Librarians, by Brandon Sanderson
On his thirteenth birthday, Alcatraz Smedry—a foster child—gets a bag of sand in the mail which purports to be his "inheritance," sent from his father and mother. The Librarians, of course, immediately steal the bag of sand from him.
This sparks a chain of events that lead Alcatraz to realize that his family is part of a group of freedom fighters who resist the Evil Librarians—a secret cult that actually rules the world. Alcatraz's grandfather shows up and tows him off to infiltrate the downtown library to steal back the mystical bag of sand. The ensuing story involves talking dinosaurs, sentient romance novels, and a dungeon-like labyrinth hiding beneath the innocent-looking downtown library.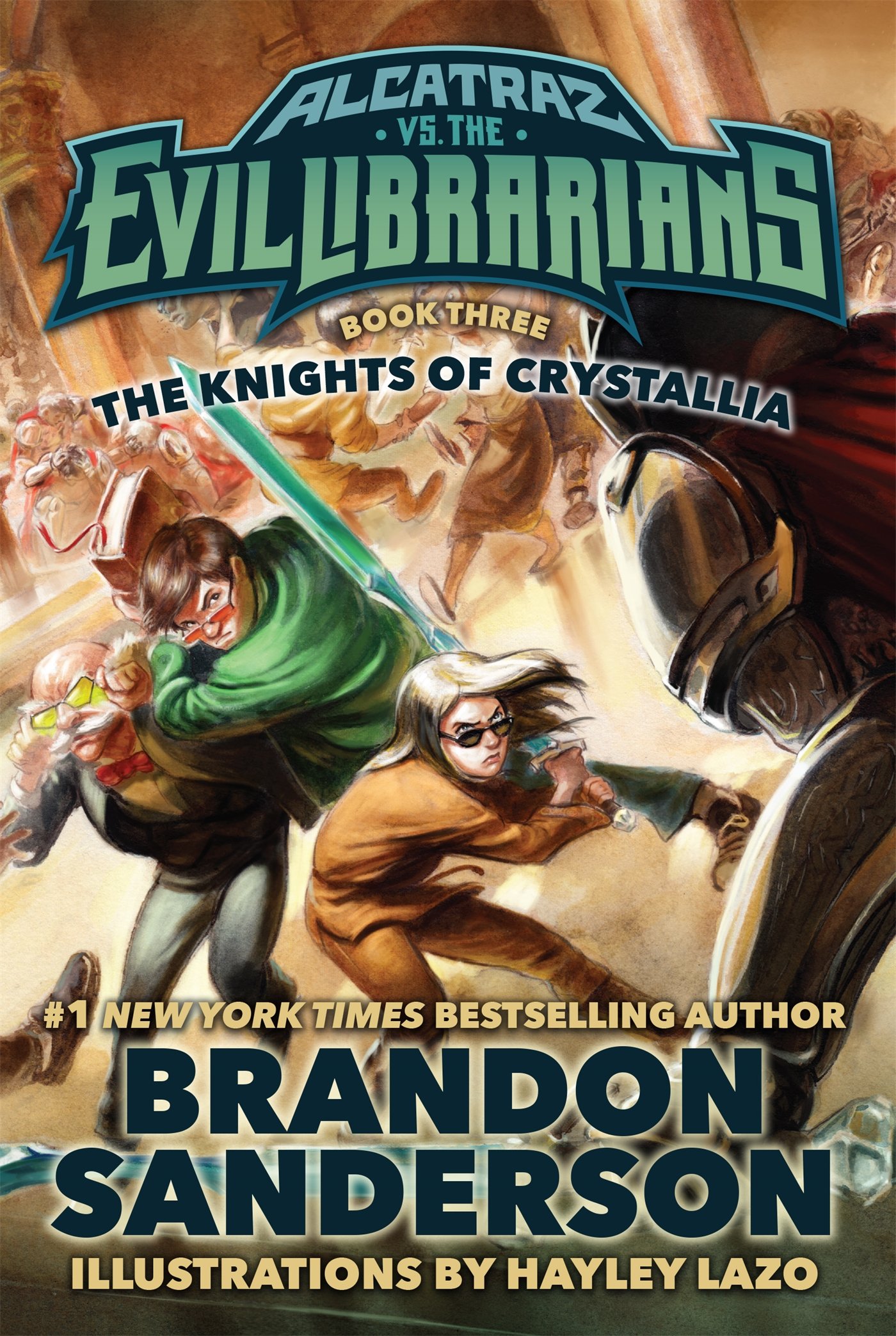 Alcatraz Versus the Knights of Crystallia, by Brandon Sanderson
When Alcatraz and Grandpa Smedry make a pilgrimage to the Free Kingdom city of Nalhalla, the Smedry home base, Alcatraz is shocked to see that he is, in fact, a legend. When he was a baby, he was stolen by the Evil Librarians, and his mother—a Librarian herself—was behind the whole scheme. Now, with Bastille, who has been stripped of her armor, and Grandpa Smedry, who is, as always, late to everything (that's his Talent), Alcatraz tries to save a city under siege. From who? Why, the Librarians of course!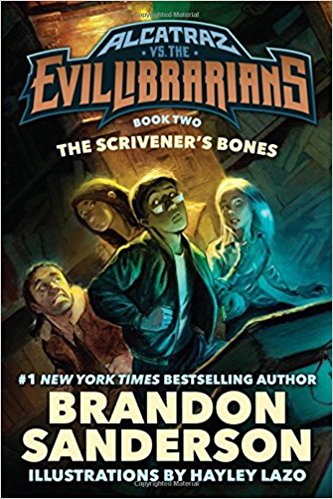 Alcatraz Versus the Scrivener's Bones, by Brandon Sanderson
The second book in the adventures of Alcatraz Smedry, Alcatraz Versus the Scrivener's Bones, follows Alcatraz's search for his father within the dusty shelves of the lost Library of Alexandria, which isn't nearly as lost as the Librarian Conspiracy wants you to believe.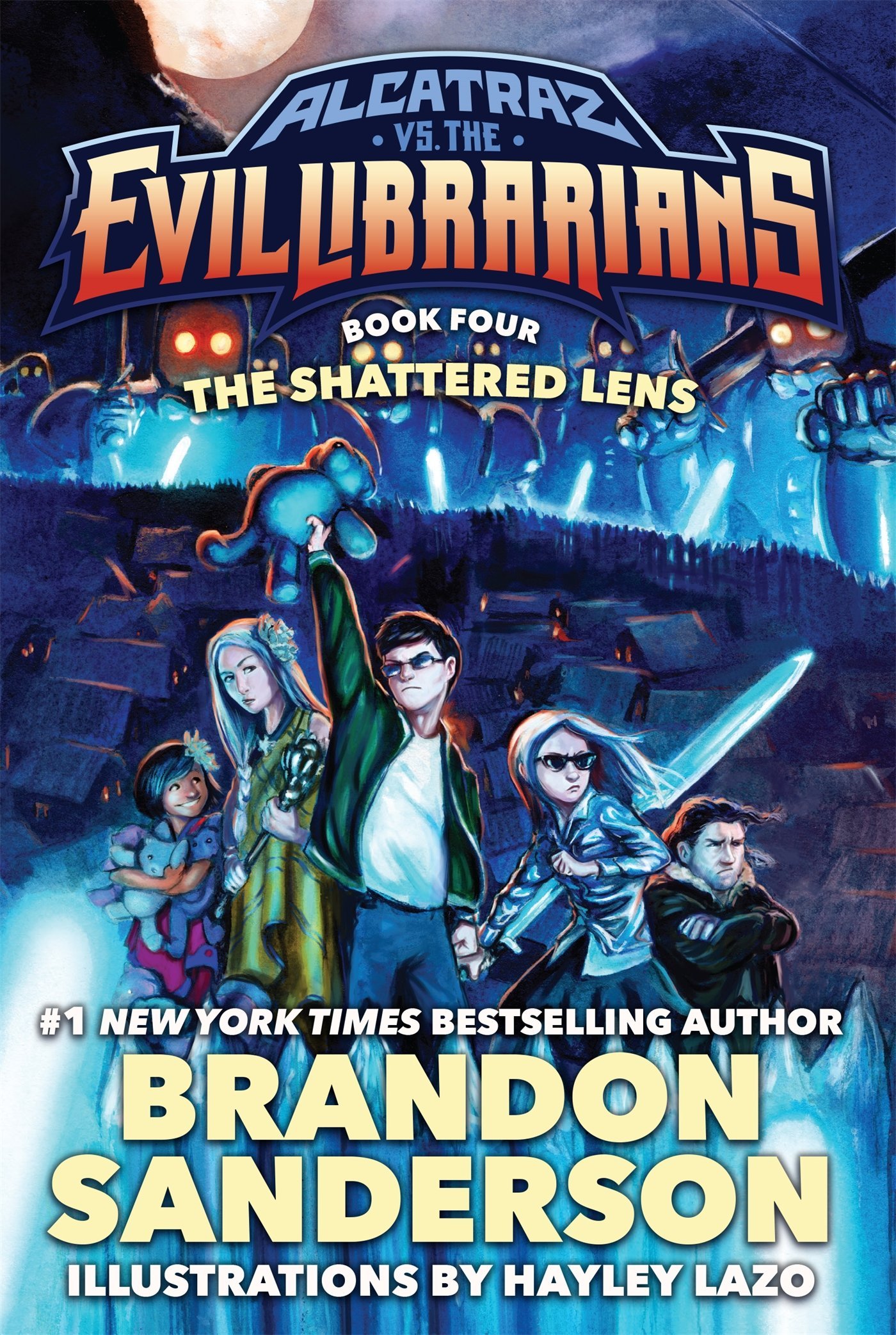 Alcatraz Versus the Shattered Lens, by Brandon Sanderson
Mokia is under siege by Librarian forces. Who will step up to defend the capital? The rest of the Free Kingdomers think it's hopeless and won't go, but Alcatraz is too stupid not to.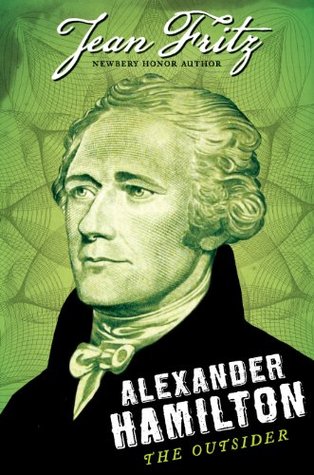 Alexander Hamilton: The Outsider, by Jean Fritz
This book is about the life of Alexander Hamilton, who is the man on the $10 bill.  Read about his upbringing, contributions that he made in the establishment of our country, the different circumstances that he faced throughout his life, and his duel with Aaron Burr that lead to his death.
Recommended by Tim Pead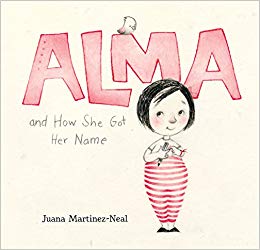 Alma and How She Got Her Name, by Juana Martinez-Neal
Martinez-Neal uses charming illustrations to highlight this story of how Alma was named after many of her ancestors. The narrative provides a great starting point for discussing family traditions and the power of one's name. This tender story and lovely illustrations are a celebration of identity, family, and belonging.
Recommended by Cassy Lewis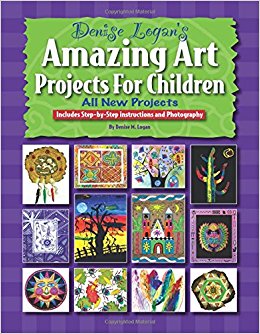 Amazing Art Projects for Children, by Denise Logan
Unable to find many actual projects in any textbooks for elementary grade art teachers, McKay School alumna Denise (Barrette) Logan decided to fill the gap herself. She wrote and published Dynamic Art Projects for Children (2005) and self-published a second book, Amazing Art Projects for Children (2012).
Amazing Art Projects for Children is a compilation of educational art projects. Her goal in writing and designing these books was to provide regular classroom teachers, parents, and art teachers engaging and easily understood lessons that could bring out the best in children. Extensive step-by-step photography, student examples, patterns, and templates, along with a lay-flat spiral binding, have proven to be what teachers were looking for—both books are doing as well as they were the day they came out.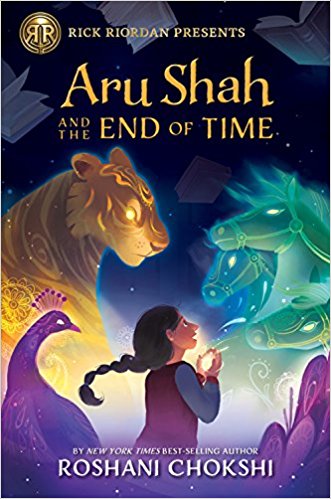 Aru Shah and the End of Time, by Roshani Chokshi
Seventh grader Aru should never have lit the ancient lamp. When she put the lighter to the wick, the world froze and she released the awful Sleeper. Aru is suddenly launched into the world of the gods and surrounded by mythical characters come to life.
Recommended by Teri Dean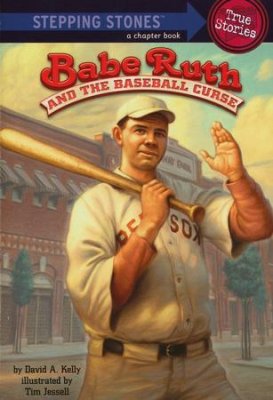 Babe Ruth and the Baseball Curse, by David A. Kelly
He pitched like a dream and hit home runs like crazy, but Babe Ruth was also trouble. He was sent to a school for bad kids. Later, when he was traded to the New York Yankees, his former team, the Boston Red Sox, seemed cursed. The Red Sox could not win a World Series Championship. On the other hand, the Yankees became a legendary baseball team, winning 27 World Series. Read to find out more about this epic baseball rivalry and one of the greatest baseball players of all time, Babe Ruth, the Great Bambino.
I give this book 5 out of 5 stars.
Recommended by Andrew E. from Andrew Lem Lovell's fourth grade class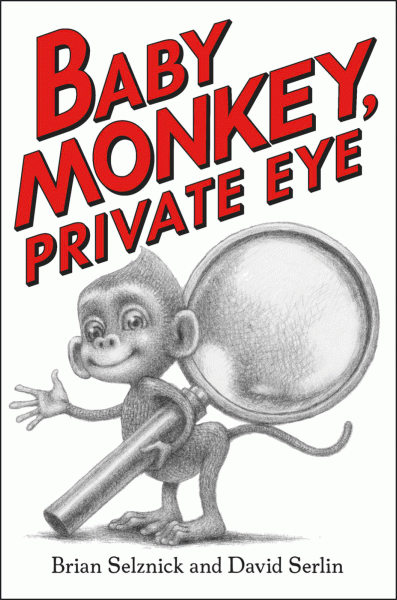 Baby Monkey, Private Eye, by Brian Selznick
Baby Monkey's adventures come to life in an exciting blend of picture book, beginning reader, and graphic novel. With pithy text and over 120 black and white drawings accented with red, it is ideal for sharing aloud and for emerging readers. 
Recommended by Gene Nelson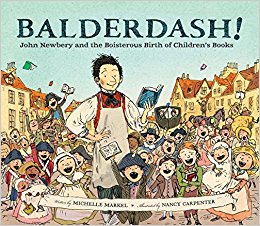 Balderdash!: John Newbery and the Boisterous Birth of Children's Books, by Nancy Carpenter
Life in 1726 was anything but easy, but beyond the hardships people had stories. But books were for adults, leaving children to read ". . . preachy poems and fables." Poor things. But then John Newbery came to London, and wondered, "Why shouldn't children have delightful books of their own?" John published books for children, and they ". . . gobbled them up like plum cakes!" Sepia tone illustrations and a variety of typestyles tell the story of "John Newbery, the father of children's literature."
Recommended by Nathan Spofford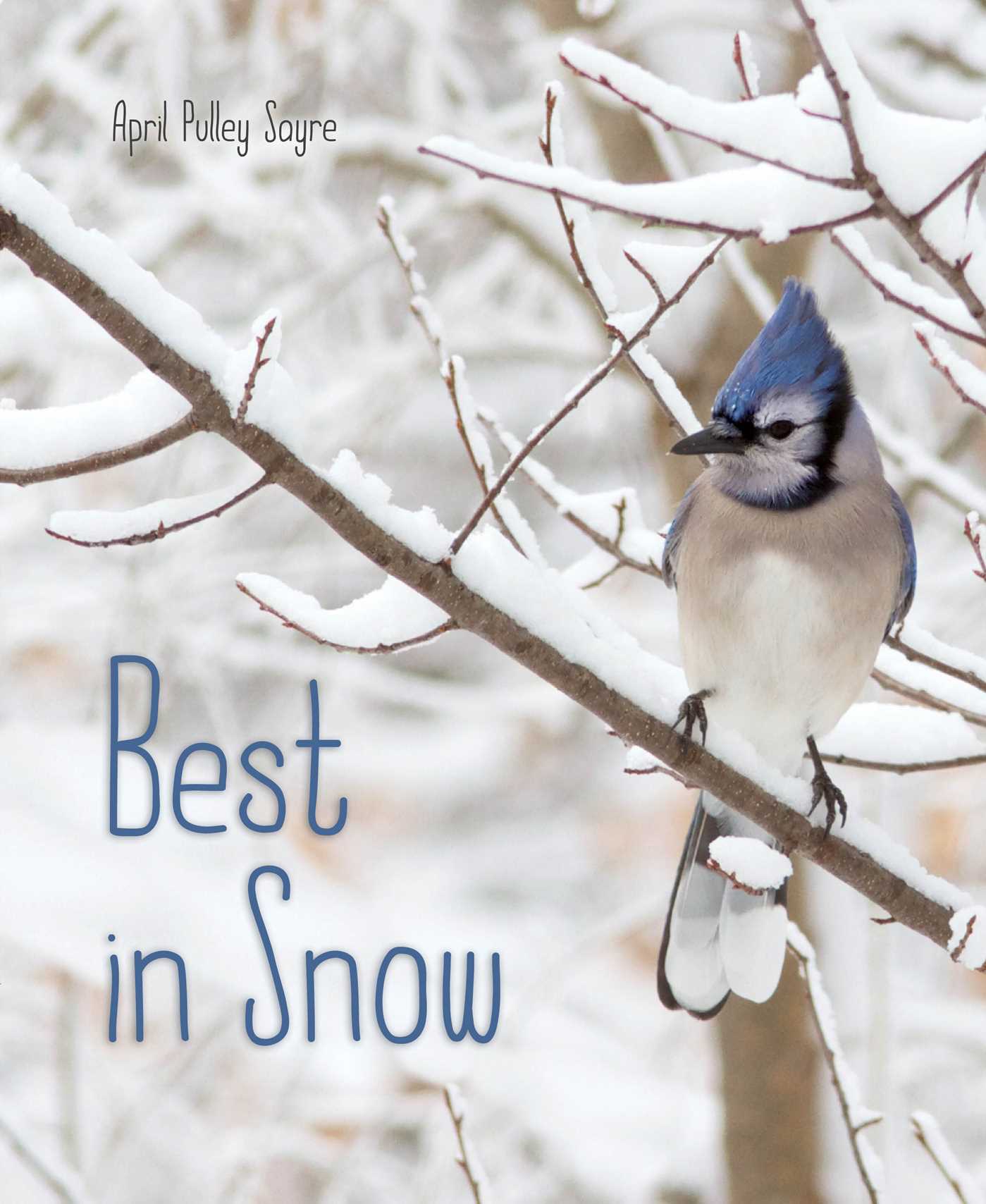 Best in Snow, by April Pulley Sayre
Sharp, crisp text set on sumptuous photographs of a forest cloaked in winter snow. On a duck, snow "dusts wings." On the ground, snow "crystals feather." The sun shines briefly, only to be obscured by clouds, "And another snowflake lands . . . on a squirrel's nose." A delightful, poetic read-aloud for a dreaded "in-day" at school.
Recommended by Nathan Spofford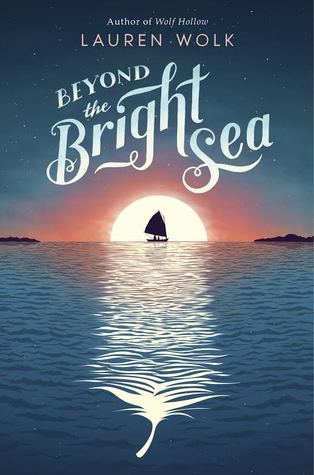 Beyond the Bright Sea, by Lauren Wolk
Strapped inside a small boat, a newborn baby girl washed up on the shore of one of the Elizabeth Islands off the coast of Massachusetts in 1925. She is taken in by a man she later calls Osh, who promptly named her Crow. He and Miss Maggie from the nearby Island Chuttyhunk care for her and love her deeply.
Most of the people living in Chuttyhunk are kind, yet keep their distance because they fear that Crow was cast adrift from Penikese Island, which used to be a Leper colony.
Though Crow loves Osh and Maggie dearly, she yearns to find out where she came from. Her discoveries take her on an unexpected journey that ends up being more than she bargained for. Crow learns sweet lessons about love and what it means to be a family.
Recommended by April Moody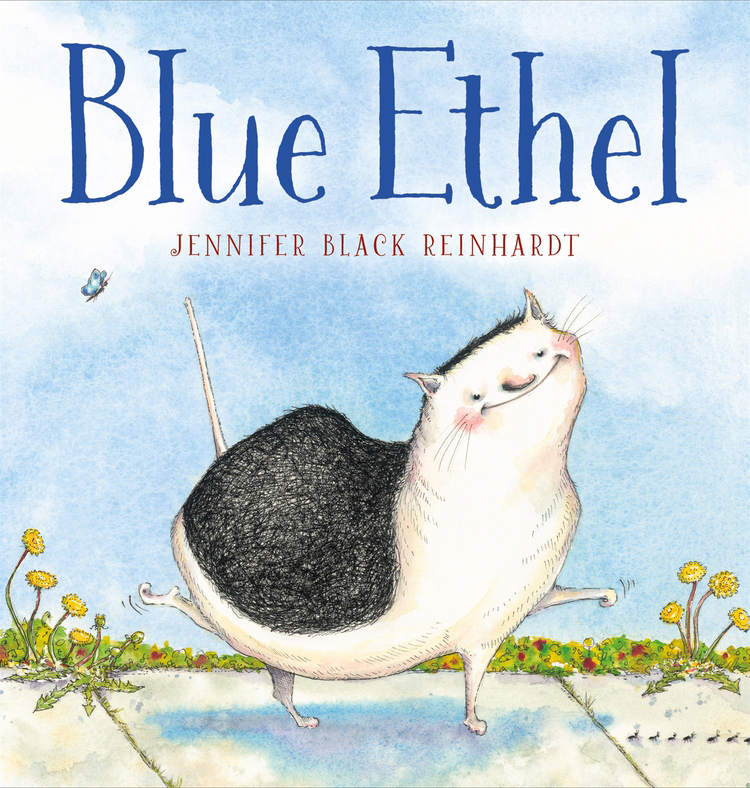 Blue Ethel, by Jennifer Black Reinhardt
Ethel is a silly, old, fat, black-and-white cat. A great puddle of inactivity. One day she rolls and rolls on the sidewalk. She is still old, fat, and black, but blue sidewalk chalk has rendered her no longer white. She moves through her blue period with all the grace and style of a garden slug, but with firm resolve moves from black and white to colorful. Delightfully droll illustrations enhance the comic story of the world that is Ethel.
Recommended by Nathan Spofford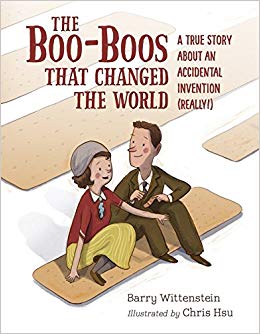 Boo–Boos that Changed the World, by Barry Wittenstein
1920s cotton buyer Earle Dickson worked for Johnson & Johnson and had a klutzy wife who often cut herself. The son of a doctor, Earle set out to create an easier way for her to bandage her injuries. Band-Aids were born, but Earle's bosses at the pharmaceutical giant weren't convinced, and it wasn't until the Boy Scouts of America tested Earle's prototype that this ubiquitous household staple was made available to the public. Soon Band-Aids were selling like hotcakes, and the rest is boo-boo history.
Recommended by Gene Nelson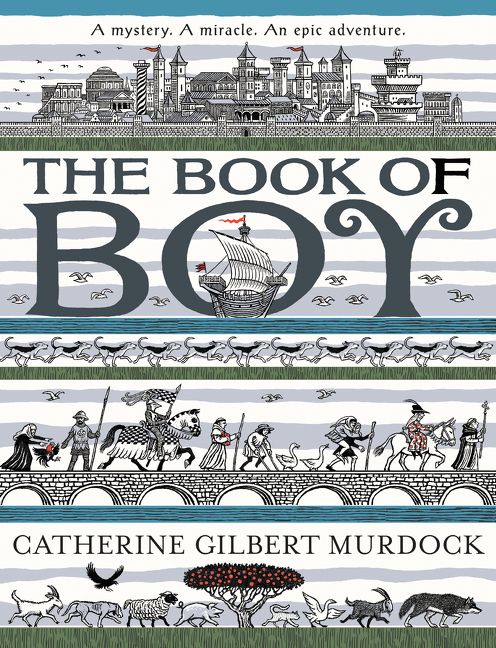 Book of Boy, by Catherine Gilbert Murdock
In 1350 a boy with a large hump on his back becomes the servant of a shadowy pilgrim on his way to Rome.
Recommended by Gene Nelson
Can I Be Your Dog?, by Troy Cummings
Arfy, a homeless mutt, lives in a box in an alley. Arfy writes to every person on Butternut Street about what a great pet he'd make. His letters to prospective owners share that he's house broken! He has his own squeaky bone! He can learn to live with cats! But, no one wants him. Won't anyone open their heart - and home - to a lonesome dog?
Recommended by Teri Dean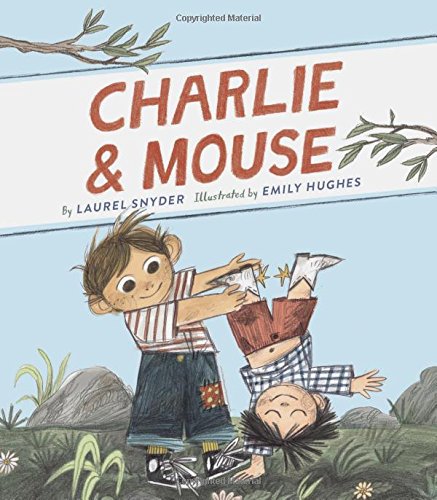 Charlie and Mouse, by Laurel Snyder
A delightful early reader about two brothers and their antics. The book is divided into 4 small chapters: "Lumps", "The Party", "Rocks", and "Bedtime Banana". The story has a timeless Frog and Toad / Maurice Sendak feel with a sequel coming out this fall.
Recommended by April Moody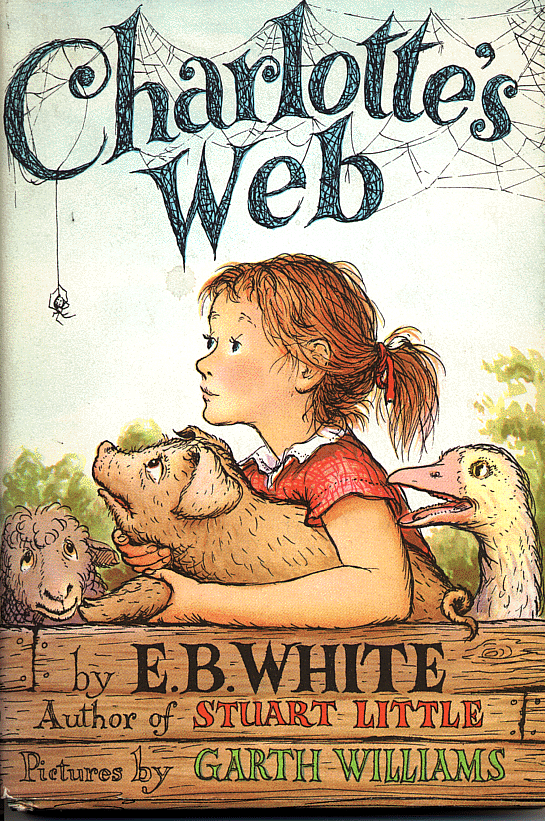 Charlotte's Web, by E.B. White
A pig named Wilbur was raised in a barn by a girl named Fern. Fern went to the barn every afternoon to take care of him. One day, Wilbur meets a spider named Charlotte and she makes a special web that changes Wilbur's life
I give this book 5 out of 5 stars. 
Recommended by Madison J. from Andrew Lem Lovell's fourth grade class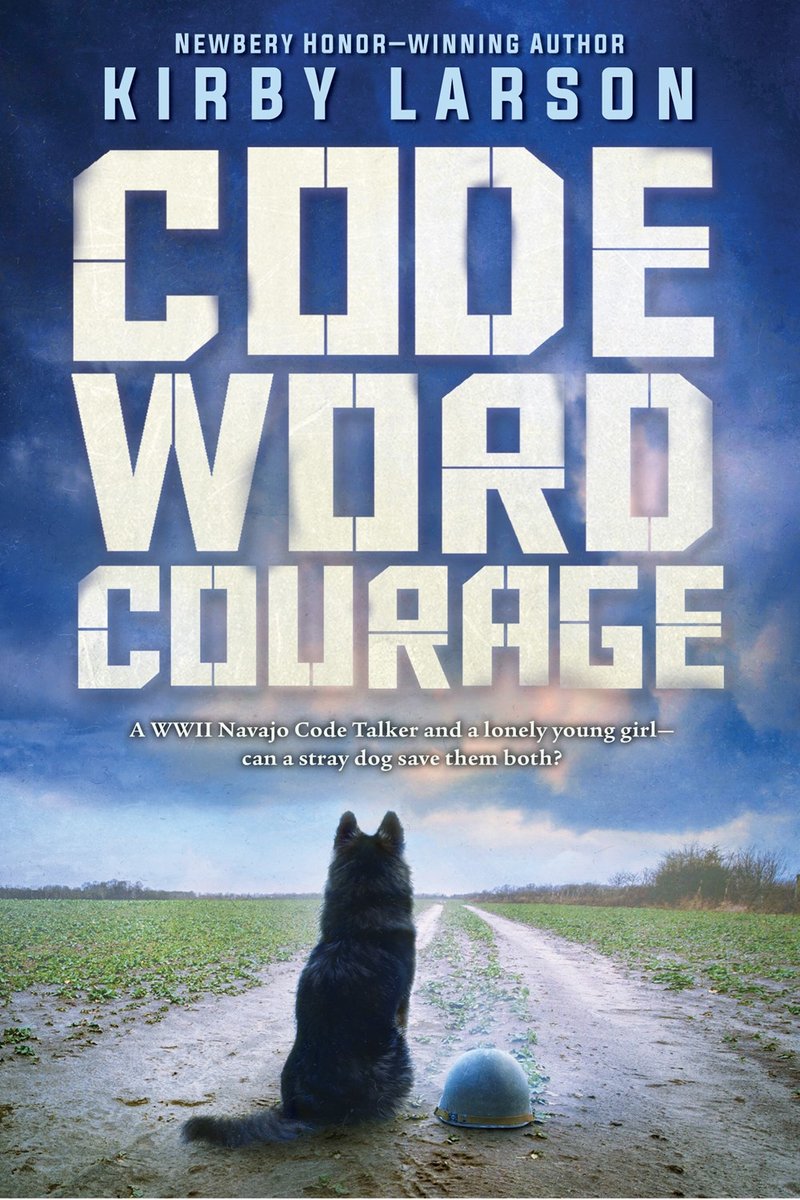 Code Word Courage, by Kirby Larson
In September 1944 11-year-old Billie lives with her great aunt, Doff, eagerly waiting for her older brother Leo to return from boot camp, and desperate to find the father that left when she was little; but Leo brings a friend with him, a Navajo named Denny (who becomes one of the code talkers) and the injured dog they have rescued and named Bear.  When the two young men go off to war, Bear becomes the thread that ties them all together and helps Billie to find a true friend.
Recommended by Kirby Larson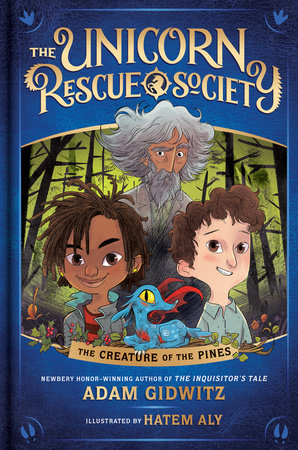 Creature of the Pines, by Adam Gidwitz
Are you ready to protect the creatures of myth and legend? Then you belong in The Unicorn Rescue Society. HURRY–THE CREATURES NEED YOU!  Elliot Eisner isn't exactly thrilled with the first day at his new school. His class is going on a field trip to a creepy forest called the Pine Barrens. The trip is being led by Professor Fauna, the weirdest teacher Elliot has ever met. And the only kid who will talk to Elliot, Uchenna Devereaux, isn't afraid of danger. She likes danger.
Recommended by Gene Nelson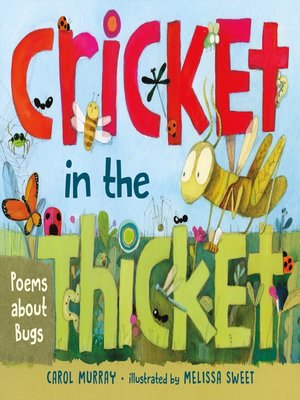 Cricket in the Thicket: Poems about Bugs, by Carol Murray
Clever poetry paired with Sweet's signature illustrations are served up with a factoid on the side. Mosquito bites are bad enough, "with itching and scratching from morning 'til night!" but thinking about the terrible gallinipper, a mosquito that can ". . . grow as big as a quarter" is just chilling!
Recommended by Nathan Spofford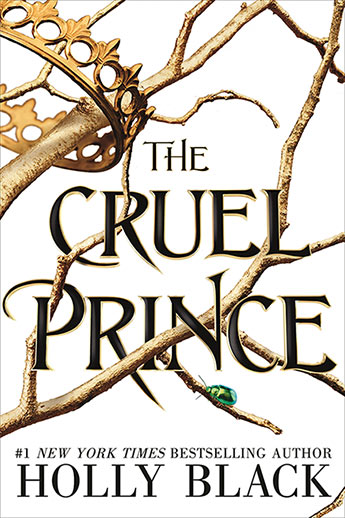 Cruel Prince, by Holly Black
Jude, seventeen and mortal, gets tangled in palace intrigues while trying to win a place in a treacherous High Court of Faerie.
Recommended by Gene Nelson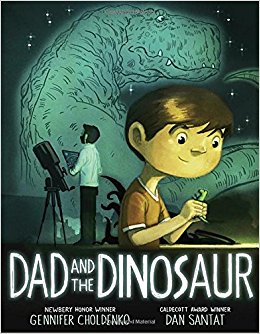 Dad and the Dinosaur, by Dan Santat
A heartwarming father-son story about bravery and facing fears. Nicholas was afraid of the dark outside his door, the bushes where the giant bugs live, and the underside of manhole covers. His dad was not afraid of anything.
Recommended by Gene Nelson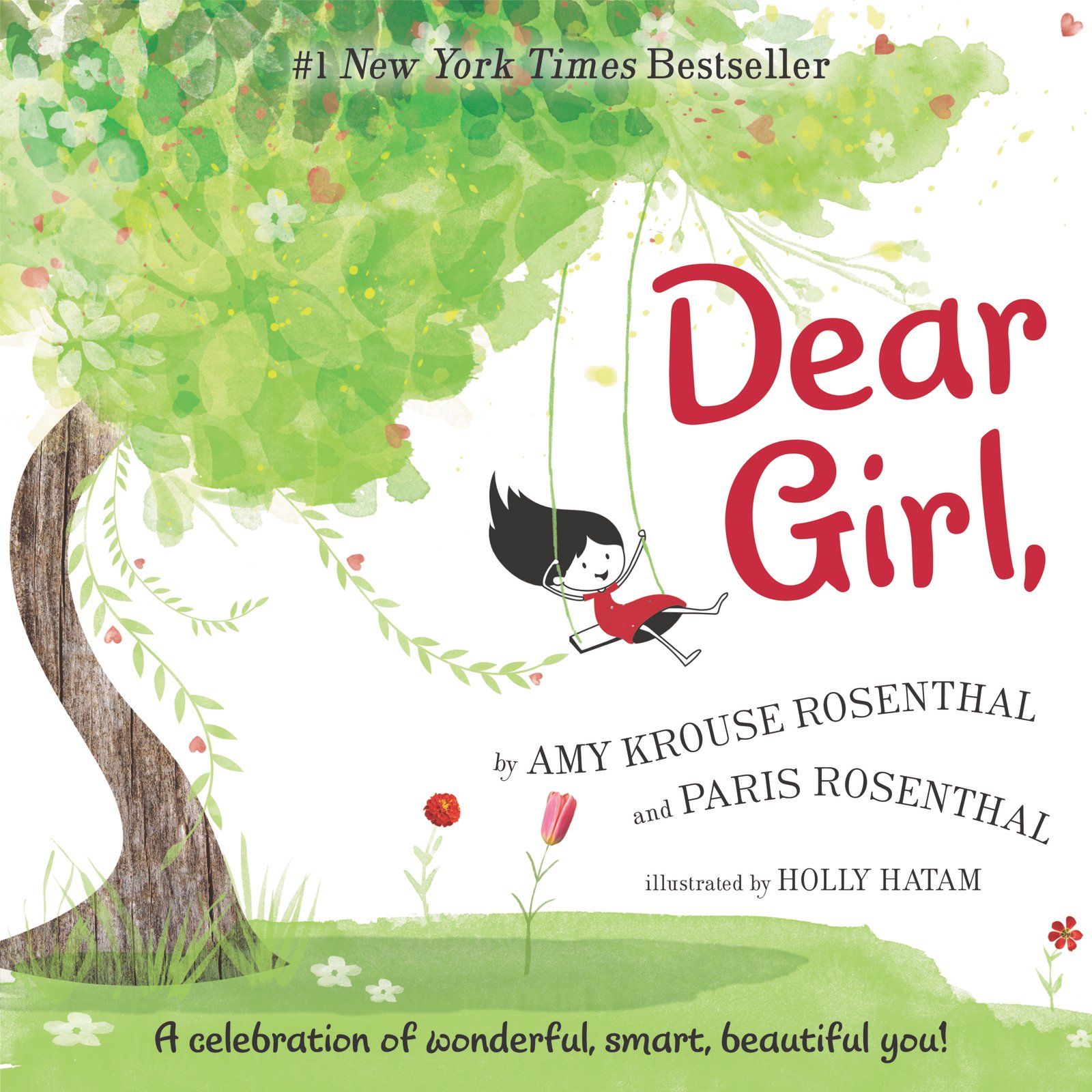 Dear Girl, by Amy Krouse Rosenthal
This mother-daughter team offers a love letter encouraging girls to accept and love themselves. They advise girls to be confident, to speak up, to be curious and adaptable to anything. Such a touching and lasting love letter for the duo to have written together before Amy's passing. "Dear Girl" is a gentle reminder that each of us is powerful, strong, and holds a valuable place in the world.
Recommended by Cassy Lewis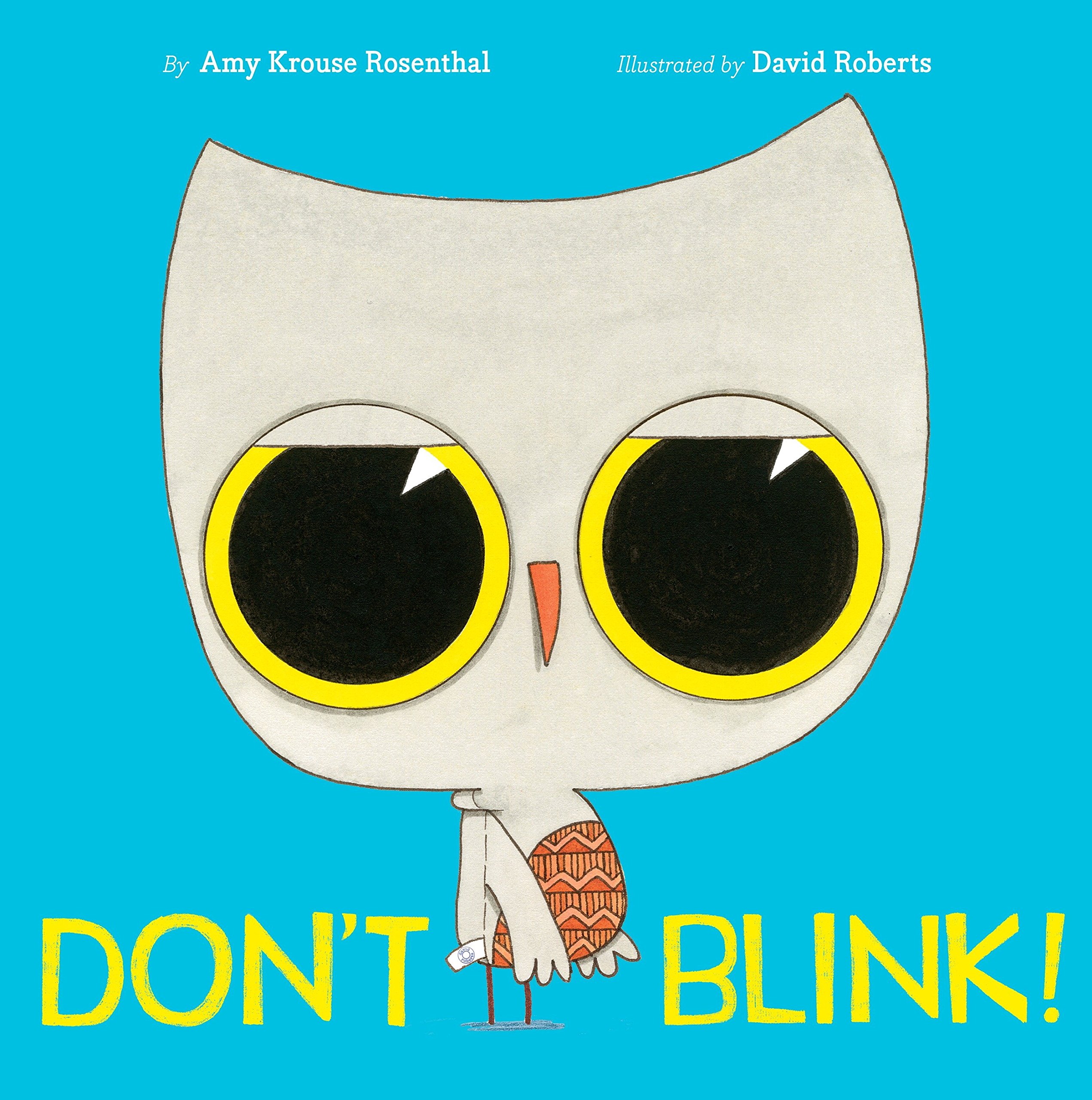 Don't Blink, by Amy Krouse Rosenthal
Here's how it works: if you can avoid getting to the end of this book, you can avoid bedtime, simple as that. (It's a pretty sweet deal, actually.) But each time you blink, you have to turn a page. Those are just  the rules. So whatever you do, DON'T BLINK! 
Recommended by Teri Dean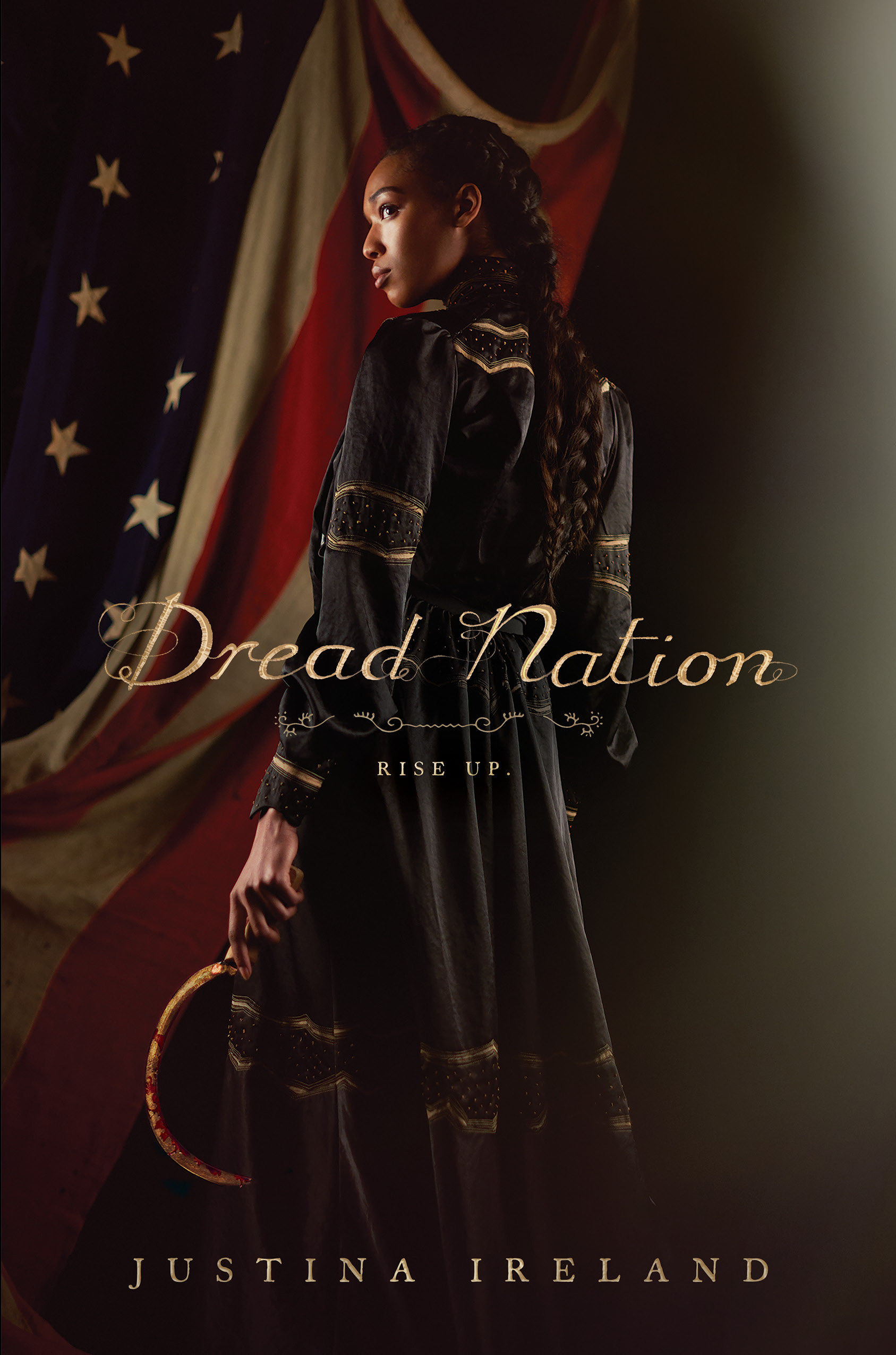 Dread Nation, by Justina Ireland
Jane McKeene was born two days before the dead began to walk the battlefields of Gettysburg, Pennsylvania - derailing the War Between the States and changing the nation forever. Provocative, terrifying, and darkly subversive, Dread Nation is a stunning vision of an America both foreign and familiar - a country on the brink, at the explosive crossroads where race, humanity, and survival meet.
Recommended by Teri Dean
Dude!, by Aaron Reynolds and Dan Santat
It's totally about this platypus and this beaver who are friends. They want to go surfing but dude, there's this shark who's in the ocean, too.  But don't worry. This shark approaches and you'll never guess what happens.
Recommended by Gene Nelson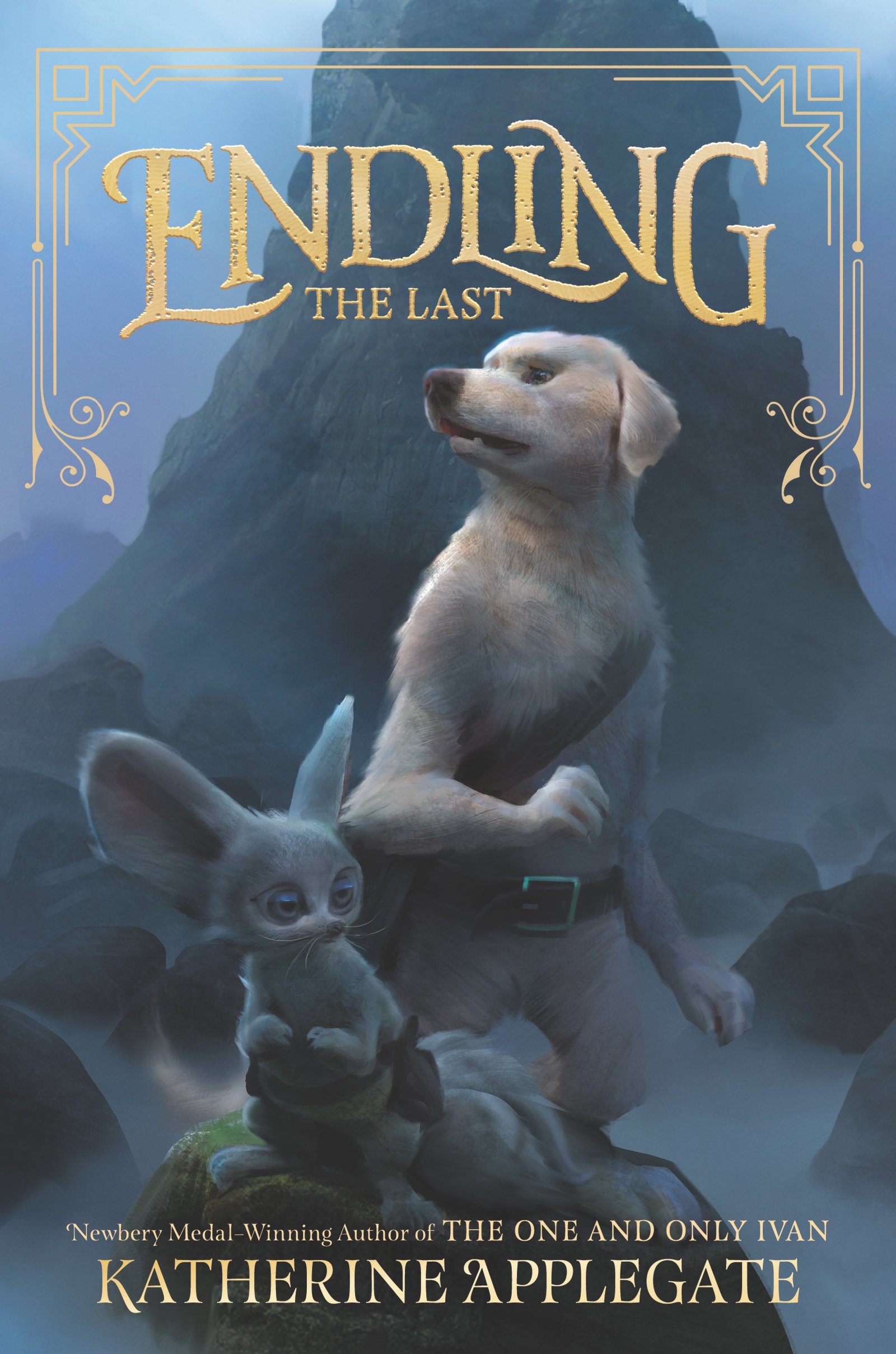 Endling the Last, by Katherine Applegate
Byx is the youngest member of her dairne pack. Believed to possess remarkable abilities, her mythical doglike species has been hunted to near extinction in the war-torn kingdom of Nedarra.  After her pack is hunted down and killed, Byx fears she may be the last of her species. The Endling. So Byx sets out to find safe haven, and to see if the legends of other hidden dairnes are true.
Recommended by Gene Nelson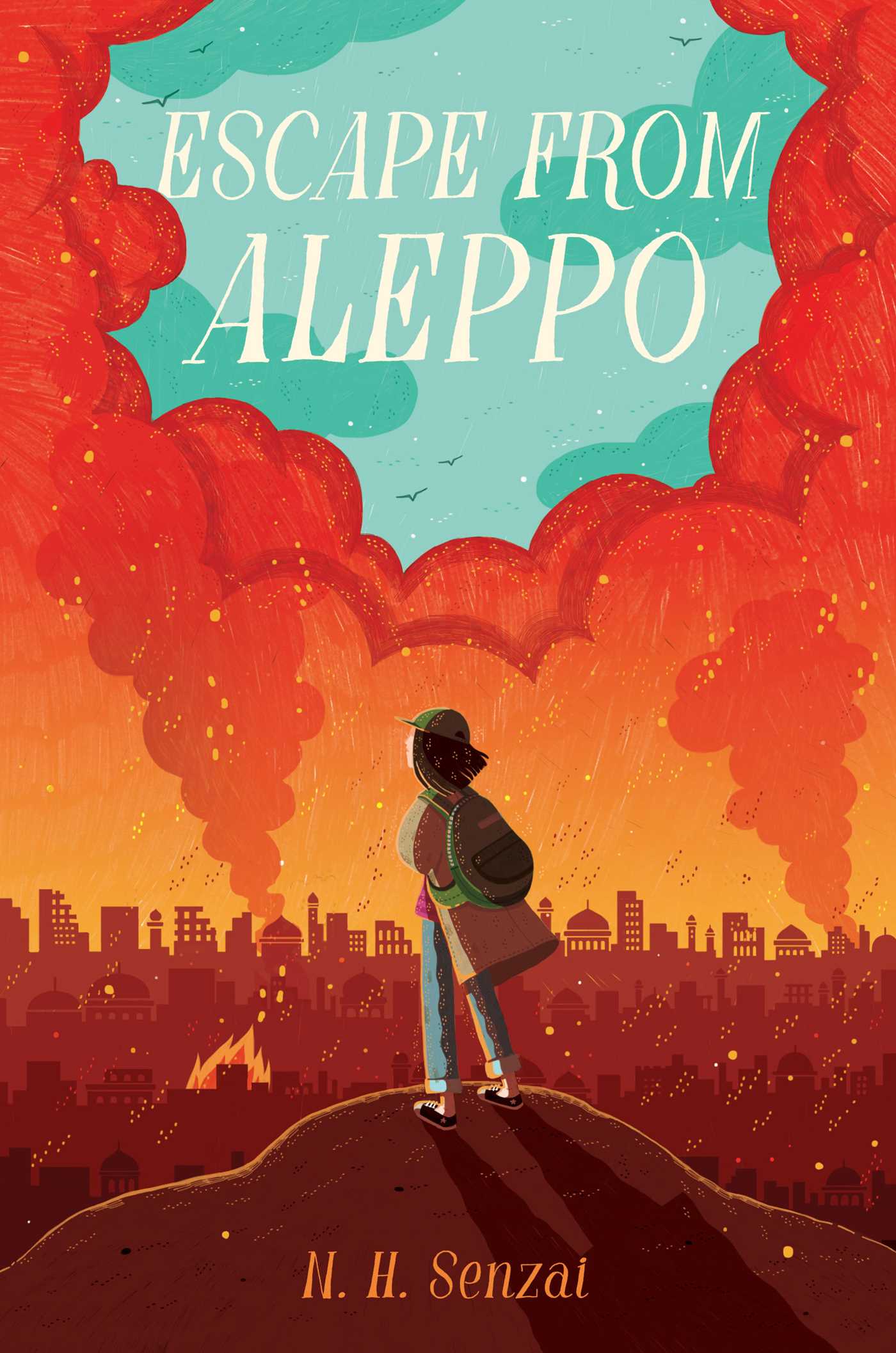 Escape from Aleppo, by N. H. Senzai
It is December 17, 2010: Nadia's twelfth birthday and the beginning of the Arab Spring. Soon anti-government protests erupt across the Middle East and, one by one, countries are thrown into turmoil. As civil war flares in Syria and bombs fall across Nadia's home city of Aleppo, her family decides to flee to safety. Nadia is separated from her family and must find her own way out of Aleppo to be reunited with her family.  Inspired by current events, this novel sheds light on the complicated situation in Syria that has led to an international refugee crisis, and tells the story of one girl's journey to safety.
Recommended by Kathleen Pope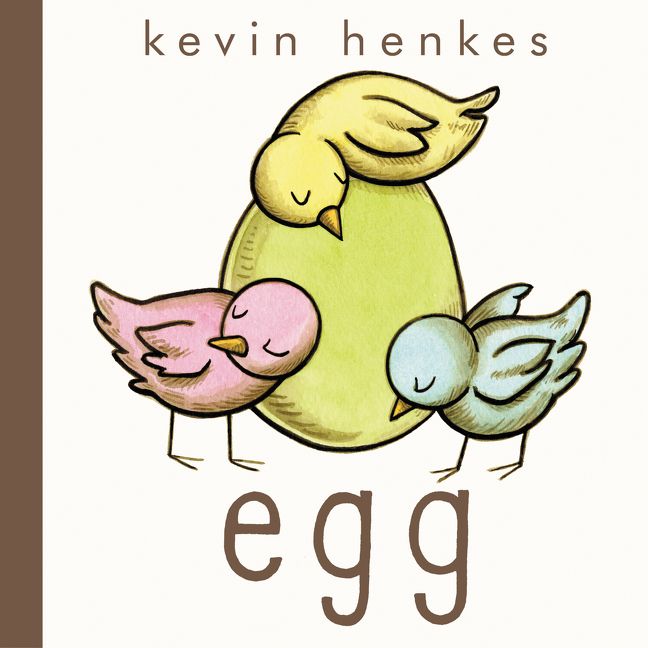 Egg, by Kevin Henkes
This story is a picture book about 4 eggs. The blue, pink and yellow egg all hatch, revealing 3 baby birds that fly away. The green egg does not hatch right away. When the birds return to check on the egg, they find a big surprise and develop an unlikely friendship.
Recommended by April Moody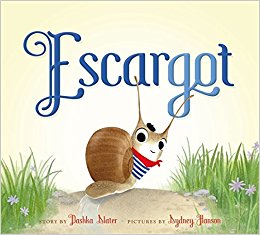 Escargot, by Dashka Slater
Bonjour! Escargot is a beautiful French snail who wants only two things:
1. To be your favorite animal.
2. To get to the delicious salad at the end of the book.
But when he gets to the salad, he discovers that there's a carrot in it. And Escargot hates carrots. But when he finally tries one―with a little help from you!―he discovers that it's not so bad after all.
                                Recommended by Gene Nelson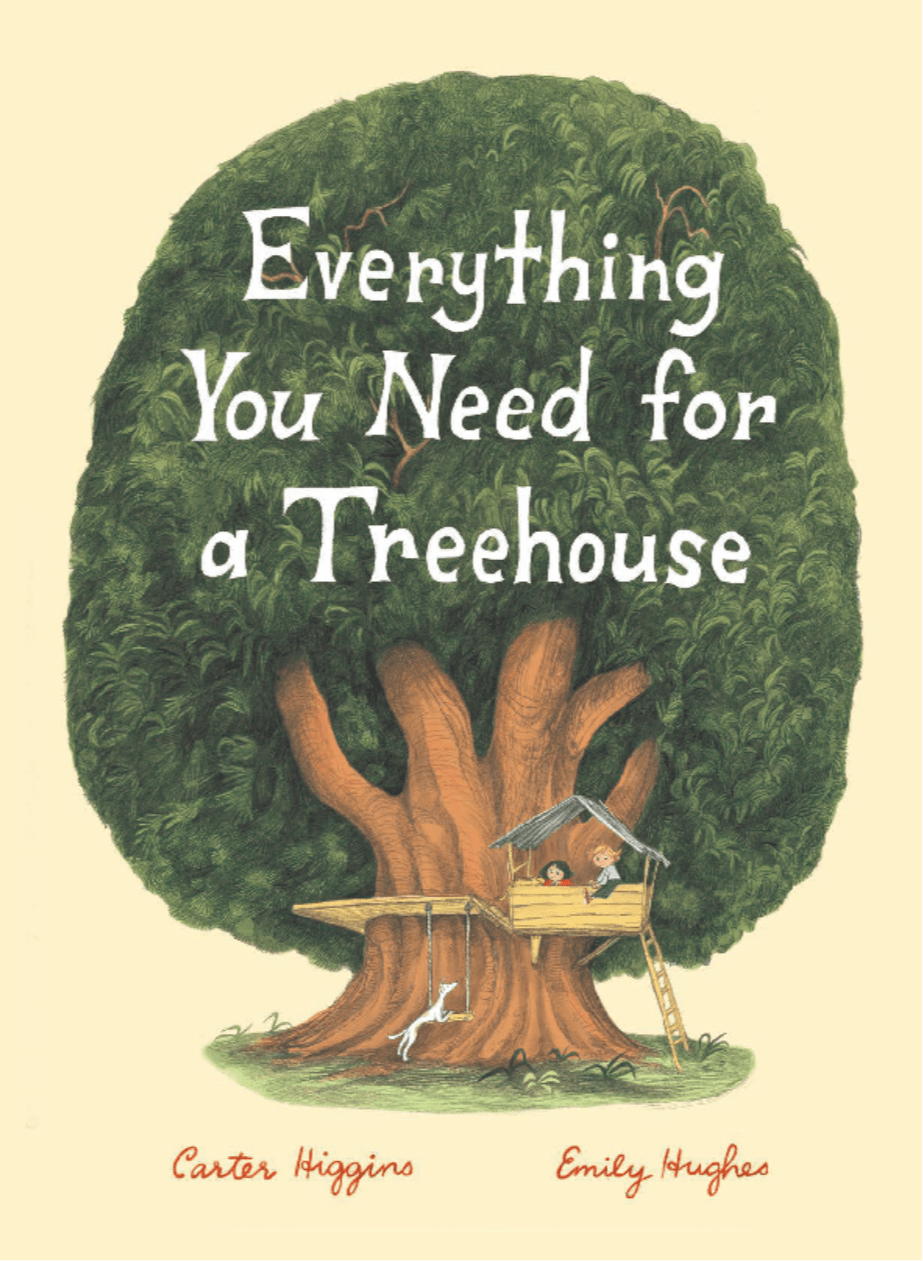 Everything You Need for a Treehouse, by Carter Higgins
Treehouses are for wonder. Treehouses are for snacks. Treehouses are for whispers and snickers and echoes. Treehouses are for everyone. This magical work of art celebrates the universal wonder of treehouses and all the adventure that live among the branches.
Recommended by Teri Dean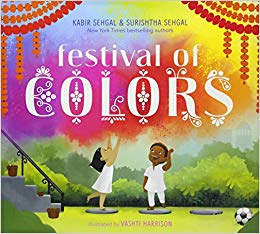 Festival of Colors, by Kabir Sehgal
Brother and sister Chintoo and Mintoo are getting ready for Holi, the Indian festival of colors. Their process is slowly revealed as the siblings gather petals, dry and separate them, and then crush the dried petals into powders. Lively digital illustrations show the children's excited family members and neighbors carrying the powders through the streets, and then "POOF!" wet and dry powders fly through the air in a rambunctious celebration. Readers will learn from the book's endnotes that Holi celebrates "inclusiveness, new beginnings, and the triumph of good over evil." 
Recommended by Kathleen Pope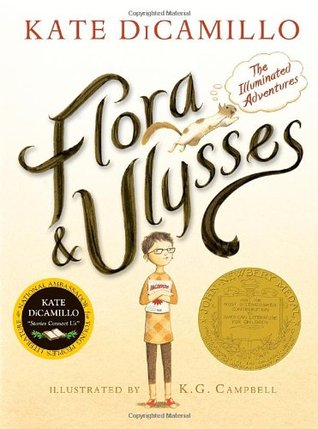 Flora & Ulysses, by Kate DiCamillo
Kate DiCamillo tells a superhero story about Flora Belle Buckman and Ulysses the squirrel. "Kate DiCamillo's newest book . . . is the rarest of all treasures, a truly inventive and appealing children's middle-grade novel," said Liz Rosenberg, a book review columnist for the Boston Globe. DiCamillo tells the story of Flora, who befriends a squirrel after a near-tragic event with a vacuum cleaner. Together the two develop special abilities that help them overcome the challenges in their lives.
2014 Newbery Award Winner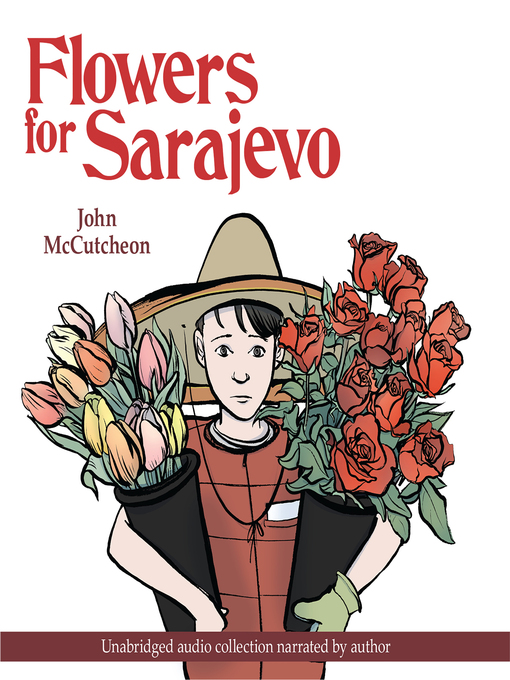 Flowers for Sarajevo, by John McCutcheon
The moving story of a young boy who discovers the power of beauty and kindness during a time of war. Drasko helps his father sell flowers in Sarajevo, but when war threatens and his father is called to the battlefront, Drasko must take over the flower stall. One morning the boy's familiar routine is shattered when a mortar shell hits the bakery, killing twenty-two people. The next day, a cellist from the Sarajevo Opera Orchestra goes to the crater and plays the most beautiful music that Drasko can imagine. Inspired, he looks for ways to ease the sorrow of those around him. Based on real events of the Bosnian War, award-winning songwriter and storyteller John McCutcheon tells the uplifting story of the power of beauty in the face    of violence and suffering. The story comes to life with the included CD in which cellist Vedrun Smailovic accompanies McCutcheon and performs the melody that he played in 1992 to honor those who died in the Sarajevo mortar blast.
Recommended by Gene Nelson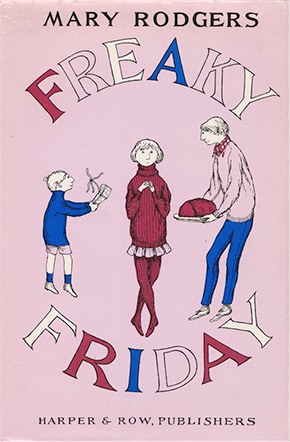 Freaky Friday, Mary Rodgers
It all started when a mom and daughter wake up and realize that they're not in their rooms. They finally realize that they have switched bodies with each other. Now they have to try and figure out how to switch back. In the meantime, the mom has to go to school and be the kid. The kid has to be the mom and go to work and buy groceries. Read this book to find out if they will be able to switch back.
I give this book 5 out of 5 stars.
Recommended by Kesley J. from Andrew Lem Lovell's fourth grade class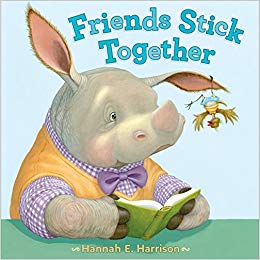 Friends Stick Together, by Hannah E. Harrison
Rupert is a rhinoceros of refined sensibilities. Levi, the new tickbird in class, is not. He burps the alphabet, tells corny jokes, and does really embarrassing air guitar solos. Rupert wants him gone. But when Levi finally does bug off, Rupert finds the peace and quiet a little boring. This sweet and moving friendship story shares an important message of acceptance for every reader.
Recommended by Teri Dean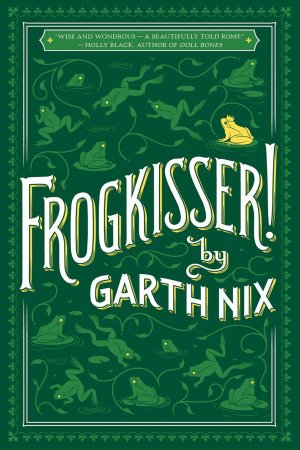 Frogkisser!, by Garth Nix
Poor Princess Anya. Forced to live with her evil stepmother's new husband, her evil stepstepfather. Plagued with an unfortunate ability to break curses with a magic-assisted kiss. And forced to go on the run when her stepstepfather decides to make the kingdom entirely his own. Aided by a loyal talking dog, a boy thief trapped in the body of a newt, and some extraordinarily mischievous wizards, Anya sets off on a quest that, if she plays it right, will ultimately free her land―and teach her a thing or two about the use of power, the effectiveness of a well-placed pucker, and the finding of friends in places both high and low.
 Recommended by Gene Nelson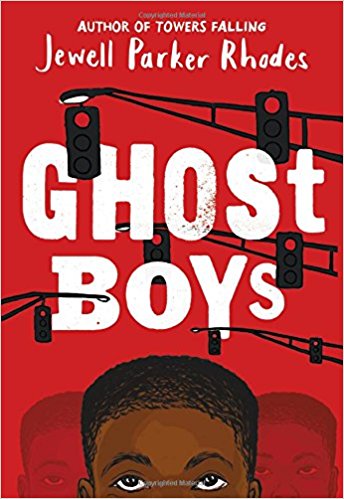 Ghost Boys, by Jewell Parker Rhodes
Twelve-year-old Jerome is shot by a police officer who mistakes his toy gun for a real threat. As a ghost, he observes the devastation that's been unleashed on his family and community in the wake of what they see as an unjust and brutal killing. A heartbreaking and powerful story about a black boy killed by a police officer, drawing connections through history.
Recommended by Teri Dean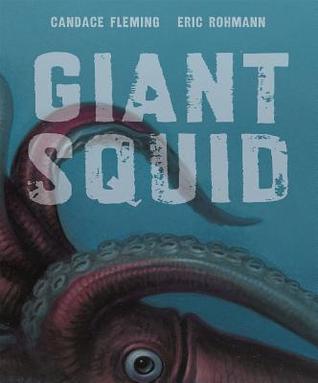 Giant Squid, by Candace Fleming
Like an eerie horror movie, Fleming's first pages pull the reader "Down, down in the depths of the sunless sea, deep, deep in the cold . . ." Scientists don't know a great deal about giant squids, but that does not suspend the intrigue and wonder of the mysterious world deep under the sea.
Recommended by Nathan Spofford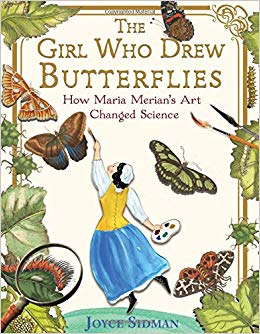 Girl Who Drew Butterflies, by Joyce Sidman
Bugs, of all kinds, were considered to be "born of mud" and to be "beasts of the devil."  Why would anyone, let alone a girl, want to study and observe them?  One of the first naturalists to observe live insects directly, Maria Sibylla Merian was also one of the first to document the metamorphosis of the butterfly.
Recommended by Gene Nelson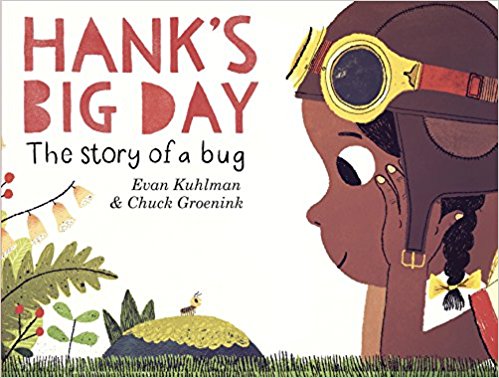 Hank's Big Day: The Story of a Bug, by Evan Kuhlman
Hank is a pill bug whose life is full of interesting daily encounters with scary grasshoppers, an occasional skateboard, and many insect friends. The real fun starts, though, when he teams up with Amelia, a human girl who takes him on a flying adventure that demonstrates size is just a matter of perspective. It truly is a big day for Hank!
                              Recommended by Tina Peterson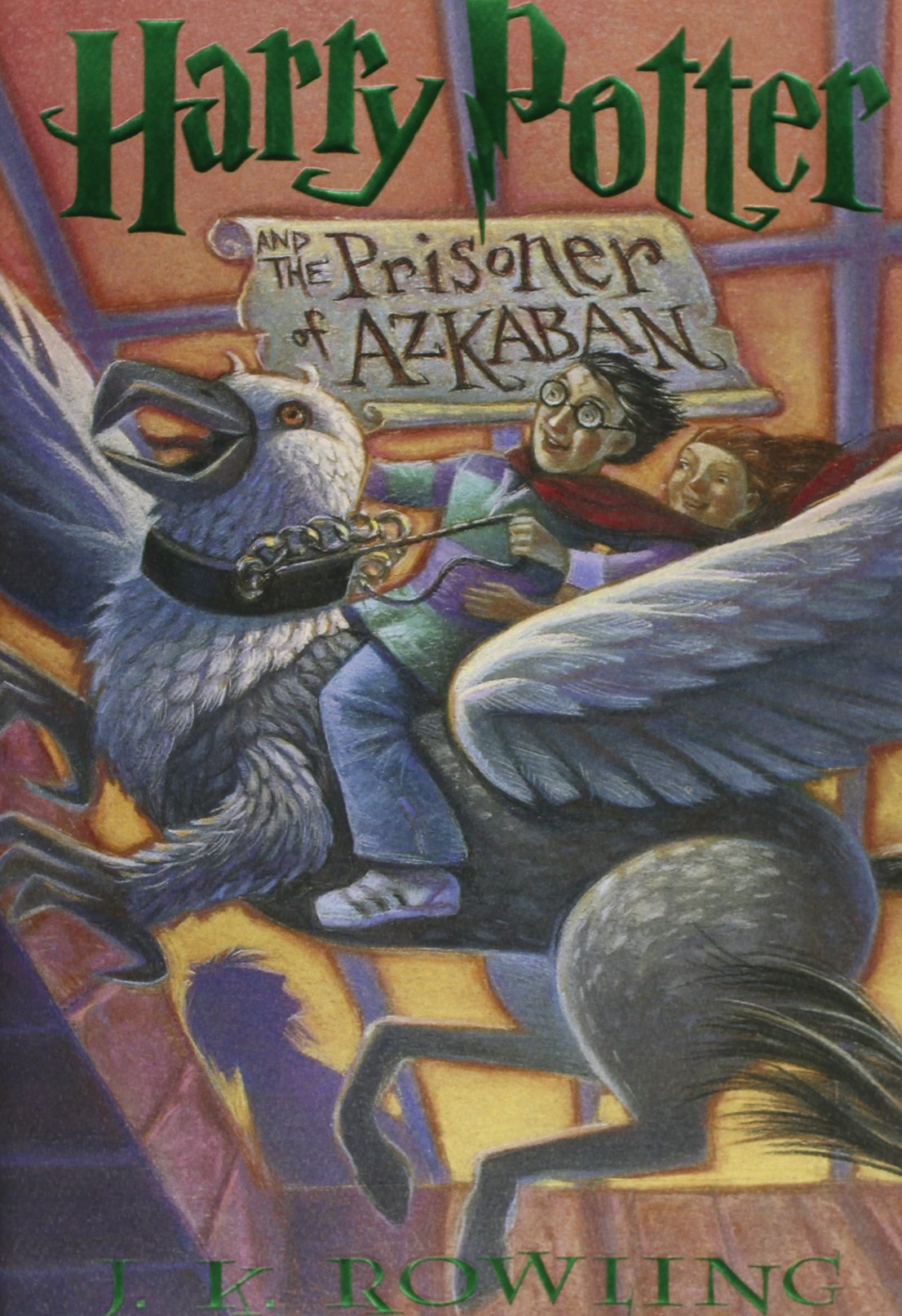 Harry Potter and the Prisoner of Azkaban, by J.K. Rowling
For twelve years Harry Potter has been living with the Dursleys. Harry hated the Dursleys so much that when he got sent off to Hogwarts, he was ecstatic, but now the happiness is ending. Will Harry, Ron and Hermione stop Voldemort from accomplishing more of his evil plans? Will they capture Sirius Black and get away from the Azkaban guards? Find out when you read Harry Potter and the Prisoner of Azkaban.
Recommended by Jenna L. from Andrew Lem Lovell's fourth grade class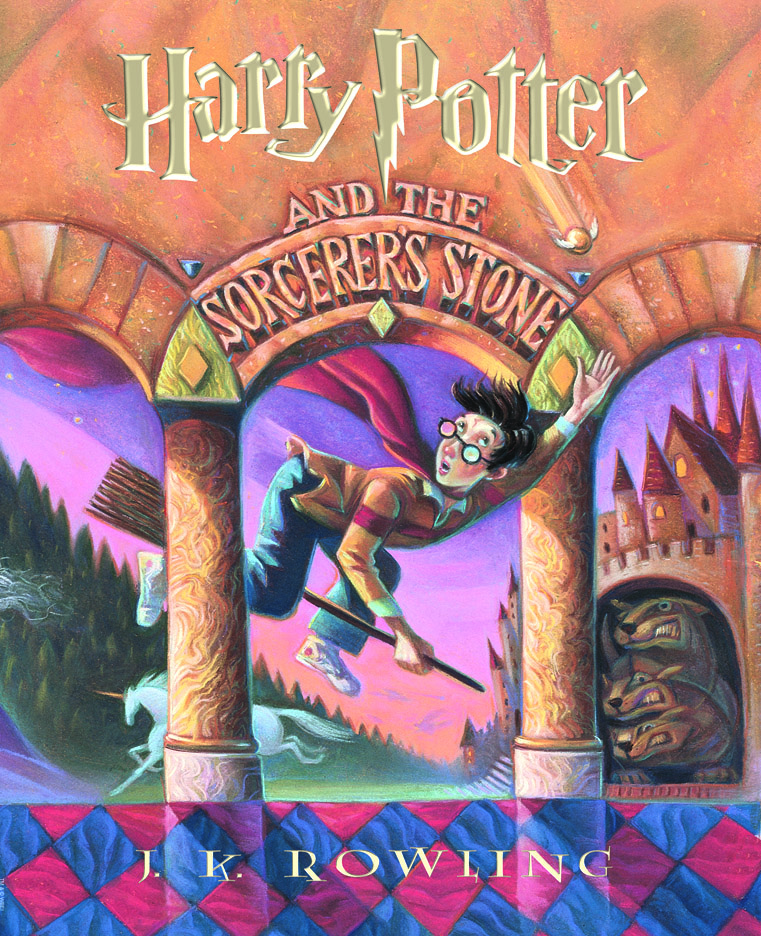 Harry Potter and the Sorcerer's Stone, by J.K. Rowling
Harry Potter lives on Privet Drive and is teased by his fat cousin Dudley and bullied by his dishonest aunt and uncle. Harry wonders if he'll ever get a better life. One stormy night, a giant breaks into a shabby little shack where Harry and his aunt and uncle are staying during Harry's birthday. He's confused but also amazed to find out that he's a wizard, and that his parents' death did not come as a result of a car crash but by an evil wizard named Lord Voldemort. Read this enchanting story to find out what Harry will do!
 Recommended by Azure T. from Andrew Lem Lovell's fourth grade class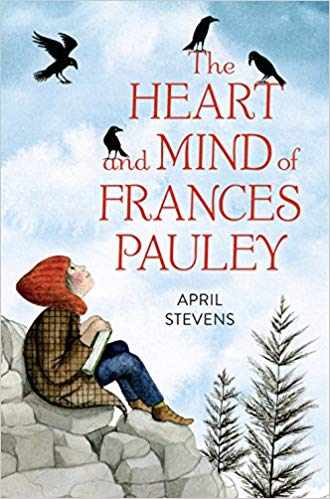 Heart and Mind of Frances Pauley, April Stevens
Eleven-year-old Frances is an observer of both nature and people, just like her idol, anthropologist Margaret Mead. She spends most of her time up on the rocks behind her house in her "rock world," as Alvin, her kindhearted and well-read school bus driver, calls it. Figgrotten, the name she gives herself, thinks of the school bus driver, Alvin, as her best friend and confidant; she rides directly behind him and the two discuss books and life. School is a challenge for Figgrotten who must temper her enthusiasm and always having the right answer so her classmates will participate. Her fourth grade teacher Mr. Stanley understands Figgrotten and allows her the freedom to be original. But when an unexpected tragedy occurs, Frances slowly discovers that perhaps the world outside her rugged, hidden paradise isn't so bad after all, and that maybe--just maybe--she can find connection and camaraderie with the people who have surrounded her all along.
Recommended by Kathleen Pope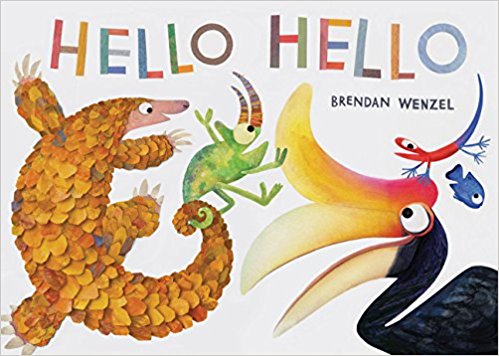 Hello Hello, Brendan Wenzel
Beginning with two cats, one black and one white, a chain of animals appears, linked together by at least one common trait. From simple colors and shapes to more complex and abstract associations, each unexpected encounter celebrates the magnificent diversity of our world—and ultimately paints a story of connection. Brendan Wenzel's joyous, rhythmic text and exuberant art encourage readers to delight in nature's infinite differences and to look for—and marvel at—its gorgeous similarities. An illustrated list of animals is included, listing the names of all pictured animals and their threatened status.
Recommended by Kathleen Pope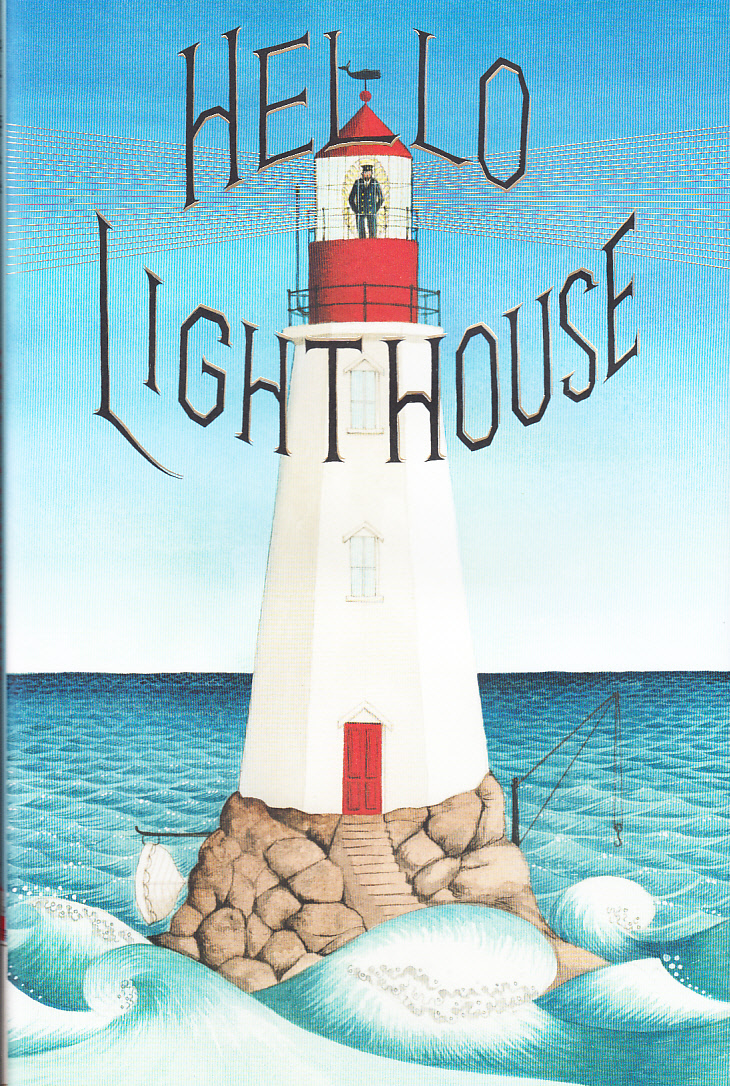 Hello Lighthouse, Sophie Blackall
Watch the days and seasons pass as the wind blows, the fog rolls in, and icebergs drift by. Outside, there is water all around. Inside, the daily life of a lighthouse keeper and his family unfolds as the keeper boils water for tea, lights the lamp's wick, and writes every detail in his logbook.
Recommended by Teri Dean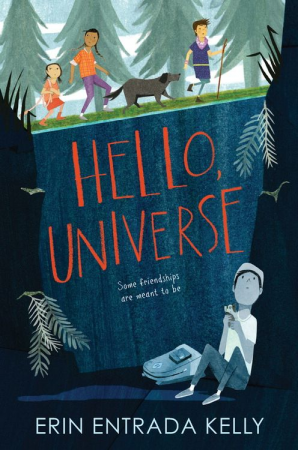 Hello, Universe, by Erin Entrada Kelly
In just one day, four lives intertwine in very unexpected ways. Virgil is shy and often feels out of place. Valencia is deaf, smart, and sometimes lonely, Kaori is a self-named psychic who has a tagalong little sister, and Chet Bullens is a bully. The children aren't friends until Chet pulls a prank that ends with Virgil and his pet guinea pig being trapped in the bottom of a well. As a rescue mission begins, friendships also begin to blossom and a bully is put in his place.
Recommended by April Moody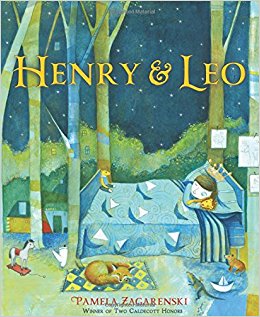 Henry & Leo, by Pamela Zagarenski 
Leo, much more than just a stuffed toy, has been Henry's best friend since he was a baby. When Leo gets lost on a walk through the woods, Henry's family unsuccessfully tries to find Leo and comfort Henry. It's a long night without Leo, but it is also a night when best friend magic works to bring the two friends together again.
Recommended by Tina Peterson
Her Right Foot, by Dave Eggers
When Dave Eggers first noticed that the right foot of the Statue of Liberty was in mid-stride, he described it as a "thunderclap moment." He says, "It's a baffling aspect of the American species that we periodically forget that almost all of us are immigrants. The symbol of this country is the Statue of Liberty, and the Statue of Liberty is not a symbol of xenophobia, fear, or isolationism. The symbol of America is a symbol of welcome. It's a woman in a robe walking out to sea, to light the way for those coming to our shores."
Recommended by Kathleen Pope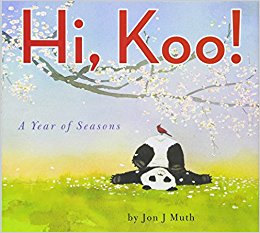 Hi, Koo!: A Year of Seasons, by Jon J. Muth
Caldecott Honoree and New York Times bestselling author/artist Jon J. Muth takes a fresh and exciting new look at the four seasons. With a feather-light touch and disarming charm, Jon J. Muth—and his delightful little panda bear, Koo—challenges readers to stretch their minds and imaginations with 26 haikus about the four seasons.
Recommended by Rachel Wadham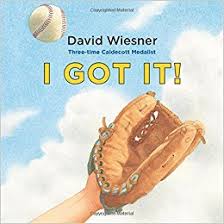 I Got it!, by David Wiesner
The few seconds after the ball leaves the bat can be infinitely long. For this eager young outfielder, there's plenty of time to envision the increasingly fantastic and funny situations that might interfere with making the catch. Summoning determination and courage, he overcomes the imaginary obstacles and turns them into a springboard for success.
Recommended by Gene Nelson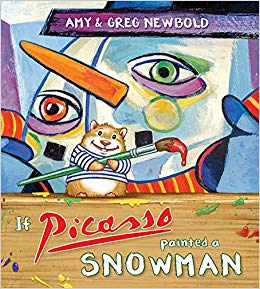 If Picasso Painted a Snowman, by Amy Newbold
A big, brightly colored, playful introduction to various important painters and art movements. A delightful, whimsical, educational picture book that shows how 17 well-known artists might have drawn a snowman. Backmatter thumbnail biographies of the artists complete this highly original tour of the creative imagination that will delight adults as well as children.
Recommended by Kathleen Pope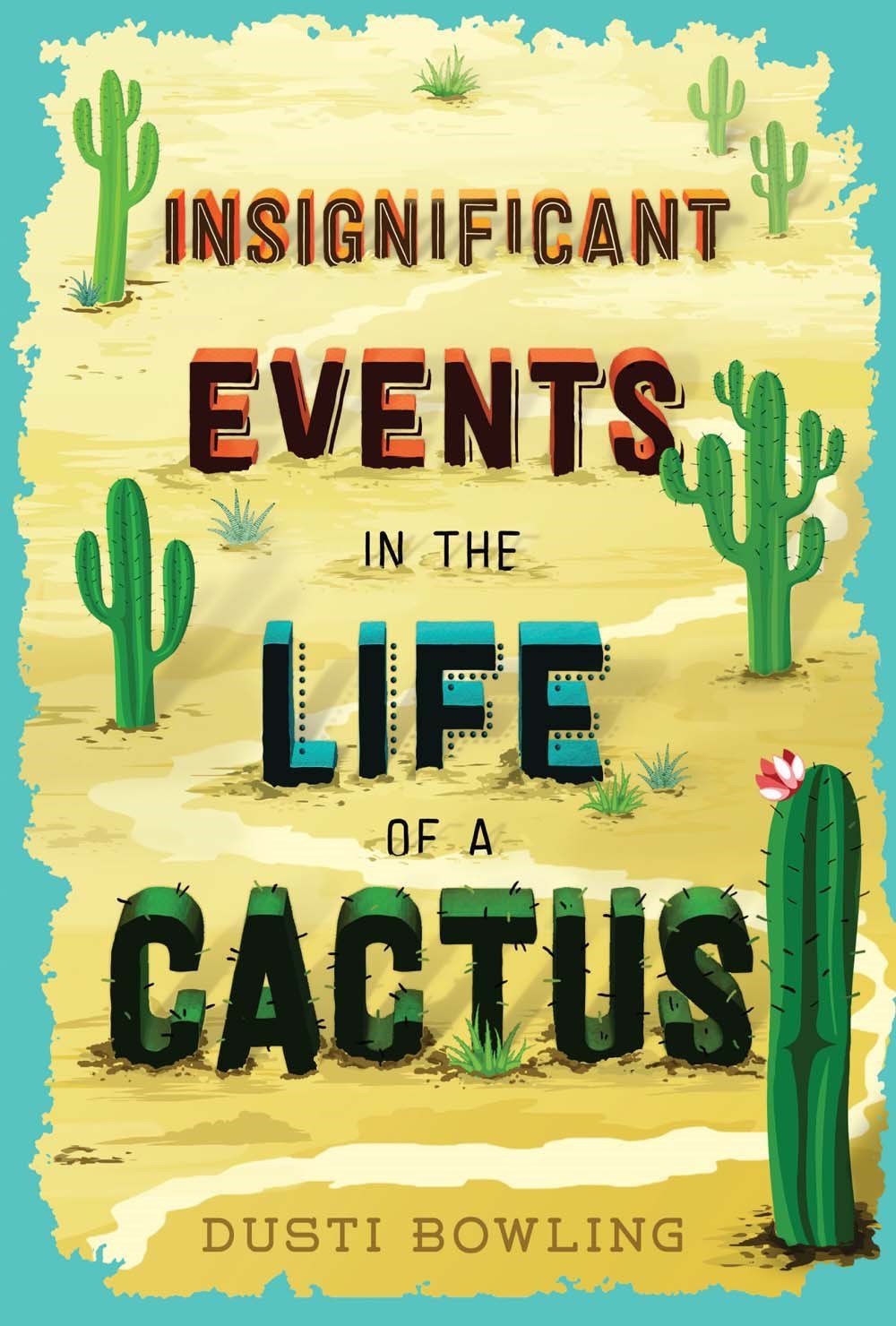 Insignificant Events in the Life of a Cactus, by Dusti Bowling
Aven was adopted by a wonderful family when she was two years old. She is a normal kid in every way... except one. She was born without arms. After moving to Arizona for her father's job opportunity, Aven befriends a boy with Tourette Syndrome in her new middle school. Together they help each other in ways they never would have imagined.
This book will be the next "Wonder" or "Out of my Mind" in your classroom or library. It's an incredible story of friendship, kindness, understanding, and compassion. 
Recommended by Cassy Lewis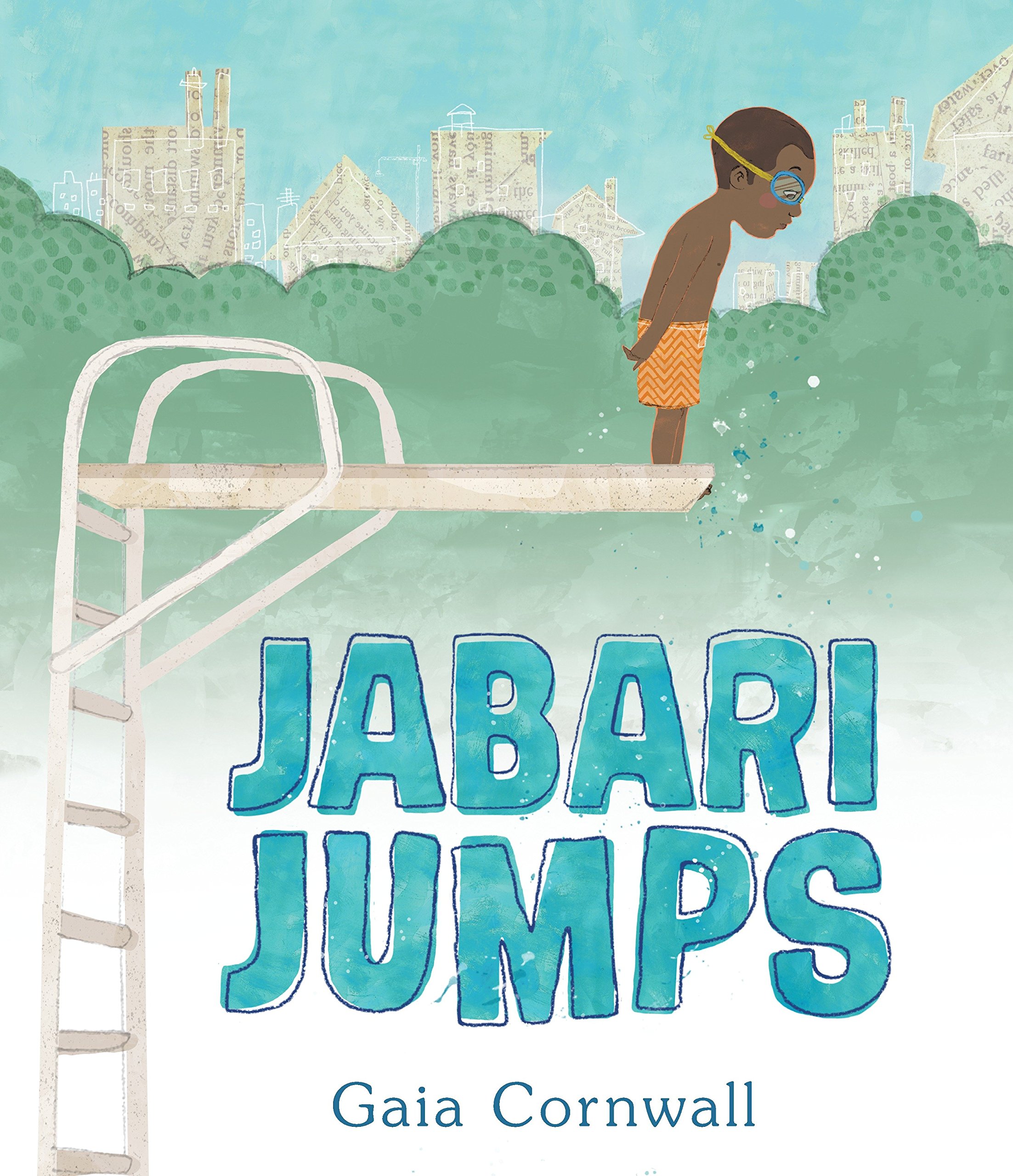 Jabari Jumps, by Gaia Cornwall
Cornwall's book is set at the local swimming pool where Jabari wants to be ready to jump off the high dive, but still needs a little time to feel confidant enough. His loving dad provides patience and understanding, but it is Jabari himself who works up the courage to finally jump. This is a great book for discussing how trying something new can make us feel both brave and scared at the same time. You can also talk about how the illustrations help the reader understand Jabari's feelings.
Recommended by Cassy Lewis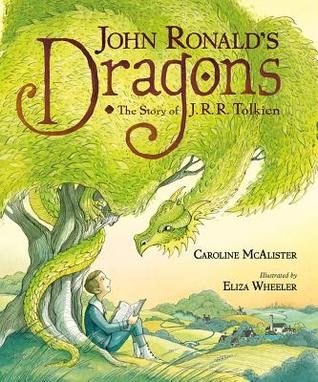 John Ronald's Dragons: The Story of J.R.R. Tolkien, by Caroline McAlister 
A picture book biography of a boy who imagined a world full of dragons then grew up to be beloved author J.R.R. Tolkien. This story is beautifully illustrated with enough information for young fans to understand the man behind the books.
Recommended by April Moody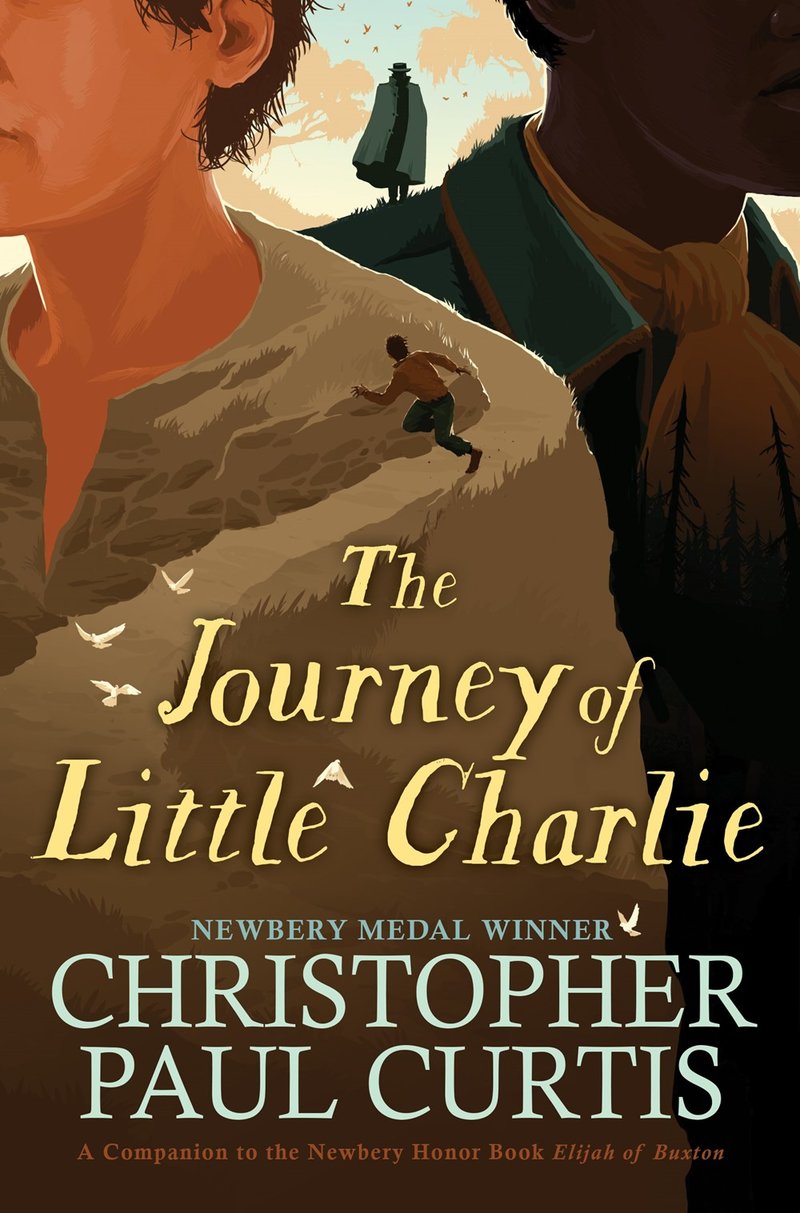 Journey of Little Charlie, by Christopher Paul Curtis
When his poor sharecropper father is killed in an accident and leaves his family in debt, twelve year old little Charlie agrees to a company fearsome plantation overseer, Capt'n Buck, north in pursuit of people who have stolen from him.
Recommended by Gene Nelson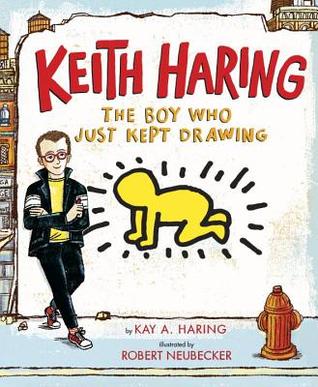 Keith Haring: The Boy Who Just Kept Drawing, by Kay A. Haring
From the time he could hold a pencil or crayon, Keith Haring drew. It seemed that he never stopped. The short life of an enormously creative talent is told by Keith's sister, Kay. The text reads like an eyewitness account, which, of course, it is. It even includes telling photographs of the Haring kids from the 1970s. While it is true that Keith's life was cut short by a tragic death, the focus here is the inspiring story of a boy who lived his life, and dreams, to the very fullest.
Recommended by Nathan Spofford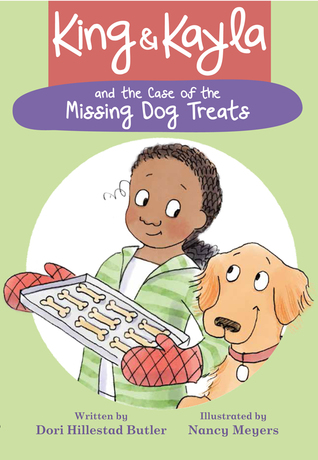 King & Kayla and the Case of the Missing Dog Treats, by Dori Hillestad Butler
Kayla made peanut butter treats for Jillian's new puppy, King. King loves peanut butter treats! When three go missing, King is the prime suspect. Lucky for him, Kayla is a pretty good detective and adds together enough clues to figure out it wasn't King. King also has a clue—there is an intruder in the house—but Kayla doesn't understand what he tells her. Can King help Kayla solve the mystery?
Recommended by Tina Peterson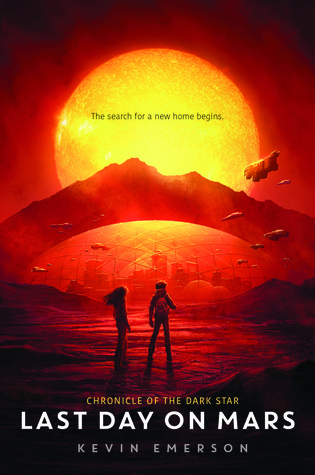 Last Day on Mars, by Kevin Emerson
It is Earth, year 2213—but of course there is no Earth anymore. Not since it was burned to a cinder by the sun, which has mysteriously begun the process of going supernova. The human race has fled to Mars in preparation for a second trip: a one-hundred-fifty-year journey to a distant star, our best guess at where we might find a new home.
Recommended by Gene Nelson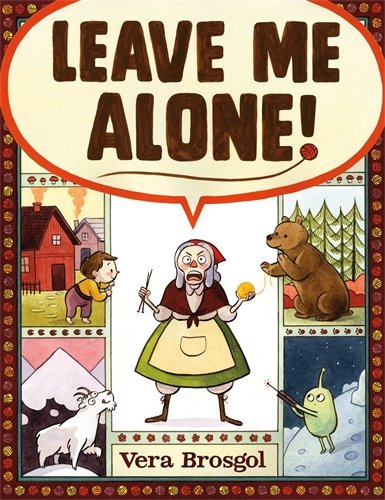 Leave Me Alone!, by Vera Brosgol
The humorous story of an old woman who is frustrated by all the interruptions she encounters while trying to knit 30 little sweaters for her grandchildren. But solitude can be hard to find, no matter how high you climb. Who knew that knitting could be so entertaining?
Recommended by Tina Peterson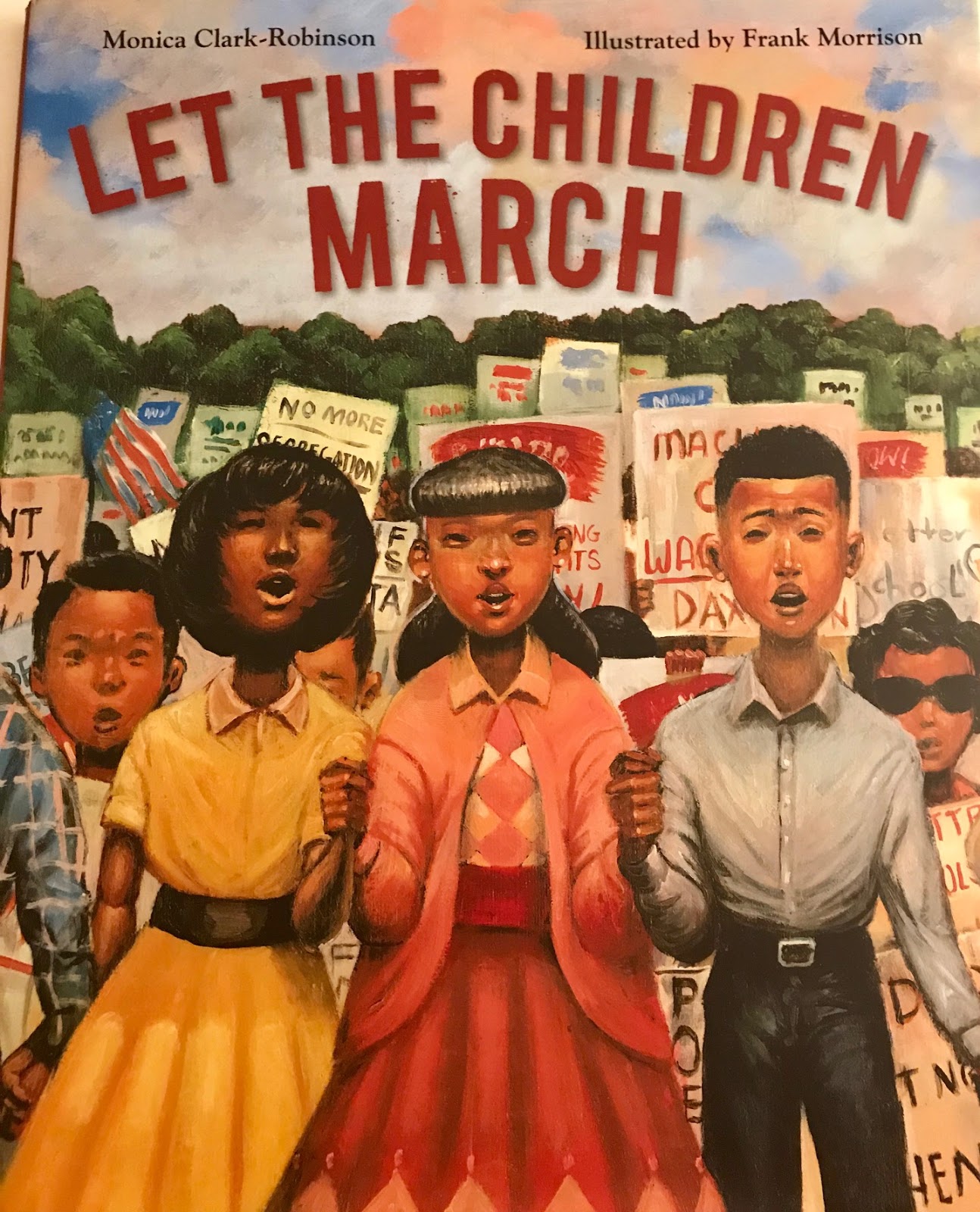 Let the Children March, by Monica Clark-Robinson
In 1963 Birmingham, Alabama, thousands of African American children volunteered to march for their civil rights after hearing Dr. Martin Luther King Jr. speak. They protested the laws that kept black people separate from white people. Facing fear, hate and danger, these children used their voices to change the world.
Recommended by Teri Dean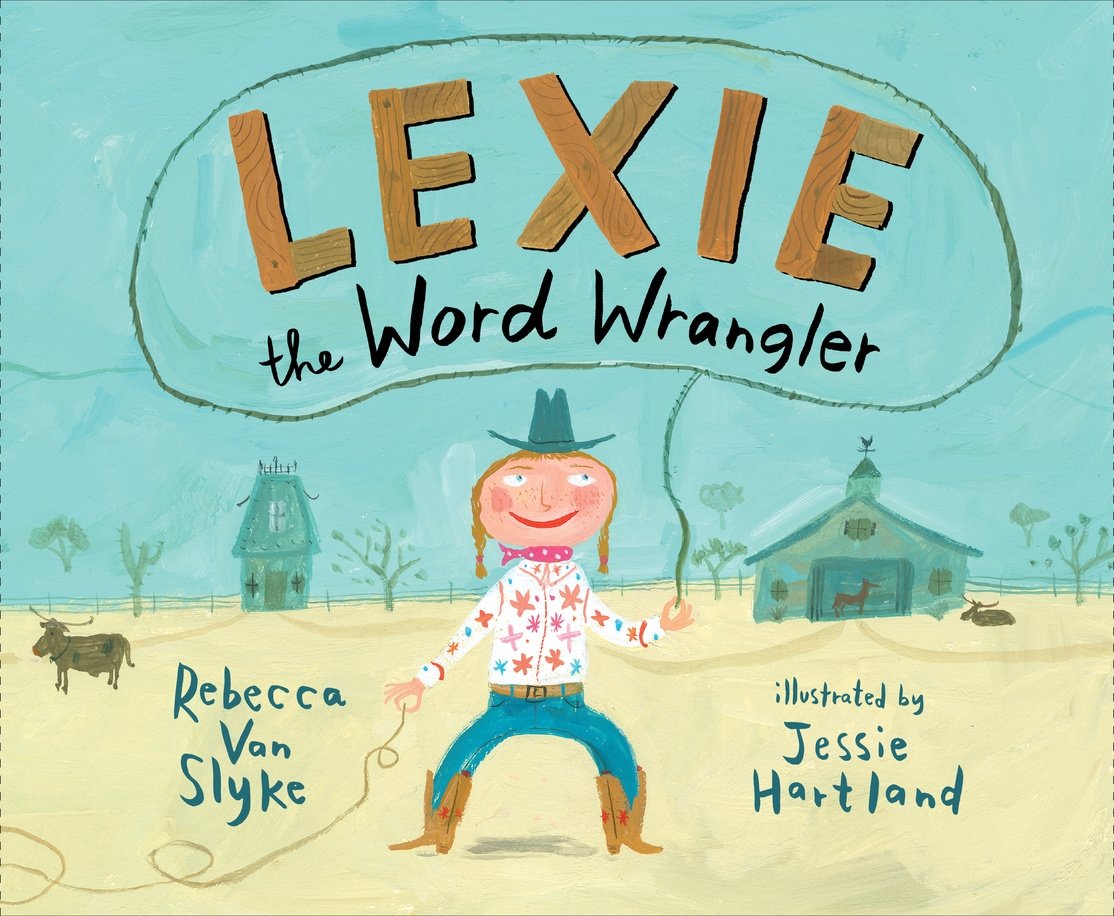 Lexie the Word Wrangler, by Rebecca Van Slyke
This is a word-lovers delight! Lexie wrangles words every which way, from rhymes to anagrams and back again. The twinkling s-t-a-r in the sky turns to r-a-t-s and Lexie knows ". . . we got us a word rustler." Lexie has what it takes to ferret out the outlaw, and soon makes things right. Filled with wordplay and a cockeyed view of what words can become, this is rich food for the budding writer or poet.
Recommended by Nathan Spofford
Life on Mars, by Jon Agee
In this sneaky, silly picture book for fans of Oliver Jeffers and Jon Klassen, an intrepid—but not so clever—space explorer is certain he's found the only living thing on Mars.
Recommended by Gene Nelson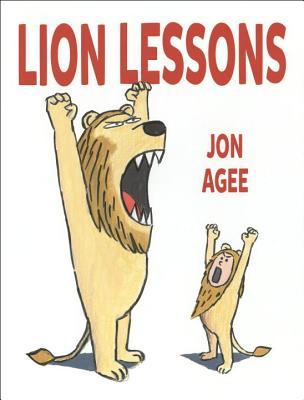 Lion Lessons, by Jon Agee
A comically charming story about a boy who decides to take Lion Lessons to earn his Lion Diploma, but can he really be a lion? His pro teacher, a real lion, isn't so sure . . . until the last lesson of all—looking out for your friends.
Recommended by Tina Peterson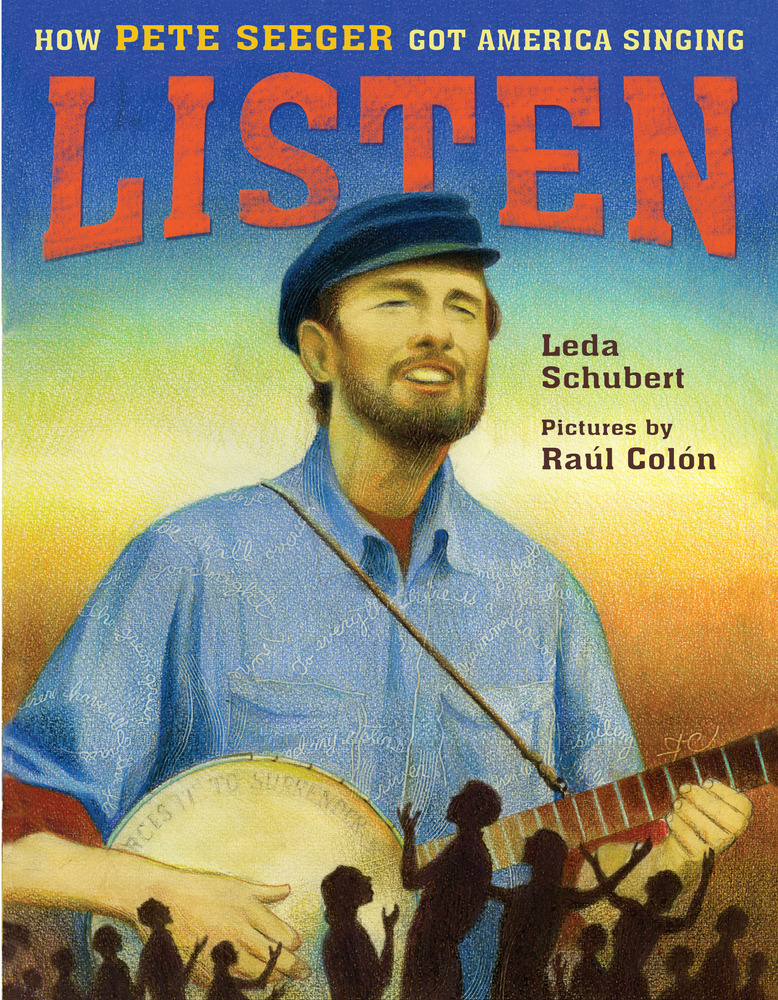 Listen: How Pete Seeger Got America Singing, by Leda Schubert
As much as The Rooster is metaphor, Pete Seeger is literal. Pete sang with anybody and everybody. He sang out about human rights, rivers full of pollution, and plain folks struggling to make ends meet. And he suffered oppressive blacklisting under McCarthyism. Through it all, he taught the country to sing and rejoice, work together, and make a difference. Colon's lavish illustrations round out this biography perfectly.
Recommended by Nathan Spofford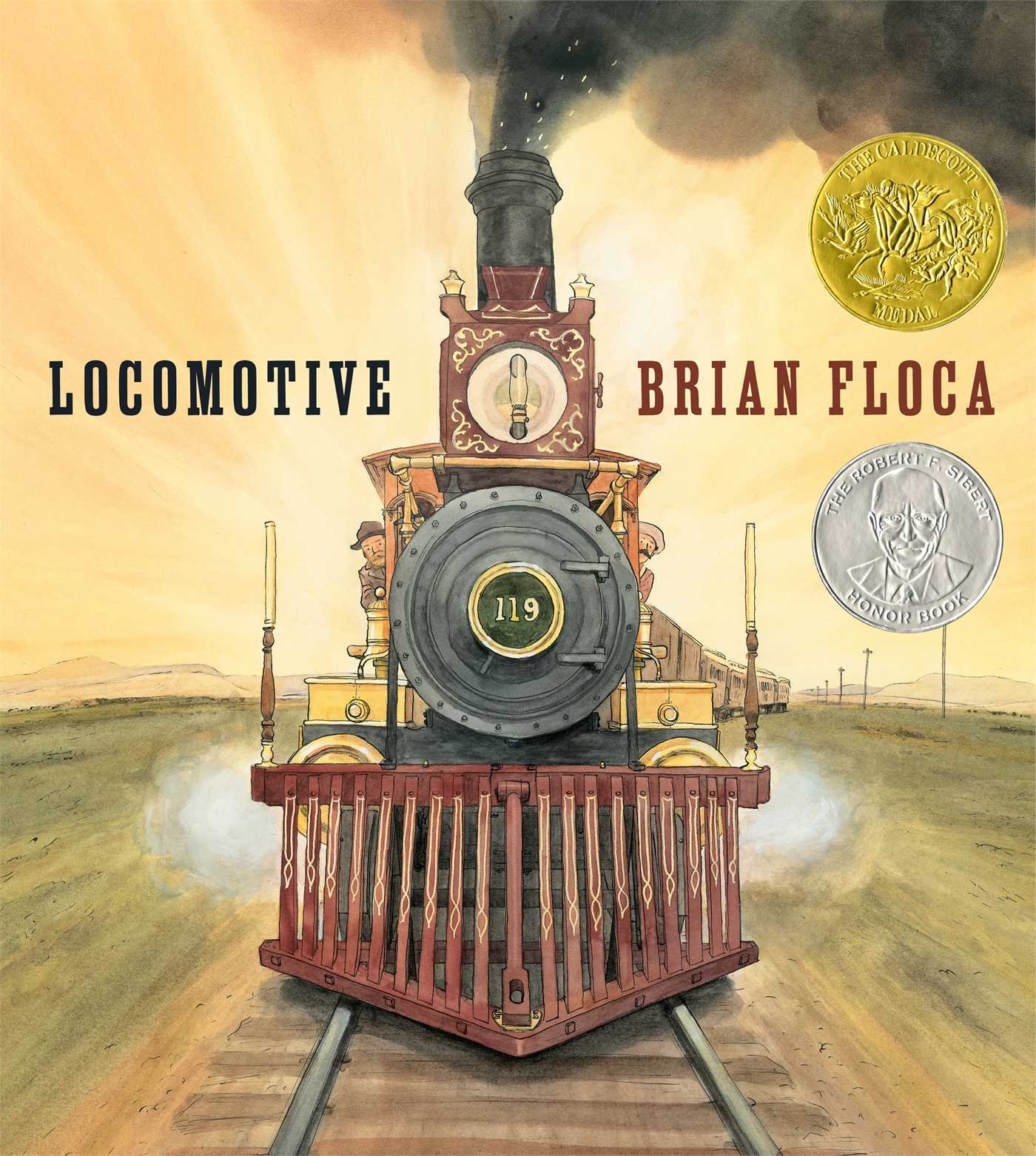 Locomotive, by Brian Floca
Locomotive takes readers back 100 years to tell the story of America's early railroads through one family's experiences. "The committee was impressed with Floca's ability to creatively capture the immensity and inner workings of the early locomotive and combine it with a family's adventurous journey West," said Marion Hanes Rutsch, Caldecott Medal Committee Chair.
2014 Caldecott Medal Winner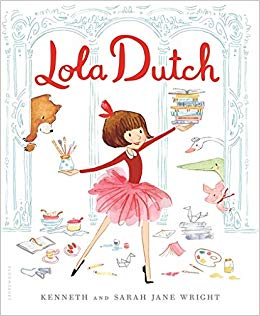 Lola Dutch, by Sarah Jane and Kenneth Wright
Think "Madeline" meets "Fancy Nancy", Lola Dutch is a creative and imaginative girl filled with grand ideas. Outrageous, extraordinary, and over the top, Lola puts her whole heart into everything she does, but sometimes it ends up being "a little bit much." The whimsical illustrations add a wonderful effect to an already imaginative story. The author & illustrator are locals, and they already have plans for additional books in the works. 
Recommended by Cassy Lewis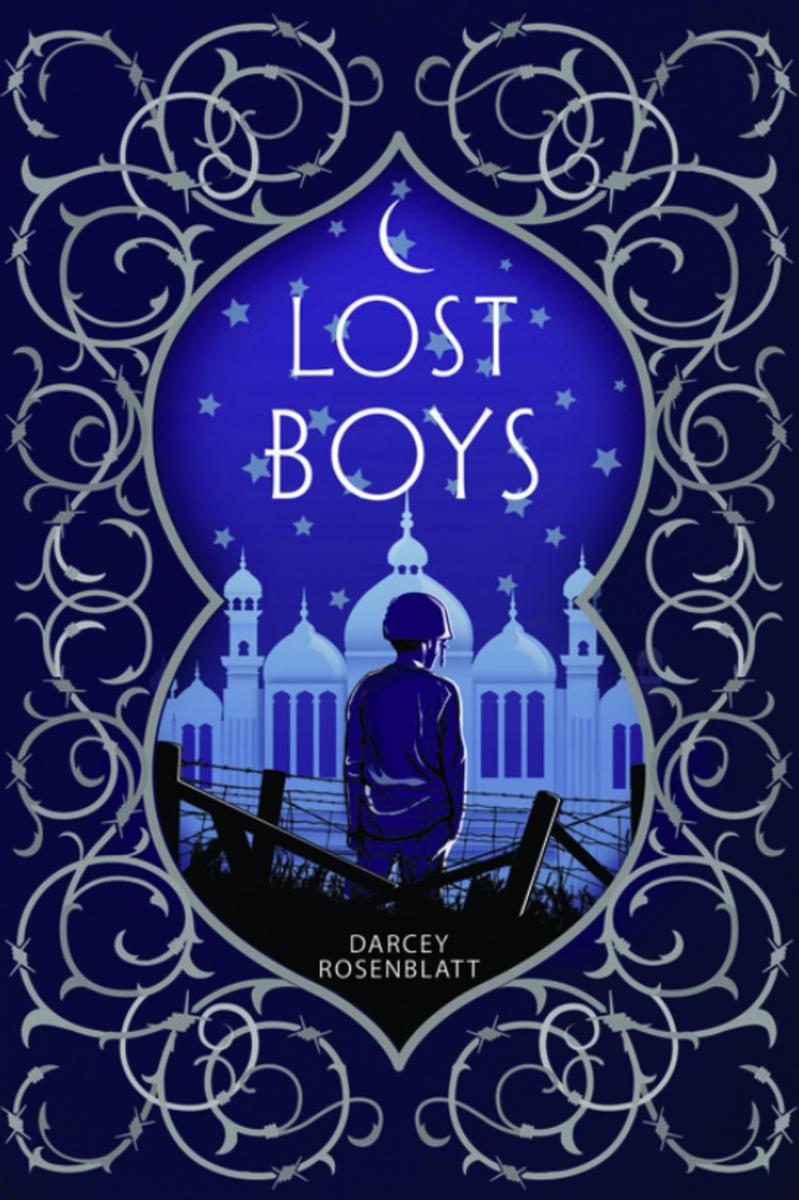 Lost Boys, by Darcey Rosenblatt
In 1982, twelve-year-old Reza has no interest in joining Iran's war effort against Iraq. But in the wake of a tragedy and at his mother's urging, he decides to enlist, assured by the authorities that he will achieve paradise should he die in service to his country. War does not bring the glory the boys of Iran have been promised, and Reza soon finds himself held in a prisoner-of-war camp in Iraq. Friendship, heartbreak, and Reza's very survival are at stake as he finds solace through music and forges his own path—wherever that might take him.
Recommended by Kathleen Pope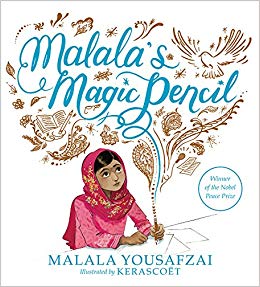 Malala's Magic Pencil, by Malala Yousafzai
In this autobiographical picture book, Yousafzai recounts her life story of finding her voice and learning to speak up in a culture that wanted her to remain silent. A wonderful story to introduce young readers to this amazing young woman who is making a difference in the world with her words. Great book for discussing how we can make a positive impact in the world around us.
Recommended by Cassy Lewis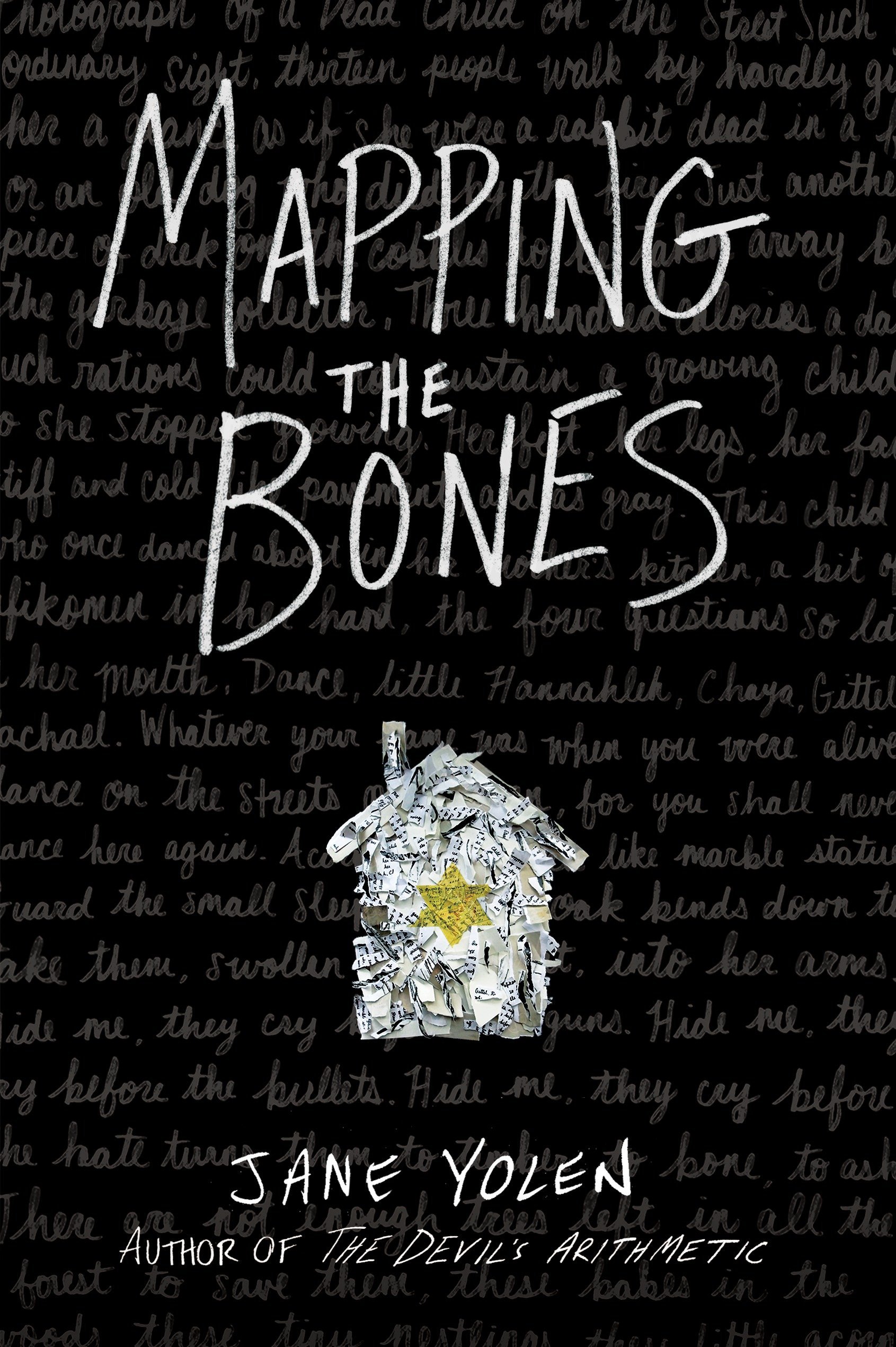 Mapping the Bones, by Jane Yolen
It's 1942 in Poland, and the world is coming to pieces. At least that's how it seems to Chaim and Gittel, twins whose lives feel like a fairy tale torn apart, with evil witches, forbidden forests, and dangerous ovens looming on the horizon. Influenced by Dr. Mengele's sadistic experimentations, this story follows twins as they travel from Lodz ghetto, to the partisans in the forest, to a horrific concentration camp where they lose everything but each other.
Recommended by Teri Dean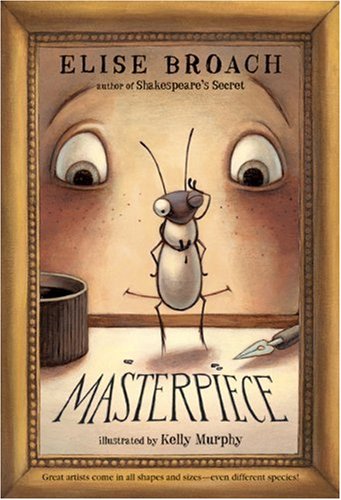 Masterpiece, by Elise Broach
This exciting story begins when James, an 11-year-old boy living in New York City, receives a pen and ink set for his birthday. Marvin, a beetle, lives in James' apartment. One morning James wakes up to find an intricate ink drawing by Marvin, who is able to create tiny masterpieces using James' bottle of ink. Marvin's special talents and James' penchant for adventure get them both wrapped up in a thrilling mystery involving an Albrecht Durer drawing at the Metropolitan Museum of Art.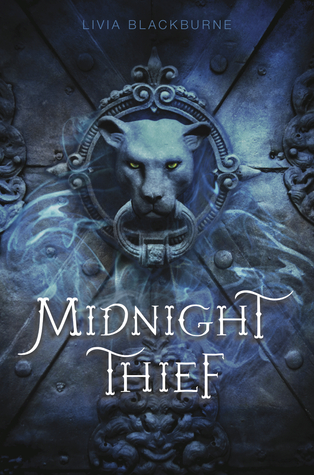 Midnight Thief, by Livia Blackburne
Growing up on Forge's streets has taught Kyra how to stretch a coin. And when that's not enough, her uncanny ability to scale walls and bypass guards helps her take what she needs. But when the leader of the Assassins Guild offers Kyra a lucrative job, she hesitates. She knows how to get by on her own, and she's not sure she wants to play by his rules. But he is persistent—and darkly attractive—and Kyra can't quite resist his pull. In her arresting debut novel, Livia Blackburne creates a captivating world where intrigue prowls around every corner and danger is a way of life.
Recommended by Rachel Wadham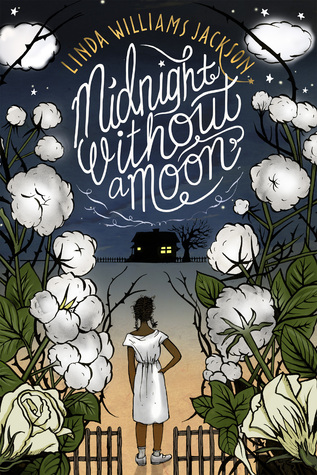 Midnight Without a Moon, by Kirby Larson
It's Mississippi in the summer of 1955, and Rose Lee Carter can't wait to move north. For now, she's living with her sharecropper grandparents on a white man's cotton plantation. Then, one town over, an African American boy, Emmett Till, is killed for allegedly whistling at a white woman. When Till's murderers are unjustly acquitted, Rose realizes that the South needs a change and that she should be part of the movement. Linda Jackson's moving debut seamlessly blends a fictional portrait of an African American family and factual events from a famous trial that provoked change in race relations in the United States.
Recommended by Kathleen Pope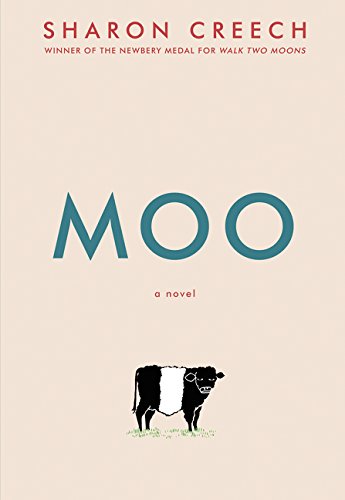 Moo: A Novel, by Sharon Creech
Most all of us have sat in traffic and wished we could escape. In Moo, Reena's family does just that. To the coast of Maine, no less. Reena and her brother are sent by their parents to help Mrs. Falala, a neighbor lady, with her animals. And among the animals is Zora, a selfish, dirty, obnoxious cow. As it turns out, there is fun to be had, and plenty to learn. An entire summer's worth.
Recommended by Nathan Spofford
My New Friend is So Fun!, by Mo Willems
Gerald is careful. Piggie is not. Piggie cannot help smiling. Gerald can. Gerald worries so that Piggie does not have to.
Gerald and Piggie are best friends.
In My New Friend Is So Fun!, Piggie has found a new friend. But is Gerald ready to share?
Recommended by Rachel Wadham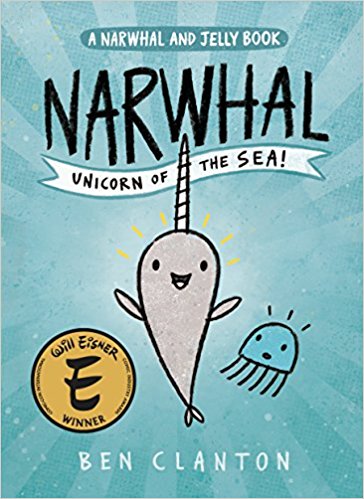 Narwhal: Unicorn of the Sea, by Ben Clanton
Narwhal is pretty awesome with his tusk-like, toothy horn, but when he meets Jelly, the level of awesome soars as these two new friends imagine their way through three fun adventures.
Recommended by Tina Peterson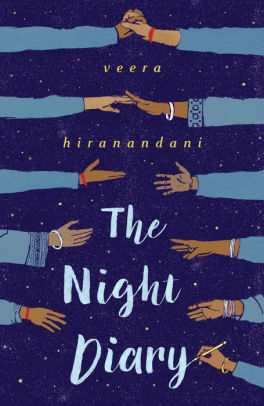 Night Diary, by Veera Hiranandani
It's 1947, and India, newly independent of British rule, has been separated into two countries: Pakistan and India. The divide has created much tension between Hindus and Muslims, and hundreds of thousands are killed crossing borders. Half-Muslim, half-Hindu twelve-year-old Nisha doesn't know where she belongs, or what her country is anymore. When Papa decides it's too dangerous to stay in what is now Pakistan, Nisha and her family become refugees and embark first by train but later on foot to reach her new home. The journey is long, difficult, and dangerous, and after losing her mother as a baby, Nisha can't imagine losing her homeland, too. Told through Nisha's letters to her mother, The Night Diary is a heartfelt story of one girl's search for home, for her own identity—and for a hopeful future.
Recommended by Kathleen Pope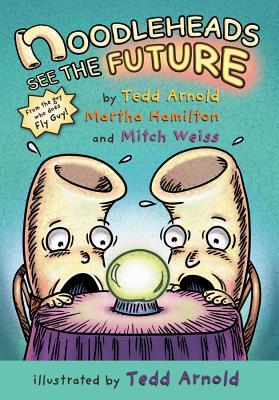 Noodleheads See the Future, by Tedd Arnold
Tedd Arnold, the guy who does Fly Guy, and renowned storytellers Martha Hamilton and Mitch Weiss have done it again: the wacky Noodlehead brothers, who first appeared in Noodlehead Nightmares, are back for a second adventure that brings folktale tomfoolery into the 21st century.
Recommended by Gene Nelson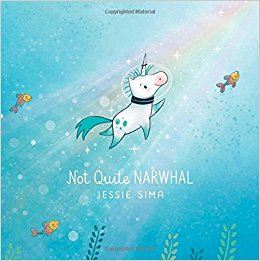 Not Quite Narwhal, by Jessie Sima
Reminiscent of "The Ugly Duckling" or the movie "Elf", the main character Kelp goes off on a journey of self-discovery and finds that he's "Not Quite Narwhal", but is actually a Unicorn. A delightful tale of being caught between two worlds and finding one's place. Perfect for children of all ages who love narwhals and rainbows and unicorns, and, let's be honest, who doesn't? This book glitters and sparkles and entertains from the beginning to the end.
Recommended by Cassy Lewis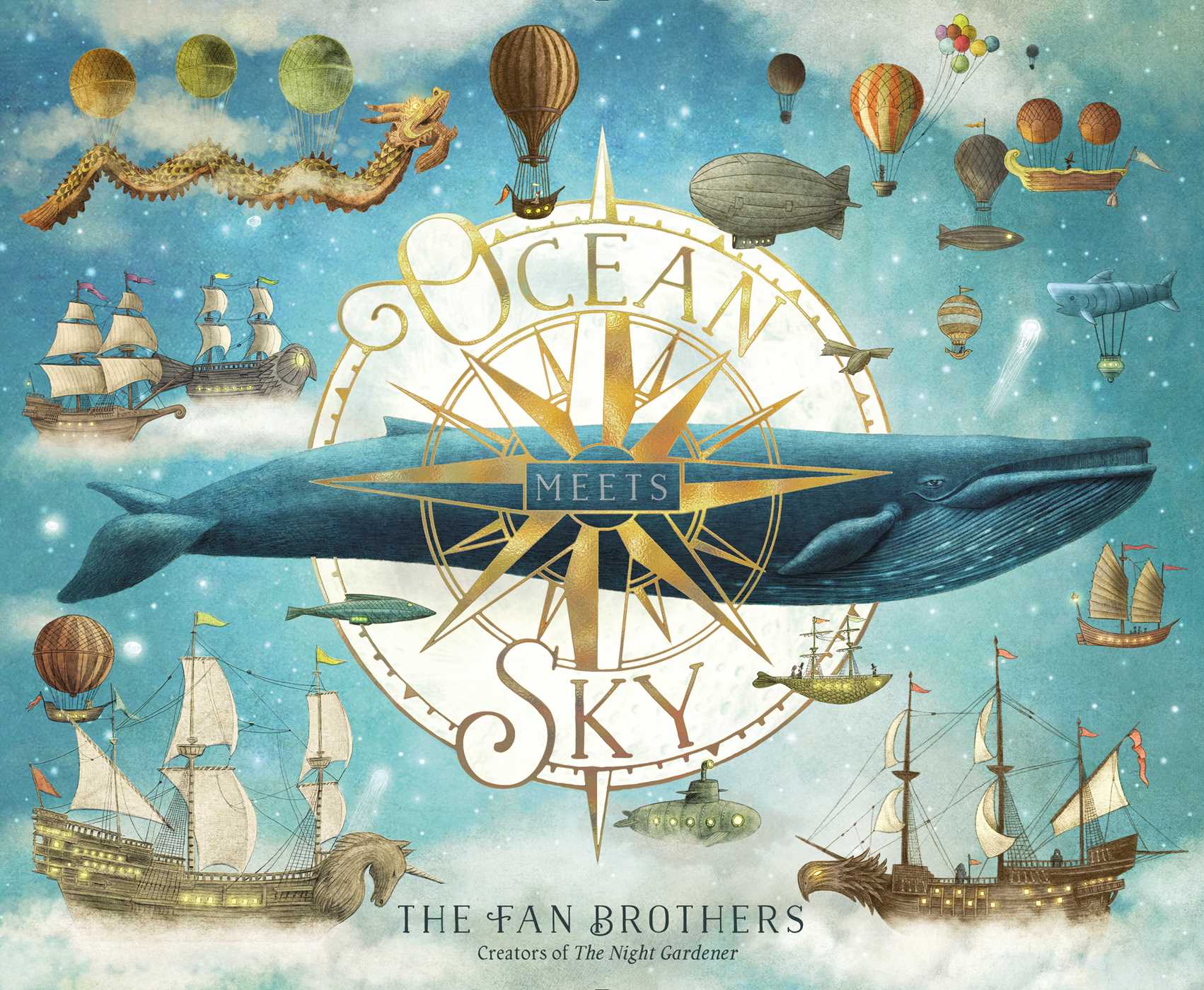 Ocean Meets Sky, by Fan Brothers
A little boy builds a ship to honor his great grandfather and sets sail for the magical place where ocean meets sky from his grandfathers stories.
Recommended by Gene Nelson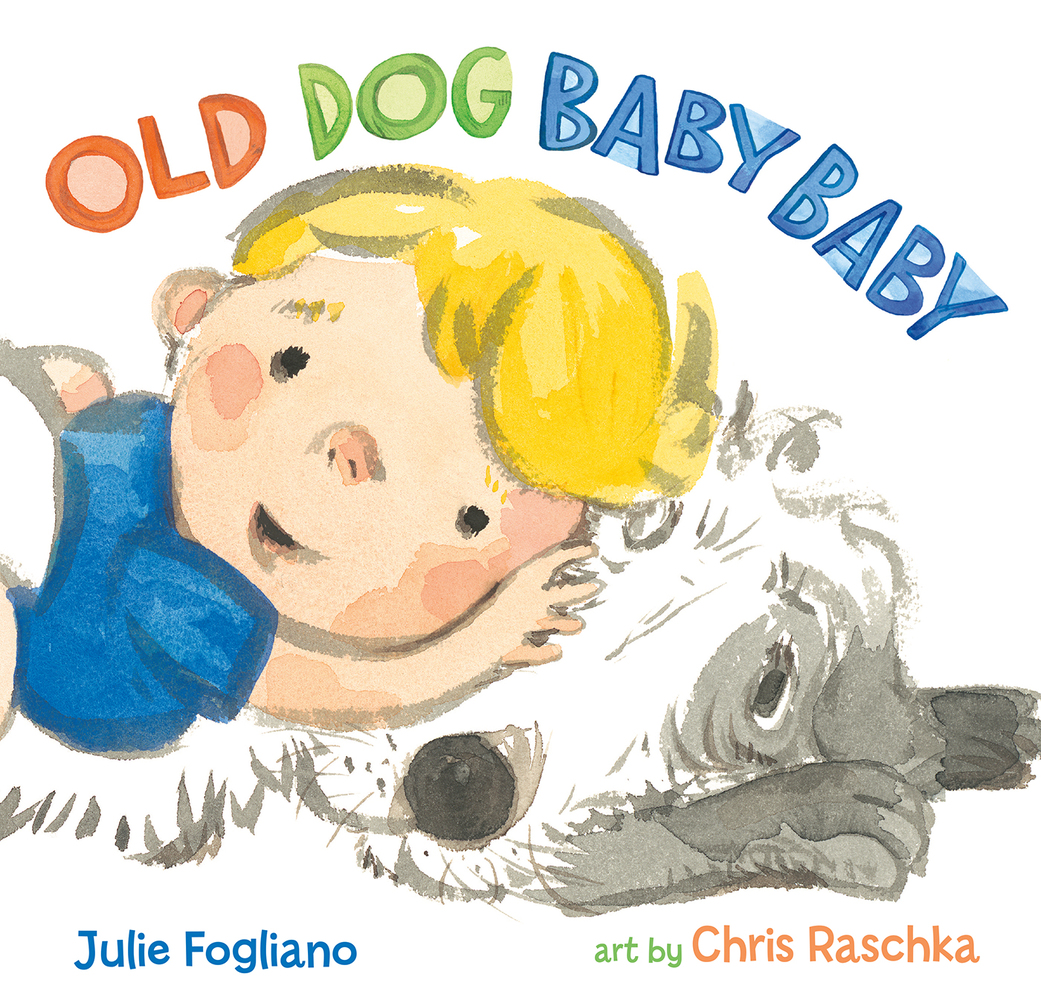 Old Dog Baby Baby, by Julie Fogliano
With simple and lyrical rhyming, this story is about a baby and the old family dog who meet and explore the world under the kitchen table. At the end of the day, a new friendship is solidified as both buddies snuggle together, sound asleep.
Recommended by Tina Peterson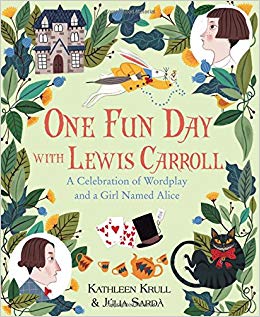 One Fun Day With Lewis Carroll, by Kathleen Krull
The wordsmith Lewis Carroll is famed for the freewheeling world of Wonderland in his beloved classics Alice's Adventures in Wonderland and Through the Looking Glass. In this gloriously illustrated picture book, Carroll's childlike love of life is showcased alongside his brilliance at creating and adapting playful words and phrases.
Recommended by Gene Nelson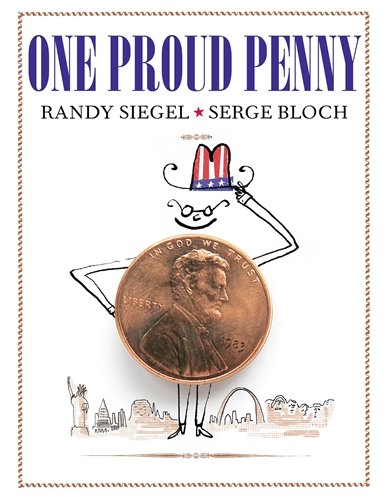 One Proud Penny, by Randy Siegel
Have you ever wondered where that penny traveled before it came to you? Or perhaps you have wondered where pennies are made, or how many pennies are actually out there. After reading this story about one penny's travels, you just might have all the answers, plus some other interesting facts all about pennies!
Recommended by Tina Peterson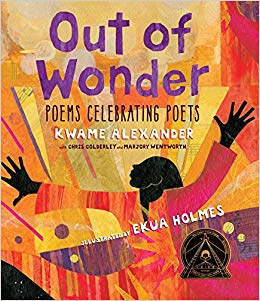 Out of Wonder: Poems Celebrating Poets, by Kwame Alexander
In this gorgeous book, Alexander introduces us to twenty of his favorite poets. Some lived centuries ago and wrote in languages other than English, while others are still alive and writing poetry today. Alexander selected his poets based on two criteria: first, they had to be interesting people, and second, we had to be passionately in love with their poetry. Alexander believes that by reading other poets we can discover our own wonder. Such a beautiful collection of poetry and breathtaking artwork that will enhance any classroom, library, or home.
Recommended by Cassy Lewis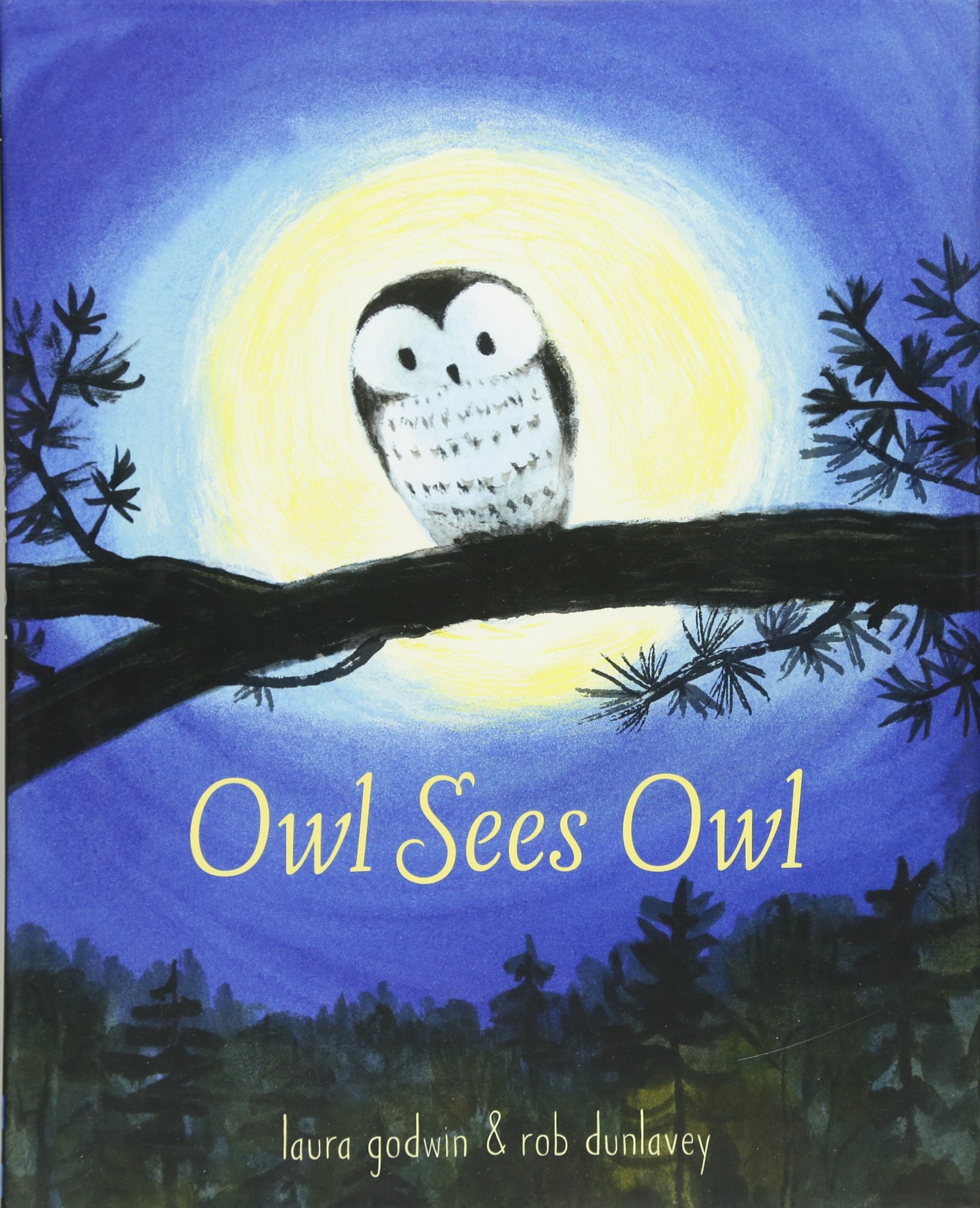 Owl Sees Owl, by Laura Godwin
A simple book based on reverso poetry that tells the story of a small owl's exciting nighttime adventure away from the safety of his nest . . . As owl sees his own startled reflection in a pool of water, the words reverse to help owl travel back home to safety. Clever yet simple.
Recommended by Tina Peterson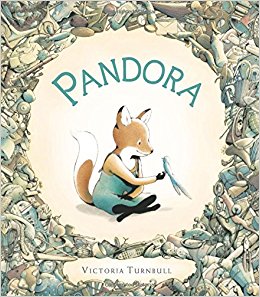 Pandora, by Victoria Turnbull
Pandora lives in a world where everything is broken. She collects many of the broken things and makes herself a beautiful home with them. Unfortunately, she has no one to share it with until a bird with a broken wing arrives. As the bird begins to fly it returns bringing seeds and other things—until one day it doesn't come back. Though she is heartbroken, she gradually sees that things are growing all around her and that the seeds of friendship continue. A beautifully illustrated story about friendship, growth and renewal.
Recommended by April Moody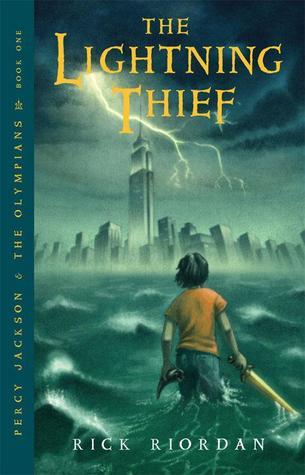 Percy Jackson: The Lightning Thief, by Rick Riordan
Percy Jackson thinks that he is a normal kid. He has a suspicious teacher, Mr. Chiron, who tells him he is a half-blood and sends him to a very weird camp for all half-bloods. Percy now begins to realize that he is not a normal kid; he can do unusual things like read Greek. At camp he meets Grover and Annabeth. These three are about to have the biggest adventure of their life.
I give this book 5 out of 5 stars.
Recommended by Thomas W. from Andrew Lem Lovell's fourth grade class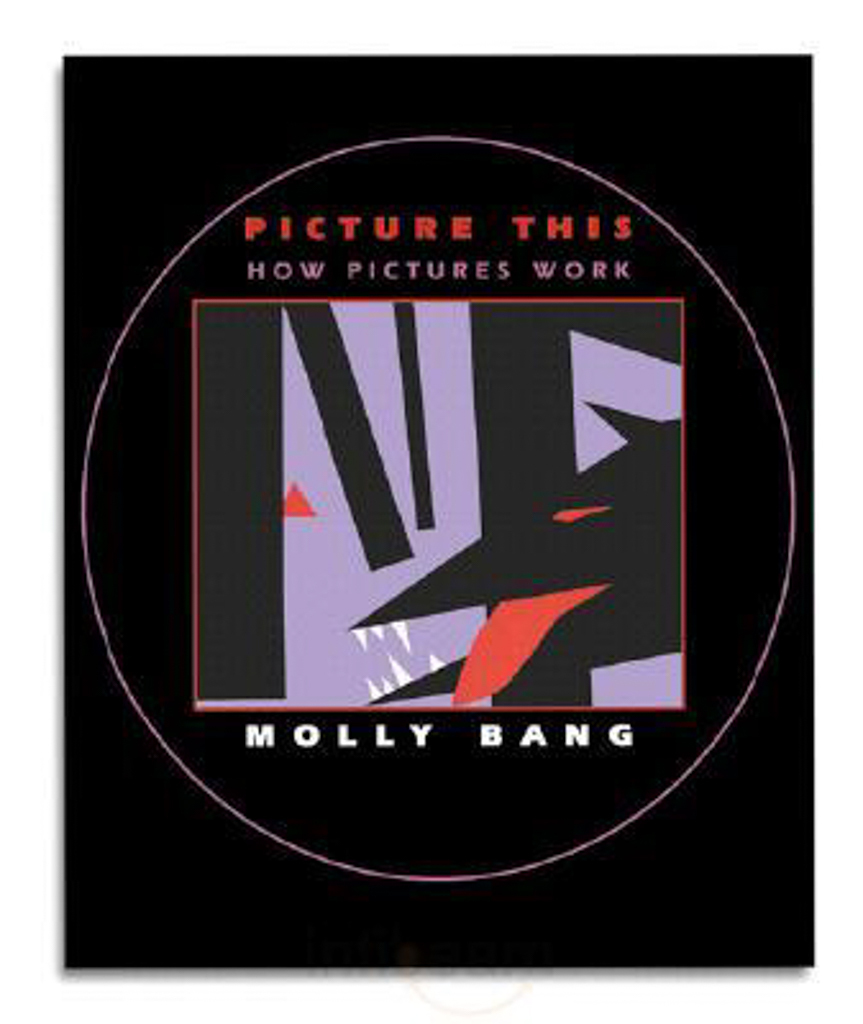 Picture This: How Pictures Work, by Molly Bang
Molly Bang's brilliant, insightful, and accessible treatise is now revised and expanded for its 25th anniversary. Bang's powerful ideas—about how the visual composition of images works to engage the emotions and how the elements of an artwork can give it the power to tell a story—remain unparalleled in their simplicity and genius.
Recommended by Gene Nelson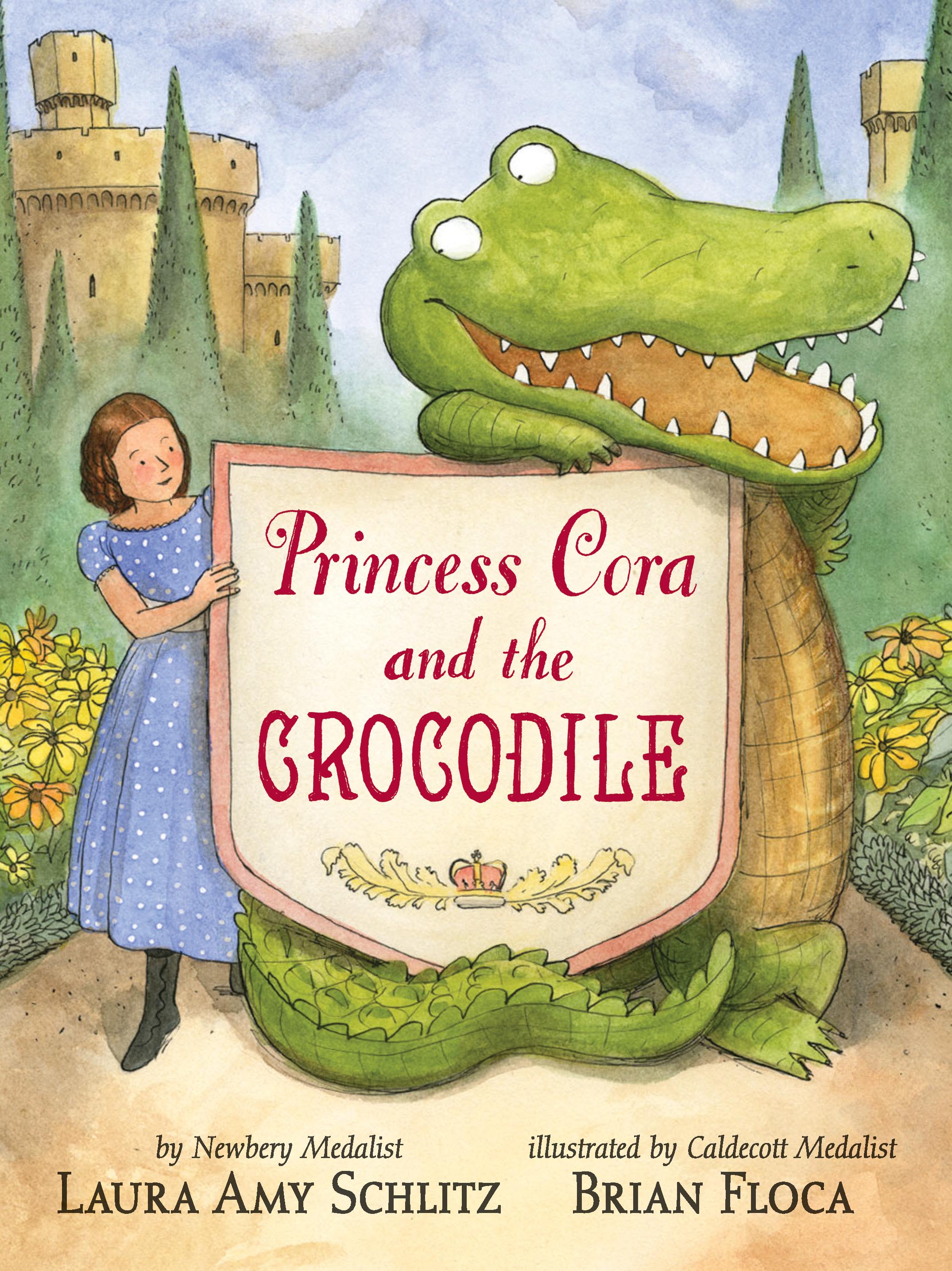 Princess Cora and the Crocodile, by Laura Amy Schlitz
Princess Cora is sick of boring lessons. She's sick of running in circles around the dungeon gym. She's sick, sick, sick of taking three baths a day. And her parents won't let her have a dog. But when she writes to her fairy godmother for help, she doesn't expect that help to come in the form of a crocodile—a crocodile who does not behave properly. With perfectly paced dry comedy, children's book luminaries Laura Amy Schlitz and Brian Floca send Princess Cora on a delightful outdoor adventure.
Recommended by Gene Nelson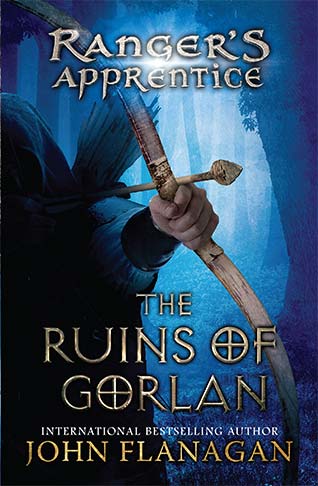 Ranger's Apprentice Series, by John Flanagan
This series focuses on Will, an orphan living in the Castle Araluen in a medieval-type setting. On Choosing Day, Will is bound as an apprentice to Halt, the most famous ranger in all the lands. During his five years of training, he learns the ranger skills that enable him to battle monsters and human enemies as he serves the king and protects the people of the kingdom of Araluen.
Recommended by Joyce Terry (See full article here)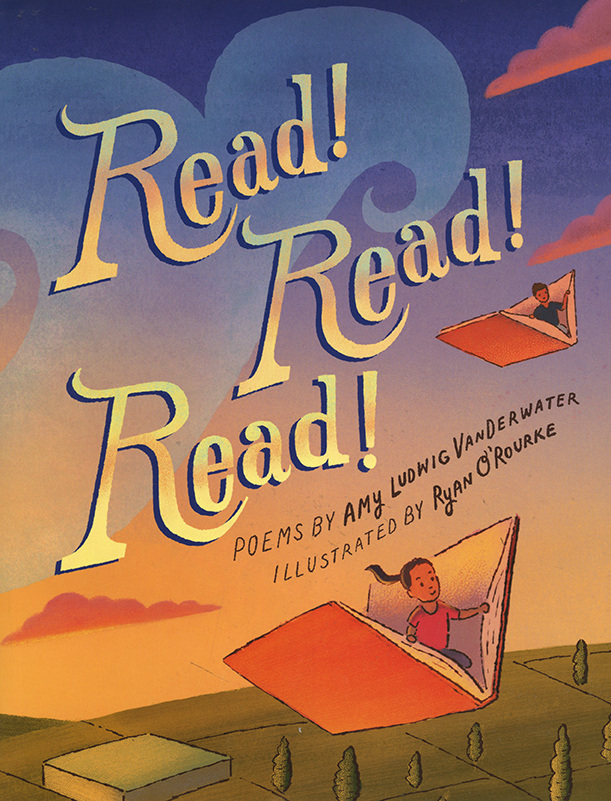 Read! Read! Read!, by Amy Ludwig Vanderwater
Twenty-three poems capture the joys of reading from that thrilling moment when a child first learns to decipher words to the excitement that follows in reading everything from road signs to field guides to internet articles to stories. These poems also explore what reading does, lyrically celebrating how it opens minds, can make you kind, and allows you to explore the whole world. Ryan O'Rourke's rich artwork beautifully captures the imagination and playfulness in these poems.
Recommended by Kathleen Pope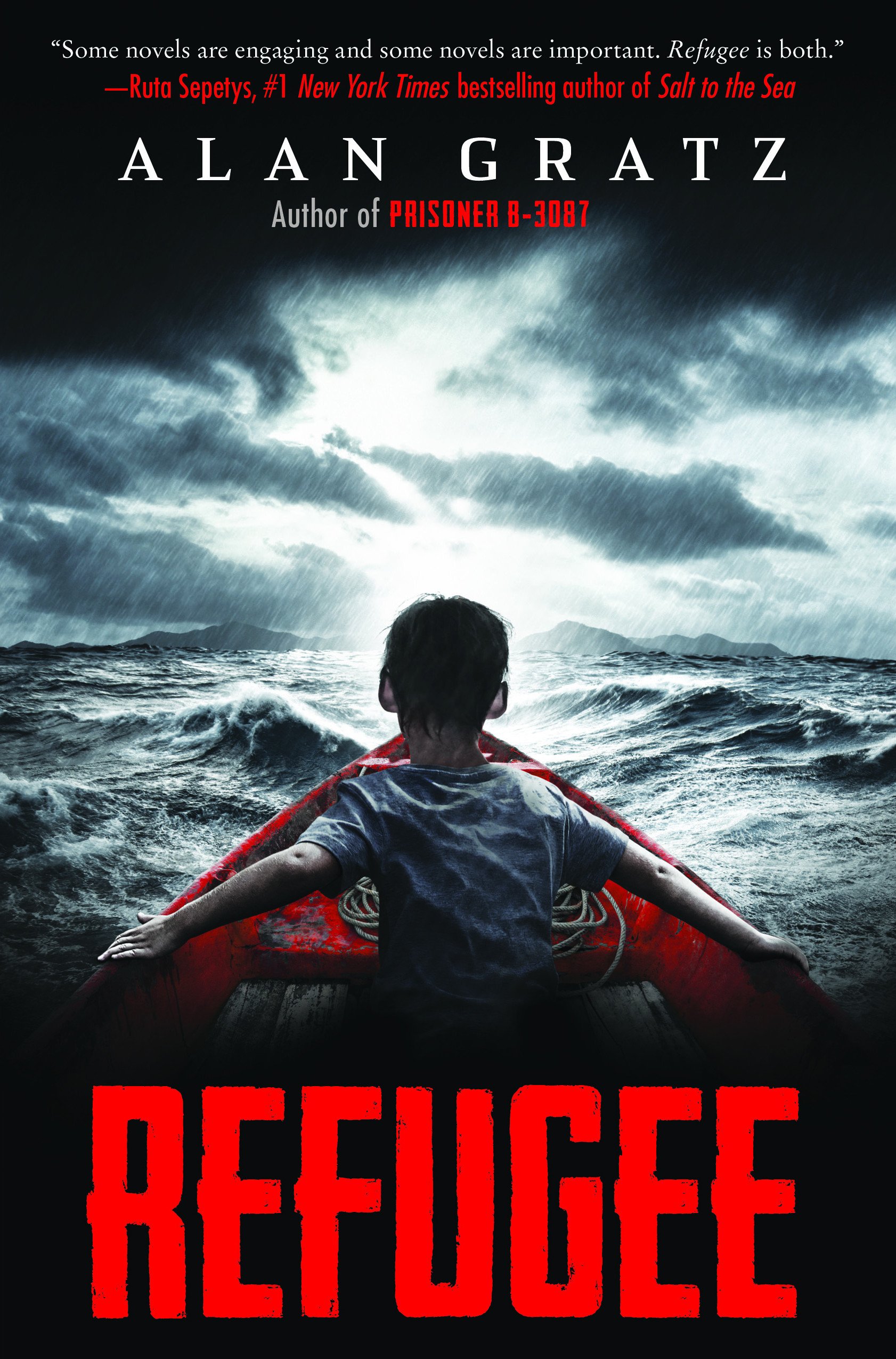 Refugee, by Alan Gratz
Gratz presents three interrelated stories of survival. This book centers on three children and their families who are driven from their homes by war, violence, and unrest. Josef must leave Nazi-controlled Germany and sail to Cuba with his family. Isabel and her family try to escape Cuba on a makeshift raft during the exodus in the 1990s. Mahmoud and his family seek refuge from the ongoing war and violence in Syria by fleeing to Greece. These three accounts share elements of hardship, fear, and trauma, while also highlighting the power of love, family, and incredible sacrifice. This powerful and timely story will help young people make sense of today's refugee crisis. 
Recommended by Cassy Lewis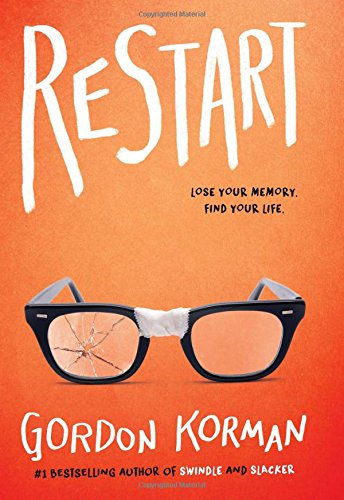 Restart, by Gordon Korman
Chase doesn't remember falling off the roof or hitting his head. He doesn't, in fact, remember anything. He wakes up in a hospital room and suddenly has to learn his whole life all over again . . . starting with his own name. At first, Chase is desperate to get his memory back, but as he begins the school year and pieces together who he used to be, Chase starts to think that maybe it would be best not to know. Why are so many kids afraid of him? Why doesn't he like the guys who used to be his best friends? Can he really start over as a "new" person? By using multiple voices—especially those of the bully and the victim— the author has taken the subject of bullying to a new place. This refreshing perspective, along with Korman's ability to tap into the middle schooler's mind, makes this book a must-have for any classroom or library.
Recommended by Gordon Korman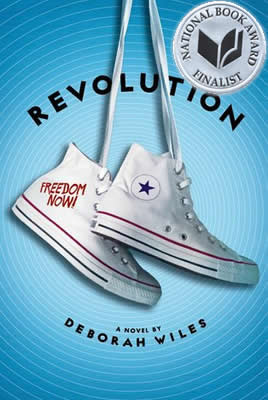 Revolution, by Deborah Wiles
It's 1964, and Sunny's town is being invaded. Or at least that's what the adults of Greenwood, Mississippi, are saying. All Sunny knows is that people from up north are coming to help people register to vote. They're calling it Freedom Summer.
Meanwhile, Sunny can't help but feel like her house is being invaded, too. She has a new stepmother, a new brother, and a new sister crowding her life, giving her little room to breathe. And things get even trickier when Sunny and her brother are caught sneaking into the local swimming pool—where they bump into a mystery boy whose life is going to become tangled up in theirs.
As she did in her groundbreaking documentary novel Countdown, award-winning author Deborah Wiles uses stories and images to tell the riveting story of a certain time and place—and of kids who, in a world where everyone is choosing sides, must figure out how to stand up for themselves and fight for what's right.
Recommended by Rachel Wadham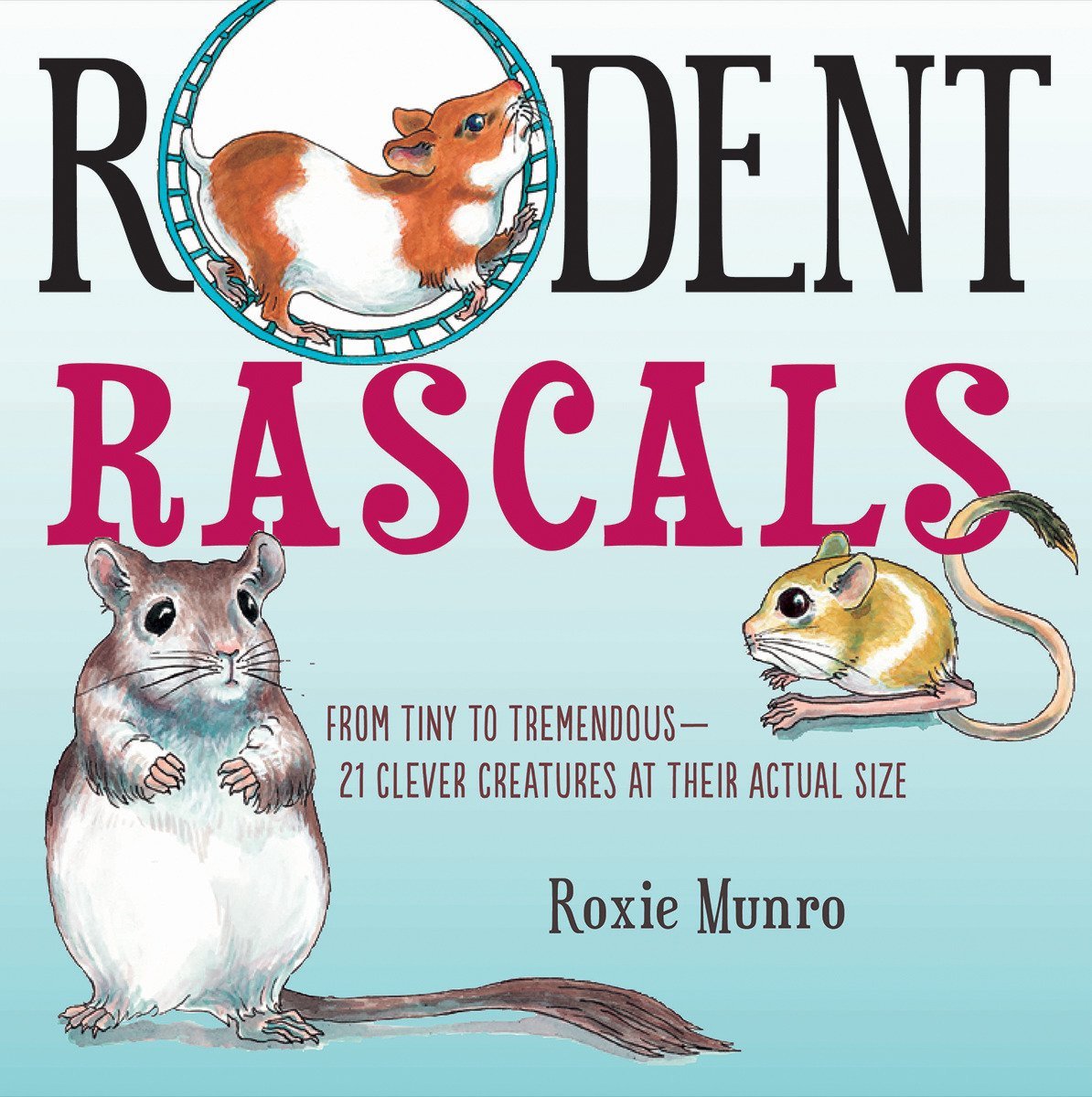 Rodent Rascals, by Roxie Munro
What is the smallest rodent in the world? What is the biggest? How long can rodents live? How do they find mates? In this wonderfully detailed new book from an award-winning author, life-sized illustrations of rodent species from around the world accompany simple, thorough text describing their life cycles, sizes, habitats, and ranges.
Recommended by Gene Nelson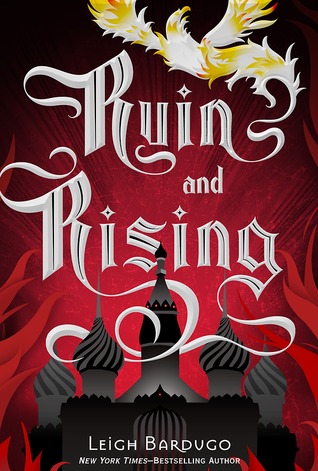 Ruin and Rising (Grisha Trilogy), by Leigh Bardugo
The capital has fallen. The Darkling rules Ravka from his shadow throne. Now the nation's fate rests with a broken Sun Summoner, a disgraced tracker, and the shattered remnants of a once-great magical army. Deep in an ancient network of tunnels and caverns, a weakened Alina must submit to the dubious protection of the Apparat and the zealots who worship her as a Saint. Yet her plans lie elsewhere, with the hunt for the elusive firebird and the hope that an outlaw prince still survives. Alina will have to forge new alliances and put aside old rivalries as she and Mal race to find the last of Morozova's amplifiers. But as she begins to unravel the Darkling's secrets, she reveals a past that will forever alter her understanding of the bond they share and the power she wields. The firebird is the one thing that stands between Ravka and destruction, and claiming it could cost Alina the very future she's fighting for.
Ruin and Rising is the thrilling final installment in Leigh Bardugo's Grisha Trilogy.
Recommended by Rachel Wadham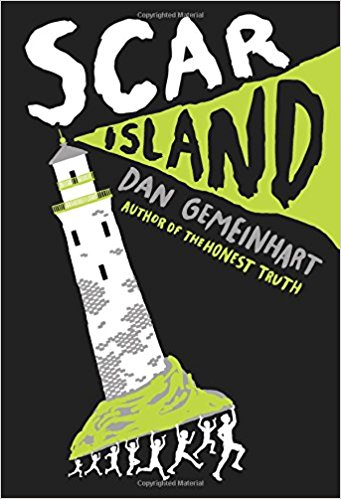 Scar Island, by Dan Gemeinhart
Jonathan Grisby is a new arrival at the Slabhenge Reformatory School for Troubled Boys. The school is in an old crumbling fortress on an island that is slowly eroding. Riddled with guilt for his mistakes, Jonathan feels he deserves to be in this place. Just as Jonathan is getting used to the cruel punishments of the "admiral," a freak accident leaves all of the boys without any adult supervision. The boys have newfound freedom but don't expect the dangers that come with it. This story is an intense page turner while also being insightful about the prisons we create for ourselves. This was a Lord of the Flies best for older middle readers.
Recommended by April Moody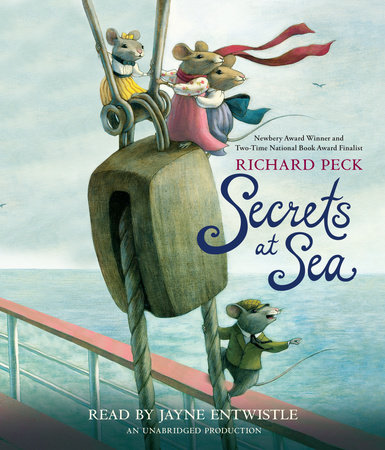 Secrets at Sea, by Richard Peck
In 1887, two families occupy the Cranston home in the Hudson Valley: the Upstairs Cranstons—a human family consisting of Mr. and Mrs. Cranston and their two daughters, Olive and Camilla, and the other family—the Mice Cranstons, who have occupied the home for generations longer than their human counterparts. The mice consist of four surviving siblings: Helena, Louise, Beatrice, and Lamont. On the day that the mice learn that the social-climbing Human Cranstons plan to set sail for England to find a husband for Olive, they refuse to be left behind. Certain that they are needed to shape the destiny of their human counterparts, the Mice Cranstons decide that they also must travel to Europe. The four mice encounter many aristocratic humans and mice as they set sail on a life-changing journey filled with danger and surprise.
Recommended by Dr. Terrell Young (See full article here)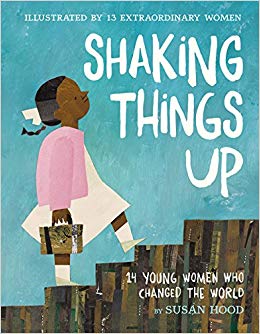 Shaking Things Up: 14 Young Women Who Changed the World, by Susan Hood
Fresh, accessible, and inspiring, Shaking Things Up introduces fourteen revolutionary young women—each paired with a noteworthy female artist—to the next generation of activists, trail-blazers, and rabble-rousers. From the award-winning author of Ada's Violin, this is a poetic and visual celebration of persistent women throughout history. 
Recommended by Kathleen Pope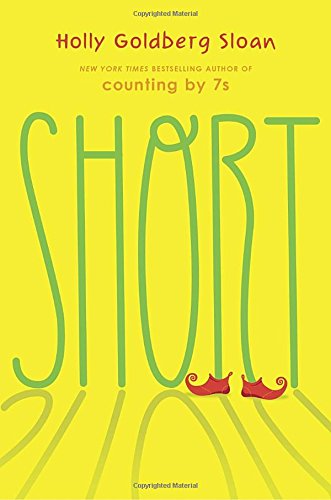 Short, by Holly Goldberg Sloan
In this heartwarming, funny middle-grade novel by the bestselling author of Counting by 7s, Julia grows into herself while playing a Munchkin in a production of The Wizard of Oz.
Recommended by Gene Nelson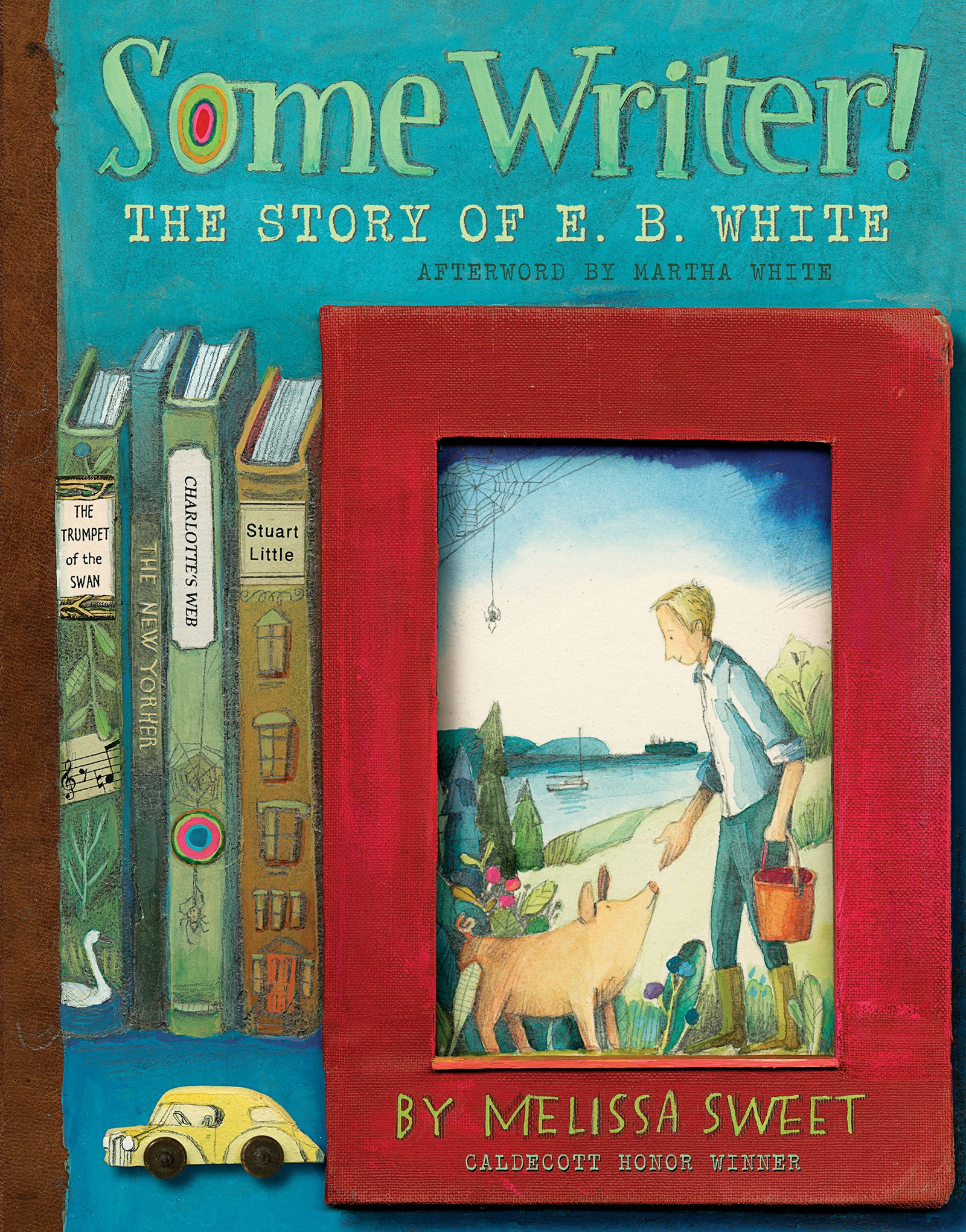 Some Writer: The Story of E. B. White, by Melissa Sweet
This book describes a brilliant life, brilliantly portrayed from primary source documents and photographs and lavishly coalesced by Melissa Sweet's colorful, detailed, scrapbook-style art. Choosing to do a biography on an iconic and beloved writer is risky business. It has to be just right, a carefully balanced nuance of research and wonder. And this work is indeed just right!
Recommended by Nathan Spofford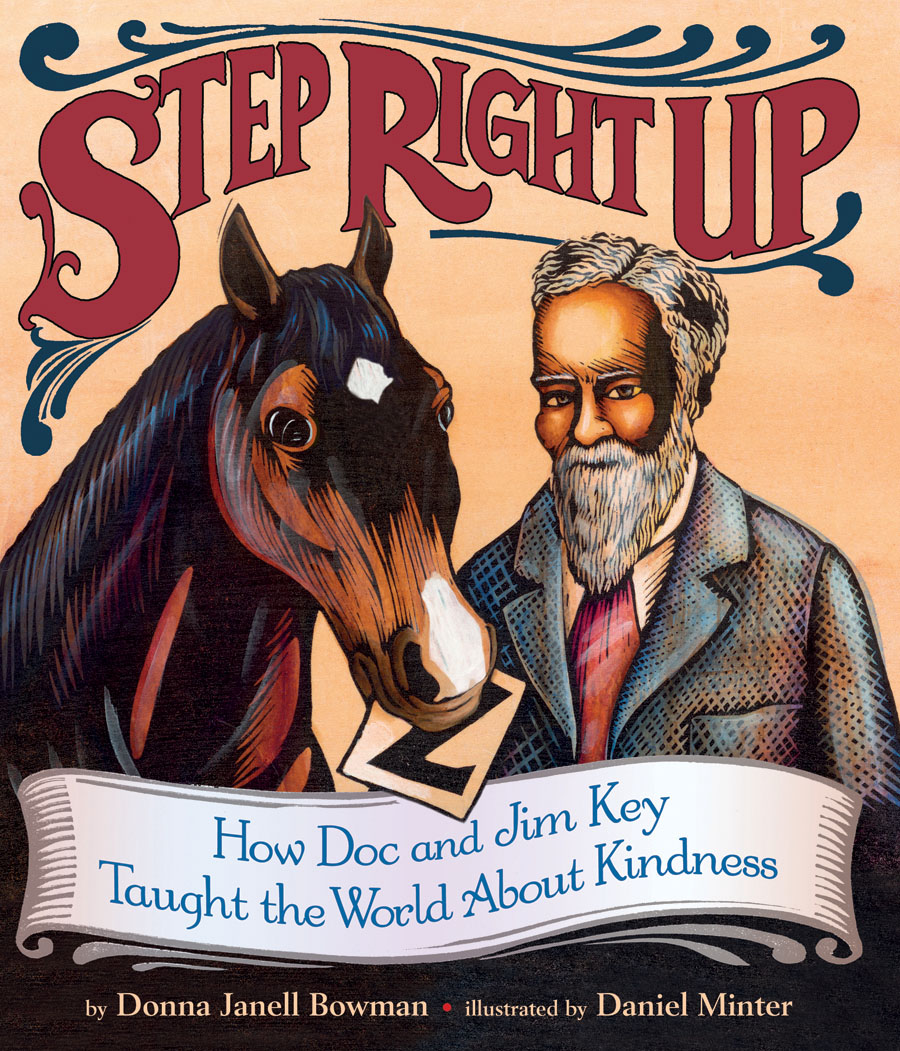 Step Right Up: How Doc and Jim Key Taught the World about Kindness, by Donna Janell Bowman
A beautifully illustrated true story of a former slave turned doctor/veterinarian. William "Doc" Key was well known in his community for providing remedies to both humans and animals. While the biography shares general information about Doc's life, its focus is on how Doc Key healed a sickly foal named Jim and then taught the horse to read, spell, and even do math problems. Doc and Jim toured the United States, amazing audiences and promoting kindness to animals. This is an amazing story of how one man and one horse profoundly changed the ideas of a nation through something as simple as kindness. More extensive information about Doc's life as well as archival photos are included in the back of the book.
Recommended by Tina Peterson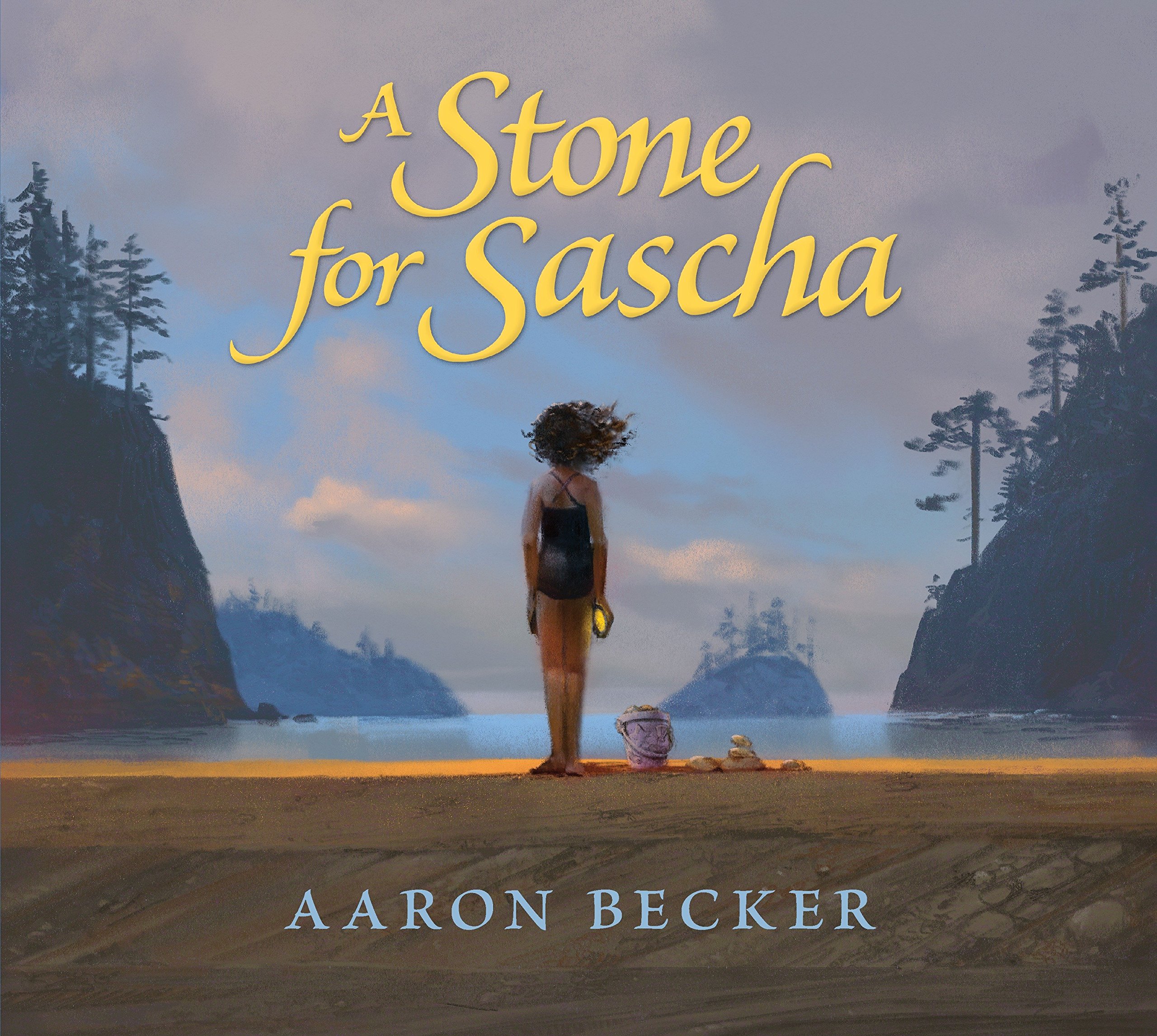 A Stone for Sascha, by Aaron Becker
This year's summer vacation will be very different for a young girl and her family without Sascha, the beloved family dog, along for the ride. But a wistful walk along the beach to gather cool, polished stones becomes a brilliant turning point in the girl's grief.
Recommended by Gene Nelson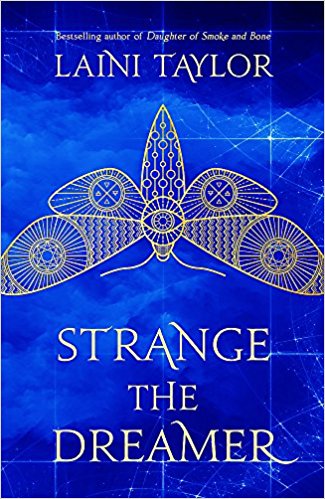 Strange the Dreamer, by Laini Taylor
The dream chooses the dreamer, not the other way around—and Lazlo Strange, war orphan and junior librarian, has always feared that his dream chose poorly. Since he was five years old he's been obsessed with the mythic lost city of Weep, but it would take someone bolder than he to cross half the world in search of it. Then a stunning opportunity presents itself in the person of a hero called the Godslayer and a band of legendary warriors, and he has to seize his chance or lose his dream forever.
Recommended by Gene Nelson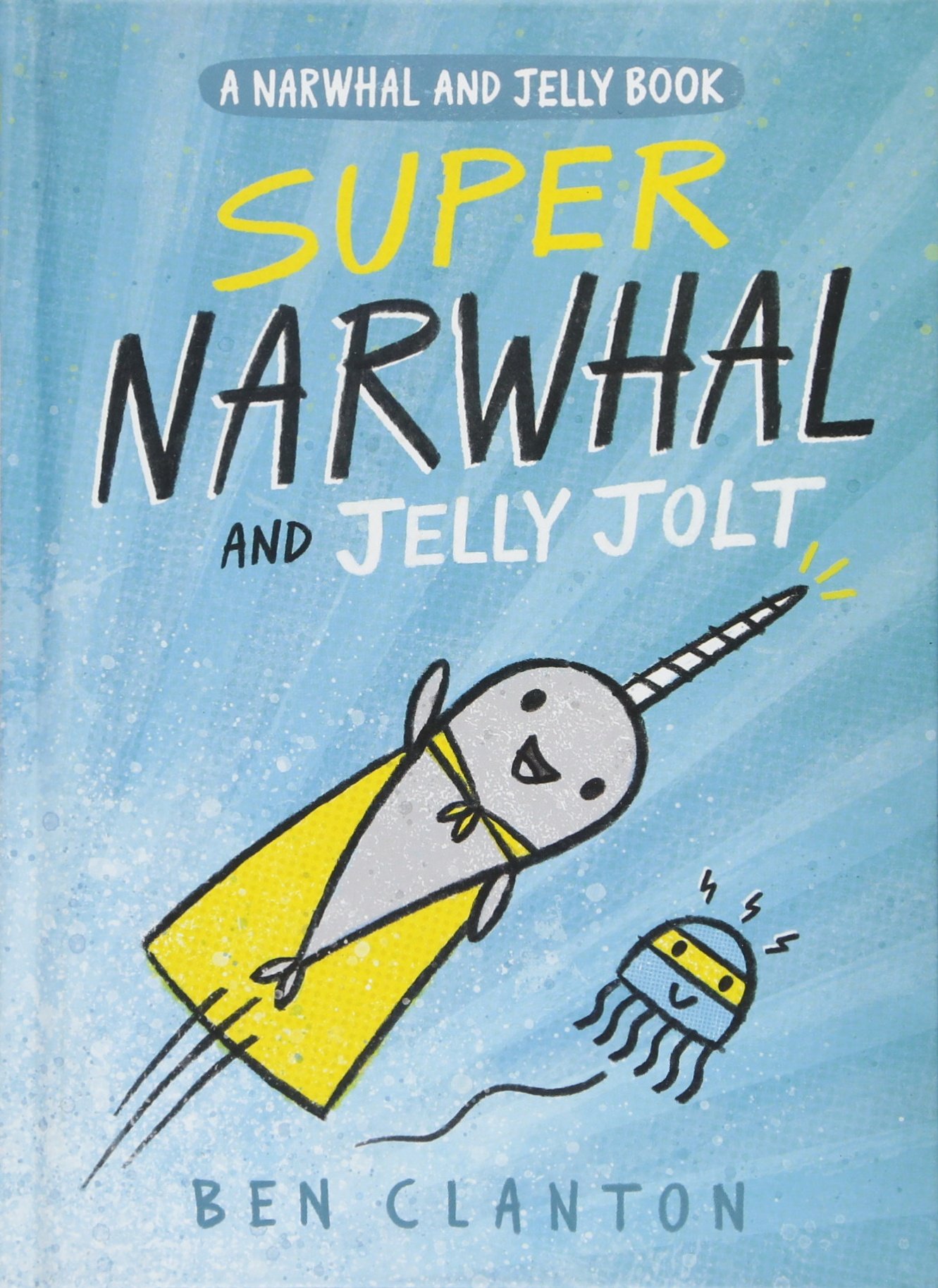 Super Narwhal and Jelly Jolt, by Ben Clanton
The fun continues as Narwhal and Jelly superfy their friendship. Jelly Jolt has a superpower, but what is Narwhal's superpower? Come find out as these two friends adventure their way across the ocean, superfying other sea creatures along the way.
Recommended by Tina Peterson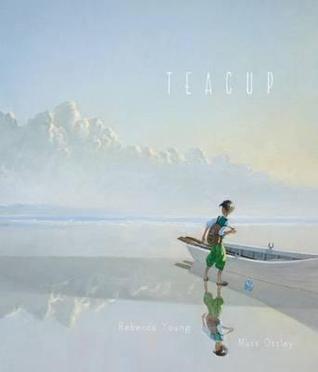 Teacup, by Rebecca Young
Breathtaking illustrations partnered with a simple text tell the allegorical story of a boy who needs to leave his home and find a new one. He carries with him a book, a bottle, and a teacup full of earth from his home. After a tree grows from the cup and he is safely rooted in his new home, a girl arrives with a broken eggshell cup. . . . A book deliciously filled with many possible meanings.
Recommended by Tina Peterson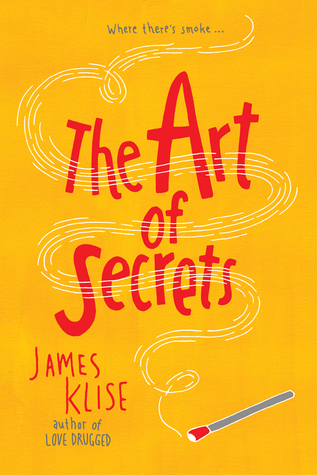 The Art of Secrets, by James Klise
When Saba Khan's apartment burns in a mysterious fire, possibly a hate crime, her Chicago high school rallies around her. Her family moves rent-free into a luxury apartment, Saba's Facebook page explodes, and she starts (secretly) dating a popular boy. Then a quirky piece of art donated to a school fund-raising effort for the Khans is revealed to be an unknown work by a famous artist, worth hundreds of thousands of dollars, and Saba's life turns upside down again.
The true story of the fire that sets events in motion and what happens afterward gradually comes together in an innovative narrative made up of journal entries, interviews, articles, letters, text messages, and other documents.
Recommended by Rachel Wadham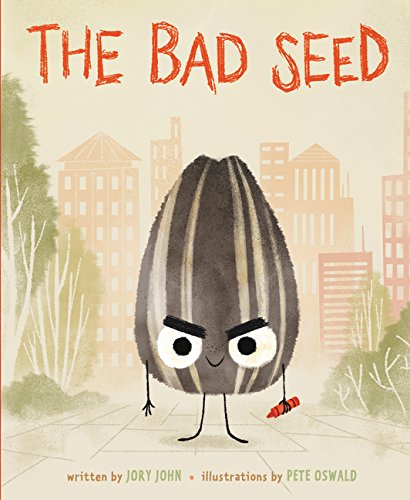 The Bad Seed, by Jory John
This fun book is best enjoyed as a read aloud. Kids and adults alike will enjoy the humor and will keep reading along to see what happens to the "Bad Seed." This is a story that would lead to a great discussion about our reactions to life experiences, the consequences of our choices, and the chance to make a change for the better. 
Recommended by Cassy Lewis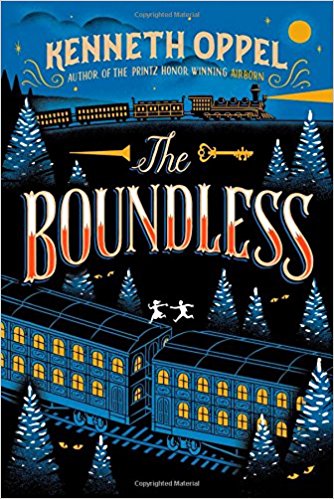 The Boundless, by Kenneth Oppel
The Boundless, the greatest train ever built, is on its maiden voyage across the country, and first-class passenger Will Everett is about to embark on the adventure of his life.
When Will ends up in possession of the key to a train car containing priceless treasures, he becomes the target of sinister figures from his past.
In order to survive, Will must join a traveling circus, enlisting the aid of Mr. Dorian, the ringmaster and leader of the troupe, and Maren, a girl his age who is an expert escape artist. With villains fast on their heels, can Will and Maren reach Will's father and save The Boundless before someone winds up dead?
Recommended by Rachel Wadham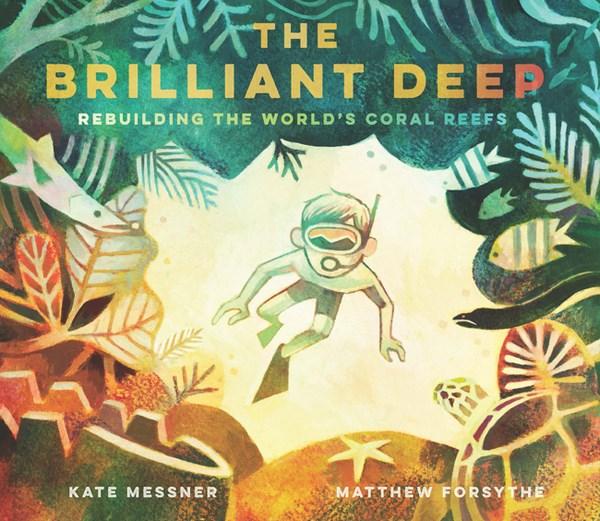 The Brilliant Deep, by Kate Messner
All it takes is one: one coral gamete to start a colony, one person to make a difference, one idea to change the world. The ongoing efforts to save and rebuild the world's coral reefs - with hammer and glue, and grafts of newly grown coral - are the living legacy of conservationist Ken Nedimyer.
Recommended by Teri Dean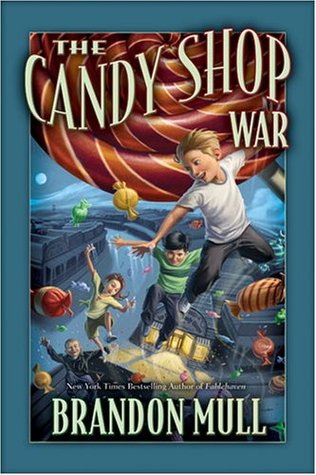 The Candy Shop War, by Brandon Mull
Four kids go to a candy shop and start helping the owner clean up for candy. One day the lady and the kids are hard at work and the lady gives them magic candy. First she gives them Moonrocks that makes them jump super high. She then sends them on a secret mission. Read to find out what happens next.
I give this book 5 out of 5 stars.
Recommended by Trenton B. from Andrew Lem Lovell's fourth grade class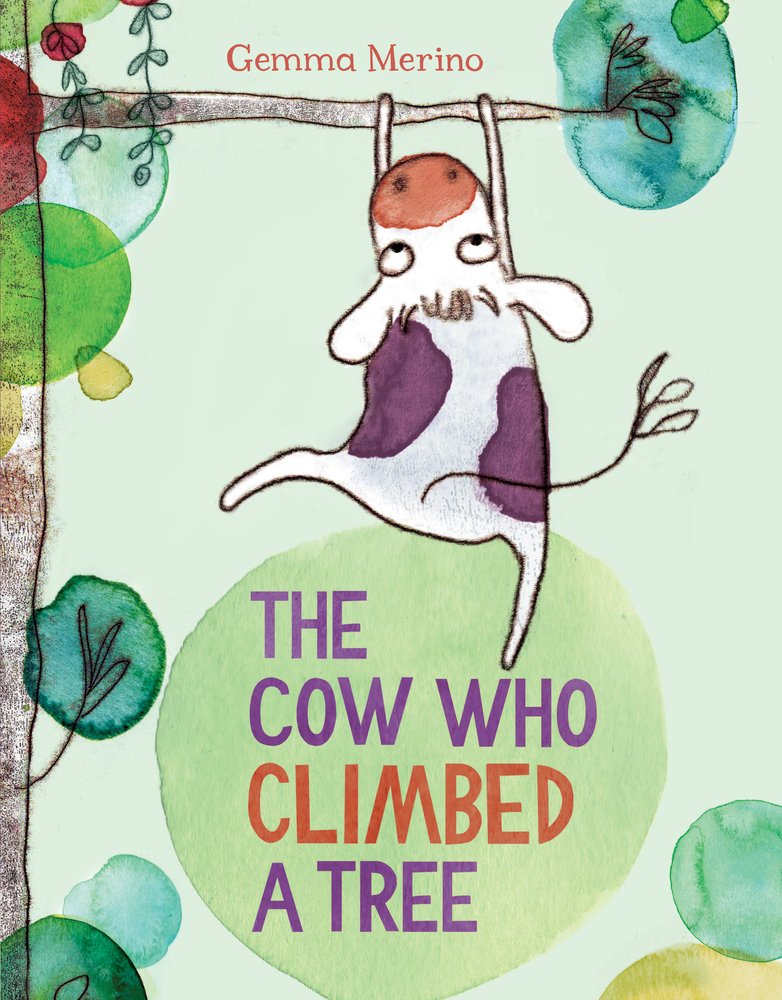 The Cow Who Climbed a Tree, by Gemma Merino
Tina isn't like the other cows. She believes that the sky is the limit and that everything is possible. But her sisters aren't convinced—and when Tina tells them she has climbed a tree and met a dragon, they decide that her nonsense has gone too far. Off they go into the woods to find her . . . and they soon discover a world of surprises!
Recommended by April Moody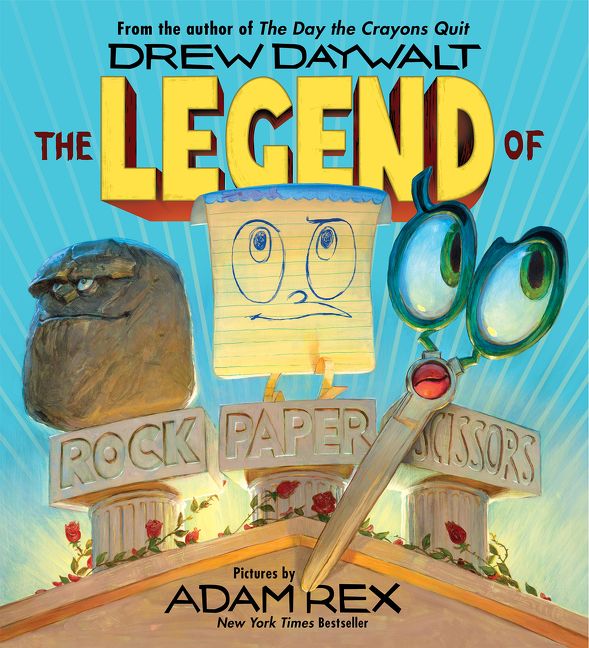 The Legend of Rock Paper Scissors, by Drew Daywalt
You've all played the game. This fantastically hilarious story explains how rock, paper, scissors first came to be. Are you wearing your battle pants?
Recommended by Tina Peterson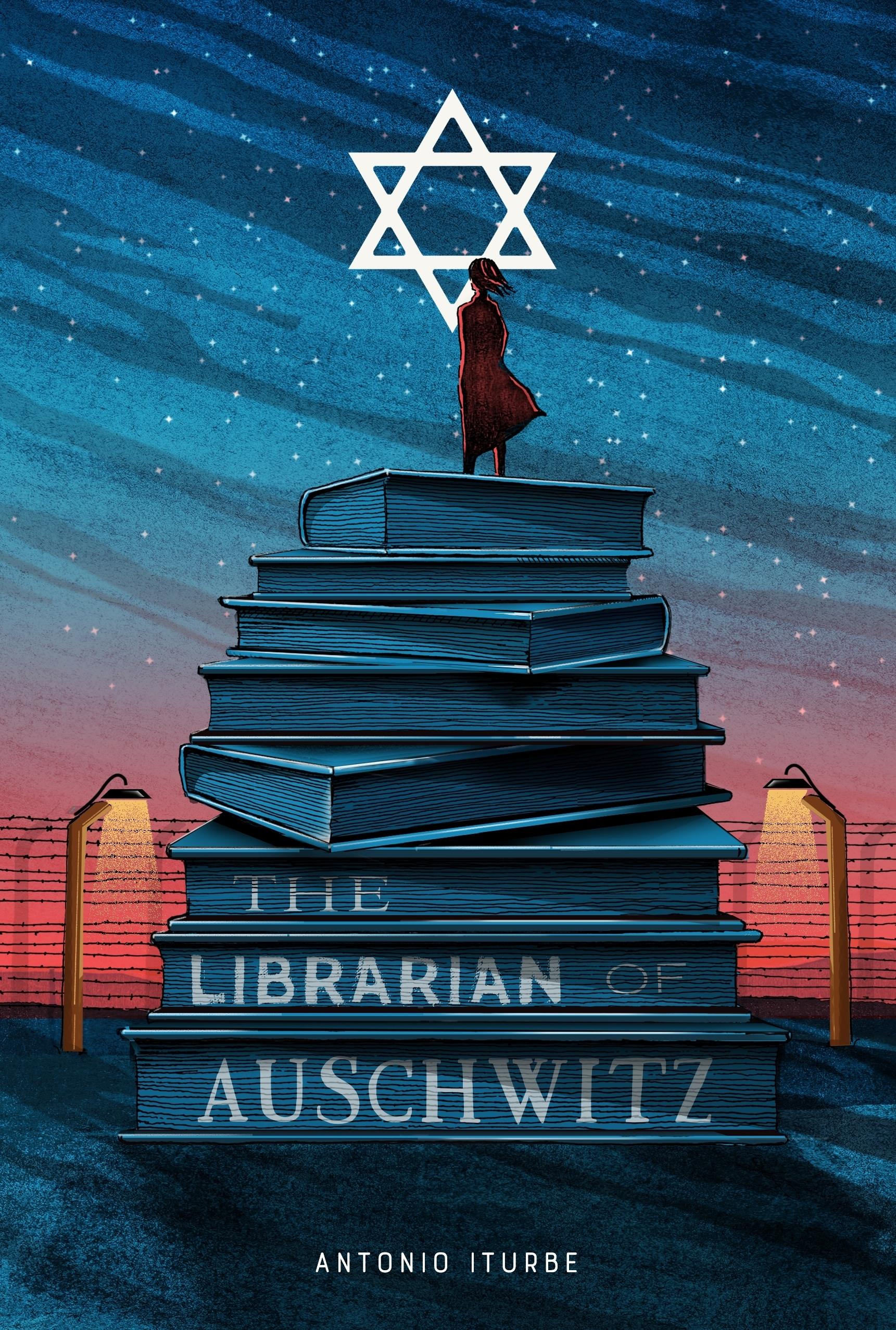 The Librarian of Auschwitz, by Antonio Iturbe
Based on the experience of real-life Auschwitz prisoner Dita Krauss, this is the incredible story of a girl who risked her life to keep the magic of books alive during the Holocaust. Out of one of the darkest chapters of human history comes this extraordinary story of courage and hope.
Recommended by Teri Dean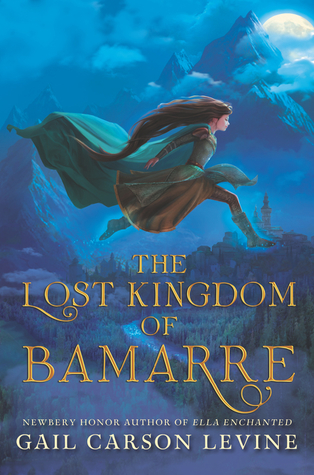 The Lost Kingdom of Bamarre, by Gail Carson Levine
Lady Perengrine (Perry) is a Lakti who has been taught that the Bamarre people are inferior. Perry soon learns secrets from the fairy Halina that make her doubt all she has been taught. Still, she accompanies her father on a military expedition armed with several magical items given to her by her mother. Perry is captured, but her fate is not what she expected. She finds herself learning who she really is and that the fate of the Bamarre may rest with her. A delightful fantasy that references Rapunzel, the Seven-League Boots, and the Good Table Cloth. Fans of Levine will not be disappointed!
Recommended by April Moody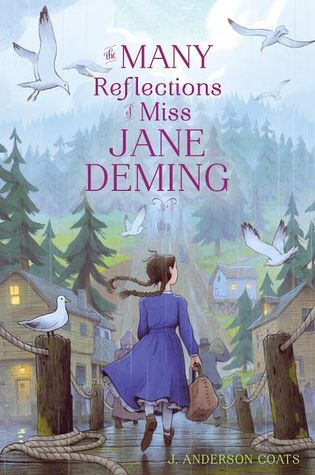 The Many Reflections of Miss Jane Deming, by J. Anderson Coats
Jane's father passed away in the battles of the Civil War. Her stepmother is determined that she will find a new husband and a better life in the Washington Territory. They join an expedition bringing unmarried girls and civil war widows out west. They leave from New York City and travel around South America then up to the Washington territory.
Seattle doesn't turn out to be quite as advertised. In this rough-and-tumble frontier town, Jane is going to need every bit of her broad mind and sturdy constitution—not to mention a good sense of humor and a stubborn streak a mile wide. Jane learns how to live in the territory, to love a new family and to find creative ways to continue her education.
Recommended by April Moody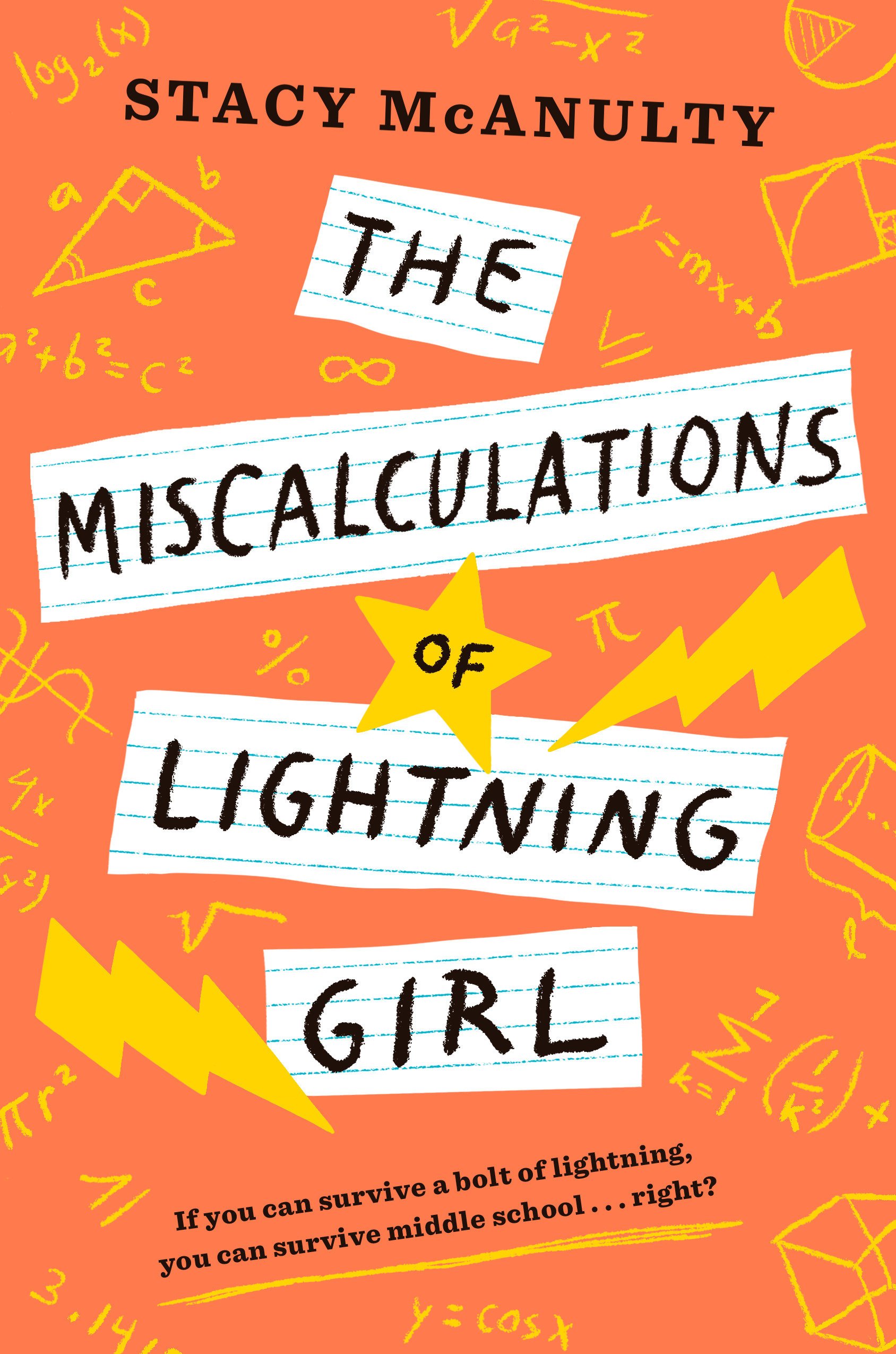 The Miscalculations of Lightning Girl, by Stacy McAnulty
Lucy Callahan was struck by lightning. She doesn't remember it, but it changed her life forever. The zap gave her genius-level math skills, and ever since Lucy has been homeschooled. Now, at 12 years old, she's technically ready for college. She just has to pass 1 more test--middle school! 
Recommended by Stacy McAnulty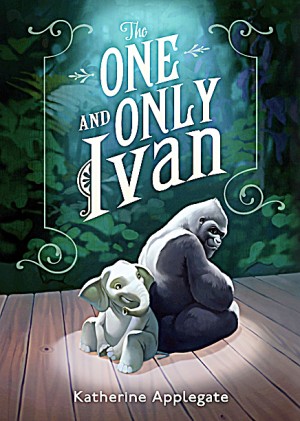 The One and Only Ivan, by Katherine Applegate
Applegate's story comes to life through a gorilla's distinctive narrative voice, which is filled with wry humor, deep emotion, and thought-provoking insights into the nature of friendship, hope, and humanity.
"Katherine Applegate gives readers a unique and unforgettable gorilla's-eye-view of the world that challenges the way we look at animals and at ourselves," noted Newbery Medal Committee Chair Steven Engelfried.
2013 Newberry Award Winner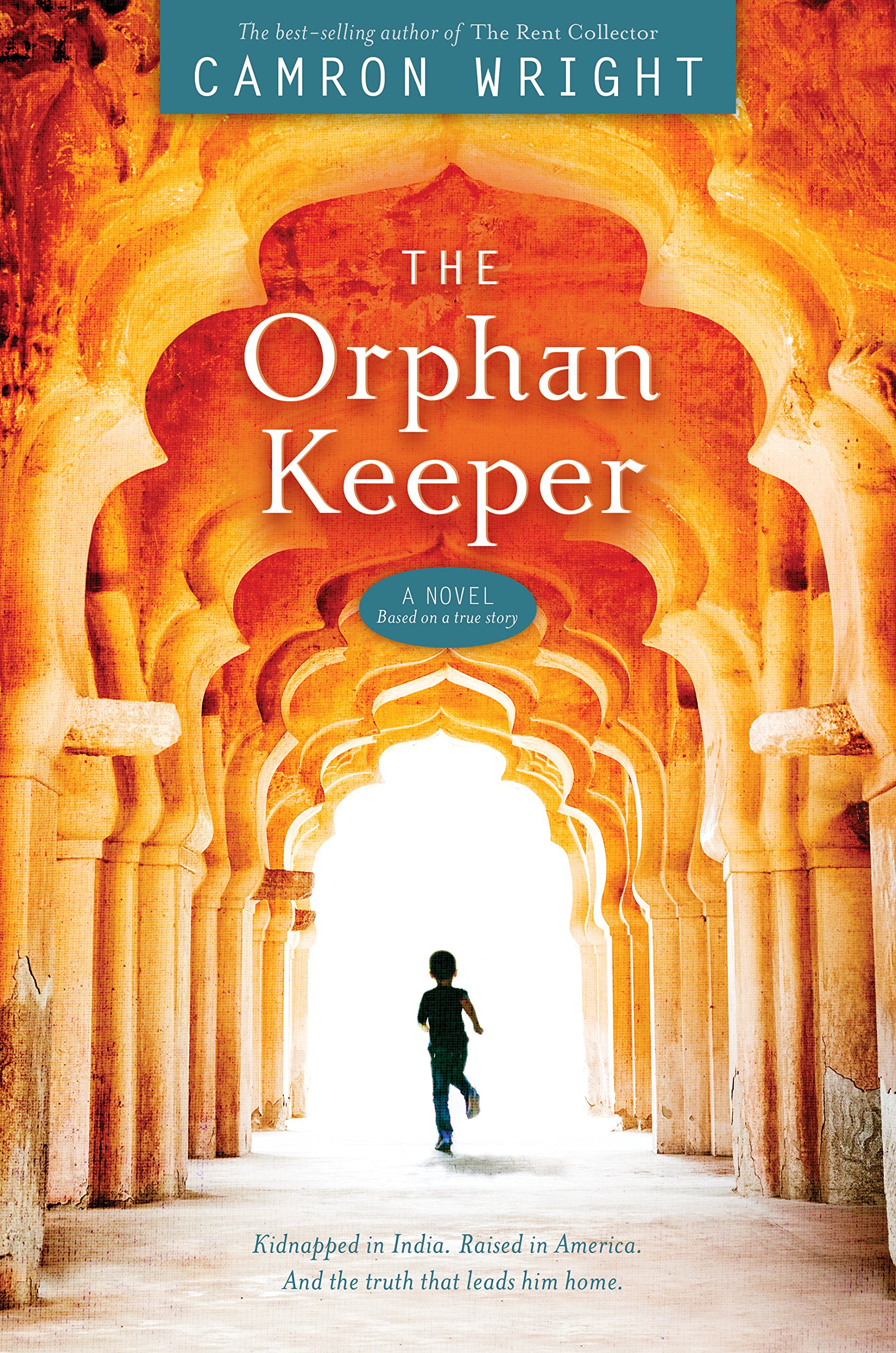 The Orphan Keeper, by Camron Wright
This novel is based on a true story about a young boy that was kidnapped from his home in India and then adopted by a couple living in the United States. It helps you realize the strength of family ties.
I think that this book would be enjoyed by almost any age reader.
Recommended by Patti Greaves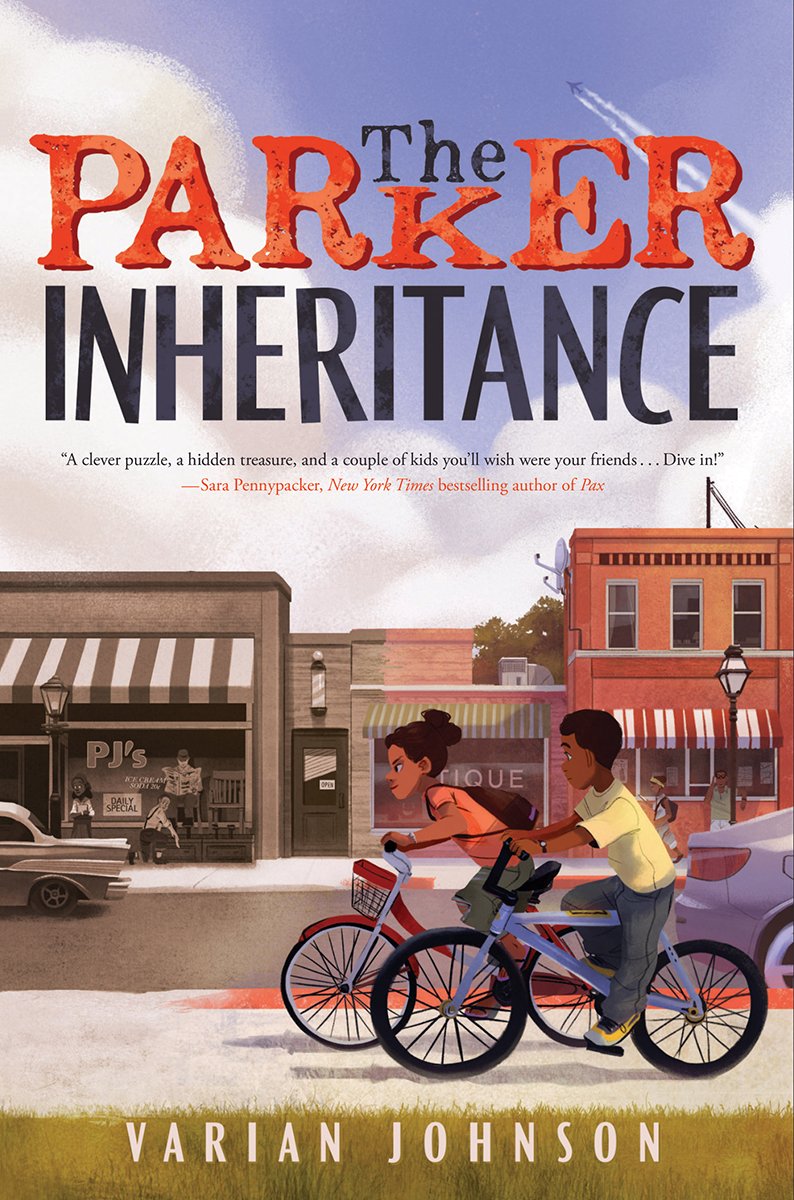 The Parker Inheritance, by Varian Johnson
When Candice finds a letter in an old attic in Lambert, South Carolina, she isn't sure she should read it. It's addressed to her grandmother, who left the town in shame. But the letter describes a young woman. An injustice that happened decades ago. A mystery enfolding its writer. And the fortune that awaits the person who solves the puzzle.
Recommended by Teri Dean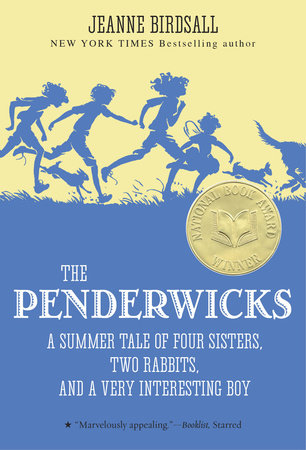 The Penderwicks, by Jeanne Birdsall
Celebrating the joys and pains of family life, Birdsall's The Penderwicks tells the story of one family's summer vacation. Filled with humor, this book captures eras past with its nostalgic tone and style, which is sure to appeal to fans of L.M. Montgomery, Marry Norton, and Beverly Cleary. Although it captures those sensibilities, Birdsall's tale is in no way old fashioned as it deals with the daily issues of family and friendship in sensitive and charming ways. Since the sisters represent a span of ages, this book has great appeal for a wide variety of age groups as a read-aloud or a read-alone. Since it is followed by two sequels—The Penderwicks on Gardam Street and The Penderwicks at Point Mouette—any reader who falls in love with the Penderwicks clan will find much more to enjoy.
Recommended by Rachel Wadham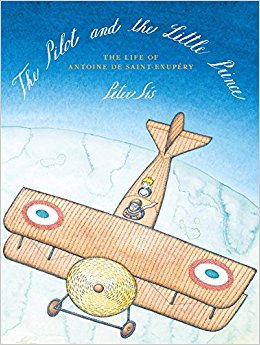 The Pilot and the Little Prince, by Peter Sis
Antoine de Saint-Exupéry was born in France in 1900, when airplanes were just being invented. Antoine dreamed of flying and grew up to be a pilot—and that was when his adventures began. He found a job delivering mail by plane, which had never been done before. He and his fellow pilots traveled to faraway places and discovered new ways of getting from one place to the next. Antoine flew over mountains and deserts. He battled winds and storms. He tried to break aviation records, and sometimes he even crashed. From his plane, Antoine looked down on the earth and was inspired to write about his life and his pilot-hero friends in memoirs and in fiction. Peter Sís's remarkable biography celebrates the author of The Little Prince, one of the most beloved books in the world.
Recommended by Rachel Wadham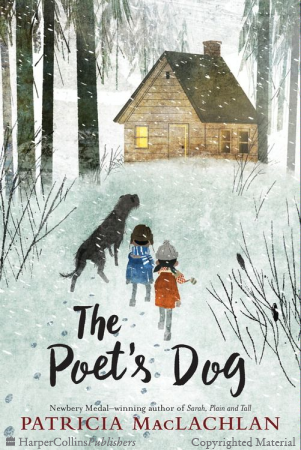 The Poet's Dog, by Patricia MacLaughlan
Don't be fooled by this book's size; it may be little, but it is fierce. In the hands of another writer, this story might have become trite and foolish. With MacLachlan at the helm, it is deep, thoughtful, and poignant. Teddy, an Irish Wolfhound, uses flashbacks to tell the story of losing his dear poet, Sylvan, while rescuing two children lost in a snowstorm—children who turn out to be real jewels!
Recommended by Nathan Spofford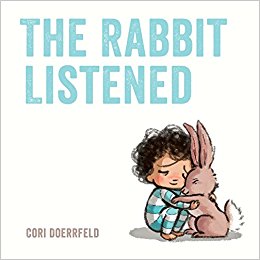 The Rabbit Listened, by Cori Doerrfeld
When something terrible happens, Taylor doesn't know where to turn. All the animals are sure they have the answers. One by one, the animals try to tell Taylor how to process this loss, and one by one they fail. Then the rabbit arrives. All the rabbit does is listen, which is just what Taylor needs. A universal, deeply moving exploration of grief and empathy.
Recommended by Teri Dean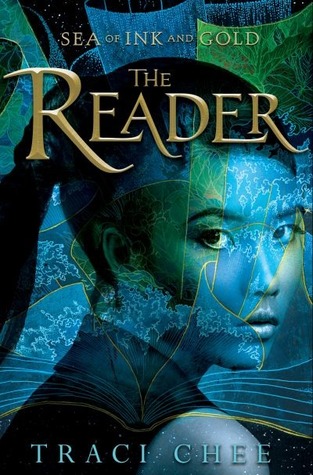 The Reader, by Traci Chee
Sefia's mother is dead. After her father is also viciously murdered, she follows instructions her parents gave her should anything ever happen to them. She flees to the forest with her aunt Nin and a strange object she later learns is a book. Sefia and her aunt spend years hiding and traveling, but when Nin is kidnapped, Sefia vows to find her, learn how to use the book, and get revenge. She and her new friend Archer, who she rescues from a life of slavery, embark on a swashbuckling adventure. As Sefia learns to read she slowly begins to unravel secrets about her world, her place in it, and the power of stories. A great YA page turner with a sequel expected this November.
Recommended by April Moody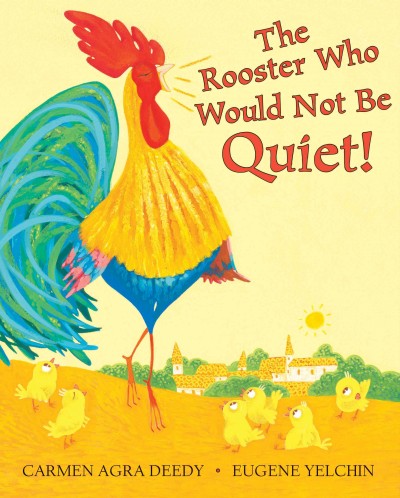 The Rooster Who Would Not Be Quiet, by Carmen Agra Deedy
This Mexican village is downright noisy until a new mayor is elected, one who gradually enacts new laws eventually requiring absolute silence. That is, until a rooster, equal parts happy and noisy, refuses to stop singing, no matter what the new mayor tries. Perky, colorful art illuminates and intensifies the storyline.
Recommended by Nathan Spofford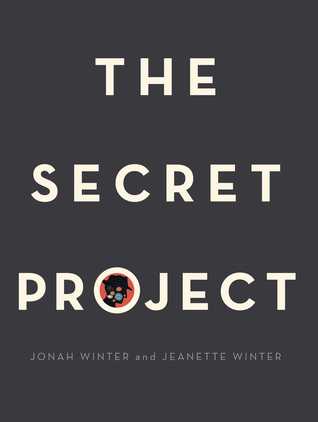 The Secret Project, by Jonah Winter
Mother-son team Jonah and Jeanette Winter bring to life one of the most secretive scientific projects in history—the creation of the atomic bomb—in this powerful and moving picture book.
Recommended by Gene Nelson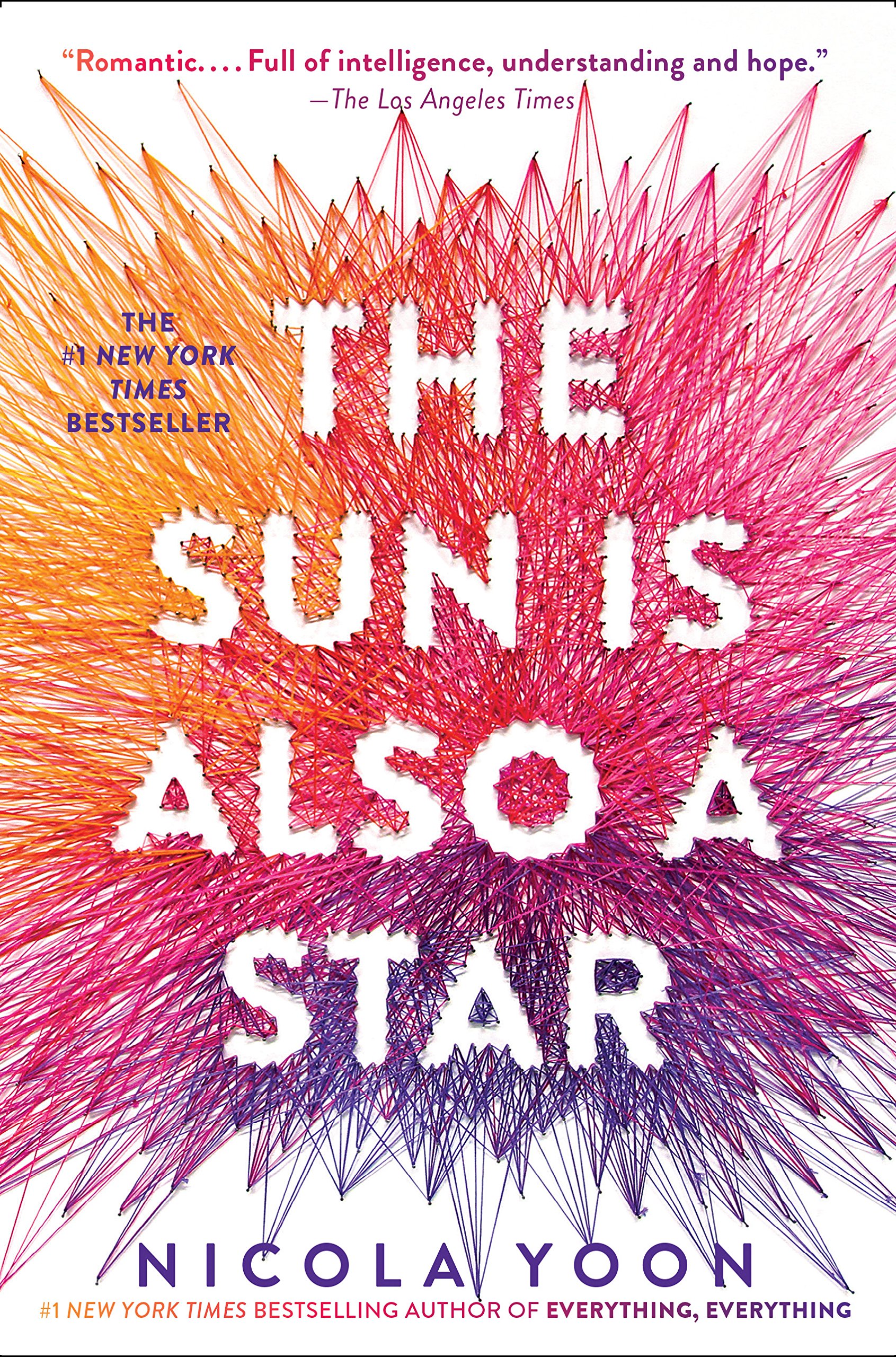 The Sun is Also a Star, by Nicola Yoon
What an unlikely pair: a Korean-American boy and a Jamaican girl about to be deported. It's not easy to find love, especially when you have an obnoxious brother, a father you can't understand, and less than twenty-four hours. But Natasha and Daniel do find love in this brutally honest, emotionally intense series of seemingly magical moments. The magic of love is delicately chronicled into a story of immense power and raw emotion, hurtling forward at hurricane speed.
Recommended by Nathan Spofford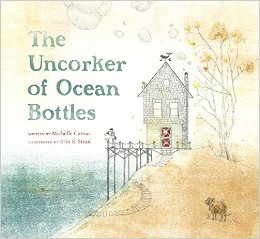 The Uncorker of Ocean Bottles, by Michelle Cuevas
The uncorker of ocean bottles has the job to open any bottle found washed up on shore and make sure the message is delivered to the right person. When a message washes up with no name attached, he tries to find who it belongs to and in the end finds what he most desires. A beautifully illustrated picture book.
Recommended by April Moody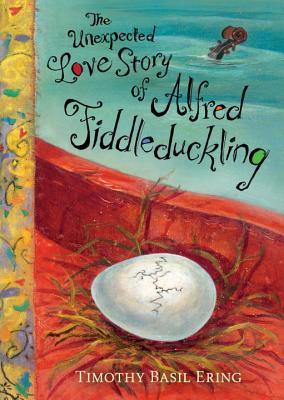 The Unexpected Love Story of Alfred Fiddleduckling, by Timothy Basil Ering
A tender metaphor for the power of love, Alfred Fiddleduckling unwittingly enters a lost and confused world. But mystery and fear are no match for his singular courage and unflagging hope. Not to mention he is one heck of a fiddle player!
Recommended by Nathan Spofford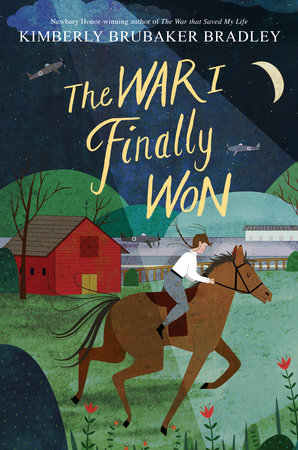 The War I Finally Won, by Kimberly Brubaker Bradley
It's rare when a sequel is just as beautifully written and as touching as the first book. In this sequel to "The War That Saved My Life", Ada's story continues on. This book's message of perseverance, grit, and forgiving oneself and others is so needed in today's world. The author intertwines history, humanity, humor, and heroism. This book illustrates the power of the human spirit and how we can triumph over life's challenges.
Recommended by Cassy Lewis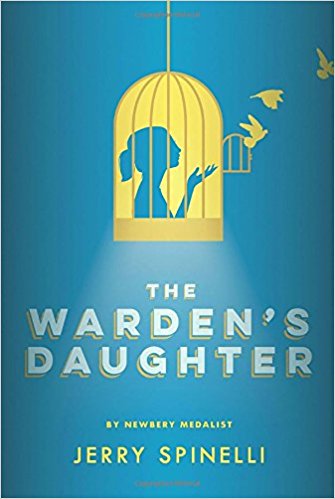 The Warden's Daughter, by Jerry Spinelli
Set in the 1950s, 12-year-old Cammie lives with her dad in a prison apartment where he works as the warden. When she was a baby she and her mother were in a tragic accident. Though she survived, her mother did not. Cammie does not realize she is in her own prison of grief as she longs to have a mother to take care of her. Cammie has a trustee/housekeeper inmate who keeps track of her and the house. Cammie longs for more and tries everything she can to get the trustee to be her mother. I loved the ending of this book. Cammie learns lessons about dealing with grief, seeing people for who they are, and growing up.
Recommended by April Moody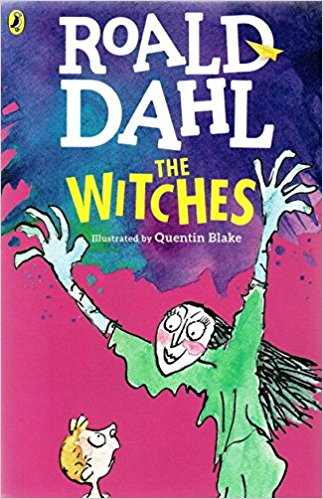 The Witches, by Roald Dahl
A little boy experiences the real story of witches in this dangerous journey to stop the grand high witch. Read this book to find out the real way of witches and to see if a little boy can save England and the whole world!
I give this book 5 out of 5 stars.
Recommended by Jane P. from Andrew Lem Lovell's fourth grade class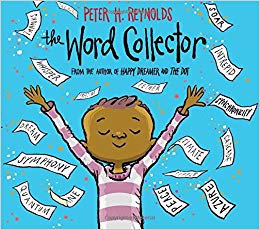 The Word Collector, by Peter H. Reynolds
"Some people collect stamps. Some people collect coins. Some people collect art. Jerome collected words . . ." Magical things happen when Jerome begins to string his words together, words he had not imagined side by side. They become poems and songs, and powerful words when connected like "I'm Sorry" and "You Matter".  This wonderfully written book captures the beauty of language and the impact words can have when you share them with the world.
Recommended by Cassy Lewis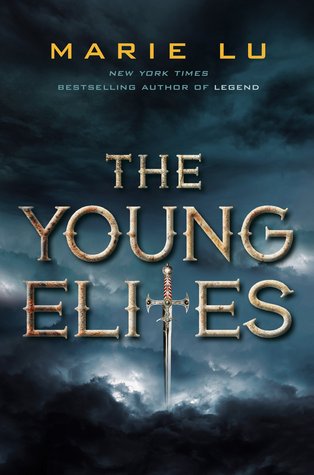 The Young Elites, by Marie Lu
Enzo Valenciano is a member of the Dagger Society. This secret sect of Young Elites seeks out others like them before the Inquisition Axis can. But when the Daggers find Adelina, they discover someone with powers like they've never seen.
Adelina wants to believe Enzo is on her side, and that Teren is the true enemy. But the lives of these three will collide in unexpected ways, as each fights a very different and personal battle. But of one thing they are all certain: Adelina has abilities that shouldn't belong in this world, a vengeful blackness in her heart, and a desire to destroy all who dare to cross her.
Recommended by Rachel Wadham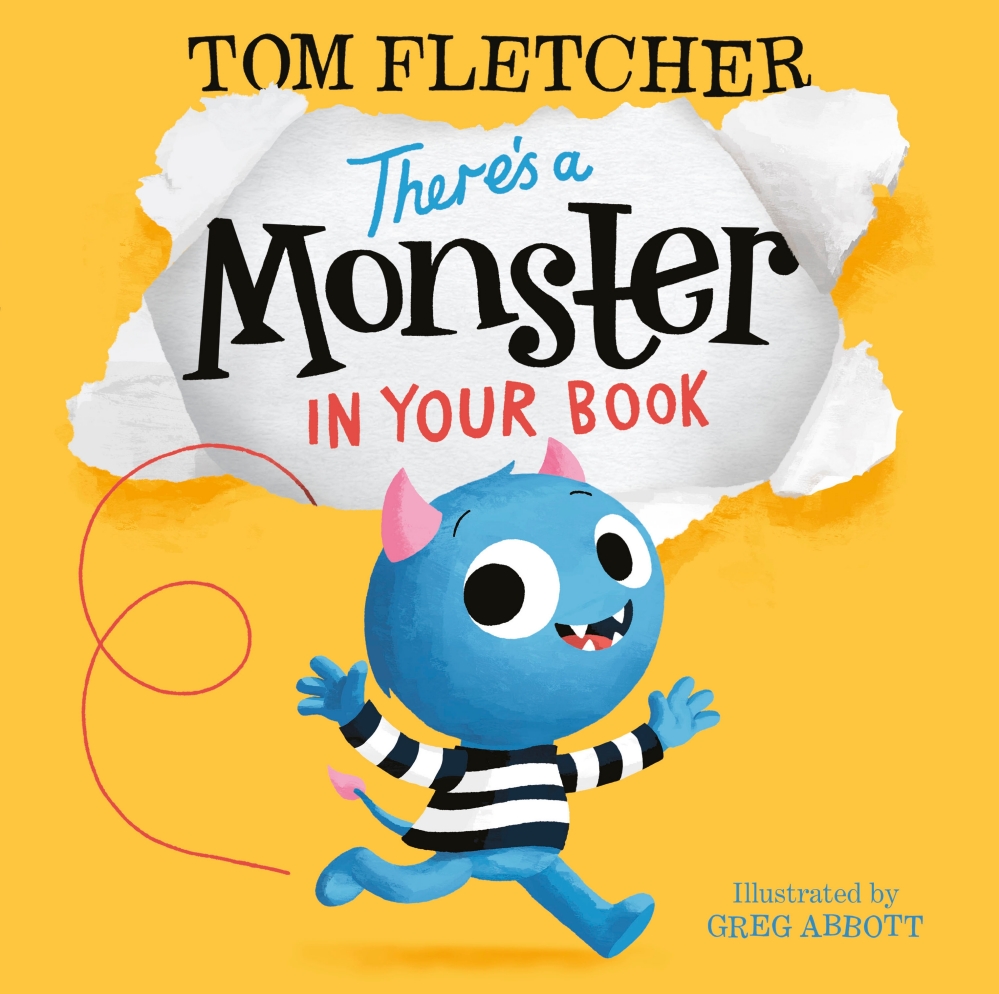 There's a Monster In Your Book, by Tom Fletcher
This interactive picture book is best enjoyed as a read aloud. It will have children wiggling, shaking, and eventually tucking this book monster into bed. Reminiscent of "There's a Monster at the End of This Book", this book will grab, and keep, the attention of each child that's brave enough to keep turning the pages. 
Recommended by Cassy Lewis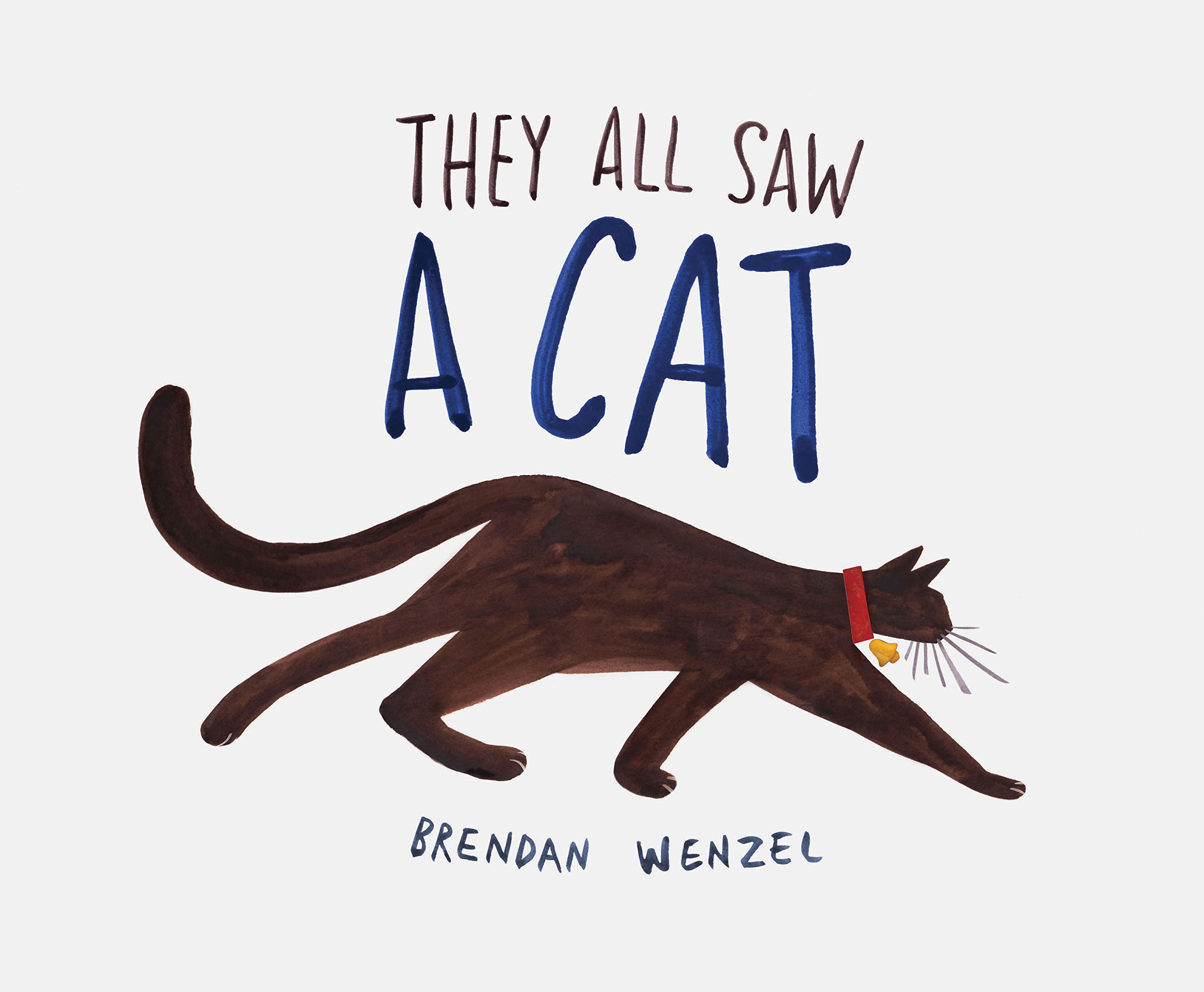 They All Saw a Cat, by Brendan Wenzel
"The cat walked through the world, with its whiskers, ears, and paws . . ." seeing and being seen by many different creatures. "They all saw a cat," but what a different cat each of them witnesses. Science and art masterfully blend in a simple book about perception.
Recommended by Tina Peterson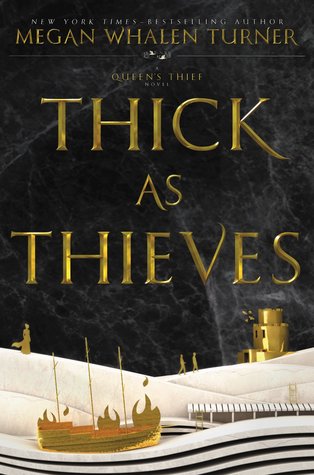 Thick As Thieves, by Megan Whalen Turner
This story is set in the same world as Turner's Queen's Thief Series, though it isn't necessary to read them to fully understand this one. Kamet, a slave, minds his own business keeping track of the accounts for his cruel master. When he is told his master has been killed, a soldier in the shadows offers escape. They are pursued across rivers, mountains and deserts, and Kamet is determined to protect his own future at all costs. Similar to The Thief, this story has a long journey, storytelling, plot twists, and multilayered characters you grow to love.
Recommended by April Moody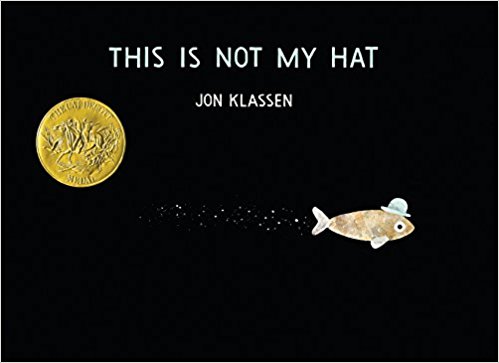 This Is Not My Hat, by Jon Klassen
In this humorous tale, a tiny fish knows it's wrong to steal a hat, but the hat fits him just right. When the big fish that owns it wants his hat back, a humorous situation with a lesson is created. Klassen's controlled range of vocabulary, opposing narratives, and subtle cues compel readers to follow the fish and try to figure out the outcome. "With minute changes in eyes and the slightest displacement of sea grass, Klassen's masterful illustrations tell the story the narrator doesn't know," Caldecott Chair Sandra Imdieke explained.
2013 Caldecott Medal winner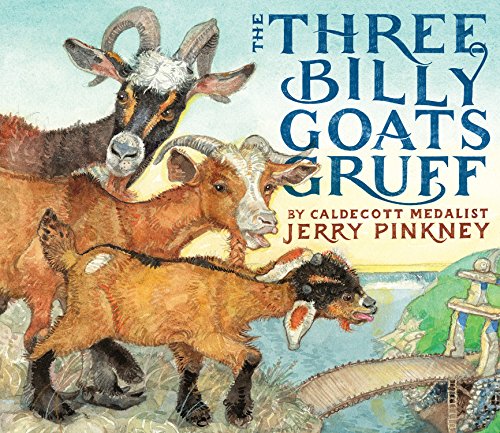 The Three Billy Goats Gruff, by Jerry Pinkney
Striking illustrations and crisp, vivid text combine to make an extraordinary, yet updated, retelling of the famous goats. Detailed endpapers give the before and after, and story trip-traps along to a new, unexpected, but fully satisfying conclusion.
Recommended by Nathan Spofford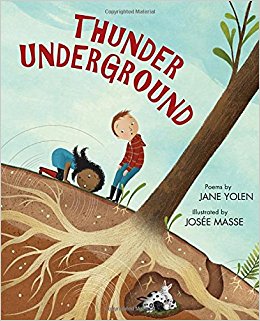 Thunder Underground, by Jane Yolen
A fun collection of poems that all take place underground in places like the subway, the garden, the basement, and buried treasure. This would be a fun addition to any child's poetry collection.
Recommended by April Moody
The Train of Lost Things, by Ammi-Joan Paquette
Marty goes in search of the mythical Train of Lost Things, hoping that by finding his heart's possession he can save his father from cancer.
Recommended by Gene Nelson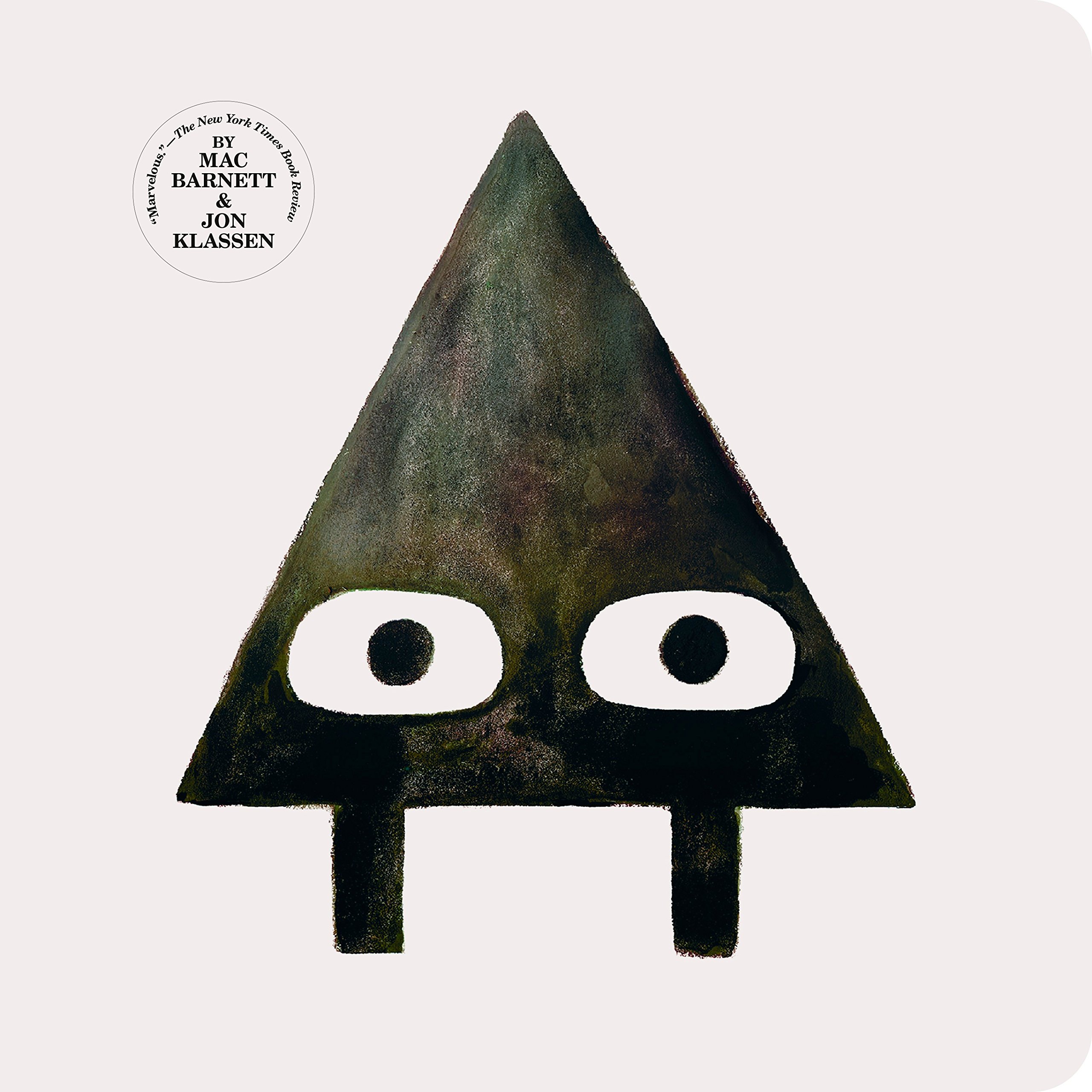 Triangle, by Mac Garnett
A humorous story about a triangle and square who like to play tricks on each other. A pair of practical jokes will leave readers wondering who started it. The tongue-in-cheek text and trademark illustrations make this a funny read-aloud.
Recommended by April Moody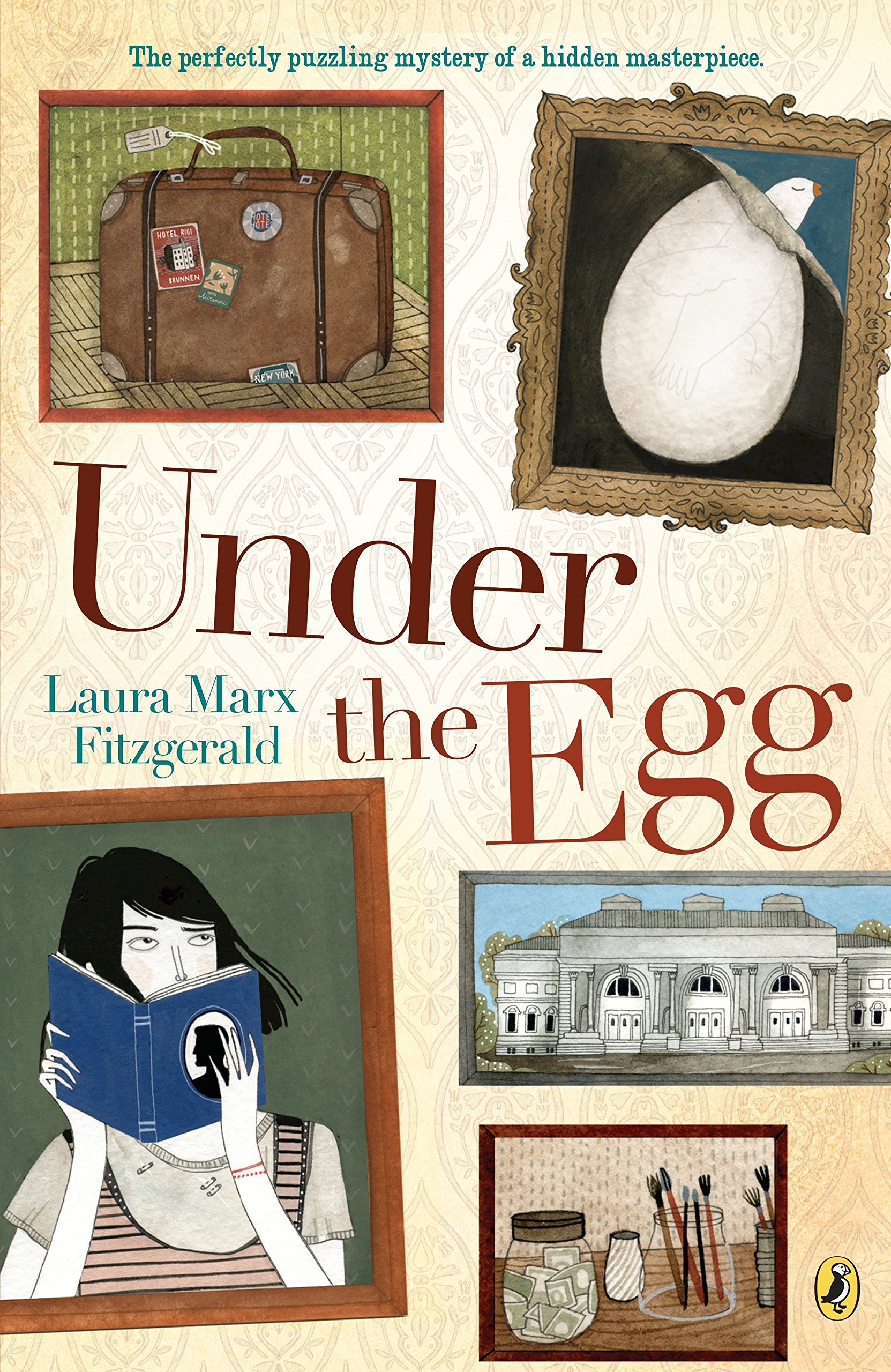 Under the Egg, by Laura Marx Fitzgerald
When Theodora Tenpenny spills a bottle of rubbing alcohol on her late grandfather's painting, she discovers what seems to be an old Renaissance masterpiece underneath. That's great news for Theo, who's struggling to hang onto her family's two-hundred-year-old townhouse and support her unstable mother on her grandfather's legacy of $463. There's just one problem: Theo's grandfather was a security guard at the Metropolitan Museum of Art, and she worries the painting may be stolen.
With the help of some unusual new friends, Theo's search for answers takes her all around Manhattan, and introduces her to a side of the city—and of her grandfather—that she never knew. To solve the mystery, she'll have to abandon her hard-won self-reliance and build a community, one serendipitous friendship at a time.
Recommended by Rachel Wadham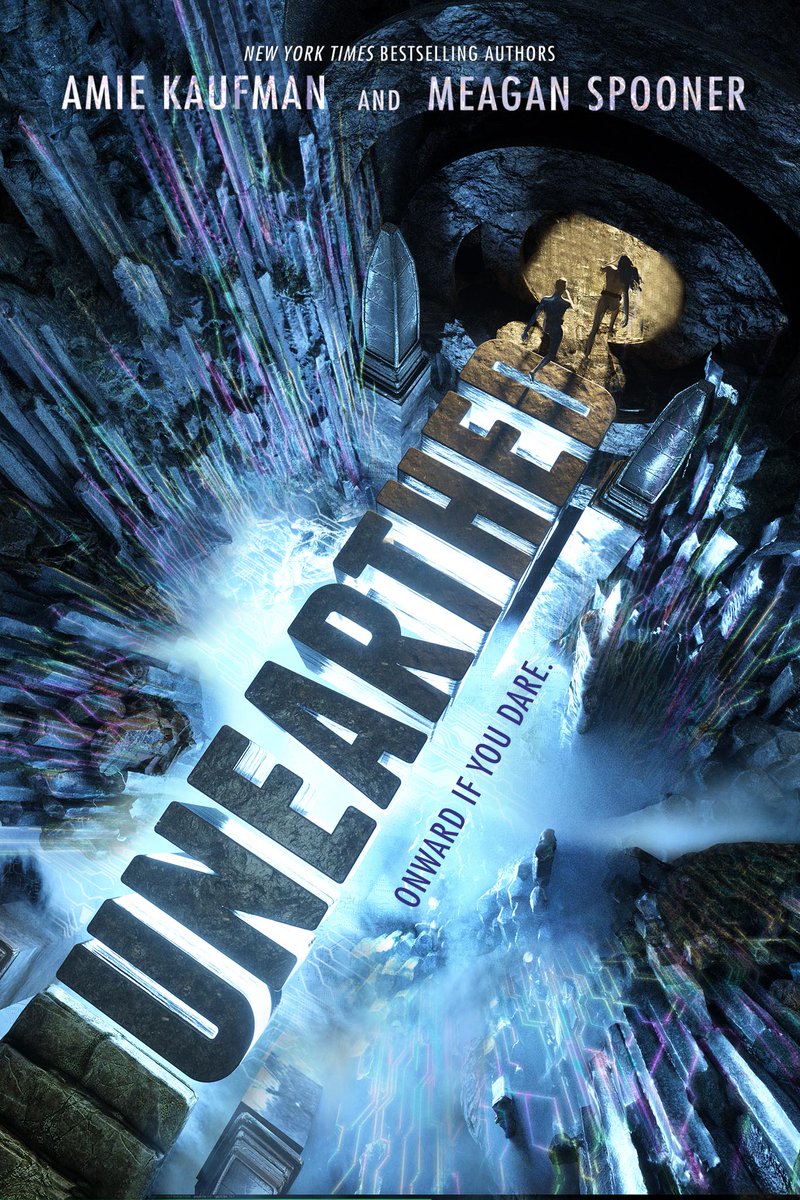 Unearthed, by Amie Kaufman
Scholar Jules and scavenger Amelia join forces to unravel secrets of a long extinct civilization, only to discover something that could spell the end of the human race.
Recommended by Gene Nelson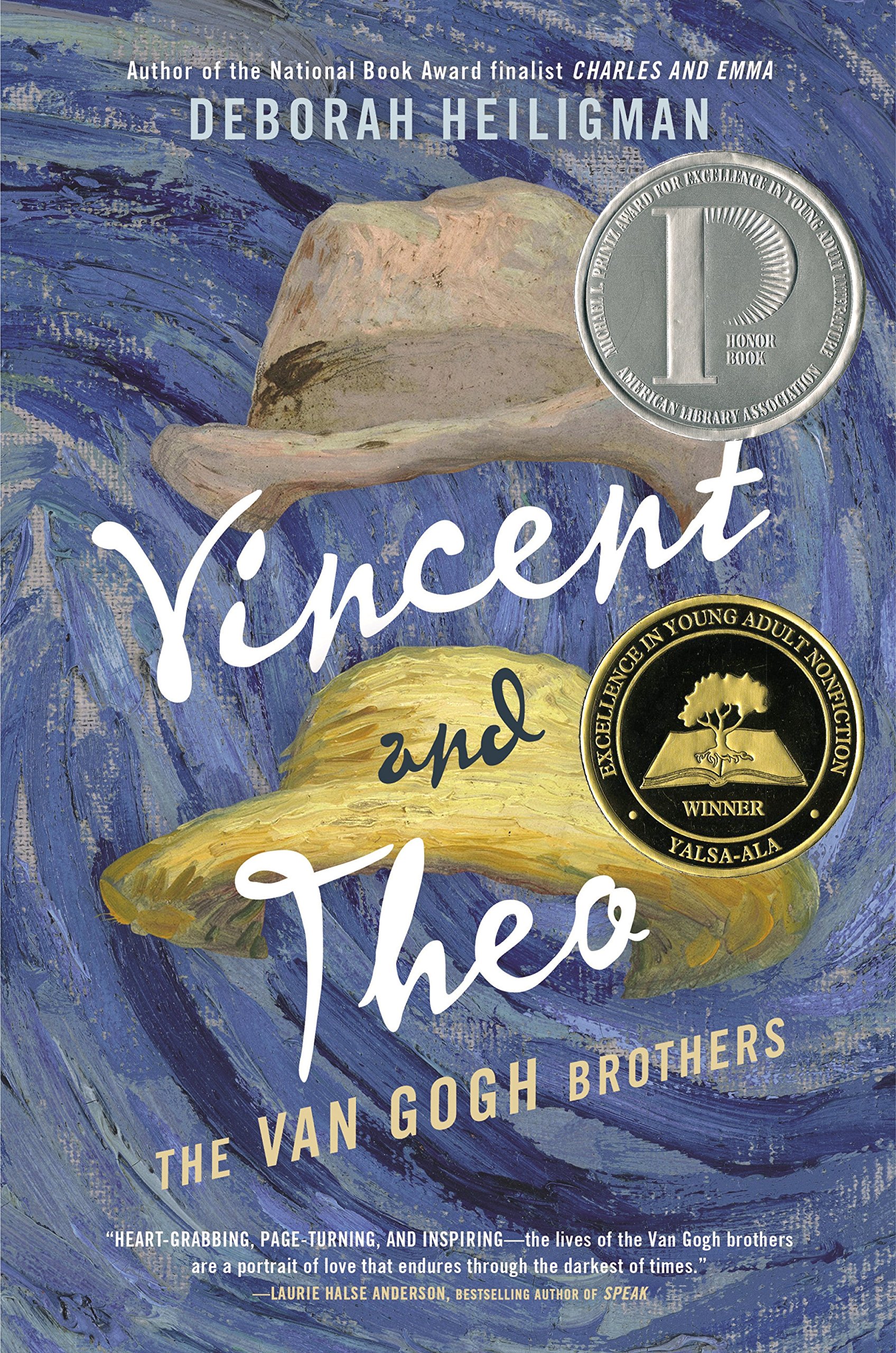 Vincent and Theo: The Van Gogh Brothers, by Deborah Heiligman
From the time Vincent left home for school in 1864 until his death with Theo at his side, Vincent exchanged letters with Theo, sometimes several in a single day. Heiligman's genius here is taking those letters and creating the warp and weft of a life lived on the very edge. Keeping readers captivated for 464 pages, here is a biography full of life, insight, compassion, and awe. Not to be missed!
Recommended by Nathan Spofford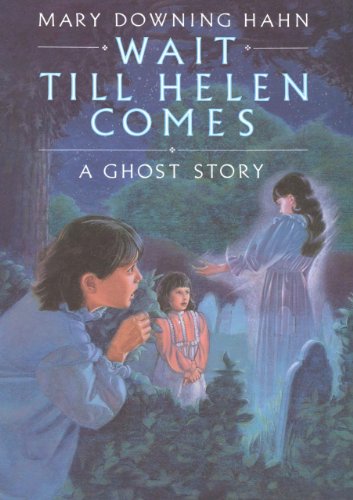 Wait Till Helen Comes, by Mary Downing Hahn
Molly's mother gets remarried, and now Molly and her brother Michael have a stepsister named Heather who holds terrible secrets. Heather does horrible things and blames it on Molly and Michael. Soon, Molly's family moves into a church, and in the backyard there is a graveyard where Heather finds a never-before-seen tombstone and a new friend, Helen. Heather will go any distance to get Molly and Michael in trouble. Can it get any worse? Yes . . . when Helen comes.
I give this book 5 out of 5 stars.
Recommended by Ruth S. from Andrew Lem Lovell's fourth grade class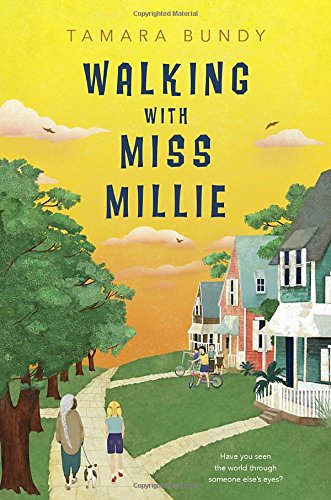 Walking With Miss Millie, by Tamara Bundy
A poignant middle grade debut about the friendship between a white girl and an elderly black woman in the 1960s South. Alice is angry at having to move to Rainbow, Georgia—a too small, too hot, dried-up place she's sure will never feel like home. Then she gets put in charge of walking her elderly neighbor's dog. But Clarence won't budge without Miss Millie, so Alice and Miss Millie walk him together. Bundy's beautifully written debut celebrates the wonder and power of friendship: how it can be found when we least expect it and make any place a home.
Recommended by Kathleen Pope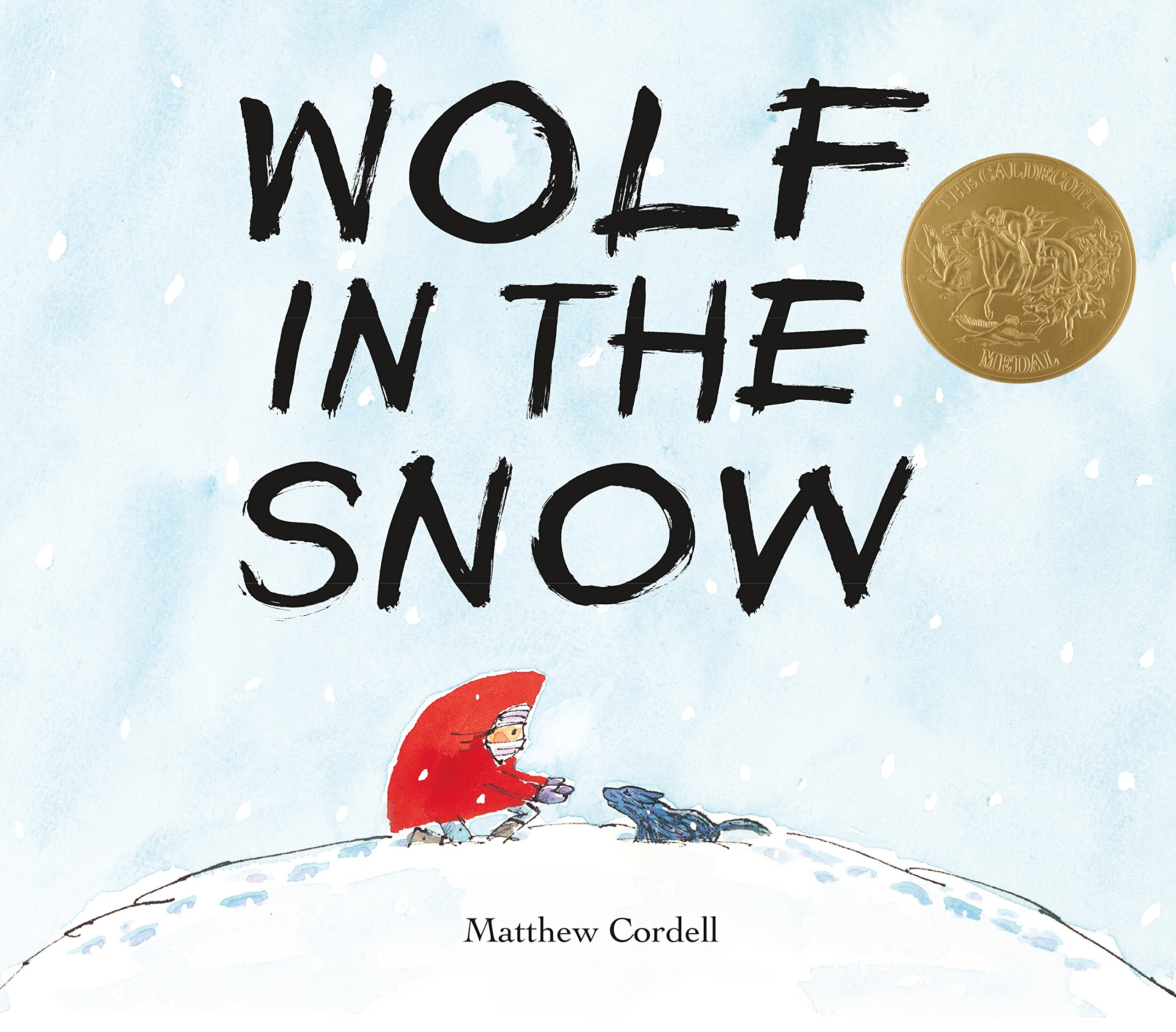 Wolf in the Snow, by Matthew Cordell
A girl is lost in a snowstorm. A wolf cub is lost, too. How will they find their way home?
Paintings rich with feeling tell this satisfying story of friendship and trust. Here is a book set on a wintry night that will spark imaginations and warm hearts. From Matthew Cordell, author of Trouble Gum and Another Brother.
Recommended by Gene Nelson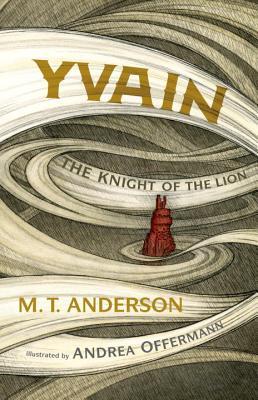 Yvain: The Knight of the Lion, by M.T. Anderson
Eager for glory and heedless of others, Sir Yvain sets out from King Arthur's court and defeats a local lord in battle, unknowingly intertwining his future with the lives of two compelling women: Lady Laudine, the beautiful widow of the fallen lord, and her sly maid Lunette. In a stunning visual interpretation of a 12th century epic poem by Chrétien de Troyes, readers are—at first glance—transported into a classic Arthurian romance complete with errant knights, plundering giants, and fire-breathing dragons. A closer look, however, reveals a world rich with unspoken emotion. Striking, evocative art by Andrea Offermann sheds light upon the inner lives of medieval women and the consequences that Yvain's oblivious actions have upon Laudine and Lunette. Renowned author M. T. Anderson embraces a new form with a sophisticated graphic novel that challenges Yvain's role as hero, delves into the honesty and anguish of love, and asks just how fundamentally the true self can really change.
Recommended by Gene Nelson