Read Time: 12 minutes
In 1877, a 17-year-old young man by the name of Benjamin Cluff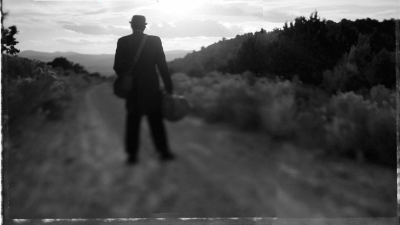 Jr. was working as the city librarian in the small town of Coalville, Utah, located 65 miles east of Provo. Young Benjamin, who had grown up the son of a carpenter and farmer, had felt the pull to do something different than his father. He was excited for the opportunity to become the librarian and delighted at the thought of perusing all the books the library held.
After working in this capacity for a time, growing his thirst for knowledge to even greater heights, Benjamin packed a small bundle of clothing and an umbrella and set out on foot for the recently established Brigham Young Academy in Provo. His father, who had established a good farm in Heber Valley, offered Benjamin one-third interest in that farm if he would stay and help run it. This was after he had left Coalville but before he had begun his studies at the Academy.
To this generous offer Benjamin replied, "If you release me to go to school, I will never ask you for assistance." Keeping to his word, Benjamin not only enrolled as a student but also took a job as a custodian at the Academy to make ends meet.
Image

After some time as a student, Benjamin traveled east for higher education at the University of Michigan. After completing his degree, he traveled back home to Utah, returning to the Academy in 1892 as a member of the faculty. He later became the third principal of BYA. Under Benjamin's direction and leadership, Brigham Young Academy officially became Brigham Young University in 1903, making Benjamin Cluff Jr. the first president of this magnificent university. This remarkable life path that started with Benjamin as the school custodian and ended with him as the university president is not just for the history books. Similar paths are present today.
You, like Benjamin Cluff Jr., have been led away from the many other career paths you could have chosen to that of becoming an educator. Benjamin Cluff Jr. had a great work that he was meant to accomplish. His rejection of his father's offer of one-third interest in the family farm not only transformed his life but the lives of thousands of people—including you and me, as graduates of this university. The most exciting part about that notion is the tremendous journey each of you has before you—a path that is replete with opportunities to change the lives of hundreds and even thousands of students for good.
GO FORTH WITH CONFIDENCE! BELIEVE IN YOUR OWN SELF-EFFICACY
I love educators. I love working with them, and I love watching them work with students. One of the primary reasons I love them is for their strong, ever-present attitude of self-efficacy. Yes, you as educators believe in your ability to do good and believe in your ability to change the lives of children. You believe in your own self-efficacy, or you wouldn't be here. As I look out across these rows of graduates, it gives me goose bumps to consider your cumulative potential to do good and to change the lives of so many children who will end up in your classrooms.
You are about to become a part of the greatest institution this country knows: K-12 education! Public education gives every student throughout the land the opportunity to improve his or her station in life.
This work will not be easy; it will be the most difficult work you have ever done. It will also be the most rewarding.
You are well prepared! I know this firsthand; I know that you are the best of the best. I have a message for each of you today: Go forth with confidence!
TRUST IN YOUR ABILITIES, YOUR TRAINING, AND YOUR INSTINCTS
To help me properly convey this message, I turn to the words of Elder Jeffrey R. Holland, a current apostle and the ninth president of this university. On March 2, 1999, on this campus, he delivered a devotional entitled "Cast Not Away Therefore Your Confidence." The title itself—words spoken by the apostle Paul (Hebrews 10:35)—conveys a strong message. The message is that the leaders of the Church, the prophet, and our Savior and Heavenly Father all want us to go forth with confidence; they want you as new teachers to trust in your abilities, your training, and your instincts.
I can assure you that the superintendents, principals, fellow teachers, and students with whom you will work are excited to have you. We welcome your youthful exuberance, your penchant to try new things, and your willingness to work together on a team. We also welcome the fact that who you are as a person will become part of the school culture you are about to join.
The BYU­–Public School Partnership that my district, Wasatch County School District, is a part of has five commitments that we hold together as a group. They are
civic preparation
engaged learning
equitable access for all students
stewardship in school and community
commitment to renewal
We as administrators strive to provide an organizational framework that will enable you as teachers to actually do this very important work. Access to knowledge and engaged learning are important concepts for us. For you, these concepts will be a big part of your daily work—and often a daily struggle. Yes, those first days and first years can be extra tough. Teaching is a difficult profession, but, like most things in life, the greater the struggle, the greater the reward.
STAY THE COURSE—LUCIFER HIMSELF DOES NOT WANT YOU TO BE AN EDUCATOR
Sadly, many trained educators choose to leave the profession early in their careers. The struggle becomes too great, and they leave before the rewards are evident. I plead with you to stay the course. You are badly needed; the children of America need you. Please remember back to that moment of enlightenment that originally set you on this path. Do not let a difficult day, week, or even year drive you away from what you have spent so much time preparing to do.
Let us return to the words of Elder Holland during his inspired address to the students of this campus. He said, "Don't assume that a great revelation, some marvelous illuminating moment, or the opening of an inspired path is the end of it." Elder Holland also said, "There is one who personifies 'opposition in all things' (2 Nephi 2:11) ... [who seeks) 'the misery of all mankind' (2 Nephi 2:18)."
Lucifer himself does not want you to be an educator; when the going gets tough, he wants you to doubt your career and drop out.
The example Elder Holland so eloquently used to demonstrate this point is that of Moses being taken up to an exceedingly high mountain where he saw God face-to-face and the glory of God was upon him. The scripture says that Moses "beheld the earth, yea, even all of it; and there was not a particle of it which he did not behold, discerning it by the spirit of God" (Moses 1:27). Elder Holland referred to this as one of the greatest accounts we have of any prophet's experience with divinity.
What happened next seems unbelievable. Lucifer himself showed up, demanding that Moses worship him (see Moses 1:12). The two had quite an exchange, but of course Moses wasn't having any of it. If Lucifer was so bold as to approach Moses after he had just seen God, it is easy to understand that Lucifer will certainly approach us before we are about to accomplish great things—even after we have made important life decisions and even after we have received personal revelation and have witnessed the opening of an inspired path before us.
Elder Holland went on to remind us that "we cannot sign on for a moment of such eternal significance and everlasting consequence without knowing it will be a fight—a good fight and a winning fight, but a fight nevertheless."
Then came this tremendous counsel from the apostle Paul:
Cast not away therefore your confidence, which hath great recompence of reward.
For ye have need of patience, that, after ye have done the will of God, ye might receive the promise. . . .
. . . If any man draw back, my soul shall have no pleasure . . . in him.
But we are not of them who draw back unto perdition. [Hebrews 10:35-36, 38-39)
Image

Graduates, just like Benjamin Cluff Jr., you have an important life's work awaiting you—yes, even great things to accomplish and many young lives to influence for good. But please know that "it will be a fight—a good fight and a winning fight, but a fight nonetheless." And also remember, ''Cast not away therefore your confidence. . . . We are not of them who draw back."
Thank you, and may Heavenly Father bless you and your career in education.
Convocation address delivered by Paul Sweat on April 28, 2017
Photography by Bradley Slade