Read Time: 2.5 minutes
Message from the Dean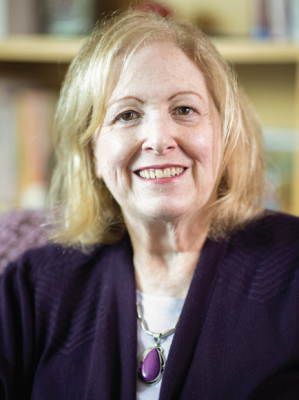 The first six months of 2020 have already defined this year as a time of uncertainty and change. Globally, COVID-19 has disrupted our sense of stability and safety. Economic and lifestyle changes affect where and how we go about working, interacting, using resources, and meeting our needs.
Since March 2020, BYU instruction and activities have been adapted to keep students, faculty, and staff safe and well. All individuals have demonstrated flexibility, determination, and resilience. In many ways the pandemic has been a huge stumbling block in our lives. But from Zoom classes to virtual graduation, we have found ways around that stumbling block as we move forward in meeting our individual and collective goals.
This issue of McKay Today represents the 2020 efforts and influence of the McKay School of Education. Some articles share how the students, faculty, and staff have responded to COVID-19 changes. We also include highlights of our activities and awards, including national and international recognition. We describe a successful conference for school personnel conducted by renowned global leaders and feature accomplishments from individual faculty and alumni.
Despite the COVID-19 pandemic, McKay School faculty and staff will continue the 2020–2021 academic year with the same mission statement and theme that guide our work. The mission statement, developed in 2014, grounds us: "We strive to model the attributes of Jesus Christ, the Master Teacher, as we prepare professionals who educate with an eternal perspective." The theme, chosen in fall 2019, guides us in living with conditions we could not have predicted: "And the Lord called his people Zion, because they were of one heart and one mind, and dwelt in righteousness; and there was no poor among them" (Moses 7:18).
Please support us in these efforts wherever and however you are living with the challenges of 2020.

Mary Anne Prater
Dean