Read Time: 3 minutes
Alumna Happenings W. Dale Heyland, classes of 1974, 1987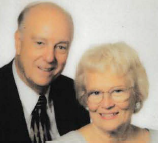 It is safe to say W. Dale Heyland, EdD, loves to serve those around him as best as he can. He attributes this to his time at the McKay School. "BYU lit my fire to make a difference in people's lives, the community, and wherever I was called to serve," says Heyland. "BYU's School of Education was the catalyst for me to see opportunities to be of service to others and to my community."
Heyland earned his master's degree in community education from BYU after receiving his bachelor's degree in busi­ness education from the University of Alberta. In 1987 he earned his doctorate from BYU.
The opportunity for service and personal growth are two of the reasons Heyland loves education—it gives him a chance to give back to the world. "It pro­vides a lifestyle in which an individual is constantly experiencing new opportuni­ties," says Heyland. "The opportunities for personal growth and development are great."
Heyland said that BYU made him realize how much of an impact faculty have by caring for their students and how valuable that care is in the learning process. When he was writing his comprehensive exams for his doctorate, he was overwhelmed. Of this experi­ence, he says, "My advisor took me into his office, and we knelt in prayer, and he prayed for my success—it was a life­-changer for me."
To those seeking a degree in educa­tion or those who have been teaching for years, Heyland offers this advice: "Life is what you make it. Set goals, develop specific action plans, and observe the changes that can be made as you follow them. It will amaze you what impact that will have on you as well as on others."
While at Lethbridge Community College in Alberta, Canada, Heyland was chosen as vice president over com­munity education. During that time he developed the college's first strategic plan. He received an award for the best community education division in a community college in Canada, which resulted in him being promoted to aca­demic vice president.
In 1991 Heyland left Lethbridge to create Heyland and Associates Consulting Services Inc., which provides leadership training, team-building training, employee assessments, and more for businesses, industries, educa­tion, and health care. He has also vol­unteered on various boards and served a Church Educational System mission in Toronto, Canada, with his wife, Renee. The Heylands currently reside in Lethbridge, Alberta, Canada.