Read Time: 7 minutes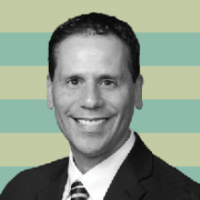 Praise Improves Performance and BehaviorPaul Caldarella
Associate Professor, Director of the Positive Behavior Support Initiative, Center for the Improvement of Teacher Education and Schooling
Managing classroom behav­ior as a teacher can be an intimidating task. However, it is crucial to ensure students learn effectively, especially those with or at risk of emo­tional and behavioral dis­orders. Although increasing teacher praise and decreasing teacher reprimand are consid­ered the best practices, addi­tional empirical evidence is required for those practices to be considered evidence based.
Researchers at the BYU McKay School of Education studied 65 elementary school teachers and 239 students across three states. In their study, they contrasted the effects of higher rates of teacher praise and lower rates of teacher reprimands on student engagement and disruptions. They found that higher rates of teacher praise and lower rates of teacher reprimands were associ­ated with increased student engagement and decreased disruptions. This was the case especially for at-risk students who appeared more sensitive to teacher behavior than their developing peers.
These results encour­age teachers, as well as parents, to increase praise and decrease reprimands to help children reach their full potential, especially for children with emotional or behavioral problems.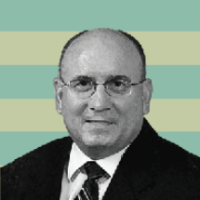 Four Inference Skills That Can Improve Reading Comprehension Timothy G. Morrison
Associate Professor, Teacher Education Department
Reading is a complex process that consists of both print-­based and meaning-based processes. Even though readers quickly master print-­based skills such as phonics, sight word identification, and decoding, they frequently do not thoroughly comprehend what they read. A group of educators in the BYU-Public School Partnership conducted research to understand and try to improve the comprehension issue.
Previous research has shown that a key to under­standing what we read is the ability to draw inferences. This is important because authors often do not include the details of their train-of­-thoughts in their works. They expect readers to make their own connections among ideas within the text, as well as draw on their prior knowl­edge and experiences to make inferences.
In their research, the group identified four types of infer­ences that readers must make to deeply comprehend what they read: anaphoric (refer­ring back to previously stated ideas in the text), background knowledge, predictive, and retrospective inferences.
They also examined the support teachers receive from core literacy programs to teach children to make infer­ences. They developed an assessment to evaluate children's abilities to draw these four types of inferences. They are developing materials to help children learn how to make these inferences as they read to improve their overall reading comprehension.
Image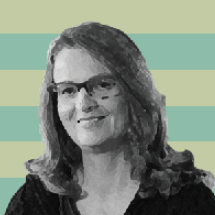 Parents' Observations Crucial to Early Autism Diagnosis Terisa Gabrielsen
Assistant Professor, Educational Psychology, Counseling Psychology and Special Education Department
An important McKay School study provides insight into why children might not be identified as being at-risk for autism spectrum disorder when they are toddlers and why intervention has the most pronounced effects.
This study of children ranging in ages from 15 to 33 months found that if experts have only 10 minutes to observe a child (the average time for pediatric exams), they will not have enough information about symp­toms associated with autism.
Experts who reviewed short videos of 10-minute observa­tions missed referrals for 39 percent of the children with autism. It is possible that in a short exam, a physician may see mostly typical behavior and conclude that the child is not at risk. Parent reports of symptoms and easily avail­able autism screening ques­tionnaires can provide very valuable information in addi­tion to the in-person exam.
Despite the unknowns about autism, one thing that researchers agree on is that early intervention can alter the outcome by beginning treatment while the child's brain is rapidly developing. A more comprehensive screen­ing process, with specific input from parents who work closely with care providers, will increase the understand­ing of the child and their development and have a positive impact by detecting problems early on.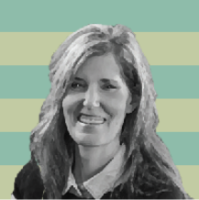 Combining Literacy and Knowledge of Different Disciplines Aids Learning Sarah Clark
Associate Professor, Literacy Education, Department of Teacher Education
A McKay School study exam­ined the efficacy of a disci­plinary literacy approach compared to a literacy-only approach for second-grade students. This approach encourages teachers to con­sider new ways of thinking about literacy instruction: creatively teaching chil­dren to hone and develop the literacy tools and skills they need to become experts within different fields.
Disciplinary literacy has been defined in a scholarly article titled "Literacy and Science: Each in the Service of the Other" (Science 328, no. 5977 [April 2010]: 459-63). Authors P. David Pearson, Elizabeth Moje, and Cynthia Greenleaf explained:
Students fine-tune their literacy tools not only when they read and write science texts but also when they engage in science investiga­tions precisely because so many of the sense-making tools of science are consistent with, if not identical to, those of literacy, thus allowing a set ting for additional practice and refinement that can enhance future reading and writing efforts. (p. 460)
Disciplinary literacy instruction was given in three 20- to 30-minute les­sons a week over the course of eight weeks. The instruc­tion incorporated reading, writing, speaking, and listen­ing as literacy tools to make sense of science content and incorporated hands-on experiences, data collec­tion, creation of arguments based upon evidence, and the generation of inferences. Initial findings suggest that educators should consider a disciplinary literacy instruc­tional approach as one way to support and encourage young children as they learn to write science informa­tional texts effectively, to enhance reading motivation, and to strengthen reading comprehension.