Read Time: 4 minutes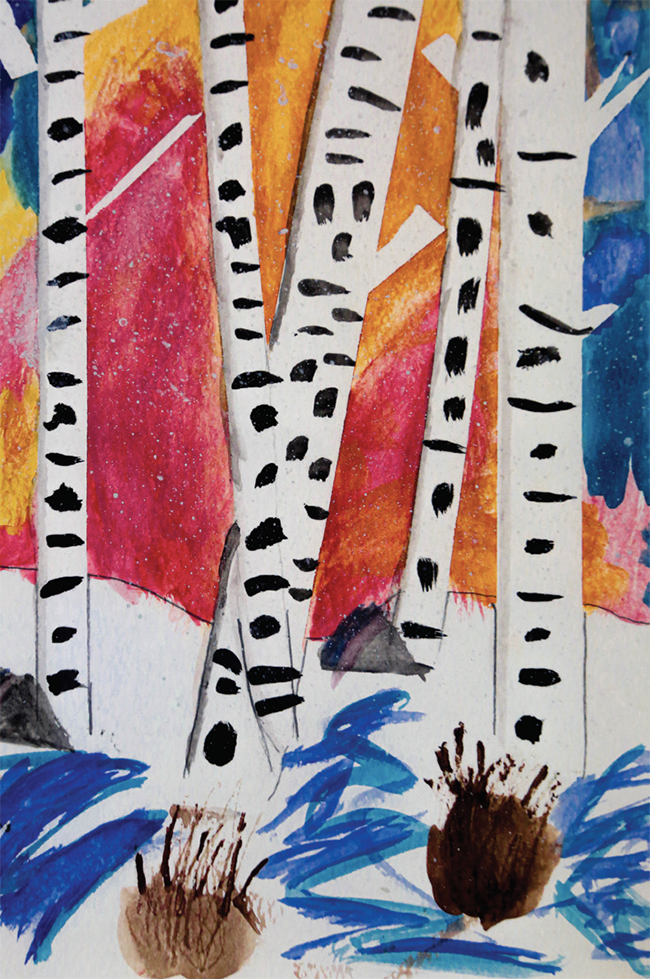 Art museums rotate exhibits to show off collections and give patrons an engaging experience. But for the David O. McKay School of Education Children's Art Gallery, Doug Allen has more lofty goals—and he's meeting them even in challenging times.
Allen, program coordinator with the BYU–ARTS Partnership, curates the permanent gallery's exhibits to ensure that children's art is always displayed in the McKay Building. Featured works hail from schools in BYU–Public School Partnership districts: Alpine, Jordan, Nebo, Provo City, and Wasatch County.
"The whole BYU–ARTS Partnership strives to promote teachers as well as increase instruction for them," Allen said. "That translates to helping the students learn more, and have it cemented better in their brains. I have noticed that when they integrate dance and drama and music and visual art with other subjects, those subjects come alive."
In the rotating gallery—Allen's goal is to show new pieces from different partnership schools each year—art also gives students recognition and validation.
The McKay School displays art by high school students, selected each year from the high school art show in Springville, Utah. Occasionally, one of these pieces is purchased. But children's art has been neglected, Allen said, even though it's a rich vein of connection between college and community.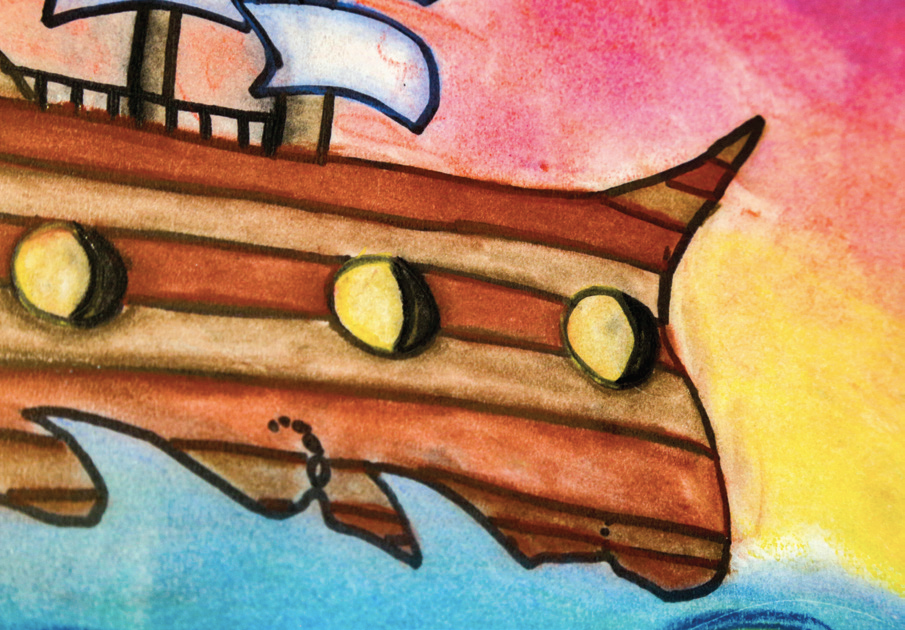 "We are about teaching teachers, and yet, in the building, there just really hasn't been a lot of elementary art," Allen said. "Last year, leaders in the McKay School put it in place."
The first display featured 18 fantastical food-themed pieces selected from Provo's Lakeview Elementary by Allen with help from Lakeview's Beverley Taylor Sorenson Arts Learning Grant specialist. The partnership hosted a reception at which fans of the young artists could view the pieces and honor students' efforts.
This year, of course, there was no reception. But the display still went up, this time from Jordan School District's Eastlake Elementary. "Many of the projects went along with integration work in other core subjects," Allen said. "Some were exercises to develop skill and involve the creative process."
Eastlake students used colored paper to make collages in the style of Henri Matisse, drew inspiration from Utah landforms and other natural habitats, created mandalas, and studied the works of Vincent Van Gogh and the life cycle and structure of sunflowers. Along the way, Allen said, they sharpened perceptive skills, developed new techniques, and learned to apply creative thinking to core academic subjects.
In this way, the exhibit goes beyond enjoying children's art to showing how schools can use art across curriculums. Education students walking through the McKay Building, Allen said, see vivid examples of arts-integrated learning. "Our students that are going to become teachers can gain skills in these various art forms so they know how to help their students."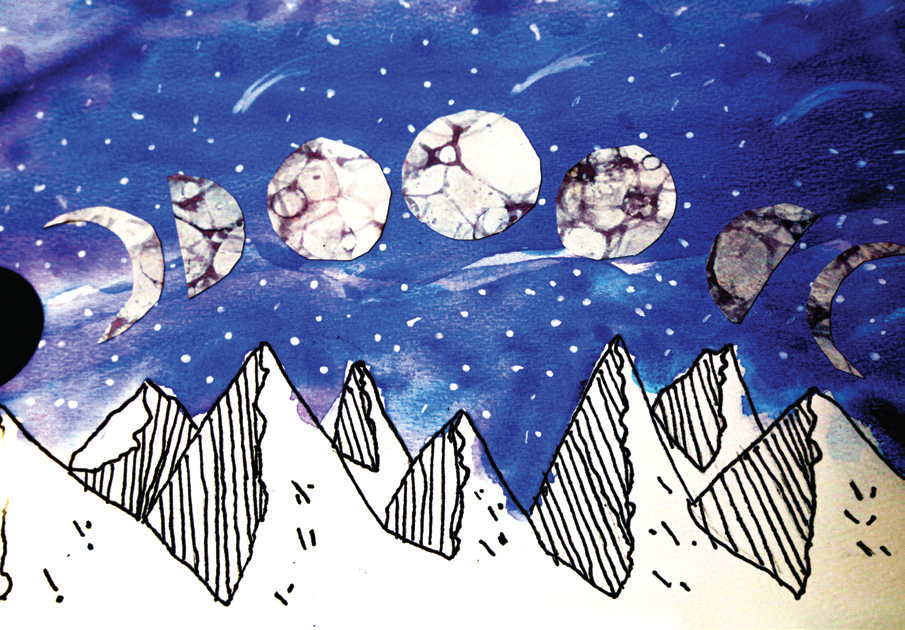 "It was tough getting the work out and getting the parents to sign off on it" during a pandemic, Allen said. "But we want to show ideas about what schools are doing and what's going on in the different grade levels, with all the integrative activities they are doing. We're just excited it is now part of the McKay School."
Photography courtesy of Ka'eo Drumright