Read Time: 2.5 minutes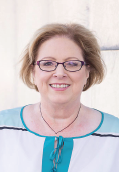 Jeffrey, a student I taught years ago, seemed oblivious to social rules—written or implicit. He did not take turns, share materials, or demonstrate concern for others; he had no close friends. I learned later that his home life had been frequently disrupted and his life outside school seemed to have little structure. Terrance, another of my former students, was withdrawn, kept to himself, and did anything he could to avoid being noticed. Like Jeffrey, he had difficulty making friends. I could learn of nothing in Terrance's life that seemed to be connected to this behavior.
Any classroom may have a Jeffrey, a Terrance, or both who need varied forms of social and emotional instruction and support. Students with less obvious or more extreme difficulties than Jeffrey or Terrance benefit from more opportunities to develop their social and emotional health. Teachers, parents, and other adults are also stronger and happier with improved social and emotional well-being.
Based on their research, McKay School of Education faculty Ellie Young and Cade Charlton discuss in their article ways schools can support the social and emotional well-being of all students using multitiered systems of support (MTSS), with levels that can be chosen and adapted according to students' specific needs. MSE faculty often apply their research to real-life classroom needs; additional examples are also addressed in this issue.
We are grateful for the work of both our faculty and staff and our students and alumni. Several alumni are highlighted in this issue, including Leah Voorhies, the McKay School's alumni honoree for 2018. Leah has become a leader throughout Utah in serving students with special needs. If we are able to help one child (a Jeffrey or a Terrance), one classroom of children, or individuals with particular challenges throughout an entire state, in an eternal perspective the contribution is equal and significant.
Mary Anne Prater
Dean