Read Time: 1 minute
Donations, Academic Excellence Lead to Major Research Grants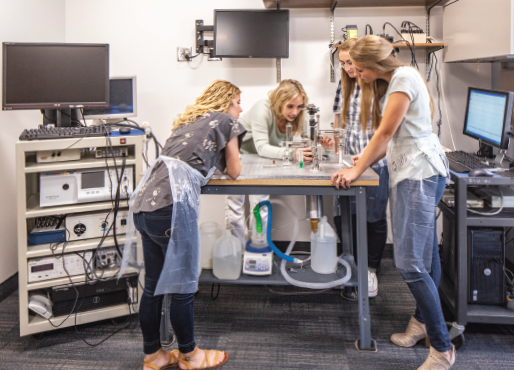 The David O. McKay School of Education has always focused on providing inspiring learning experiences for students through research and student teaching. Generous donors have been instrumental in this effort. Donors help raise the level of preparation of students and enhance the quality of our offerings. As a result, our efforts are being recognized on a national level, as evidenced by the two major research grants awarded by the National Institute of Health (NIH). 
These prestigious grants would not have happened without donor-supported foundational research. Now marvelous new inspiring learning opportunities have opened for students to work on world-class research with talented faculty members. This is just one example of how the McKay School is moving forward in significant ways.
Our successes are a team effort by faculty, staff, donors, and students. Thank you for making the McKay School an institution in which inspiring learning is fundamental to our work.