Read Time: 3 minutes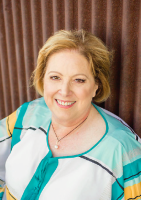 I, as well as others in the McKay School, have been saddened by instances of recent racial discrimination at BYU and across the world. In response, the McKay School has created a Diversity, Inclusion, and Belonging Statement. Faculty and staff participated in the creation and refinement of the statement, which was approved by the Administrative Council in November 2020. All those in the McKay School have been encouraged to use this statement along with The Mission of Brigham Young University, The Aims of a BYU Education, and the McKay School mission statement as foundations upon which initiatives may be established.
McKay School of Education Diversity, Inclusion, and Belonging Statement
The David O. McKay School of Education is committed to fostering an environment that values diversity, promotes equity, and invites belonging for all students, faculty, and staff as we strive to fulfill Brigham Young University's mission "to assist individuals in their quest for perfection and eternal life." (1)
We recognize the divine worth of each child of our Heavenly Parents, and we endeavor to accept each other with understanding and respect for our differences. Christ's example inspires our approach to learning, teaching, and leadership. As educators, we actively seek to overcome biases that limit people's educational opportunities. As fellow human beings, we consciously seek to embrace all people "regardless of their race, gender, sexual orientation, or other distinguishing feature." (2)
Recognizing there is work to do, the McKay School of Education invites all students, faculty, and staff to join in our commitment to a culture of love and unity. Together, we must humbly heed our prophet's admonition "to lead out in abandoning attitudes and actions of prejudice,. . . promote respect for all of God's children," and teach others to do so. (3)

We look forward to living and working in greater harmony with all. We invite you to join us in these efforts in your homes and communities and as part of your profession.

Mary Anne Prater
Dean
Notes
1. The Mission of Brigham Young University (4 November 1981)
2. Kevin J Worthen, "The Process and Power of Hope," BYU devotional address, 8 September 2020.
3. Russell M. Nelson, "Let God Prevail," Ensign, November 2020.