Read Time: 2.5 minutes
Teaching isn't just a noble career; it's a profession with great job placement in almost any area of the country. Careers in teaching are available to qualified graduates across any grade level, subject, and region, and particularly in fast-growing areas like Utah.
The Utah Council of Education Deans (UCED), a team of leaders from colleges of education throughout Utah, understands the importance of teaching; each dean leverages his or her unique professional background to work together to meet the "state's needs for prepared, licensed school personnel now and into the future."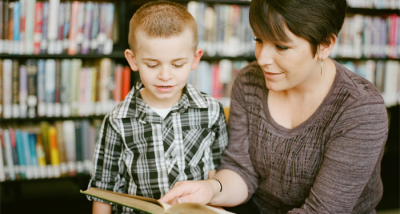 Teachers are in high demand in Utah. According to the US Department of Labor, the job market for Utah teachers is projected to increase by 28.3 percent. To help meet the increasing need for teachers, UCED created teachinginutah.org, a resource for those seeking to teach in Utah.
The website outlines Utah's nine certified programs, available in universities from Logan to St. George; helps kickstart current or aspiring teachers to become certified or transfer certification to Utah from another state; and provides a realistic view of what teaching in Utah is like. The site highlights Utah's varied teaching opportunities in both public and private schools located anywhere from downtown city centers to suburbs of ski resorts, and small towns bordering national parks.
Teachinginutah.org also breaks down a first-year teacher's salary in each region of Utah and explains annual salary differences between teachers with bachelor's and master's degrees. According to the website, the average teacher in Utah earns about $55,000 per year.
Image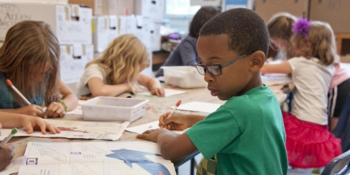 Pursuing a career in education is not limited to standard K-12 teaching; special education teachers, school counselors, and administrators are also essential, and teachinginutah.org provides job descriptions for each of these careers.
Dean Richard Osguthorpe of Brigham Young University's McKay School of Education says that he and his fellow members of UCED are "proud of the spectacular teachers coming out of our educator preparation programs, and we are confident that the future of teaching is bright here in Utah."
Writer: Amy Cook
Contact: Cindy Glad
Photography: TeachingInUtah.org