Read Time: 3 minutes
Message from the Dean's Office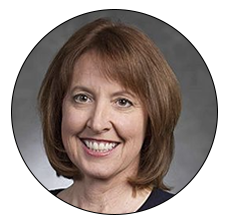 One of my favorite teachers is Charlene Taylor, my mother. Shortly after her baptism, she was called to be a Primary teacher. She was frightened because not only was she young and shy, but she felt as though she did not have the requisite gospel knowledge to teach. Over the years she increased in knowledge, testimony, and confidence as a teacher. Later she was called to be our Laurel class advisor. My mother loved each of us and was particularly in tune with those who were lonely, outcast, and otherwise in need.
Sister Taylor spent countless hours preparing her lessons as well as lace-trimmed handouts. As our ward's Young Women president, and later as stake Young Women president, she made home visits to each young woman. Then she returned with a special handout that matched the decor of the girl's bedroom as a reminder of her indi­vidual worth. To this day, when she is reunited with one of her young women, they often remark how they knew she loved them and how they loved her lessons. Many still have her handouts. One handout in particular spoke to me. On a piece of pink cardstock, she affixed a red heart—made of felt—and William Shakespeare's message "They do not love that do not show their love'' (The Two Gentlemen of Verona, act 1, scene 2), followed by "Let your love be felt."

In this issue of McKay Today magazine you will read about a day in the life of one of our BYU-Public School Partnership teachers, Brooke Goff, who gently nurtures her first graders, assists other teachers, and collaborates with parents. She represents teachers around the world who love their students. You will also read of teacher well-being, of teaching as a calling, and of how commitment keeps teachers in the profession.
My mother, along with many other Church teachers, school teachers, and other education professionals, is one of those who lets their love be felt. We hope you will enjoy this issue of McKay Today as you reflect on the teachers who have loved and nurtured you, your friends, and your family.

Tina Taylor Dyches
Associate Dean
Photography by McKay School
Illustrations by Sarah Goldschad