Read Time: 16 minutes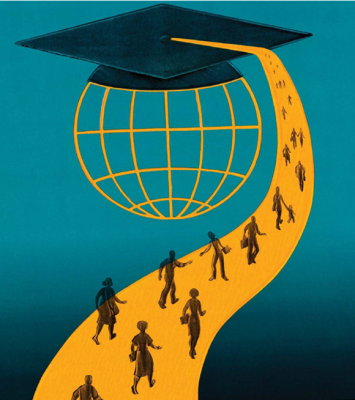 President Dieter F. Uchtdorf declared February 7, 2017, to be "a very special day for the Church Educational System and a day of hope and joy for many of our young people worldwide who are seeking to educate themselves and prepare for a successful livelihood." On this day the First Presidency and Church Board of Education announced the creation of BYU-Pathway Worldwide (BYU-Pathway). This organization expands PathwayConnect, formerly known as BYU-ldaho's Pathway program, which began in 2009. BYU-Pathway and its programs provide students around the world with a low-cost option to earn college credit toward a certificate or degree while remaining in their own area. For example, PathwayConnect students meet in local groups and work through online courses.
Emphasizing Education
The LDS Church has always been involved in the education of its members. Over the years the Church Educational System (CES) has provided both secular and spiritual education to its members throughout the world, including stake academies in highly LDS populated areas in the late 1800s and early 1900s and the approximately 100 K-12 and normal schools in Mexico, South America, and the Pacific Islands in the mid-1900s. As the Church continued to grow and expand internationally, however, Church leaders decided to focus on the spiritual education of its members and leave secular education for a time, with few exceptions, to local governments and individuals. As a result, over the last few decades the seminary and institute program has become well established throughout the world, institutions of higher education have become well established, and the Church's infrastructure and manpower have laid the groundwork for further educational expansion.
After years of monitoring and analyzing international education needs, as well as evaluating the Church's infrastructure—including buildings for seminary and institute students, income levels of members, leadership skills, etc. Church leaders slowly began to get more involved in the higher-education needs of their members.
In his April 2001 general conference address, President Gordon B. Hinckley declared, "Where there is widespread poverty among our people, we must do all we can to help them to lift themselves, to establish their lives upon a foundation of self-reliance that can come of training. Education is the key to opportunity." He then announced the establishment of the Perpetual Education Fund, which provides funding and support for young adults to receive desperately needed educational opportunities. We now see that this program is only a part of Church leaders' continued inspiration about providing greater access to higher education for wider populations.
In fact, during his own 1971 inaugural address as president of Ricks College, Henry B. Eyring said, "We must also find ways for this college to serve young people whose needs are shaped by a great variety of cultures and situations and who may not be able to come to this campus. . . . We will find direct ways to move the blessing of education—the struggle for perfection—from this campus out into the lives of men and women everywhere."
David A. Bednar, nearly 30 years later, during his BYU-Idaho inaugural address, stated, "It will be necessary for us . . . to serve ever better the thousands of students we have on campus while simultaneously reaching out to bless the lives of tens of thousands of young Latter-day Saints throughout the world. . . . We must learn how to assist and bless institute students and other LDS youth in Rhode Island and Rome while effectively serving our students on campus in Rexburg."
Finally, in his inaugural address as president of BYU-Idaho in 2005, Kim B. Clark declared, "I believe that at BYU-Idaho we must learn to use new technologies and develop methods, materials, programs, and concepts that not only can be applied to our students on and off our campus, but also can be effectively and efficiently applied by others across the Church and, indeed, across the world. I am convinced that this university is in this valley where our pioneer heritage is deeply ingrained, where the people are humble and faithful, so that we can be a proving ground of great fidelity for education that will bless the young people of the Church worldwide."
Going After the 66 Percent
With this charge in mind, Church educational analysts held focus groups in 2009 at three pilot sites: Nampa, Idaho; Mesa, Arizona; and Manhattan, New York, to determine the needs of the 66 percent of LDS young single adults that were not enrolled in college throughout the United States. The three main reasons found for why they were not enrolled were financial concern, fear, and lack of accessibility to higher education.
"In effect," Clark G. Gilbert, one of the early founders of the BYU-Idaho Pathway program and now the newly assigned president of BYU-Pathway, explained, "these young people and many older people perceived themselves as standing at the edge of a canyon with a big gap between them and the other side with no way across. We set out to design Pathway to bridge that gap."
BYU-Idaho's Pathway program, now officially titled PathwayConnect, commenced in 2009. It was designed as a low-cost educational opportunity that combined online courses with local gatherings. Three locations throughout the United States were chosen, with 50 students enrolled in the program. These students committed to taking one religion class and one academic class—math, English, and life skills—each of their three semesters. The program took one year to complete and made it possible for students to move on to professional certificates and degrees.
During that same year, President Henry B. Eyring, speaking as a member of the First Presidency and as a board member for the Church Educational System, stated at J. Lawrence Richard's inauguration as president of LDS Business College, "Education will not be confined to classrooms or even to campuses as we have come to love them. . . . The changes in technology will make it possible to reach any student anywhere in the world." He also said, "I can't see the full vision of that yet, but I know it is coming. It will allow us to make changes, both within a campus and across the Church, to extend the blessings of learning, of warm associations, and of the influence of the Holy Ghost."
As the Pathway program was halfway through the first semester, without any hard data to back up his proposal, Kim B. Clark, president of BYU-Idaho at the time, asked the executive committee to expand Pathway by adding two international sites—in Puebla, Mexico, and Christiansborg, Ghana—and later eight additional sites in the United States. The board approved his proposal on November 11, 2009, to research the possibility of international expansion. The need for international sites for Pathway became obvious, and expansion started almost immediately. Now, as commissioner of Church Education, Elder Kim Clark concluded, "Clearly the Lord is hastening his work."
By 2014, five years after its inception, the original Pathway program had met and exceeded expectations. It had served 24,357 students from 38 states and 21 countries with 227 total operating sites throughout the world.
Launching a Worldwide Initiative 
In November 2015 the Church Board of Education formalized efforts with a new policy that stated in part: "The Church Educational System will seek to provide opportunities for education to the members of the Church wherever the Church is organized."
"For many years," Elder Clark said, "CES was known for providing primarily religious education. It is the Church Educational System, and we are involved in every aspect of Church education."
The implementation of this initiative provided the impetus of the expanded higher-education system introduced in February 2017 that is now known as BYU-Pathway Worldwide. According to BYU-Pathway president Clark Gilbert, BYU-Pathway Worldwide is made up of three primary components:
The historical BYU-Jdaho Pathway program, now called PathwayConnect
Coordination of all CES online certificate and degree programs
English language training
Regarding the English language component, Elder Clark emphatically stated, "There is no way we could have done any of this without BYU as a partner." He continued, "Professors at BYU have a direct role in this program. Because of the expertise of many BYU professors, we have an English assessment instrument that we provide at no cost to students around the world that draws on the expertise of BYU professors."
President Gilbert also added, "It is impossible to overstate the extremely important role BYU plays in the success of BYU-Pathway Worldwide. BYU is the flagship brand for higher education in the Church. BYU provides the halo over not only BYU-Pathway Worldwide but over all of the CES schools. BYU has played both a direct and an indirect role in the creation, implementation, and evaluation of BYU-Pathway Worldwide."
BYU-Pathway Worldwide is not accredited; rather, the online degrees are granted from BYU-ldaho, with other CES schools contributing courses. According to President Gilbert, "All four Church schools of higher education plus seminaries and institutes have been involved in this organization and have supported it in different ways." He continued, "This partnership has been absolutely miraculous."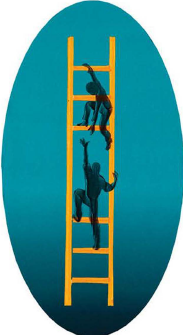 Fine-Tuning the Programs
As to be expected, not everything about BYU-Pathway's implementation has run smoothly. "One of the biggest constraints to growth," President Gilbert explained, "is the English language ability of students. As we have traveled throughout the world to the various sites, we have learned that more than half of our international students don't even have the basic English skills to start the three-semester PathwayConnect program."
Retention, as is the case with most universities, is also a constraint. Compared to other universities, especially online programs, the success of PathwayConnect is impressive. President Gilbert said, "About half of the students who start PathwayConnect complete it. Of that group, more than 85 percent go on to receive more education and have an improved job. That is the education and career side. Students who complete PathwayConnect have an average of a 3.0 GPA or higher. Ninety-five percent of these students report significantly improved spiritual growth, and 99 percent would recommend it to a friend." Even so, President Gilbert added, "We are working to strengthen completion and retention rates for all our students."
By the spring of 2017, more than 61,000 students had enrolled in PathwayConnect since its BYU-ldaho inception. And PathwayConnect now serves students from 71 countries and 43 states. The median student age is 30, and 59 percent of them are married. Of these students, 42 percent are male and 58 percent are female. There are 437 sites, with continued expansion. Half of the sites are in the United States or Canada and half are in other international settings.
Perhaps one of the greatest measures of success for students is the increase of hope in their lives. "PathwayConnect is a tremendous spiritual rescue tool and has become not only a path to education but a path back to the Church," said President Gilbert.
In a break from the traditional model of Church schools, students enrolled in PathwayConnect initially do not need an ecclesiastical endorsement, do not need to pay an application fee, and do not need to have taken a standardized test. In addition, tuition in the United States is a mere $69 per credit—five times less than at a public college. The students must, however, have high-speed internet and must commit to attending local meetings every Thursday night. Students who complete PathwayConnect may continue to take future certificate- or degree-seeking courses online from BYU-ldaho for the same low price. However, the students must eventually receive an ecclesiastical endorsement prior to being admitted to the degree programs at BYU-Idaho.
When asked why any of this matters to him, President Gilbert responded, "On a personal note, I had the blessing of attending BYU. That experience changed my life forever. It helped me grow more confident. It was personally transformative in who I became. It is very clear that this is something the Lord has planned for a long time. He built institutes and had them stretch throughout the world. He knew BYU-Jdaho would be the place where Pathway would be developed and piloted and had the right people at the right place at the right time to make it happen. I feel humbled that I could be involved in it. I really feel like we are part of something important the Lord is bringing to pass."
Written by Barbara Morgan Gardner (MEd '02)
Illustrations by Alex Nabaum