Read Time: 6 minutes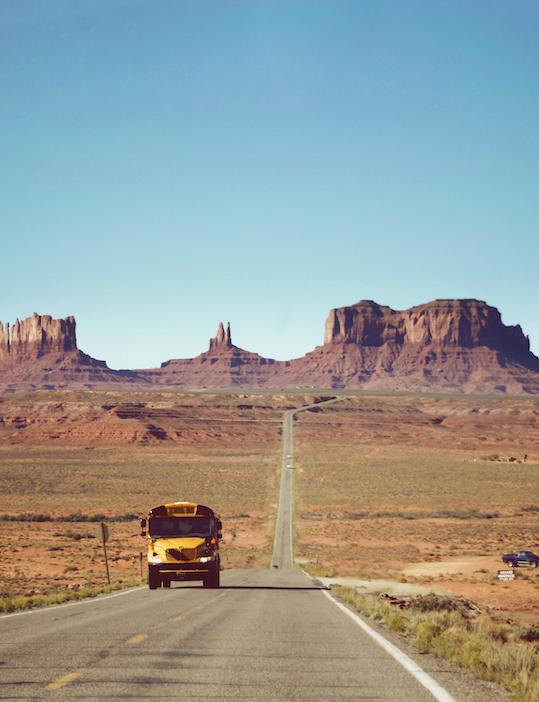 Kari Pugh and Sheryl Vernon are on their way to completing their education specialist degrees (EdS) to become school psychologists. These women can tell you a lot about counseling students and about diagnosing learning disabilities, but there is one thing they can't tell you: where their classes are. That is because they are part of the McKay School's remote rural school psychology program. 
The Need 
The goal of the department's rural school psychology program is to address the shortage of school psychologists (SPs) in rural Utah, areas that often fail to retain SPs despite attractive salaries. Kari Pugh, a second-year student in the program, will become the third school psychologist working in San Juan School District in Blanding. Geographically, San Juan is the largest school district in the state and serves more than 3,000 students— half of whom identify as members of one of the Ute tribes or as Navajo. In her counseling work, Pugh sees how the SP shortage affects students. Even when her district does fill an SP position, that person often leaves as soon as a job opens up in a bigger city. "Kids in rural areas really are at a disadvantage. They are not getting the services that they need because there just are not enough people," Pugh said. 
Second-year student Sheryl Vernon is also familiar with this shortage. As a diagnostician doing reading interventions, she covers 49 schools in three school districts across Juab, Nephi, and Wayne Counties in central Utah. But fewer people spread over a greater area is not the only challenge rural schools face. Rural schools need SPs for the same reasons other schools do—such as the need for school psychologists to offer mental health support. "We have had some suicides and some things that are starting to wake people up. They realize that mental health is an important part of what we do," said Vernon. "And we have to do some preventative stuff, not just intervention." 
The Program 
The McKay School's remote EdS program is funded by a state grant that covers the first two years of tuition. The third year of the program is an internship, which requires fewer credits. For Pugh and Vernon, uprooting their families to pursue a graduate degree is out of the question, so the remote aspect of the program is key. Students come to the BYU campus one day each month, but they attend most of their classes virtually via Zoom, a video conferencing software. 
Quitting their jobs is also a deal breaker—and counterintuitive, given that they work in districts that are already understaffed. So the McKay School works with school districts to let EdS students cut down to 30 hours a week, allowing them to both retain their benefits and income and make time for their coursework. And while the program offers plenty of support to ensure students are successful, the benefits flow in both directions. Because of these students, professors in the BYU Department of Counseling Psychology and Special Education have gained insight into challenges specific to rural schools—insight that will inform how they educate all future school psychologists. 
The Impact 
Pugh and Vernon are excited to implement what they have learned from their EdS coursework. Pugh did her thesis on autism in rural school districts; she has conducted assessments of stakeholders (teachers, principals, etc.) on what autism interventions are working and what changes can be made. She is going to suggest a beginning-of-the-year training for parents and teachers that involves autism-specific information. 
Vernon is looking forward to being an advocate not only for students but for teachers. She said, "I have a lot of respect for the students who are coming in with the problems that they have, but I feel it is the teachers who really need support. They need to be told [they are] doing a great job. . . . And we cannot afford to lose them, because they are too hard to replace." 
These women were great candidates for the program not just because they have experience working in rural schools but also because they are connected to where they live. "I grew up on [the Navajo reservation in Tuba City, Arizona,] a lot of my life, and so this is kind of home to me," said Pugh. "I get enough of the city when I drive up for a weekend." And that is one of the program's goals: for rural school districts to look inward and grow their workforces with staff whose roots are deep in country soil. 

Writer: Anessa Pennington