Read Time: 3 minutes
Dean's Message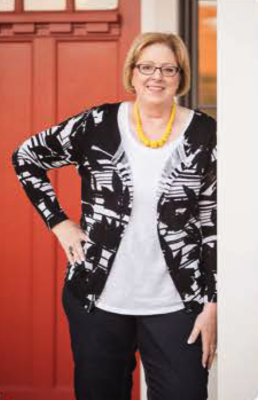 More than three decades ago I had the opportunity to visit Hong Kong. I experienced it as a bustling city with junk ships and fishermen covering the bay. From a local train I observed small villages and peasants working in the fields. At the time I had strong impres­sions that I was having this experience for a reason. In 2013 I had my first opportunity to return to Hong Kong. It was still a bustling city, but the junks had been replaced by cargo and tourist ships. I have since returned to China three times and continue to be intrigued by the vibrant cities and the friendliness of the people.
Forty years ago President Spencer W. Kimball told a church gathering, "We should be of service to the Chinese. We should learn their language. We should pray for them and help them." No one took that advice more seriously than Russell M. Nelson, our president today; he and his wife immediately began studying Mandarin Chinese. Soon afterward, as a world-renowned surgeon, then Elder Nelson met a professor from Beijing, China, with whom he began an international exchange of visits and expertise, enabling him to introduce open-heart surgery to China. The McKay School of Education has had opportu­nities to participate in fulfilling President Kimball's charge in ways less dramatic but of significant service. One of the articles in this issue addresses many of the McKay School's continuing activities in China.
The McKay School is involved in research and service throughout the world. Some of these activities are addressed in this issue in addition to the work in China. I hope that all of you, as alumni of the McKay School, will find informa­tion and ideas that will inspire as you share the richness and value of education wherever you live or in whatever opportunities are available for you.

Mary Anne Prater
Dean