Read Time: 2 minutes
Dear alumni and friends of the McKay School,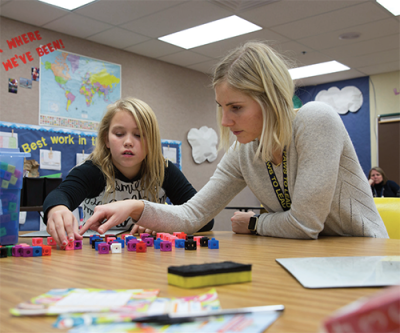 "I think it must be apparent to every thinking mind that the noblest of all professions is that of teaching." So said our school's namesake, President David O. McKay. I am quite certain our alumni understand the nobility of those who heed the call to teach.
Such nobility is especially true of the great students who today are enrolling in BYU's David O. McKay School of Education. Whether they are teacher education majors preparing themselves to enter the classroom or PhD students who will be tomorrow's leaders, these students are entering a school in which "we strive to model the attributes of Jesus Christ, the Master Teacher, as we prepare professionals who educate with an eternal perspective" (McKay School mission statement).
Our world needs many, many more young people who will learn from and, in turn, emulate this Christlike approach! I invite you to support these great individuals by giving what you can.
Giving Priorities
Scholarships for student teachers: help provide full-tuition scholarships for elementary, early childhood, and special education teaching majors during their student teaching (they cannot have outside employment).
Scholarships for students from underserved populations: assist students from disadvantaged socioeconomic backgrounds, first-generation college students, those from single-parent households, and those with special needs or other disadvantages.
Scholarships for PhD students in the educational inquiry, measurement, and evaluation doctoral program: give to future educational researchers who will be major influencers for education policy and leadership on local, regional, state, and federal levels.
Please see the McKay School alumni giving web page: education.byu.edu/alumni/giving.
Michael Leonard
Assistant Dean
External Relations David O. McKay School of Education