Read Time: 3 minutes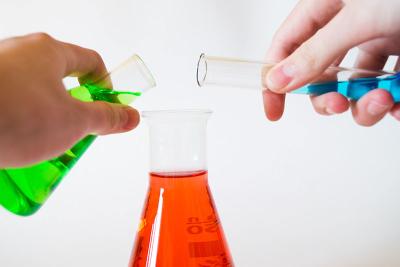 NSF Grant of $2,998,817 for 3D Science Teaching in Underserved Rural Areas
BYU McKay School's Heather Leary, PhD, is the co-principal investigator for a National Science Foundation grant of $2,998,817 to integrate three-dimensional science teaching into rural schools across Utah. This new educational technique incorporates core ideas, scientific practices, and crosscutting concepts that allow students to engage with authentic scientific phenomena. Leary and faculty from BYU's School of Life Sciences will host summer workshops for high school biology and chemistry teachers. Leary plans to reach 88 rural science teachers and approximately 10,000 rural Utah students from four regions of the state, many of whom are members of the sovereign Ute, Paiute, Goshute, Navajo (Diné), and Shoshone nations.
In the workshops, biology and chemistry educators will collaborate with the primary investigator team and teachers from the same subject and state region to codesign 3D science lessons. Four teachers from each subject and region will participate each year, beginning with biology and phasing in chemistry in year three.
Following the workshops, these subject-region teams will engage in a novel form of professional learning: technology-mediated lesson study, or TMLS. TMLS cycles will be used to evaluate and revise current lesson plans and create additional lesson plans during the school year. Using mixed-methods research, the research team will study the effects of co-design activities and TMLS cycles on teachers' changing capacity, practice, and social support system. Changes in capacity and practice will be examined qualitatively through interviews, video observations of classroom teaching, and TMLS meetings. The effects of TMLS on teachers' social support system will be evaluated quantitatively using social network analysis to identify individuals who act as information hubs for 3D science teaching. Influential individuals will be interviewed to better understand their social interactions, and to help the team support the rural science teacher community in increasingly effective ways.
The TMLS model for professional learning is likely to be scalable and transferable to other rural areas of the country with minimal investment. The proposed work meets a specific and timely need within the state of Utah to provide professional development for rural science teachers as the state moves toward full implementation of the new 3D science standards. Additionally, the 3D lesson plans participants design will be made available to all Utah teachers and shared with a national audience.