Read Time: 3.5 minutes
Missy Young, '94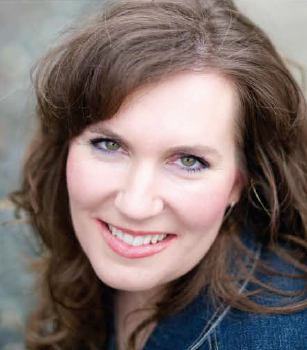 Throughout her life, Missy Young has served in different capacities and made an impact on many lives.
When she graduated from BYU in 1994 with a degree in elementary edu­cation, Young was pregnant with her first girl. One decision she made early on was to stay home full-time to raise her children. Although she never used her degree to teach formally, Young believes it has helped her in all aspects of life, especially in raising a family. Young explained, "It has helped me to see the world through a child's eyes. My education taught me that it is important to have kids play, grow, and make big messes because that is how they learn and experience the world."
Young believes that other than playtime, the most effective teaching tool is reading. She said, "Children's books are magical. You open them and the smell alone brings back memories of love and learning." In addition to the bond that reading creates between a child and a teacher, it also "opens the world of a child's imagination and teaches children to observe the world around them."
When Young's chil­dren attended elemen­tary school, she was an active school volunteer. Today she volunteers with the music and arts department at the schools her children attend. Whenever one of these schools puts on a musical, she helps with costume and set design, publicity, and show tickets and also organizes parent volunteers. While this may seem exten­sive for one person to handle, Young gladly takes the responsibility because she is passionate about art programs in schools. She says, "The arts are so impor­tant for society because they allow a person to have a wider view of the world. When youth are involved in the arts, they develop the ability to think outside of the box and express themselves in dif­ferent ways."
For those considering a degree in education, Young said, "The great thing about being an educator is you can look around the world and there is always something new to learn and experience. It is a field that teaches you to have an enthusiasm for learning. Whether you are in the school system or volunteering in the community, the perspective you get from a degree in education influ­ences everything you do."
So how does Young stay so active and influential in all the things she does? Her secret is optimism. She said, "There is always something to be optimistic about. When you have a positive atti­tude, you can look for solutions to prob­lems in the most unexpected places." She learned this mind-set from children. She said, "The children's enthusiasm for life catches on with you."