Read Time: 2 minutes
Message from the Dean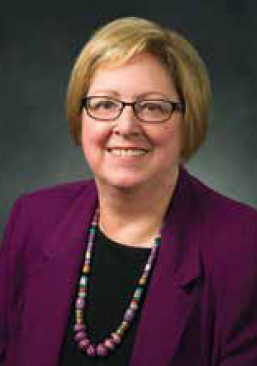 The greatest threats I recall from public school were influence and pressures from my peers related to drugs and immorality. Unfortunately, these threats have escalated in many of our schools today. But I don't recall feeling threatened by imminent disasters except a minor tinge during the obligatory fire drill. Today, times have changed. Both natural disasters and crime increasingly threaten our communities and our schools.
This edition of McKay Today Magazine presents timely messages concerning the current state of safety in our schools. As demonstrated in tragedies across this country and worldwide, children, youth, and adults are not completely safe in schools, regardless of location, society, or culture. One of the greatest protections we can provide is to be prepared.
Several articles in this issue present ideas to help school personnel prepare for the unexpected disasters they may experience. Several alumni also share their experiences with disaster. We hope readers will find motivation and suggestions for becoming better prepared.
Another article in this issue describes important research being conducted by a cross-disciplinary BYU team to better understand autism. A diverse research group of faculty and students are bringing their skills and expertise, ranging from statistical analysis to the use of MRIs to apply to needs of children and families affected by autism. They request support from readers who may be interested in joining their efforts. I applaud the team for their achievements and service in this important field of study.
Other articles address the McKay School's continuing Power of Teaching lectures series, the Springville High School Art Show winners, and the story of a tree in front of the McKay Building with special significance to some McKay School friends. We hope you find this and all of the McKay Today Magazine issues to be a helpful resource.

Mary Anne Prater