Read Time: 6 minutes Counseling Psychology and Special Education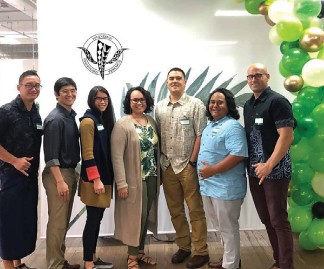 Going forth to serve: Professor Ellie Young, a mentor for 20 years to budding school psychologists, was called "an absolute titaness" in school psychology when receiving the Utah Association of School Psychologists' Lifetime Achievement Award in November 2021.
Building Islander mental health: Counseling psychology and special education professor Kawika Allen and his Polynesian psychology research team are working with the state of Utah and Utah's Pacific Islander (PI) community to better address Pacific Islander residents' mental health. "A majority of Pacific Islanders use mental health counseling as a last resort," Allen's team wrote. "When they decide to attend counseling, compared to other ethnic groups who use counseling services, the intensity and elevated distress levels for PI clients are much higher."
Instructional Psychology and Technology
3D teaching in rural schools: Instructional psychology and technology professor Heather Leary is coprincipal investigator for a National Science Foundation grant of $2,998,817 to integrate three-dimensional science teaching  into Utah's rural schools—an effort that could improve rural teaching across the country. Leary and other BYU faculty will host summer workshops for 88 teachers, including members of Utah's indigenous nations. Leary's team will follow up with a technology-mediated lesson study—a technique to evaluate, revise, and create new lesson plans.
Teacher Education
Revision adds strength and flexibility: In a change two years  in the making, elementary education faculty revised their program, effective winter semester 2022, "to create a greater link between the classroom experience and what goes on at BYU," says department chair Kendra Hall-Kenyon. Student-faculty practicum interaction was boosted, some courses are offered earlier, and students can enroll even before admission into the program. The changes should increase flexibility for students, facilitate a stronger link between theory and practice, and reduce time to graduation.
Educational Leadership and Foundations
Innovative redesign trains leaders: The BYU School Leadership committee has elevated the Educational Leadership and Foundations Department's already world-class program. Faculty and district partners invited outside analysis, studied similar programs, and clarified essential standards and skills. The result, says chair David Boren, is "more aligned, more streamlined, more focused on what's essential, more focused on skills and dispositions, and a lot more focused on partnering with our local districts." The redesign converted the 22-month program to the 14 months that follow the K–12 school year, and Boren looks forward to more evolution: "I hope . . . there's this cycle of continuous improvement."
Communication Disorders
Students sharing research: Thanks to funding from an experiential learning grant, several students and faculty presented papers at the American Speech-Language-Hearing Association convention in Washington, DC. Two undergraduate and five graduate students of assistant professor Tyson Harmon spoke on aphasia and cross-cultural peer mentoring. "It was so rewarding to see our students present their research!" Harmon says, noting that the students' work drew interest from "seasoned researchers" and practicing clinicians. "I hope they better appreciate their professional responsibilities to both learn from others and share what they are learning with others."
Center for the Improvement of Teacher Education and Schooling, Outer Support, Inner Peace, Yoga and Wellness Centers Build Resilience in Students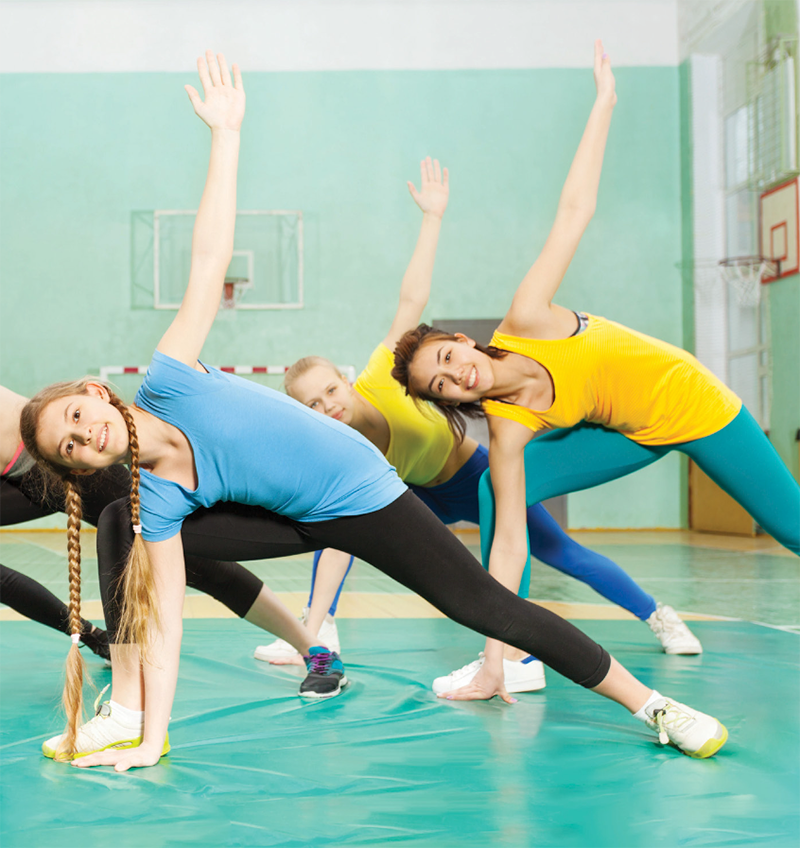 Adolescent mental health is in crisis, with some studies finding that more than 30 percent of teenagers struggle with anxiety. Providing in-school yoga and wellness centers for high school students could help boost teenage mental health, according to two projects described by Paul Caldarella, McKay School counseling psychology and special education professor, and others who presented at the Teacher Educators for Children with Behavior Disorders conference.
While research into yoga as a mental health benefit is in its infancy, early signs are encouraging, according to the review of 22 studies Caldarella conducted with Saanya Rajesh Lulla. The studies found that yoga showed physical, social, academic, and mental-health benefits, including for at-risk students and those struggling with mental health.
"School-based yoga requires minimal time, effort, and financial resources," the authors wrote. "Given the encouraging results in past studies and the positive impact on adolescents evident in the literature so far, we encourage long-term implementation and evaluation of high school yoga."
Additionally, in a first-of-its-kind exploratory study of the wellness center at Utah's Westlake High School, presenters Malka Moya, Caldarella, Jennifer Bitton, and Paul Feyereisen found that wellness centers help students calm down, decrease stress, relieve anxiety, relax, and address school pressures.
"Results were generally positive across student, staff, and parent perspectives," the presenters noted. "Female, genderqueer, Asian, and Black students perceived the wellness center as more beneficial [than White male students]. . . . We encourage additional studies to further strengthen the literature on this topic."