Read Time: 10 minutes Leaders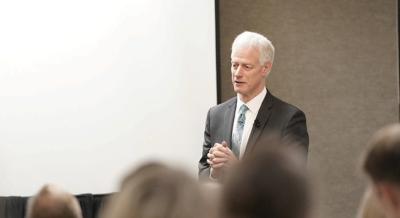 In September, President Kevin J Worthen visited with leaders from the McKay School, the six other BYU colleges that prepare educators, and the five Partnership school districts.
New Assistant Dean of External Relations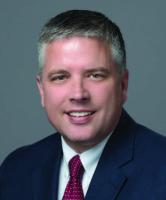 Michael Leonard has joined the David O. McKay School of Education as assistant dean for external relations. Leonard earned both his bachelor's degree in communications in 1987 and a law degree in 1992 from BYU. He then worked for The Church of Jesus Christ of Latter-day Saints, reopening its public affairs office in New York City. While there he was part of facilitating a profile on CBS's 60 Minutes, a cover story in Time magazine, and a Sunday front-page story in the New York Times.
At the University of Northern Colorado, Leonard taught marketing courses and directed external relations at the business school for 10 years. He also served as assistant vice president of university marketing. Most recently he worked for the nonprofit organization Launching Leaders Worldwide, developing curriculum and directing marketing.
Now at BYU, Leonard will oversee public and donor relations, recruitment, and alumni engagement. "Not only does he have the skills, but he is a delightfulperson," said Mary Anne Prater, dean of the McKay School of Education.
Leonard loves the mission statement of the McKay School and is excited to build upon that vision. He said, "I have served in various educational positions, and I see this as the most unique and fulfilling university experience on the planet!"
To read more about Leonard's work, click here.
For the Second Time, Dromey Is the Chair of Communication Disorders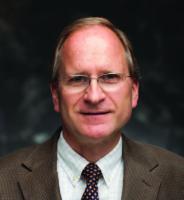 Professor Christopher Dromey has begun service as the new chair of the Department of Communication Disorders in the McKay School of Education. In July Dromey replaced retiring department chair Martin Fujiki.
Dromey first served as department chair from 2009 to 2015. "Dromey puts teaching high on his priority list, but he is also an exceptional researcher and is very well-known in his field and across the country," Dean Mary Anne Prater said.
Of his appointment, Dromey said, "I am happy to serve as the department chair in Communication Disorders." Dromey also said that the market for speech-language pathologists is growing, and he hopes to expand the program to accept more applicants.
Dean Prater said that she has been impressed by Dromey's support of faculty and their advancement as well as by his knowledge of and sensitivity to the needs of students.
To learn more visit this article.
#BYUDevo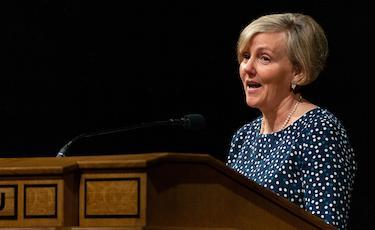 "Because our covenants are relational and reflect our individual relationship with the Savior, how I walk the covenant path is distinct to me, and how you walk the covenant path is distinct to you."
—Ellie Young, associate professor of school psychology, "The Transformative Power of Covenants," BYU devotional address, June 11, 2019
Kawika Allen Elected to Two APA Leadership Roles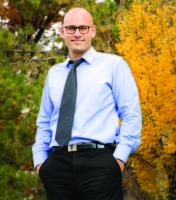 Kawika Allen, assistant professor of counseling psychology, will take on a national leadership role as secretary-elect of Division 45 of the Society for Psychological Study of Culture, Ethnicity, and Race. He was later also elected committee chair over research for Division 17 of the Section on Ethnic and Racial Diversity for the Society of Counseling Psychology.
As secretary-elect, Allen will help Division 45 advance research and create a network of professionals interested in multicultural psychology. Regarding Division 17, he will lead research efforts in this section related to racial and ethnic diversity within the field of counseling psychology.
"I have always seen research through the lens of culture," said Allen. "When I think about research, I think about it from a cultural framework."
To read more, visit this article.
Brinton Makes Three: Highest Award in ASHA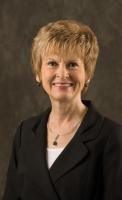 Bonnie Brinton, recently retired professor of communication disorders, has received the Honors of the Association from the American Speech-Language Hearing Association (ASHA), the highest award the organization gives.
The award honors individuals "whose contributions have been of such excellence that they have enhanced or altered the course of the professions [of communications sciences and disorders]," according to the website. Brinton was recognized for her contributions to research about the social struggles of children with developmental disabilities.
Brinton is not the first BYU professor to receive this prestigious award. In 2015, Martin Fujiki and David McPherson both received the Honors of the Association, becoming the first professors of Utah universities to be honored.
"That means that as of 2019, three faculty members received honors. For a department this size, that is highly unusual," said Brinton. "In fact, it is phenomenal! It reflects the support for scholarship, teaching, and service in the McKay School of Education and BYU as well as the work ethic, productivity, and faith of our faculty."
Brinton retired earlier this summer after a successful 29-year career at BYU. She expresses gratitude for the support her research has received from both the McKay School and BYU. "I am confident that we could only have carried out this research program at BYU," she said.
Read more about Brinton's work here.
Big Data and School Spending

The McKay School's Educational Leadership and Foundations Department (EdLF) is helping with the application of data from a first-of-its-kind school data system created by Utah's Office of the State Auditor. Dubbed Project KIDS (Key Integrated Data Systems), it will help schools track where their money is going and if the outcomes of their spending align with their goals. To do this, the auditor team is collecting big data from every school district and charter school in Utah. Advanced analytic techniques are then used to break down data that has previously been too complex to process.
The McKay School collaboration provides education prowess. As assistant professor Donny Baum explained, "Most of their team members have training in economics, statistics, and quantitative analysis in general, but they are looking for further insight specific to education and education policy," said Baum. New faculty member Spencer Weiler is working with the data to support school districts in their spending decisions, and an EdLF policy graduate student has now become part of the team.
Find more information about the collaboration here.
Open Organ Resources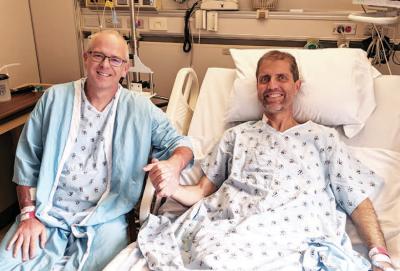 When the McKay School's former instructional psychology and technology professor David Wiley received a call several months ago from colleague Cable Green, his life changed. Green had been diagnosed with liver disease in 2005 and liver cancer in September 2018. Green needed a living donor liver transplant in order to live.
Wiley and Green have been "like brothers" for more than 10 years due to their work together in providing open education. When Wiley heard about Green's condition, he wanted to help in any way he could. Wiley and 15 other family members and friends offered to donate their livers; doctors selected Wiley to be the donor.
The transplant was completed on June 28. Both men are still recovering, but everything appears to be moving in a positive direction. "Without David's generosity, I would have been dead from cancer in a year. No words can adequately express how thankful I am," said Green.
Read the rest of their story here.
2019 Benjamin Cluff Jr. Annual Lecture
"I want to take a look at what our unruly, resilient language is all about. I think it will remind you of some ways that we use language and why it is so critical for the young people that we teach as well as for our own relationships with each other."
—Judy Montgomery, founding chair, Communications Sciences and Disorders, Chapman University
Click here to read more about the lecture or view photos from the event.
Contributing Writers: Anessa Pennington, Sariah Farmer