Read Time: 2 minutes
Self-Efficacy is Crucial to Student Performance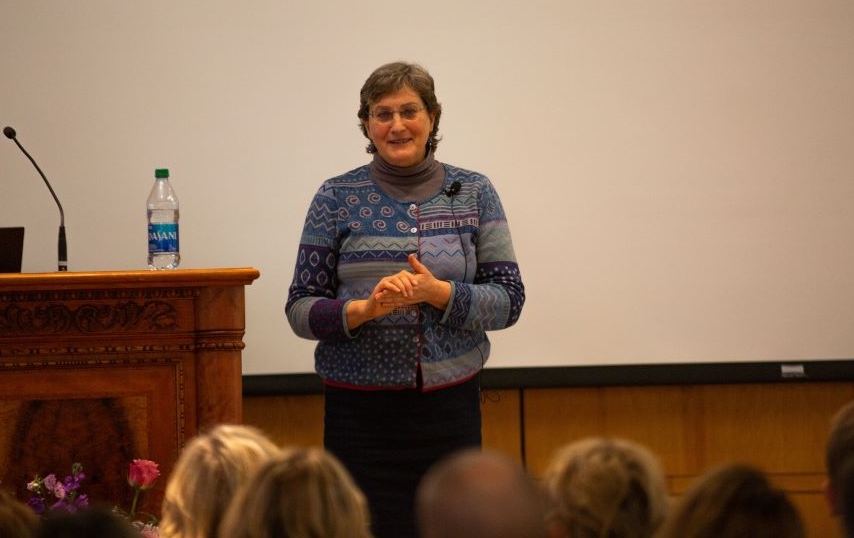 "Our belief in our capability is important to our motivation and our persistence in a task," said prominent education scholar Megan Tschannen-Moran, PhD, of William & Mary School of Education, as the speaker for BYU McKay School's 2022 Benjamin Cluff Jr. Lecture.  
Tschannen-Moran discussed educational programs in the past that focused on testing students on select subjects such as math and science, and how that has negatively impacted learning, as teachers feel pressured to teach subjects to prepare students for standardized testing instead of life skills. 
To overcome struggles that students and teachers face, she introduced self-efficacy. She explained how self-efficacy can influence students to be creative and curious, which will encourage them to practice learning outside of a school setting. Some ways to help promote self-efficacy include experiencing success firsthand, seeing success being modeled, and having a trusted source give feedback and encouragement. This ideology also addresses the fact that sometimes negative behavior within students does not come from a place of choice, but instead a lack of capability. 
Self-efficacy also plays a large role in the capabilities of teachers. Teacher aggression, such as yelling, sarcasm, and humiliation, is a sign of low self-efficacy within the instructor, and can negatively impact students' educational experiences. However, teachers with higher self-efficacy are more patient with struggling students, and more likely to be encouraging. 
Tschannen-Moran ended her presentation by sharing a Brazilian proverb: "When we dream alone, it is just a dream. When we dream together, it is the beginning of a new reality." When we focus on our weaknesses and threats, we can blame ourselves and fail to recognize the resources we have as a community.  It is crucial for education boards, students, and parents to work together in order to make education better for our children.
Annual Cluff Awards 
Since 2003 the David O. McKay School of Education has celebrated Cluff's legacy by sponsoring lectures by distinguished scholars as he did in his day. Awards are also presented in Cluff's name to BYU–Public School Partnership participants
This year, Michael Larsen received an award for Excellence in Public School Support, and Brent W. Chowen and Terri Summers received awards for Excellence in Educator Preparation.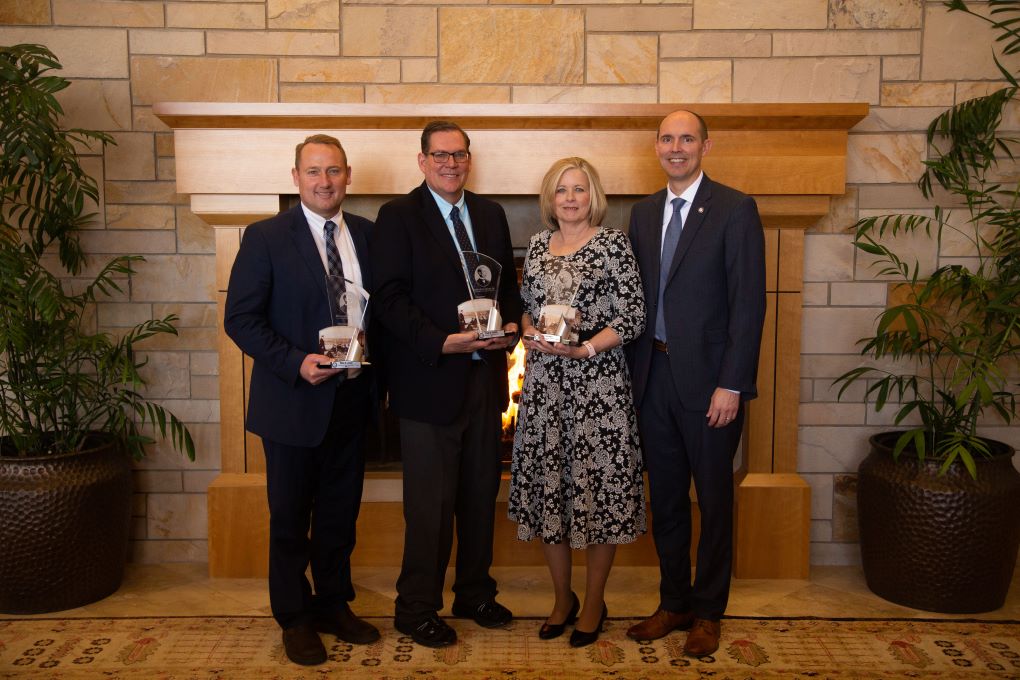 Writer: Morgan Keller
Contact: Cindy Glad