Read Time: 3 minutes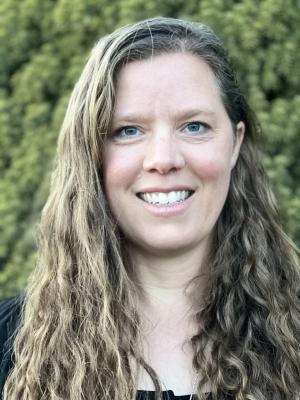 BYU McKay School's Teresa Leavitt, PhD, is a recipient of this year's Inspiring Learning Award from Brigham Young University. The student-nominated awards are sponsored by BYU's Office of Careers and Experiential Learning in recognition of faculty and staff members' dedication to student growth through active mentoring.
This year, 274 nominations were submitted for 190 mentors across BYU's 11 colleges. A committee of 17 faculty members evaluated these student nominations, considering student statements about the impact their mentors have had on their future career and graduate school plans and their experiences at BYU.
Leavitt, a professor of elementary education, is BYU McKay School's recipient of this year's award. Leavitt received her bachelor's from BYU, her master's from the University of Phoenix, and her PhD from the University of Nevada.
In an interview with the BYU Experiential Learning and Internships committee, Leavitt shared that her goal as a teacher "is to help students be prepared with the knowledge, skills, and dispositions needed to be caring, competent teachers." In this endeavor, Leavitt is guided by the inspired learning focuses in the McKay school—namely, "being intentional, nurturing, student- and gospel-centered, and impactful."
For Leavitt, providing authentic learning experiences makes all the difference when mentoring students. "[I try] to assist them individually and collectively in ways that will help them be successful throughout the program and in the classroom. . . . I involve students in authentic experiential learning starting from early campus assignments . . . all the way through their culminating field experience where they are teaching in the classroom."
However, while the idea of providing authentic learning experiences may seem daunting to some, Leavitt advises, "We can achieve experiential and inspiring learning through experiences that may seem 'small and simple' but that actually have a high impact on students' future success. Identifying the 'nuts and bolts' students encounter when the rubber hits the road, then designing experiential learning opportunities to set them up for later success is what this is all about."
Writer: Livy Andrus (adapted from program for the Inspiring Learning Awards Ceremony)
Contact: Cindy Glad