Read Time: 6 minutes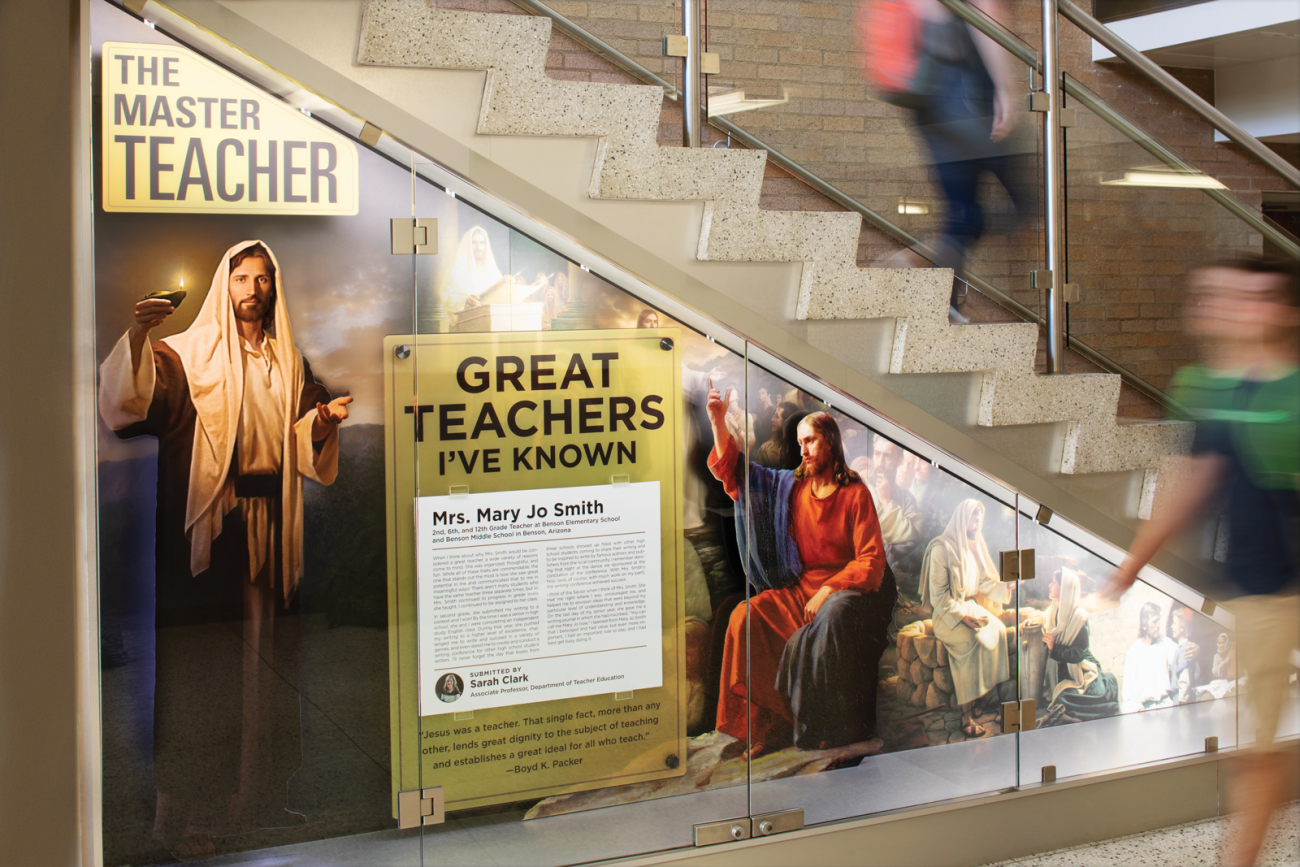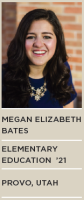 I AM CURRENTLY A JUNIOR in the elementary education program. I grew up in New Jersey and moved to Spanish Fork, Utah, just before the start of high school. The McKay School mission statement means that, as a teacher candidate, I am preparing to help cultivate more than just the intellect of my students. I am preparing to help them discover the world, establish morals, understand their civic duties, and learn how to flourish in whatever future becomes their reality. As I hope to help my future students develop in more areas than just their intellect, I expect myself to do the same while here at BYU. I am striving to not only learn to be a teacher but become a teacher.
My most Christlike teachers at BYU are the ones who have focused on my growth and progress rather than on my product. Professor Anne Ure comes to mind. She was constantly pushing us to be better and better—not for our grades' sake but for the sake of our future students. She was patient as we struggled with material, openly acknowledged the efforts we were making while always fostering the best in us, and cared about who we were becoming (not only what we were learning).

I DIDN'T START OUT as a teaching major at BYU. I actually started as a science major. After promptings that I should try education, I switched my major. When I sat in my secondary teaching introduction class about what makes a good teacher—a four-hour block—the whole time I kept saying, "That is me! You are describing me!"
I never looked back, and I felt so humbled that my Heavenly Father wanted me to be a teacher like His Son, Jesus Christ.
I will be entering my third year as a secondary teacher this fall. Working with students continually strengthens my testimony of the Savior and helps me understand how similar this is to what He does for me in my life challenges. He already knows me so perfectly because of the Atonement that He can tailor the curriculum just as I am trying to do for my students. As I think of my life, I realize He is my advocate, a "coteacher" and curriculum designer with Heavenly Father.
And now I realize Heavenly Father wanted me to be a teacher so I could learn more of His Son, Jesus Christ. So now when I step into my classroom, I think of the words of the Primary song: "I'm trying to be like Jesus; I'm following in his ways." And I love my students like He would.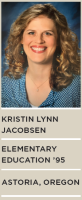 IT HAS BEEN 24 YEARS since I graduated from the McKay School, and 14 of those years have been spent in the classroom. It has been a while since I have reflected on the impact that my early teacher training had on me, but the core values I was taught permeate my mind-set and actions in the classroom every day. I have learned that it is a unique thing to view students not just as who they are right now but also see them as their eternal future selves. This perspective helps me be more patient and accepting of who they are as 10- and 11-year-olds because I know they will not be in this stage of their development indefinitely. Again, it sounds like a little thing, but I feel like it makes a big difference in the way I interact with students and their parents. I find it relatively easy to show calm, inspired grace because I see them as my spiritual brothers and sisters who happen to be in the fifth-grade stage of their mortal development, instead of just being typically frustrating children.
For example, I took looking to Christ as the Master Teacher for granted when I was in college and in my first three years of teaching in Provo. It was totally normal to hear colleagues pray out loud not only for inspiration but in gratitude for the opportunity to teach and be an instrument in the Lord's hands. Then I started teaching in Washington state and quickly learned that was actually quite unusual! While I don't think it is necessary for teachers to pray together to be united in the greater good work of all things in teaching, it definitely set me on the path of treating students and parents like the eternal beings we all are instead of who we all are at this moment in time.
The exhibit features a changing panel of essays about great teachers written by McKay School faculty and staff. Background art showcases work by Simon Dewey, Greg Olsen, Grant Romney Clawson, Howard Lyon, Carl Bloch, and Harry Anderson. The display was envisioned and created by visiting associate teaching professor Paul Wangemann, and was installed in September 2018.