Read Time: 3 minutes
Message from the Dean's Office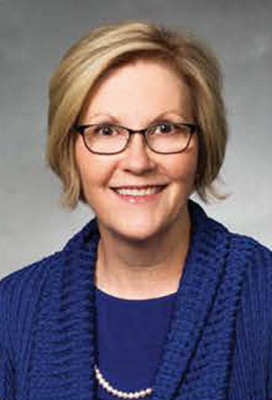 In this increasingly complex world, education is one of the most impor­tant acquisitions of life. And while it is true that more education will generally lead to the opportunity for increased temporal rewards, the greater value of increased knowledge is the opportunity it affords us to be of greater influence in accomplishing the Lord's purposes.
-Elder Craig A. Cardon
This edition of McKay Today Magazine presents timely messages largely focused on access to education and the various educational pathways available as we seek or make available those opportunities. "Lighting the Pathway" chronicles the inspired move to broaden the Church Educational System from a strictly spiritual focus to one that includes secular educa­tion that advances learning in all areas. We hope this article on the cre­ation of BYU-Pathway Worldwide will increase readers' understanding of this new and important pathway to education being opened to men and women worldwide.
Another article in this issue is taken from a convocation talk given by a local school district superintendent on April 28, 2017. In his talk, Paul Sweat highlights the significance of choosing a career in education. Readers will find his admonitions to be confident in their preparation and purpose in being educators to be both validating and inspirational!
Brent G. Wilson, the 2017 David 0. McKay Alumni Achievement Award recipient, is highlighted in an article focusing on his path as a professor in education and human development. Wilson talks about the tension he has been aware of as he has encountered those along the path who have seen things differently than he and other "free thinkers."
Other articles in this issue include accounts of inspiring learning, the return of the education policy and social foundations master's degree focus in the Department of Educational Leadership and Foundations, the challenges of digital communications versus traditional communication in academic settings, the frustrations experienced by classroom teach­ers being assigned to teach subjects they were not formally prepared to teach, possible connections between aggression and autism, and the first annual LDS Educators Conference, held in July 2017. We hope that you will enjoy this issue of McKay Today Magazine.
 


Lynnette B. Erickson
Associate Dean