Read Time: 3 minutes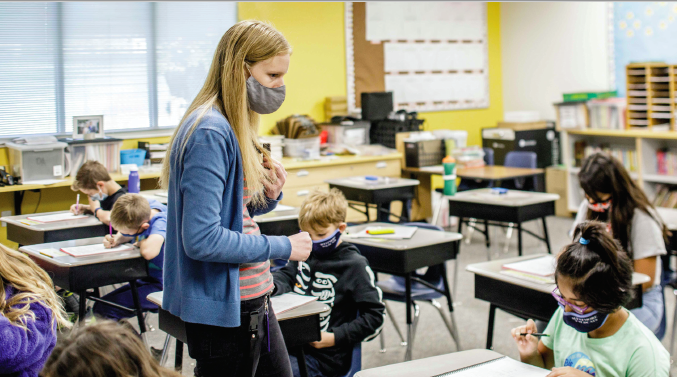 Effective planning is foundational to success in the classroom. But for many teaching majors who opt for a yearlong internship, staying on top of six lessons every day for an entire school year can be overwhelming.
"Once a school year starts, teachers are super, super busy," said Teresa Leavitt, associate professor in the Teacher Education Department. "And unfortunately, planning is something that is easy to let slide." 
Leavitt and associate teaching professors Cecilia Pincock and Kathie Mackay have developed an intensive workshop to set interns up for success. For two days in the spring, "pre-interns" meet with experienced teachers to study grade-specific standards and develop a "curriculum map" for the upcoming school year. Pre-interns are then given two more days to work together to develop lesson plans. "By working together, we can have lots of units of study put together," said Leavitt. "We have a framework and we have a starting point—and we are so much further ahead than if we did not have these planning days."
These collaboration days also have immediate benefits: whereas most interns will only know other interns within their district, this workshop connects interns across districts, giving them a wider support group, come fall. The workshop also gives students a deeper understanding of the standards they are expected to teach, which has helped many students feel more confident in the district- or school-level planning days.
Pincock said, "It really helps them be contributing members and feel like they are more on par with their colleagues, instead of just being brand new teachers coming in, not really knowing what is going on and just going along with the flow."
This year, 63 pre-interns participated in the workshop, but these planning days do not just benefit teaching interns. Leavitt observed that the program has a "trickle-down effect": 63 interns will be better equipped for their first year of teaching, and their 25 to 30 students will have a better learning experience. Effective planning is not only a key to success but a gift that keeps on giving.
Photographer: Bradley Slade