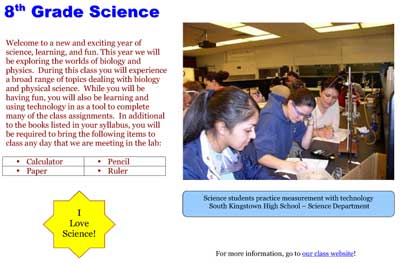 In the Word Processing portion of the TSA, you will be required to use Microsoft Word to produce a document similar to the example shown on this page.  You may be required to:
Change the page to landscape orientation
Format text in two columns
Create a table
Create a bulleted list
Change the font and font color
Insert an image
Insert shapes
Add text to shapes
Insert a hyperlink that connects to a website
Upload Word document to Google Drive
Convert Word document to Google Doc
If you get stuck, you can
Search keywords in a Search Engine
Search for a tutorial on YouTube
Search keywords on these websites created by Microsoft
Note: The computers in the TEC Lab use Word 2013 for Windows and Word 2011 for Mac
There is so much information available online today.  When searching, remember that you may need to include the version (which year) of Word you will be using along with specific keywords.  Here are some examples to get you started.
Example 1: Columns using Windows
Use a search engine like Google or go to YouTube and search ""Word 2013 Tutorial Columns""
Example 2: Hyperlinks using Mac
Click on the ""W"" for Word
Choose a tutorial

Go through the tutorial OR
Type ""hyperlink"" in the search bar

 
TSA Tutorial Links