Dan Stephenson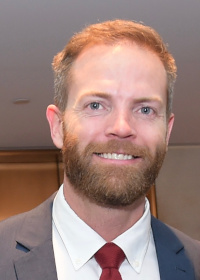 Dan Stephenson is Executive Director/Partner at Economic Bridge International, a Salt Lake City & Shanghai-based strategic advisory/consulting firm focused on helping US and Chinese companies, NGOs, cultural institutions and government agencies to work together more effectively and efficiently. He has also worked as COO (North America) for Chinese language learning company Mandarin Matrix. Prior to co-founding Economic Bridge, Dan was Director of International Affairs and Strategy for the Bennett Group, the consulting firm of former US Senator Bob Bennett.
Educated at the University of Utah and Tsinghua University, Dan has two decades of working in and with China. He has organized pioneering Music & Corporate Events on the Great Wall of China, assisted Ambassadors, former Prime Ministers, US Senators, Fortune 500 Companies and Olympic teams in their China efforts, and moderated discussions between Chinese business leaders and Nobel Prize Economists.
Dan moved to Beijing in 2002 to study at Tsinghua University, and started the first of several successful, award-winning small businesses while still a student at Tsinghua. Dan began his consulting career in 2006 (while also moonlighting as a DJ and music journalist for China's Rolling Stone Magazine and other publications), serving several Fortune 500 clients and consulting for the Embassies of UK, Spain, Jamaica, and Norway, among others. Dan also assisted the Jamaican Olympic Team & Government Ministers during the 2008 Beijing Olympics as an interpreter, guide and fixer.
Dan recently worked as the Executive Director of International Partnerships for the State of Utah's Spike 150 Commission (Utah's 2019 Transcontinental Railroad Anniversary Celebrations), responsible for overseas fundraising and coordinating with Chinese Central Government & Embassy, and Chinese Ministries, Provinces and businesses.
Dan and Economic Bridge also co-organized (w/ WTC Utah) the May 2019 Utah-China Trade & Investment Forum, the largest Utah-based meeting of Utah-China government and business leaders to date. Dan has co-ordinated several Utah Legislative trips & trade missions to China, and Utah government participation in the 2019 China International Import Expo (CIIE) in Shanghai.
Dan is a current board member for the Helen Foster Snow Foundation, former advisory board member for the National Chinese Language Conference, and has been an invited speaker at events co-hosted by US Department of State & Chinese Embassy in Washington DC, and at Asia Society in NYC, among others.
Dan's father is former Utah State Senator Howard Stephenson who served for 26 years as a State Senator and created Utah's Chinese Dual Language Immersion program, which lead to Utah having more Chinese language learners (over 18,000 in K-12) than any other US State.