Faculty: Brent Chowen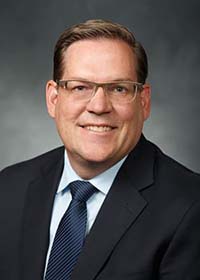 Brent Chowen
Title
Teaching Professor
Department:
TEd
Contact Information
Office: 2004B JKB
Phone: 801-422-2177
Email: nope@bchowen@byu.edumsn.com
I graduated from BYU with a degree in History, adding state licensure in History and French Language Teaching. I earned an M.A. in History from the University of Utah and a doctorate in Curriculum in Instruction from the University of Texas at Austin. I taught history and French in both Utah and Texas before moving with my family to Hawaii. After nine years at BYU-Hawaii, I returned to Utah and joined the faculty in the McKay School. Currently I serve as Director of the Educator Preparation Program Accreditation Office.

I love traveling, reading, all things social studies, and spending time with my family.
My teaching interests include history education, particularly the use of primary sources in classrooms, and teachers' reflective practice. I approach teaching through a collaborative process, helping students to construct knowledge through cooperative learning and engagement.
My research interests center on the used of critical thinking skills and primary source documents in social studies education; reflection as a part of teacher improvement; and the role of mentoring in teacher development.