Faculty: Cade Charlton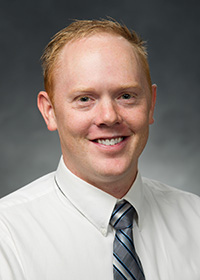 Cade Charlton
Title
Associate Professor
Department:
CPSE
Contact Information
Office: 340-N MCKB
Phone: 801-422-1238
Email: nope@cade_charlton@byu.edumsn.com
Cade grew up in St. Anthony, ID and is the son of two career educators. He was introduced to Applied Behavior Analysis (ABA) and Organizational Behavior Management as a freshman at Utah State University. With just enough knowledge to be dangerous, he worked with several private companies as an ABA service provider. Prior to completing the MBA program, Cade started working as a consultant with the Center for the School of the Future where he fell in love with helping teachers adopt and implement better services for at risk students. These consulting opportunities in priority schools coupled with federally- and locally-funded research projects provided Cade with a wealth of opportunities to explore the application of the principles of ABA to improving organizational supports for individuals with disabilities at school.
Cade teaches collaboration for special educators, classroom management, applied behavior analysis, assessment of exceptional students, and functional assessment and intervention.
Cade received his MBA and doctorate at Utah State University and is a Board Certified Behavior Analyst (BCBA). His research focuses on identifying empirically-supported practices and designing organizational supports to ensure these practices are implemented with fidelity in a Multi-Tiered System of Supports (MTSS).