Faculty: Erin Feinauer Whiting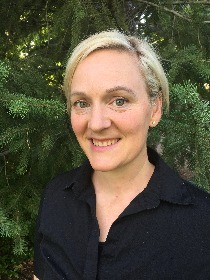 Erin Feinauer Whiting
Title
Associate Professor
Department:
TEd
Contact Information
Office: 201-U MCKB
Phone: 801-422-8550
Email: nope@erin_whiting@byu.edumsn.com
Erin Feinauer Whiting is an Associate Professor of Multicultural Education at Brigham Young University. Her scholarship has examined many aspects of belonging, community, inequality, and culture. Her research focuses on understanding and alleviating social inequality including a focus on school community and organization for the inclusion of all students. She is also engaged in research examining how preservice teacher candidates prepare for teaching through a critical multicultural education that is intended to unpack social privilege and cultural difference.
Multicultural Education for secondary education majors, Sociology of Education, Classrooms as Culture Systems, Foundations in Teacher Education, Equity, Power and Privilege in Education, Sociology of knowledge
Social inequalities, social positionality, student belonging, equity and access in education, school climate & organization, critical multicultural teacher preparation, social and educational theory, social systems of emotions and food in schools.