Faculty: G.E. Kawika Allen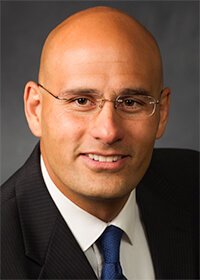 G.E. Kawika Allen
Professor Allen received his BS in speech/organizational communication and his MS in counseling psychology at the University of Utah. He then received his PhD in counseling psychology from the University of Missouri-Columbia (a top-ranked program) and completed his predoctoral clinical internship at Duke University. His research areas involve spiritual, cultural, and indigenous ways of healing in psychotherapy including culturally appropriate psychotherapies and interventions for underserved populations. Professor Allen also conducts research related to religiosity, perfectionism, scrupulosity, and psychological wellbeing among various diverse populations. In addition, Professor Allen has focused much of his research on culture-specific counseling interventions and the intersections of religiosity/spirituality, coping/collectivistic coping, depression, anxiety, and psychological well-being/adjustment among Polynesians/Polynesian Americans. Professor Allen is founder of and leads the Polynesian Psychology Research Team (The Poly Psi Team) research efforts involving not only Polynesian/Pasifika Psychology Research, but research across all BIPOC and minoritized groups. Professor Allen has traveled with his colleagues and students across the South Pacific including New Zealand, American Samoa, Hawai'i, and Fiji conducting spiritual, cultural, and indigenous interventions in psychotherapy for psychological healing among Pacific Islanders/Pasifika. He has numerous publications in top-tier scientific journals, over 4 million dollars in research grants, and multiple professional presentations at national and international conferences. Early in his career, Professor Allen was nominated and elected Early Career Professional of the American Psychological Association (APA) Division 36: Society for the Psychology of Religion and Spirituality, a newly created position. Dr. Allen was also appointed Member-at-Large (MAL), Pacific Islander Slate for APA Division 45, which was also a new slate position created for the Pacific Islander population. He has held editorial board and leadership positions in Divisions 17, 36, and 45 of the American Psychological Association. Dr. Allen is an associate professor in the PhD program of counseling psychology at Brigham Young University. He and his wife, Carolina, have 7 children and they live in Provo, Utah.
Foundations of counseling psychology, counseling/psychotherapy methods and skills, career counseling, research methods, ethics in psychotherapy practice, group process, inferential statistics, culture-appropriate and cross-cultural perspectives in counseling.
Cultural and indigenous perspectives in psychology, culture-appropriate interventions and counseling/psychotherapy process and outcome, religiosity/spirituality, psychological well-being/adjustment, with BIPOC and minoritized populations, specifically among Pasifika/Polynesians/Polynesian Americans. Intersections of perfectionism, scrupulosity, psychology, and religiosity among a variety of religious individuals.

http://education.byu.edu/polypsi
APA Leadership Nominated and Elected Early Career Professional
APA Division 36: Psychology of Religion and Spirituality
2022 - 2025
Faculty Outstanding Research Award
BYU Counseling Psychology and Special Education Department
2021
APA Leadership Nomination and Elected
APA Division 45: Society for the Psychological Study of Culture, Ethnicity, and Race
2019
APA Leadership Position Nomination and Elected
APA Division 17: Society of Counseling Psychology, Section on Ethnic and Racial Diversity
2019
Invited Seminars Honorarium Award
Department of Psychology, University of Hawai'i at Manoa
2019
Research Financial Honorarium Award
University of Hawai'i
2019
Faculty Mentor Award
MSE
2018
Faculty Mentor Award
MSE
2016
Paper selected at the 2012 APA Convention to receive news attention
APA
2012 - 2013
Professor of the Year (nominated)
Southern Utah University
2012
Research Recognition Award
Georgia Psychology Association Annual Meeting, Atlanta, GA.
2011
Research Recognition Award
The 28th Annual Teacher College Winter Roundtable on Cultural Psychology and Education, 2011, Columbia University, NY, NY.
2011
Course Instructor: High Flyer Teaching Award
University of Missouri
2008
Outstanding Student Research Award
2004 APA Annual Convention
2004