Faculty: Ryan Kellems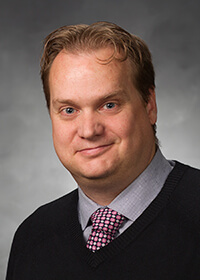 Ryan Kellems
Title
Associate Professor
Department:
CPSE
Contact Information
Office: 340-F MCKB
Phone: 801-422-6674
Email: nope@rkellems@byu.edumsn.com
Dr. Ryan Kellems is an associate professor and Fulbright Scholar in the the Counseling Psychology and Special Education department at Brigham Young University. Prior to coming to BYU Dr. Kellems was on the faculty at the University of Oregon where he worked with the National Post-School Outcomes Center. His primary research interests are video modeling, transition for students with disabilities, post-school outcomes of students with disabilities, assistive technology, and working with young adults with autism in community-based vocational settings. One of Dr. Kellems areas of expertise is using the latest technology to assist students with disabilities as they transition to life after school. Prior to completing his doctoral degree Dr. Kellems was a high school teacher where he worked in both rural and urban settings as a special education and Social Studies teacher.

Dr. Kellems is currently conducting studies exploring the use of Augmented Reality and Live Animation to teach different skills (social, academic and independent living) to individuals with disabilities such as autism, LD and ID.

Dr. Kellems also conducts professional development across the country related to implementing video modeling in academic and community based settings.

Dr. Kellems served as a Fulbright Scholar in 2022 to Budapest Hungary where he taught and conducted research on Autism at Eötvös Loránd University in the Bárczi Gusztáv Faculty of Special Needs Education.
Special Education
Assessment and Evaluation of Students with Exceptional Needs
Education and Multicultural Issues in Special Education
Curriculum & Instruction for Secondary Students
Student Teaching: Mild/Moderate Disabilities
Transition
Augmented Reality (AR)
Video Modeling
Mobile Technology (iPads, iPods & tablets)
Live Animation
Autism
Secondary Special Education
Inclusive Education
Professional Development for Special Education Teachers
Nancy Peery Marriot Excellence in Research
Mckay School of Educaton
2022
Fulbright Scholar
United States Department of State
2021 - 2022
JSET Research Article of the Year
Journal of Special Education Technology
2021 - 2022
Outstanding Service Award
DCDT- Division on Career Development and Transition
2017